There's something pretty satisfying about chucking things against the wall. We have a hunch that's also the case for throwing axes against the wall—which, in the event of a zombie apocalypse, you could pretty much call a survival skill. While we don't recommend trying it at home, you can attempt ax throwing at Bad Axe Throwing, a new entertainment center that's fully dedicated to the not-so-subtle art of—you guessed it—ax throwing.
Bad Axe Throwing is based in Ontario, Canada, but it's dedicated to bringing the "thrill of a traditional Canadian backyard pastime to urban communities." Come November, one of those urban communities will be DC, where Bad Axe Throwing plans to open their next center. This location will be open to hosting parties—from birthdays to bachelorettes—as well as competitive leagues, like the World Axe Throwing League, which provides rules and regulations for the sport.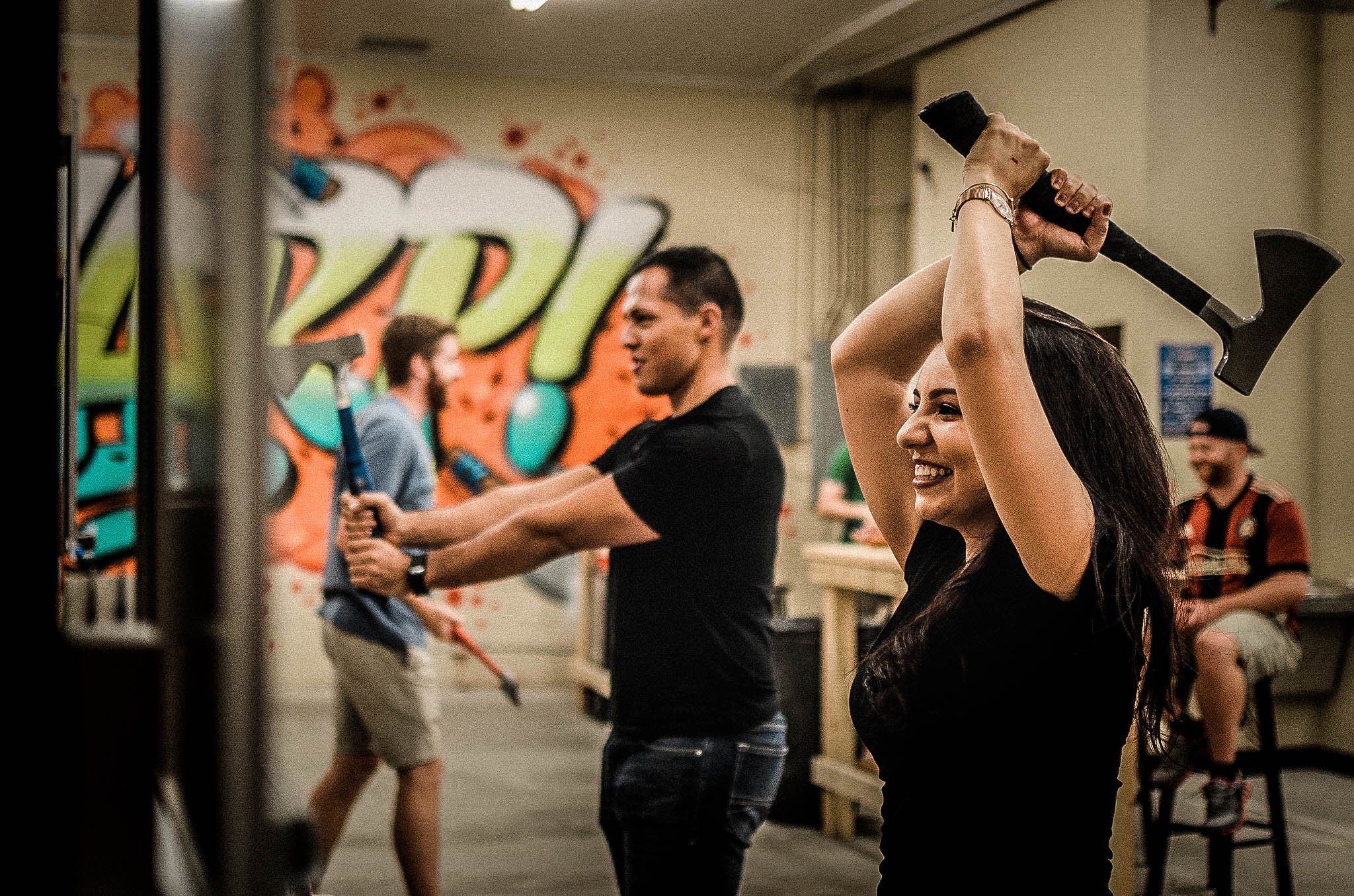 For booked events—which are open to parties of at least six people—Bad Axe Throwing will provide a safety orientation, throwing lesson, practice time, then a mini tournament featuring all participants hurling the axes at the wooden targets. But how physically fit do you need to be to take part, exactly? According to a spokesperson from Bad Axe Throwing, just about anyone can do it: This month, an 84-year-old named Phyllis took a turn at the brand's Chicago outpost. Worried about losing a limb? The center's professional ax throwing coaches stay with guests throughout their session to make sure they don't accidentally injure themselves (or others) and to provide feedback on technique.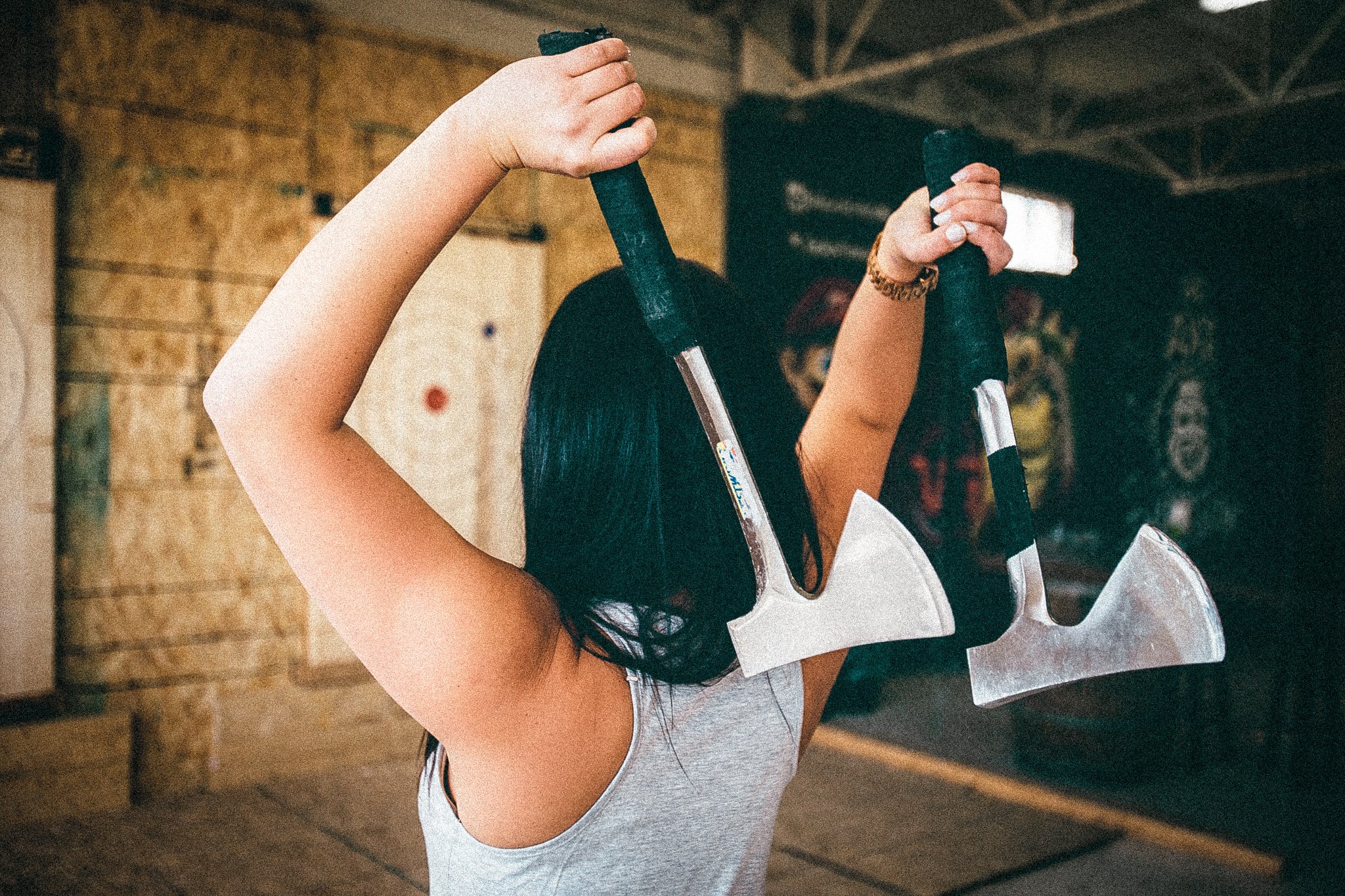 Not sure if you're up for it? You can try it out during Bad Axe Throwing's Open House, when the center will be hosting free ax throwing lessons on Friday through Sunday the weekend of the center's opening. Though the center's opening date is still TBD, once it's here, there's nothing stopping you from getting prepared for the zombie apocalypse. Bad Axe Throwing will be located at 2419 Evarts Street, NE.