If you're a woman in 2017, you know at least one thing to be true: not all leggings are created equal. Furthermore, you know that your leggings which work great for yoga might not hold up so well under the friction of running. Or vice versa. But since there are a million different brands all offering similar products, we asked around to find the best pair of leggings for different activities. Whether you're lifting heavy in CrossFit, running a half marathon, or attempting crow pose, here's the brands and styles of leggings these local fitness experts recommend.
Best for Yoga: Alo Yoga Goddess Leggings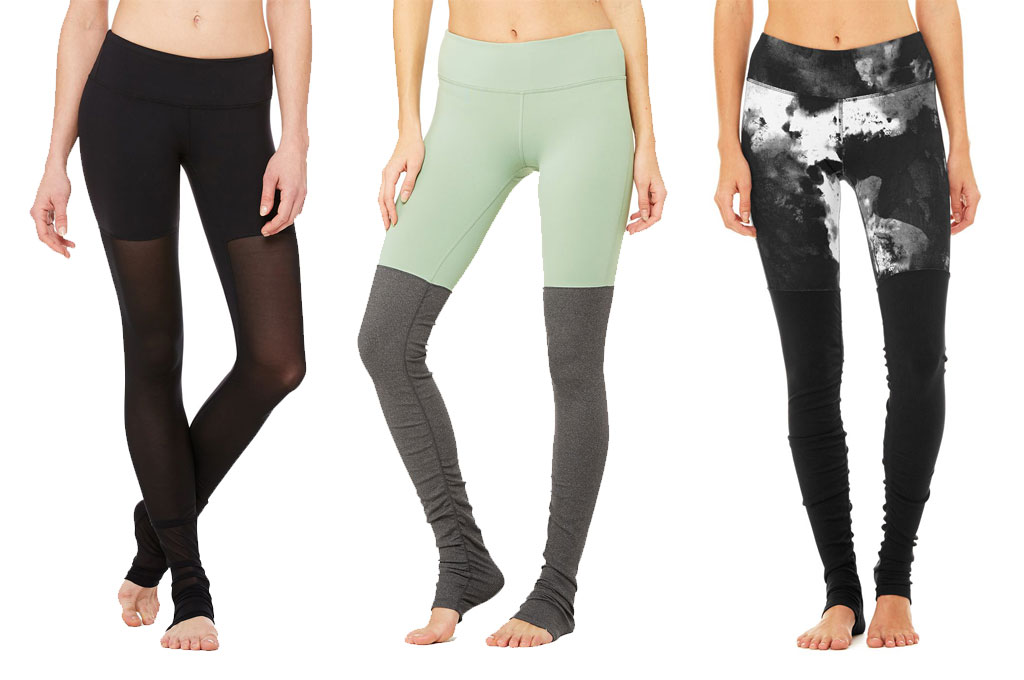 "Quality is just as good as Lululemon (unfortunately the price is just as
 bad
 as well), but they're super-comfortable, high-quality yoga leggings, and come in lots of
fun color combinations
." –
Kelsey Harkness,
Capital Yoga Girl
 founder.
Best for Barre: Goldsheep Leggings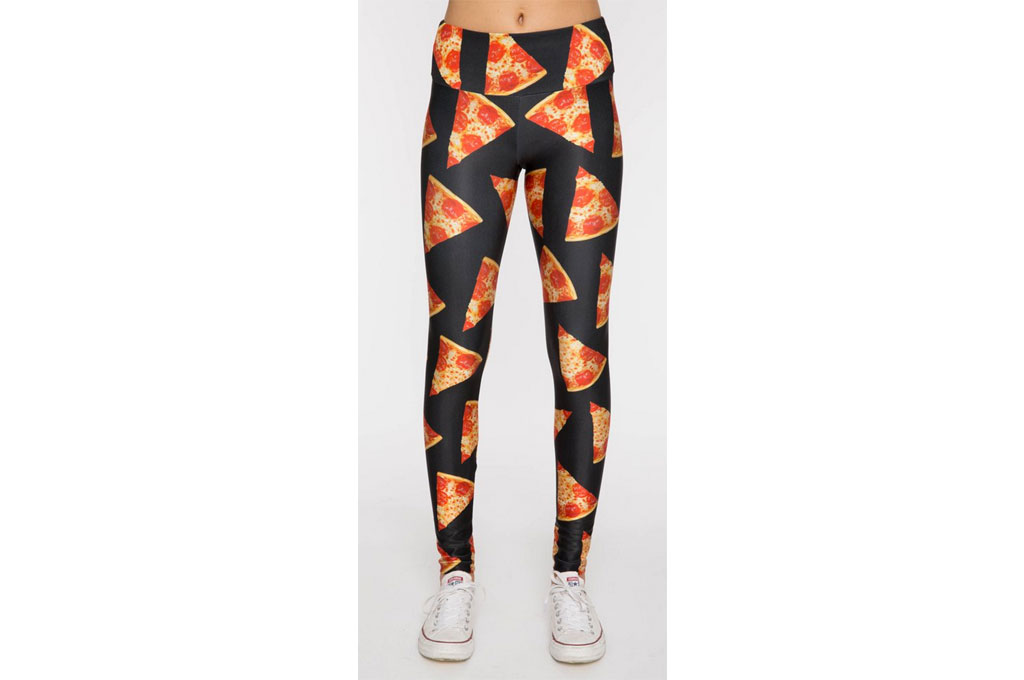 "I am partial to fun prints and kind of crazy leggings, and also products that provide a lot of stretch and support. All of their leggings have such wild patterns. Those are really fun and they're also really stretchy. They also have a good high waist on them and a little sheen. My favorite pair have
pepperoni pizza slices
." – 
Megan McGarvey,
Barre3
instructor.
Best for Indoor Cycling: Lululemon Full-On Luxtreme Leggings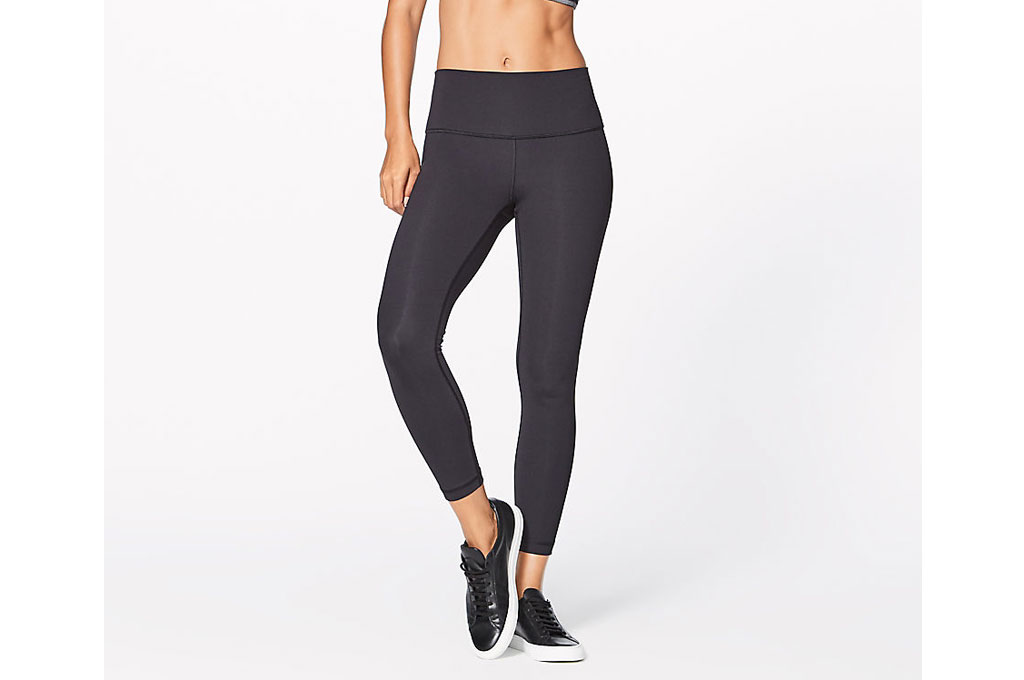 "My absolute favorite brand of leggings is Lululemon Athletica. I'm most comfortable teaching in ANYTHING in the Full-On Luxtreme sweat-wicking material. The material won't pill on the bike seat, and they keep you cool more than any other pant I've worn. I have fairly long legs, so I like the 7/8 length, but they also offer free hemming in store. I like to keep it simple and sleek. Black all day every day, but I'm ALL about the embellishments. Lace. Mesh. Cut outs. Scalloped edges. No one does it better." – Alli Luchey, Zengo Cycle instructor.
Best for Running: Saucony Bullet Capri
"For running specific capris/leggings, the
Saucony Bullet Capri
is one of my favorites (it also comes in a longer length). There are side pockets that at first appear to just be part of the design but really are large functional pockets. They don't add any extra bulk when not being used. I stuff gels in them during races or toilet paper/gels/my keys in them when I use them for long runs." –
Dorothy Beal,
marathoner and founder of
Mile Posts
and
I Run This Body
.
Best for CrossFit: Lululemon Speed Tights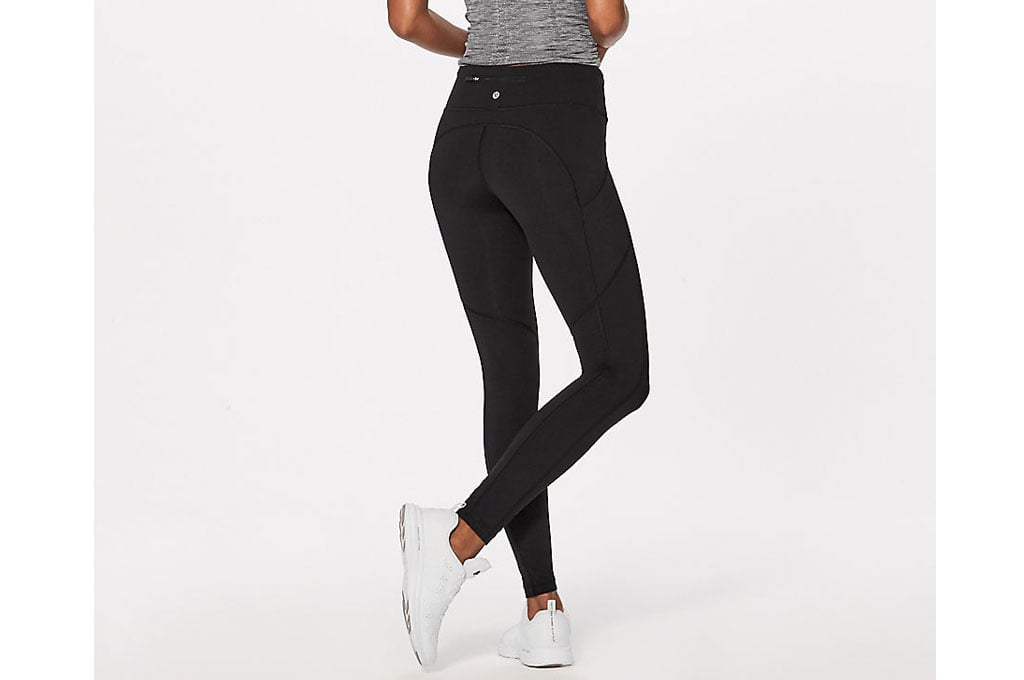 "I'm currently rocking some Lululemon Speed Tights, which are working out pretty well so far. They hug your body in all the right places and keep your back side covered when you squat (which is the most important thing for me!). Also, they've got some sweet side pockets, which come in handy when I'm coaching CrossFit classes." – Jen Kranjec, CrossFit Praxis coach
Correction: A former version of this article spelled McGarvey as McGravey.