The Halloween bar replacing the Game of Thrones pop-up isn't all coffins and spiderwebs. Head past PUB Dread's haunted forest, crypt, and creepy doll room, and you'll find a bar devoted to none other than… David Bowie.
"David Bowie definitely has a million connections to Halloween, including songs about scary monsters, production credit in a horror movie," says Drink Company president Derek Brown. "Labyrinth is enough alone."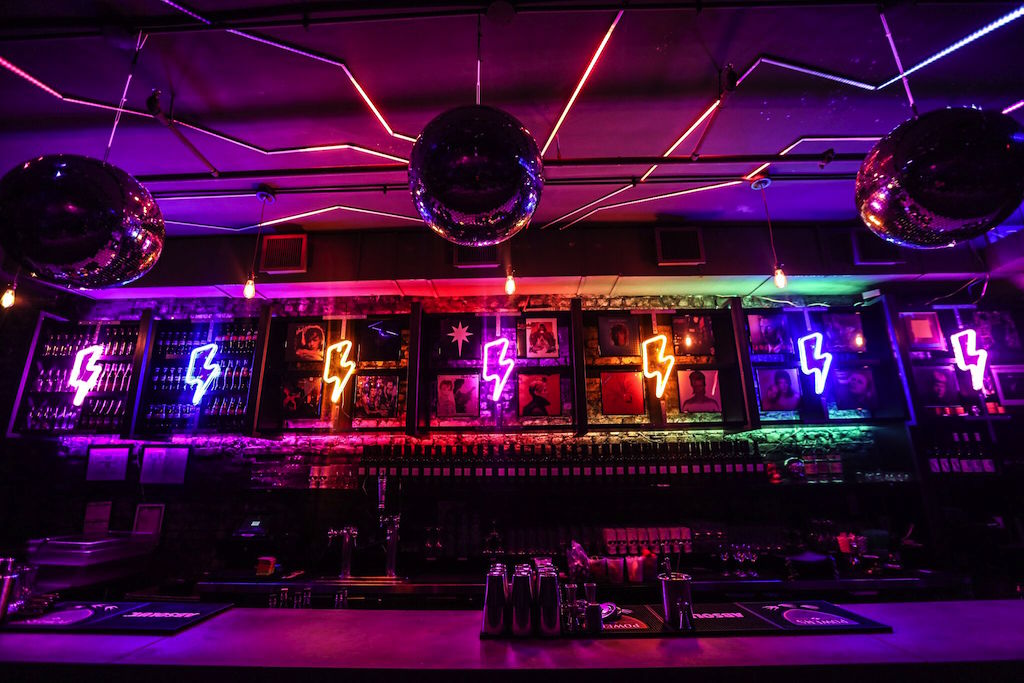 The "goth-glam disco," as Brown calls it, is filled with disco balls and colorful bolts of lightning across the ceiling. But the visual you'll probably start seeing non-stop in your Instagram feed is a wall-length mural of Bowie and the phrase "Rebel Rebel" from artist Bobby Moore under a starlit ceiling and hanging astronaut. You can even buy cotton candy served on glow sticks.
The music is a combination of Bowie hits, cold wave, and goth-influenced electronic songs. "One of my secret hopes is the back room just becomes a dance club," Brown says. "But not too raucous, we still have neighbors."
If you want to check it out, consider going sooner rather than later. PUB Dread runs through October 31st, but Brown says the lines for the pop-ups tend to be shorter at the start.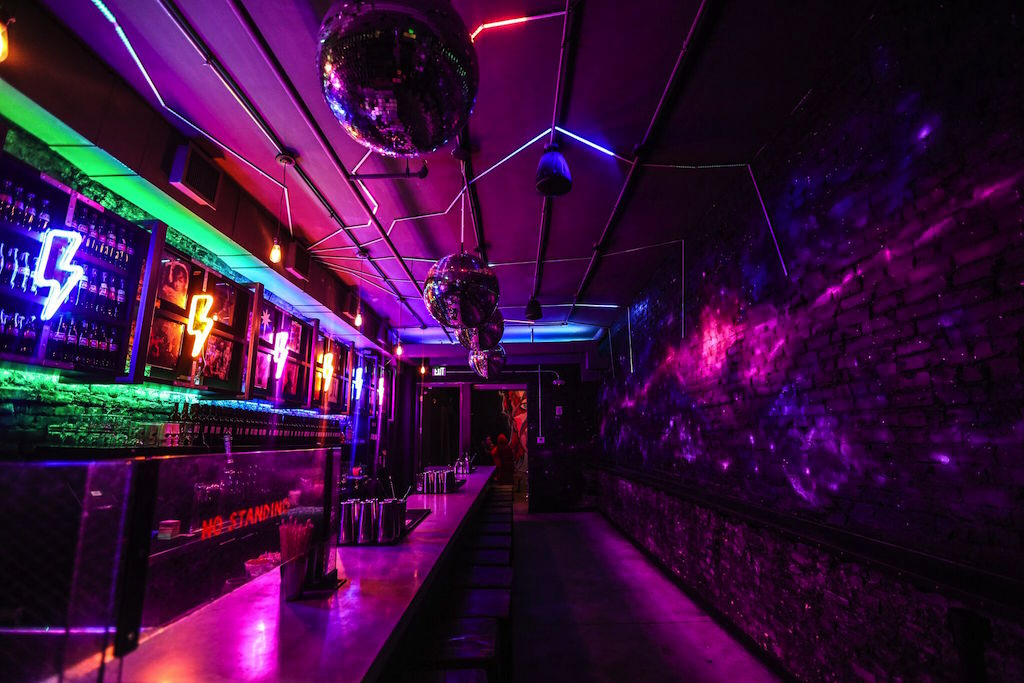 PUB Dread. 1839-1843 7th St., NW. Open October 1 through 31, Monday through Thursday from 5 PM to 12:30 AM, Friday and Saturday from 5 PM to 1:30 AM, and Sunday from 1 PM to 12:30 AM. 
CORRECTION: The initial version of this story misstated Bobby Moore's last name.