Alexandria has no fewer than five outdoor farmers markets—two open through October, three year-round.
Vendors change seasonally at the Del Ray Farmers' Market, such as Bees 'n Blossoms, which offers organic honey during winter, when bees are done gathering nectar in spring and summer. No matter the month, look for farm-fresh eggs, Bolivian pastries, and coffee from the Del Ray mainstay St. Elmo's Coffee Pub. Open Saturday 8 to noon, year-round. 203 E. Oxford Ave.; no phone.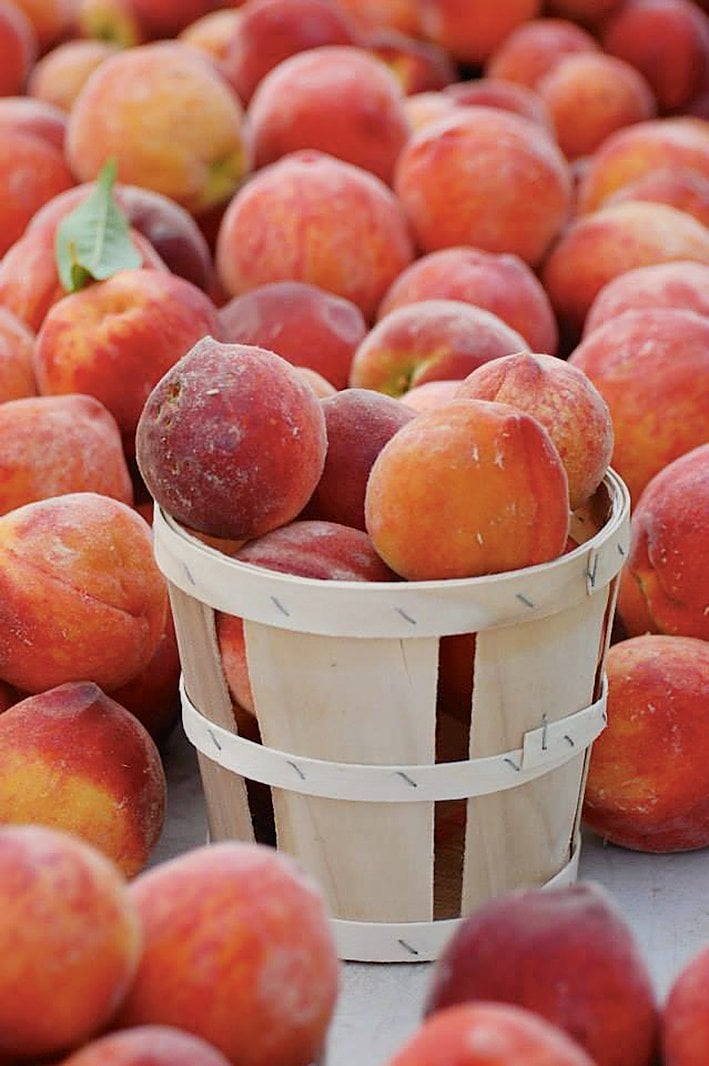 This volunteer-operated market has a wide reach, carrying produce from fifth-generation-owned Bigg Rigg Farm in Hampshire County, West Virginia, and wild-caught salmon from Alaska via Captain Xan's in Sperryville. Its location near the entrance to Four Mile Run Trail makes it a convenient bike ride from Crystal City, Shirlington, and DC. Open Sunday 9 to 1, April through November. 4109 Mount Vernon Ave.; 804-464-7861.
George Washington is rumored to have sold his produce from Mount Vernon here. One of the oldest farmers markets in the country, it's been in operation more than 260 years. Today's vendors sell everything from fruits and vegetables to flowers, fresh pasta, and local meats. Free parking in the underground Market Square garage during market hours. Open Saturday 7 to noon, year-round. 301 King St.; 703-746-3200.
Located in the Montgomery North parking lot, this weekly market caters to the post-workday crowd with early-evening hours. It showcases a diverse array of local vendors, including gluten-free bakery Dream of Goodies and textile purveyor Chaliskan, whose towels and blankets are woven in Buldan, Turkey. Open Thursday, year-round; hours vary by season. 901 N. Royal St.; 703-836-8066.
The market offers more than fresh-baked bread and gourmet olive oil—you can also peruse stationery, soaps, and jewelry from local artisans. Alexandria Bike and Ride Department is another mainstay, handing out free biking and hiking maps that come in handy for post-market treks through neighboring Ben Brenman Park. Free parking in nearby lots. Open Sunday 8:30 to 1, May through October. 4800 Brenman Park Dr.; no phone.
This article appears in the October 2017 issue of Washingtonian.