Have a Food Diary you'd like to share? Email ccunningham@washingtonian.com.
As a George Washington University student, active athlete, and coach at DC's new squash boutique gym, Squash on Fire, Erica Chemtob has quite the busy schedule. To stay fueled through all her activities, she relies on lessons learned from her mother, a sports dietician and nutritionist. 
While she believes in maintaining a healthy weight, Chemtob says she never weighs herself—preferring instead to judge her health based on how she feels and her energy levels.
"My eating habits took some adjusting in college, because I used to skip meals or only snack briefly throughout the day when I was very busy with school, which would make me feel very tired and weak," says Chemtob. "I have become more regimented throughout the years and make sure not to skip any meals, which gives me so much more energy throughout the day."
To see what Chemtob eats during a busy day—including a coaching session at Squash on Fire—take a look through her food diary below.
Breakfast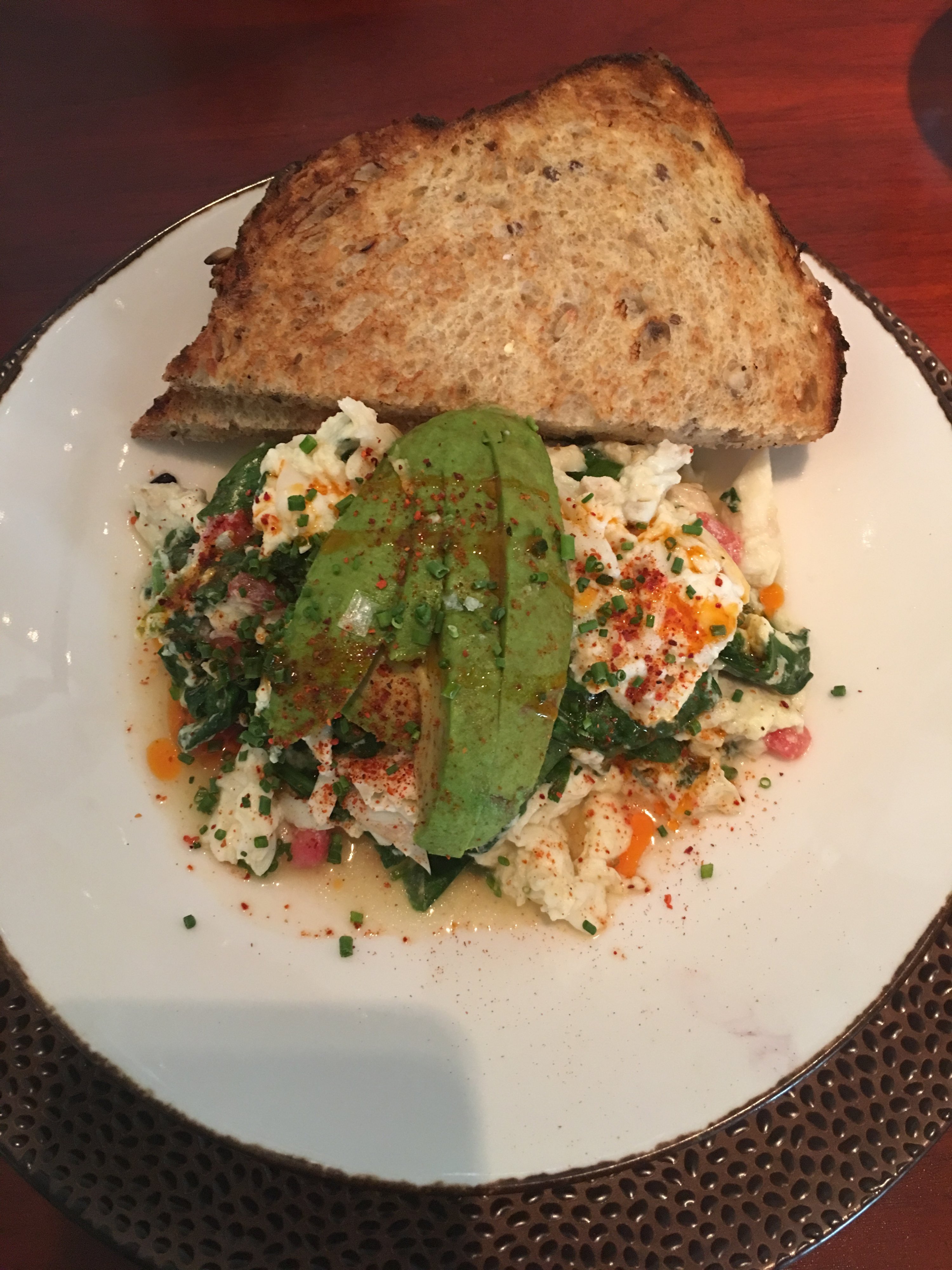 "Breakfast is my favorite meal of the day. For breakfast today I had an egg white scramble with jumbo lump crab, avocado, spices, and whole grain toast," says Chemtob. "This meal is a great source of protein, starting my day off right, and tiding me over until lunch. The egg whites are a lower calorie option compared to whole eggs, and whole-grain toast is also a healthier option. I added a touch of hot sauce for a little extra kick."
Lunch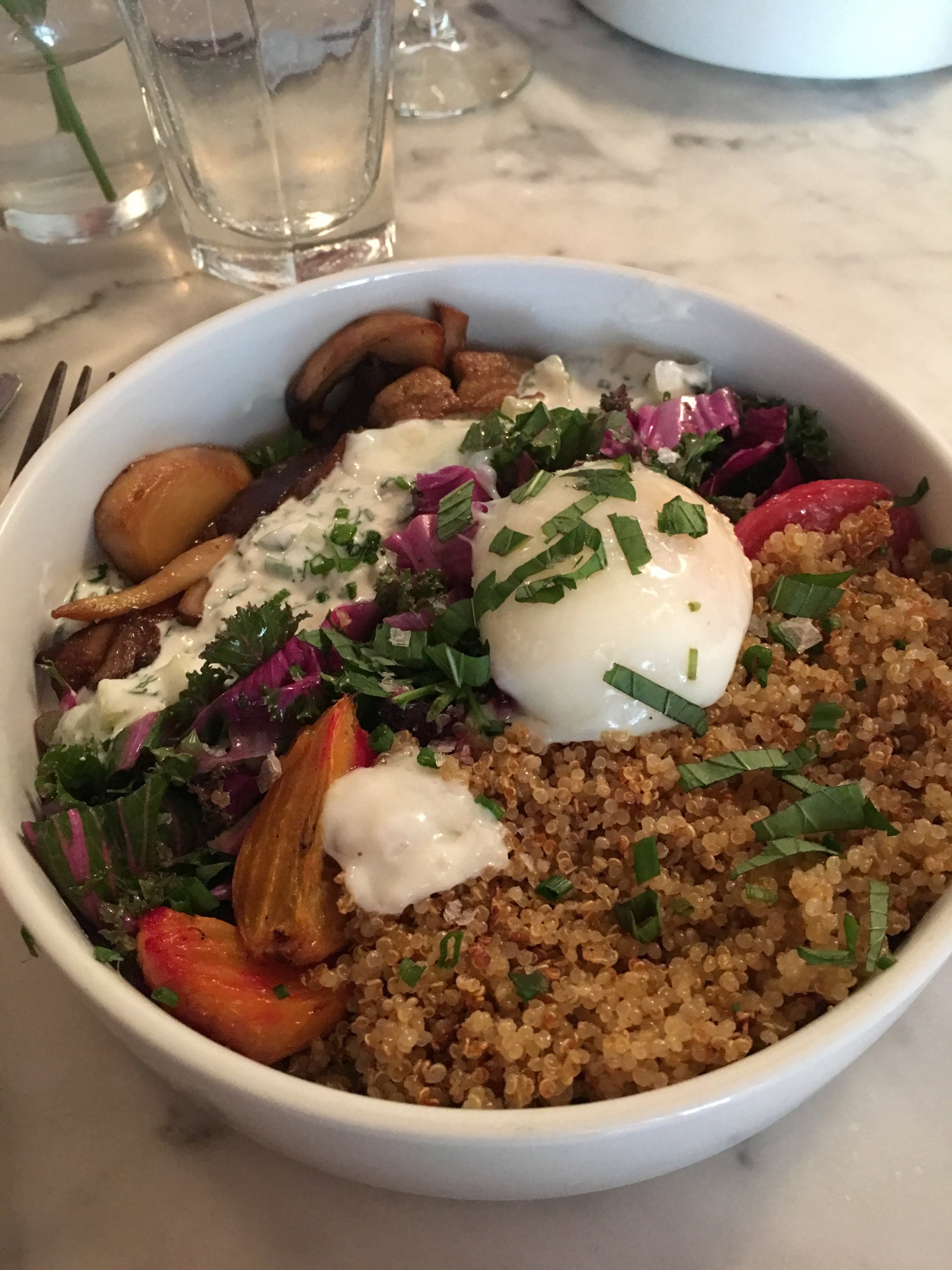 "For lunch, I had a nutritious quinoa bowl with a poached egg, shiitake mushrooms, and beets," says Chemtob. "Quinoa is a protein-packed grain that is delicious and makes a great base for other ingredients. I try to add many different colors and textures to my meals, to make sure I fuel my body with various nutrients."
Afternoon Snack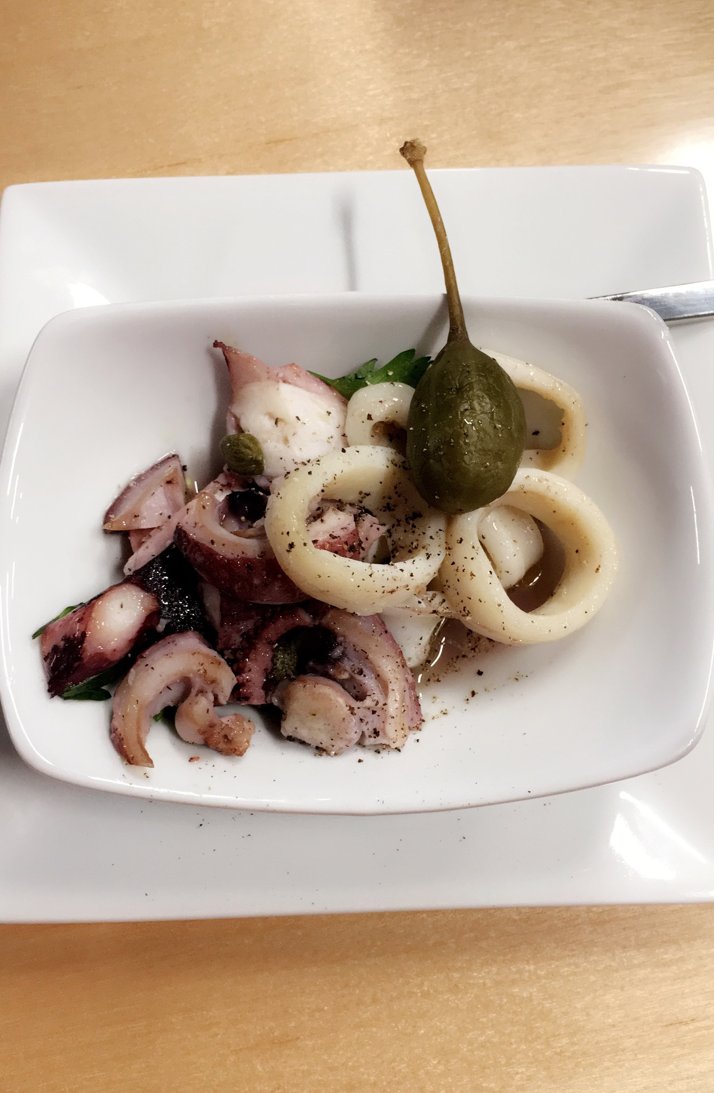 "After lunch, I coached at Squash On Fire and worked out afterwards, sparking my appetite!" says Chemtob. "I had a light snack at the Upper West Side Café. I ordered the grilled octopus, a light, healthy, and low-calorie dish that was just enough to keep me full until dinner."
Dinner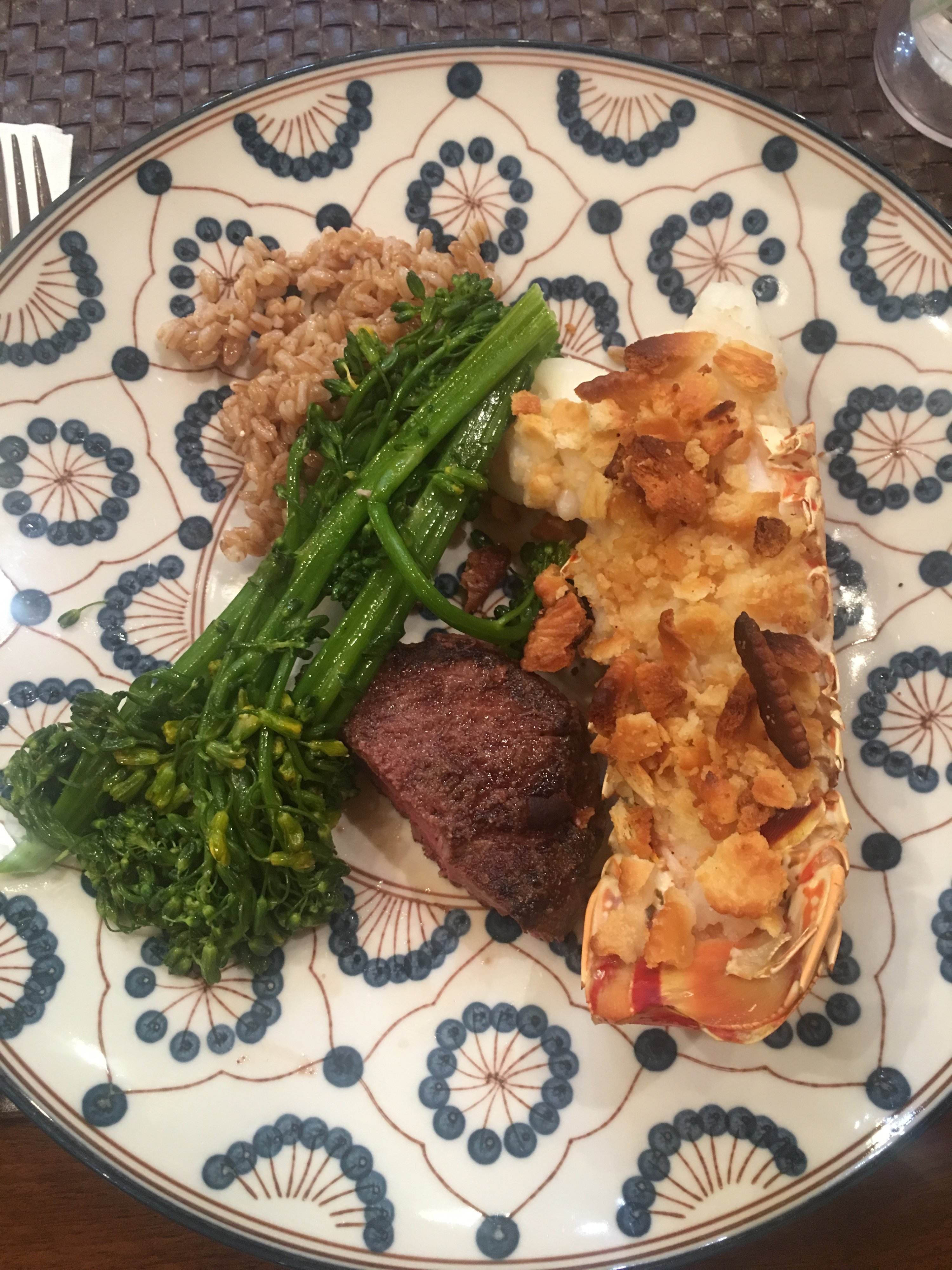 "I cooked dinner for myself, which is a great and relaxing way to end my day and wind down," says Chemtob. "I cooked filet mignon, a lobster tail with butter and bread crumbs, farro, a high-protein grain, and broccolini with salt and balsamic vinegar. This meal had plenty of protein to fill me up, and is also low-fat. I try to eat dinner early, around 6 PM, so I am hungry when I wake up for breakfast and am able to maintain a healthy weight."
Dessert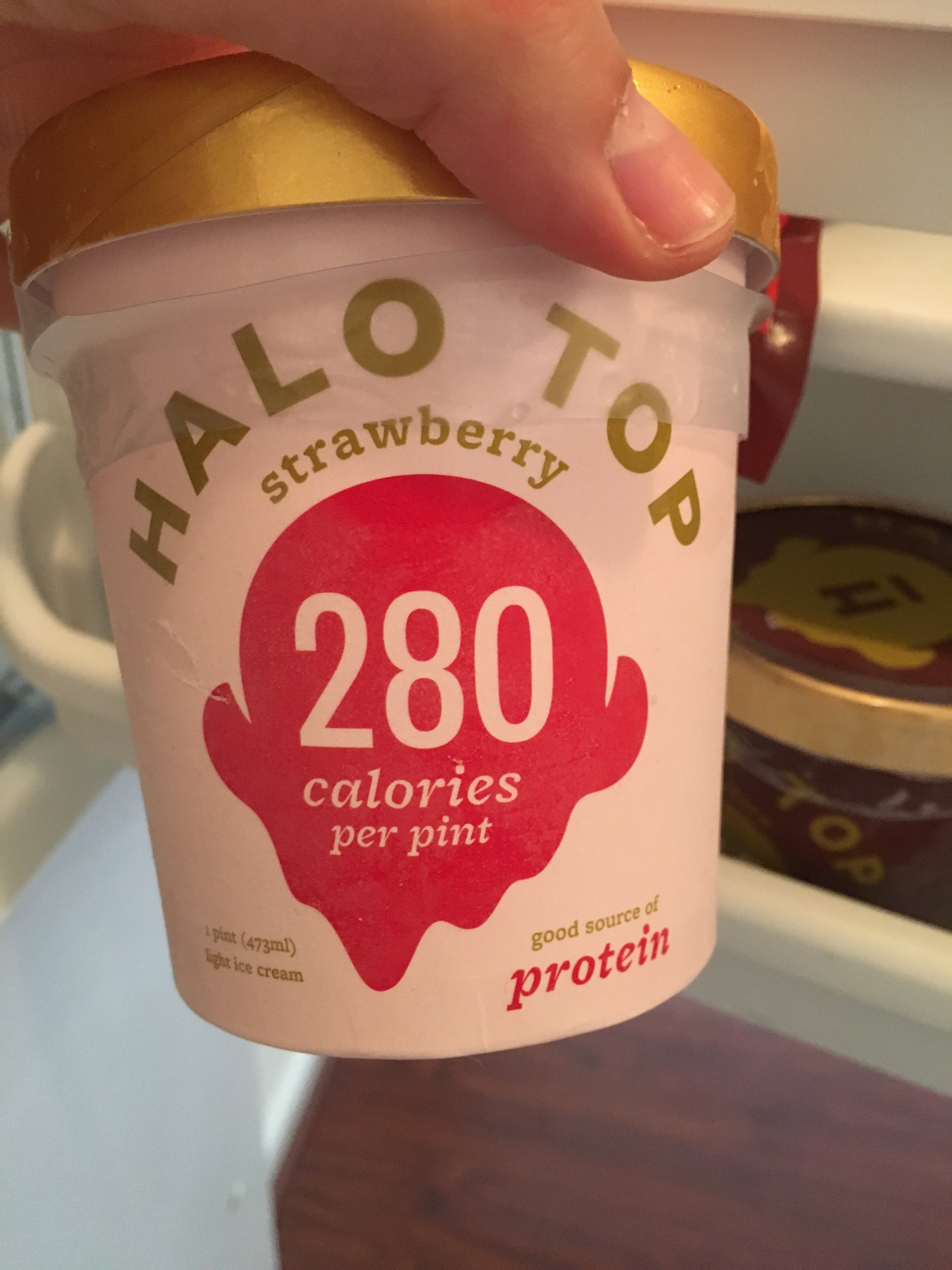 "After dinner, I had a bowl of Strawberry Halo Top, a low-calorie ice cream," says Chemtob. "This ice cream has a lot of protein and only has 280 calories per pint, so it is guilt-free!"
Have a Food Diary you'd like to share? Email ccunningham@washingtonian.com.
Consult with your doctor before beginning a new diet. Washingtonian does not endorse any diet without the supervision of a medical professional.