Where to Eat
In January, chef Katy Chang brought her popular DC food-incubator concept to the Torpedo Factory Art Center, creating the only place to grab a bite in the former munitions factory turned art space. EatsPlace's rotating cast of guest chefs experiment with new recipes featured on an all-day menu of sandwiches, salads, and sweets—such as the Chang-invented "bronut," a brownie/doughnut hybrid. EatsPlace also offers snacks, including a cheese-and-charcuterie board, as well as coffee, wine, and beer. 105 N. Union St., Studio 9; 202-882-3287.
Husband/wife pastry team Candy and Wilfrid Briffa—whose résumés include stints at the Willard Intercontinental and Ritz-Carlton—opened their shop in 2008 in a strip mall next to a State Farm Insurance branch. (The setting might not be the hippest, but it does allow for free parking and generous seating.) The food is as much of a focus as their organic, fair-trade coffee, as evidenced by the wide selection of tarts, quiches, and airy croissants. On Sundays, stop by for live music from 11 am to 1 pm. 6919 Telegraph Rd.; 703-341-6612.
From the restaurant group that brought Alexandrians the Majestic and Virtue Feed & Grain, two-year-old Lena's is the place to go for excellent pizzas. Options such as Korean BBQ—topped with short ribs, gochujang, and pickled veggies—are as tasty as the more traditional selections. Weekend brunch includes house-made apple-ricotta doughnuts, and an outdoor patio with heaters and a fire pit beckons on fall nights. 401 E. Braddock Rd.; 703-683-5330.
You'll find a no-frills, Tex-Mex-meets-Salvadoran menu at both Alexandria locations, plus an extensive tequila and Mexican beer selection. The drinks stand up well to generous platters of lechoncito al horno (pork roasted in a Spanish-style sauce), beans, plantains, and carne guisada beef stew. Grab happy-hour deals in the dining room weekdays from 3 to 5 and at the bar from 4 to 7. 2615 Mount Vernon Ave., 703-299-9290; 241 S. Van Dorn St., 703-746-9054.
In an Old Town rowhouse, Momo has been rolling fresh sushi for more than a decade. Tables for two and a seven-seat sushi bar are on the first floor—where regulars know to sit for free samples of sashimi—while the upstairs is more spacious. 212 Queen St.; 703-299-9092.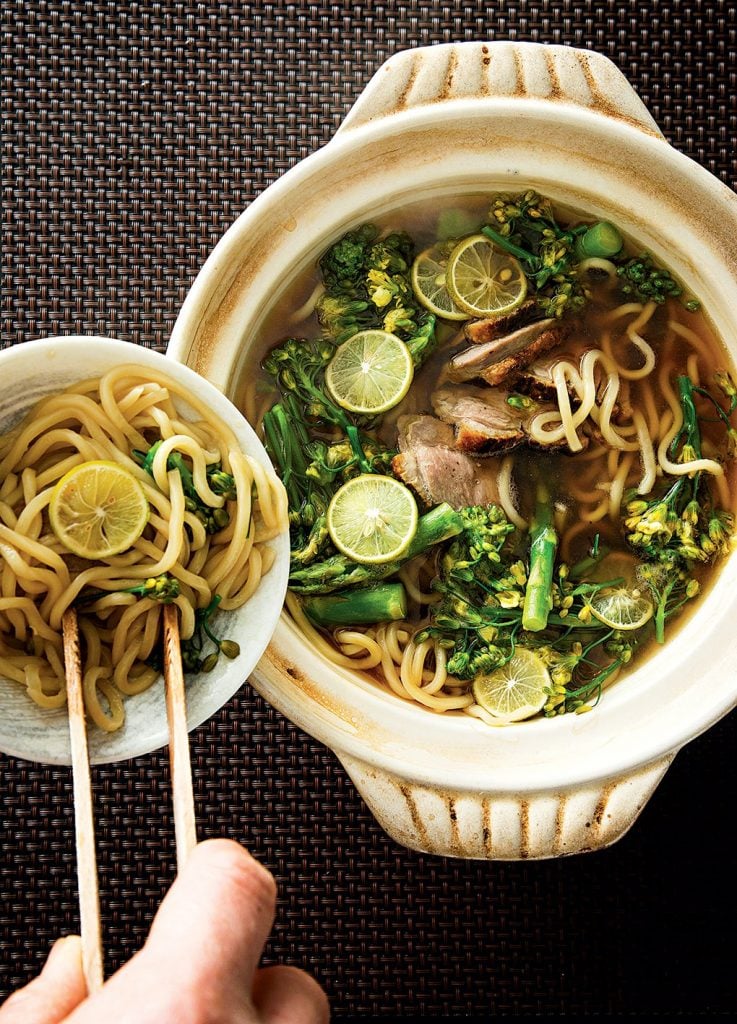 Chef/owner Yuh Shimomura opened Nasime a year ago, serving a five-course Japanese prix fixe menu that tastes more upscale than its $48 price. The locally sourced courses change daily and showcase a mix of raw, grilled, and fried cuisine. Reservations are recommended for the 20-seat restaurant, which has a six-person bar, a smattering of tables, and a private dining room. 1209 King St.; 703-548-1848.
When Greg Dushaw opened this Del Ray spot in January, he says he had the same mantra in mind that he applies to his Old Town restaurant, Southside 815: "Handle the neighborhood first." Expect filling comfort fare such as short-rib poutine and a Reuben stuffed with house-made pastrami that's been brined for two days, smoked for three hours, and slow-cooked for 40 more. Friendly to families and barflies alike, the restaurant hosts pig roasts and other events to benefit neighborhood causes. 10 E. Glebe Rd.; 703-888-0032.
In the 1860s, Robert Portner emigrated from Germany to Alexandria and opened what became the region's largest pre-Prohibition brewery. It closed long ago, but this past spring, great-great-granddaughters Catherine and Margaret Portner resurrected the family legacy and opened this family-friendly brewpub in the new Modera Tempo development. You'll find 12 beers on tap—all brewed on-site—and a full menu of German and American fare. 5770 Dow Ave.; 571-312-0243.
Where to Shop
Score vintage treasures, such as an Erik Buch teak bar, a Herman Miller/Eames lounger, or a 1960s table crafted from California redwood. There's also a selection of new pieces that only look as if they came from the Mad Men era, including Modernica fiberglass chairs that can be special-ordered in 37 colors. 1218 King St.; 703-836-0333.
A longtime local favorite, this delightfully cramped used-book store stocks about 25,000 titles on any given day. It makes use of every inch of real estate, carrying equal parts fiction and nonfiction, including rare finds such as a first edition of E.B. White's Here Is New York for less than $5. Chairs tucked into nooks invite lingering, and the children's section has a small play area. 1510 King St.; 703- 838-3620.
Its location near the Potomac River isn't quite the same as the seashore, but in this Old Town shop you'll find treasures inspired by the beach. Wares include recycled-glass vessel lamps reminiscent of beach glass, freshwater-pearl necklaces, and staples such as Joe's Jeans. 210 S. Union St.; 703-535-8002.
Tucked beyond an enchanting brick courtyard, the boutique carries an eclectic, mostly Italian-designed mix of men's and women's clothing spanning three floors of a former hotel. (The top story houses a tailor.) Brands include Kiton, Belvest, and Italian-made Purotatto, which uses natural cotton and milk fiber to create shirts purported to soften the skin as you wear them. Just next door, Donna Lewis YogaSport opened last year. It carries luxe activewear brands including Britain's HPE and Vancouver's Daub & Design. 309-A&B Cameron St.; 703-548-2452.
Opened by interior designers Susan Nelson and Todd Martz in April, the shop blends vintage finds with new furnishings, in what once was a tobacco warehouse. Peruse an extensive collection of McCoy pottery, art curated by Old Town Fine Art, and coffee tables made by the DC company Avanti Woodworks. Also offers custom reupholstery for well-loved furniture. 315 Cameron St.; 703-888-1475.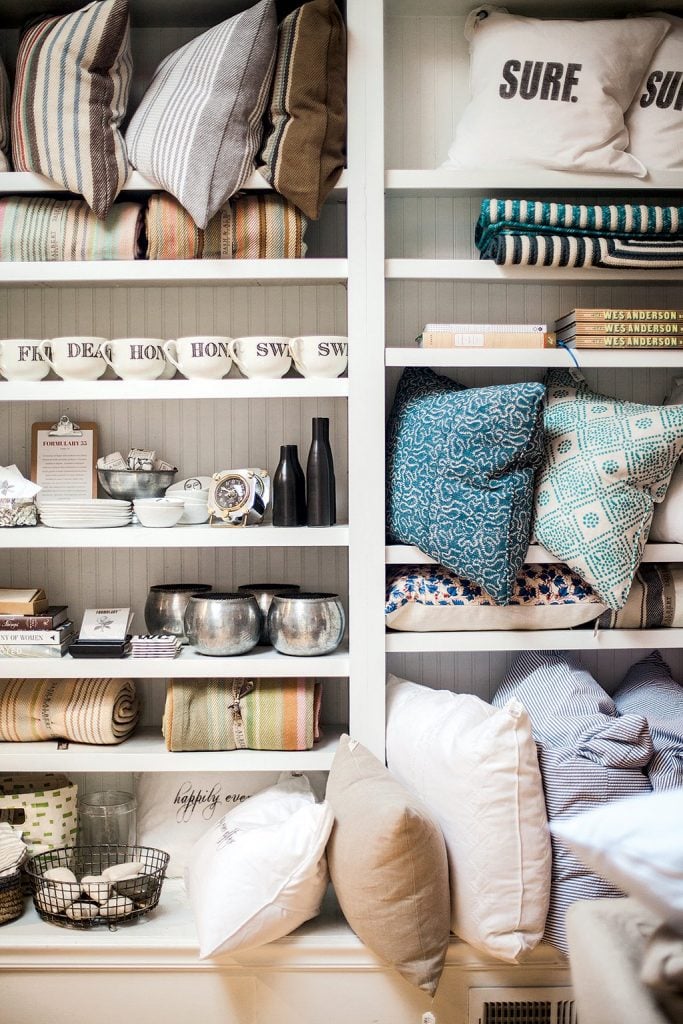 This isn't just a convenient place for key-cutting and tool rentals. It's also a neighborhood favorite for quirky gifts, locally made greeting cards, and free events, including Saturday "Garden Parties," at which customers are invited to talk plant and lawn care with local experts, and take home free potting soil with the purchase of a plant and a pot. 809 S. Washington St.; 703-566-7040.
Washingtonians love their pets, but Alexandrians really love theirs, as evidenced by the water bowls outside nearly every store's stoop around Del Ray and Old Town. Since opening in 2007, Chris and Anne Gabriel's Del Ray shop has become a favorite for holistic, byproduct-free dog and cat food. You'll also find natural grooming and litter-box supplies, plus dietary supplements. 2601 Mount Vernon Ave.; 703-931-5241.
Need to find a gift for a hard-to-shop-for recipient? This might be your best bet. Browse local art, such as ink sketches by Alexandria native Emily Dere; glam gifts, including rose-gold-handled scissors and hand-poured candles; and outdoorsy options, such as camping flasks and Appalachian Trail hiking guides. The back room showcases handwoven rugs from Dash & Albert. 1117 King St.; 703-838-0355.
What to Do
On a side street in the Parker-Gray Historic District in Old Town, the museum opened in 1989 to tell the story of the city's African-American community. Alexandria was home to one of the nation's largest slave-trade operations and in 1939 was the setting for the first-ever sit-down strike to protest segregation. After touring the museum, visit its African American Heritage Park, a little more than a mile away. The park's nine acres feature bronze memorial sculptures by DC artist Jerome Meadows, as well as a 19th-century African-American cemetery. Museum: 902 Wythe St.; Park, 500 Holland La.; 703-746-4356.
The beloved music hall that turned 50 last year has featured names such as Lyle Lovett, Emmylou Harris, and Mary Chapin Carpenter and helped launch the musical ambitions of Kevin Bacon's band, the Bacon Brothers. October's lineup includes 10,000 Maniacs and Shawn Colvin; the coming months bring Blood Sweat & Tears and Rufus Wainwright, among others. 3701 Mount Vernon Ave.; 703-549-7500.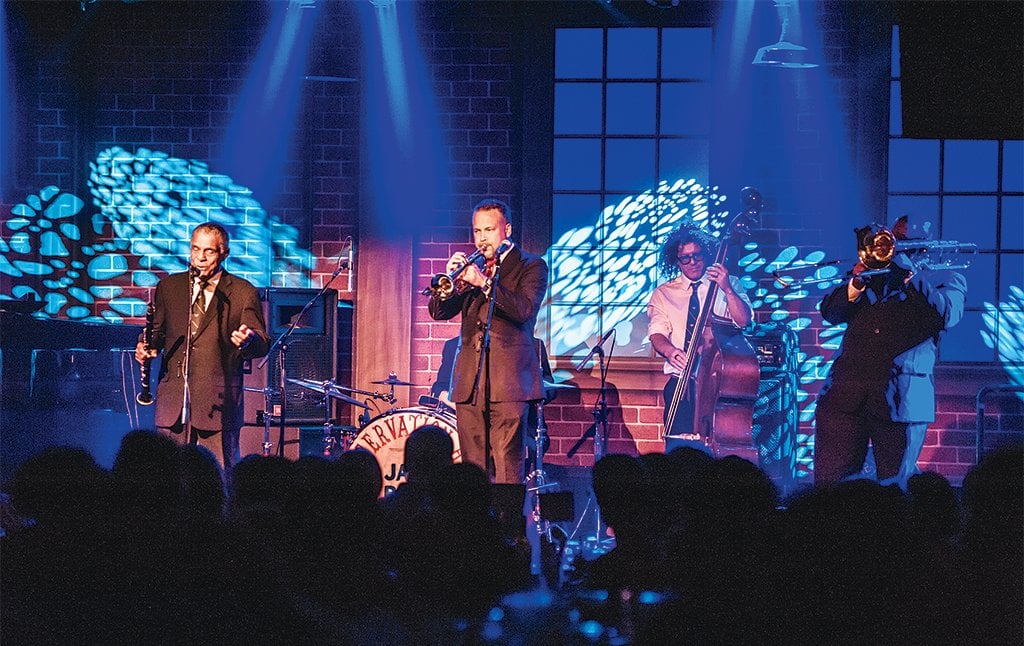 The gallery hosts ten free shows a year and supports emerging artists through programming such as weeklong art camps and monthly support meetings at which artists share their work and goals. This month's exhibit, "Captured Beauty!," showcases fine-art photography. 2704 Mount Vernon Ave.; 703-838-4827.
Alexandria's award-winning brewery does more than tours and tastings—it has special events nearly every day. Try Joggers & Lagers with Pacers Running on Mondays, in which you run a few miles, then meet back in the tasting room for your liquid reward. On Tuesdays, there's Beer Yoga—$20 covers the class and a post-namaste pint. This month, Port City is partnering with Gadsby's Tavern to celebrate the seasonal release of its black IPA, Long Black Veil, a tribute to the mysterious woman ghost who allegedly haunts the tavern, which first opened as a hotel and restaurant in the 18th century. 3950 Wheeler Ave.; 703-797-2739.
Come for a tune-up or to stock up on gear. Better yet, rent a bike—and grab a complimentary map—to take on the Mount Vernon Trail, which stretches 18 miles from Theodore Roosevelt Island to George Washington's Mount Vernon. You'll find its entrance about a block and a half from the shop. 302 Montgomery St.; 703-548-5116.
A few turns off I-395, 40-plus acres of waterfalls, ponds, and Virginia bluebells are hidden in Alexandria's suburban sprawl. Formerly a pig farm, the preserve is the vision of late philanthropist and environmentalist Catherine Winkler Herman, who in the 1980s sought to turn the land into an oasis of Potomac Valley flora. Trails suitable for all ages run alongside streams; deeper into the woods, young adventurers can find a "hobbit house"—a three-foot-high structure with tiny glass windows. 5400 Roanoke Ave.; 703-578-7888.
Get your classical and modern architecture fixes in one stop. Part of George Washington's Mount Vernon estate, the Georgian/Federal-style Woodlawn mansion was designed by William Thornton, architect of the US Capitol, for the Founding Father's nephew and his wife after they acquired the site in 1799. Built in Falls Church in 1940, the Wright-designed Pope-Leighey House was moved to the Woodlawn property in 1965, when the expansion of Route 66 threatened its original site. Both are open for tours from April to December. 9000 Richmond Hwy.; 703-780-4000.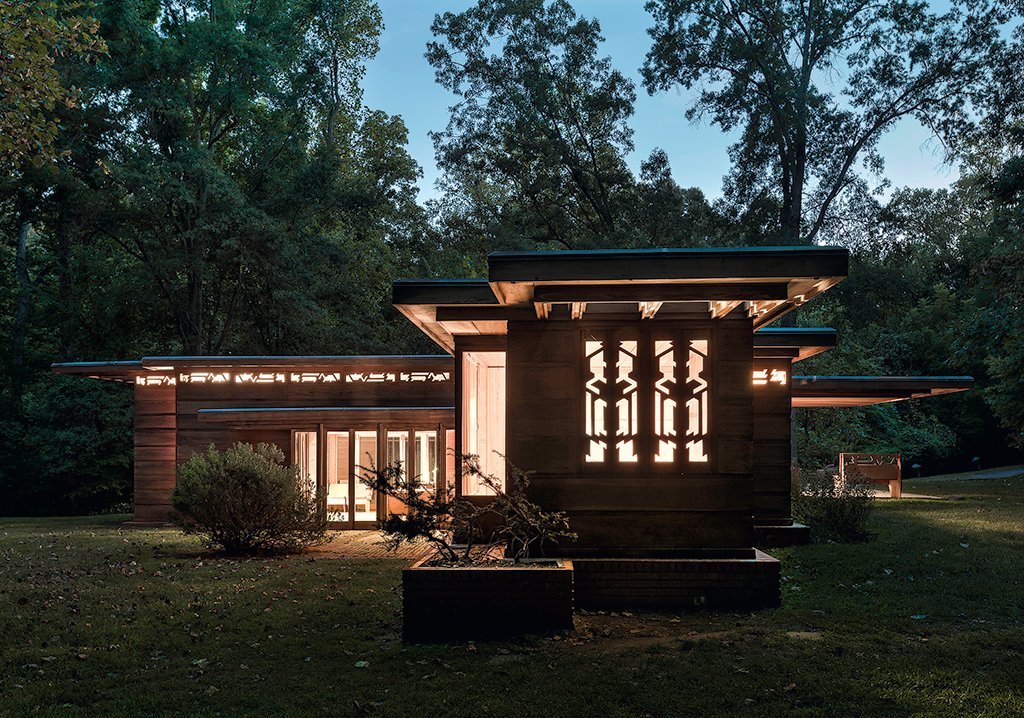 This article appears in the October 2017 issue of Washingtonian.