What responsibility do corporations and governments have to protect their customers and be transparent in regard to possible data hacks?
On Thursday, October 26, a panel of writers, corporate leaders, and Government officials will come together at the William G. McGowan Theater to examine the ethical responsibility of those who compile and track citizens' personal data.
Scheduled panelists include Neil Chilson, Acting Chief Technologist of the Federal Trade Commission; Marc DaCosta, Co-founder and Chairman of Enigma; Michelle De Mooy, Director of the Privacy & Data Project at the Center for Democracy & Technology; and John Verdi, Vice President of Policy at Future of Privacy Forum.
All public programs at the National Archives are free and streamed live online via the National Archives' YouTube channel. Reservations are recommended; seating is on a first-come, first-served basis. The doors to the building will open 45 minutes prior to the start of the program. Use the Special Events entrance on the corner of Constitution Avenue and 7th Street, NW. Click here for more information on getting to the National Archives and parking.
Live captioning will be available online and in the William G. McGowan Theater. If you require an alternative or additional accommodation for an event (such as a downloadable transcript or a sign language interpreter), please send an email to public.program@nara.gov or call 202.357.5000 in advance.
The 2nd Annual McGowan Forum on Ethics will be held at the William G. McGowan Theater on Thursday, October 26 at 7pm. Entrance is free.
About the Speakers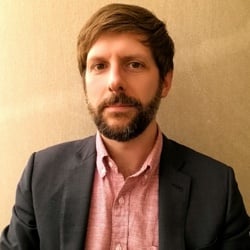 Neil Chilson is the Acting Chief Technologist at the Federal Trade Commission. He is responsible for advising the Acting Chairman, other Commissioners, and agency staff on technology matters, including the FTC's use of technology, technical aspects of law enforcement actions, and technology policy recommendations. He is also managing the FTC's effort to better understand informational injury to consumers in the areas of privacy and data security. Prior to his appointment, Neil was an attorney-advisor to Acting Chairman Maureen K. Ohlhausen at the Federal Trade Commission. He advised the Chairman on consumer protection issues including internet policy, advertising, privacy and data security, and emerging technology policy areas such as internet of things and big data. Before joining the FTC, Neil was an associate at Wilkinson Barker Knauer, LLP, a top tier telecommunications law firm with offices in D.C. and Denver. There he focused on cybersecurity executive action and legislation, cable set-top box regulation, spectrum policy, broadband deployment, privacy issues, and network neutrality. Neil has a J.D. from The George Washington Law School, a M.S. in computer science from University of Illinois, Urbana-Champaign, and a B.S. in computer science from Harding University.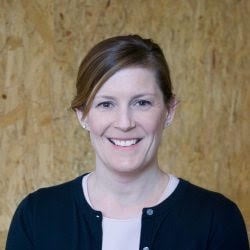 Michelle De Mooy is Director of the Privacy & Data Project at the Center for Democracy & Technology. She advocates for data privacy rights and protections in legislation and regulation, works closely with industry and other stakeholders to advance good data practices and controls, and researches emerging technology the evolving boundaries of personal privacy. She leads CDT's health privacy work, chairing the Health Privacy Working Group and focusing on the intersection between individual privacy, health information and technology. Michelle's current research is focused on ethics and algorithms in commercial health. She has testified before Congress and the Federal Trade Commission, provided commentary for publications like the New York Times, Vice, and the Guardian, and appeared on TV programs such as The Today Show, Voice of America, and Government Matters. Before CDT, Michelle worked as a political campaign consultant for M+R Strategic Services, as a development and communications director at a capacity building organization aimed at nonprofits, and in the tech sector in product management and software engineering.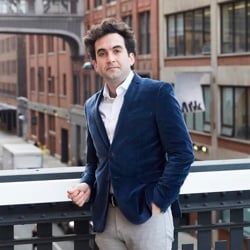 Marc DaCosta is the co-founder and chairman of Enigma, an operational analytics platform built on top of the world's broadest collection of public data. Marc has deep expertise in the technical and cultural aspects of how data can transform the way organizations operate. In addition to his work at Enigma, he's a fellow at Columbia Journalism School's Brown Institute, working with investigative journalists to develop new approaches to data-driven storytelling. He has a PhD in Cultural Anthropology from the University of California, where he researched the social consequences of new forms of data analytics.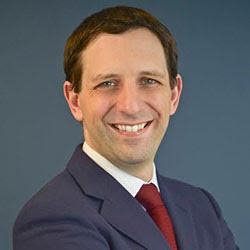 John Verdi is the Vice President of Policy at the Future of Privacy Forum. He is responsible for furthering FPF's efforts to advance the FPF agenda on big data, wearables, connected cars, smart cities and ethics, among other privacy related matters. John joins FPF after serving as Director of Privacy Initiatives at the the National Telecommunications and Information Administration. John led NTIA's privacy multistakeholder process, and his work touched on unmanned aircraft systems, facial recognition technology, and mobile apps. Prior to NTIA, he was General Counsel for the Electronic Privacy Information Center. John earned his J.D. from Harvard Law School in 2002 and his B.A. in Philosophy, Politics, and Law from SUNY-Binghamton in 1998.