Kwame Onwuachi is a chef who loves telling stories through food. 
That much was clear from his affable persona on Top Chef. But it was an even more integral part of his first restaurant, the $500-plus-per-head Shaw Bijou, which flamed out after just two and a half months. The multi-course, multi-room experience hung on Onwuachi's biographical tales—each dish came accompanied with one. As a patron, one of the faults of the meal was that Onwuachi's big, colorful narrative didn't translate to the tiny, heavily-remastered bites. Stories of devouring delicious, garlic-sauced crabs by the ocean yielded three nibbles of meat, leaving me craving the fabled version instead. And craving in general—that was a problem when you were paying some of the highest restaurant prices in town.
With Kith and Kin, Onwuachi's Afro-Caribbean restaurant opening Thursday at the Wharf, he's telling his story in a more accessible voice. 
"I wanted to tell the story of my family, how we cook at home," says Onwuachi. "That's the way I wanted to cook this time around."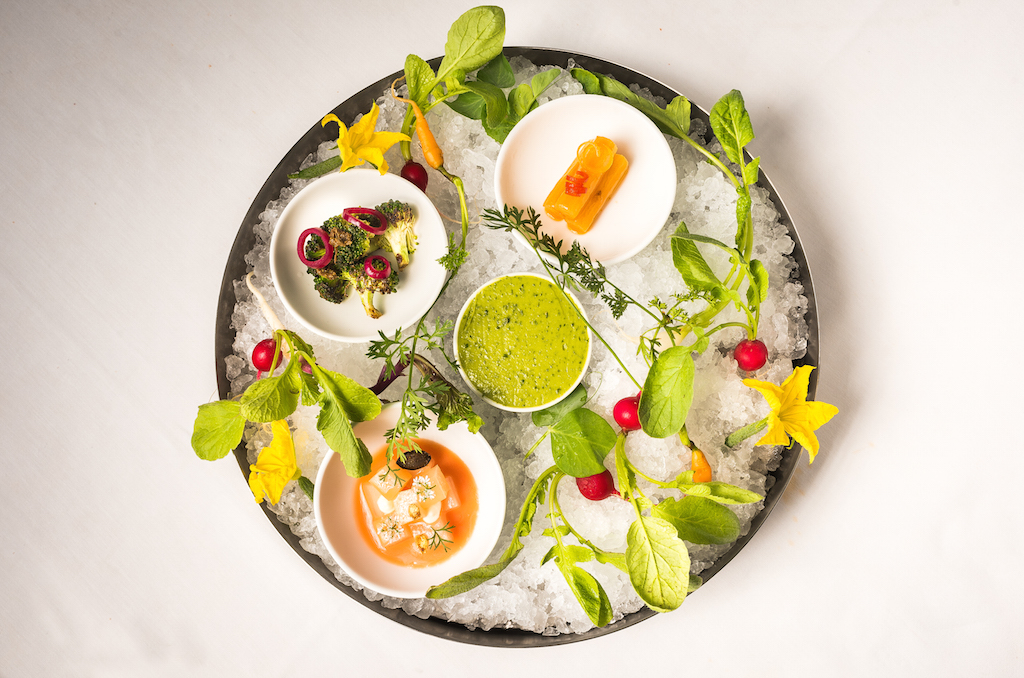 The 96-seat dining room is front-and-center at the waterfront, overlooking the river from the Intercontinental hotel's window-walled first floor. Onwauchi plans to put his fine-dining background to use (past stints include New York's Eleven Madison Park and Per Se), but prices never touch the Shaw Bijou's stratosphere. Appetizers run between $9 and $15, and entrees max out around $26—save for family-style platters like a dry-aged, bone-in ribeye steak served with eclectic sides for $65. Like every other dish on the menu, the feast is meant to give a glimpse into Onwuachi's childhood spent between the Bronx and Nigeria, and his family's roots in Africa, the Caribbean, and the American South.
"It's a culmination of my childhood," says Onwuachi of the steak dinner. "The charred cabbage with smoked carrot yogurt is a play on the side dishes you get in every Jamaican place, and the oxtail-bone marrow bordelaise is like their stewed oxtails. There's Carolina gold rice, red bean sofrito—I grew up with a lot of Dominicans in the Bronx—foie gras/cornbread stuffing. It's just a lot of tasty food put together in a new way."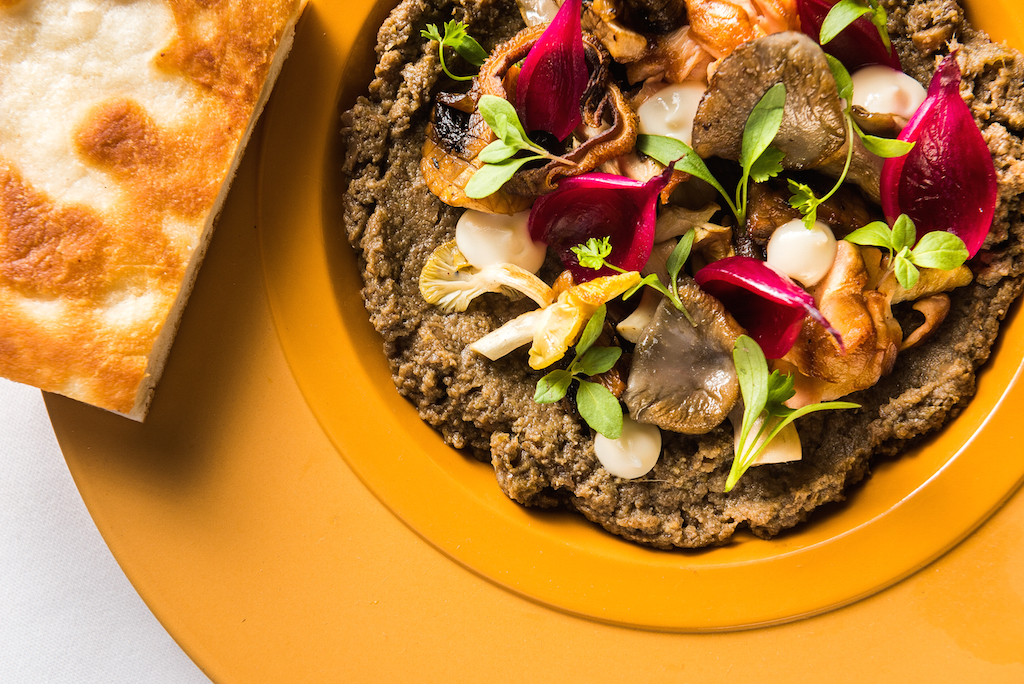 Much of the menu is designed for digging-in. One of Onwuachi's favorite dishes is his mom's peel-and-eat shrimp cooked with her own blend of spices, garlic, white wine, and Abita beer, and served with bread for mopping up the aromatic sauce. Once lunch starts patrons can try an Ethiopian spin on Nashville's hot chicken sandwich with berbere spice, or opt for a diner-style double burger at dinner with American cheese and jerk bacon.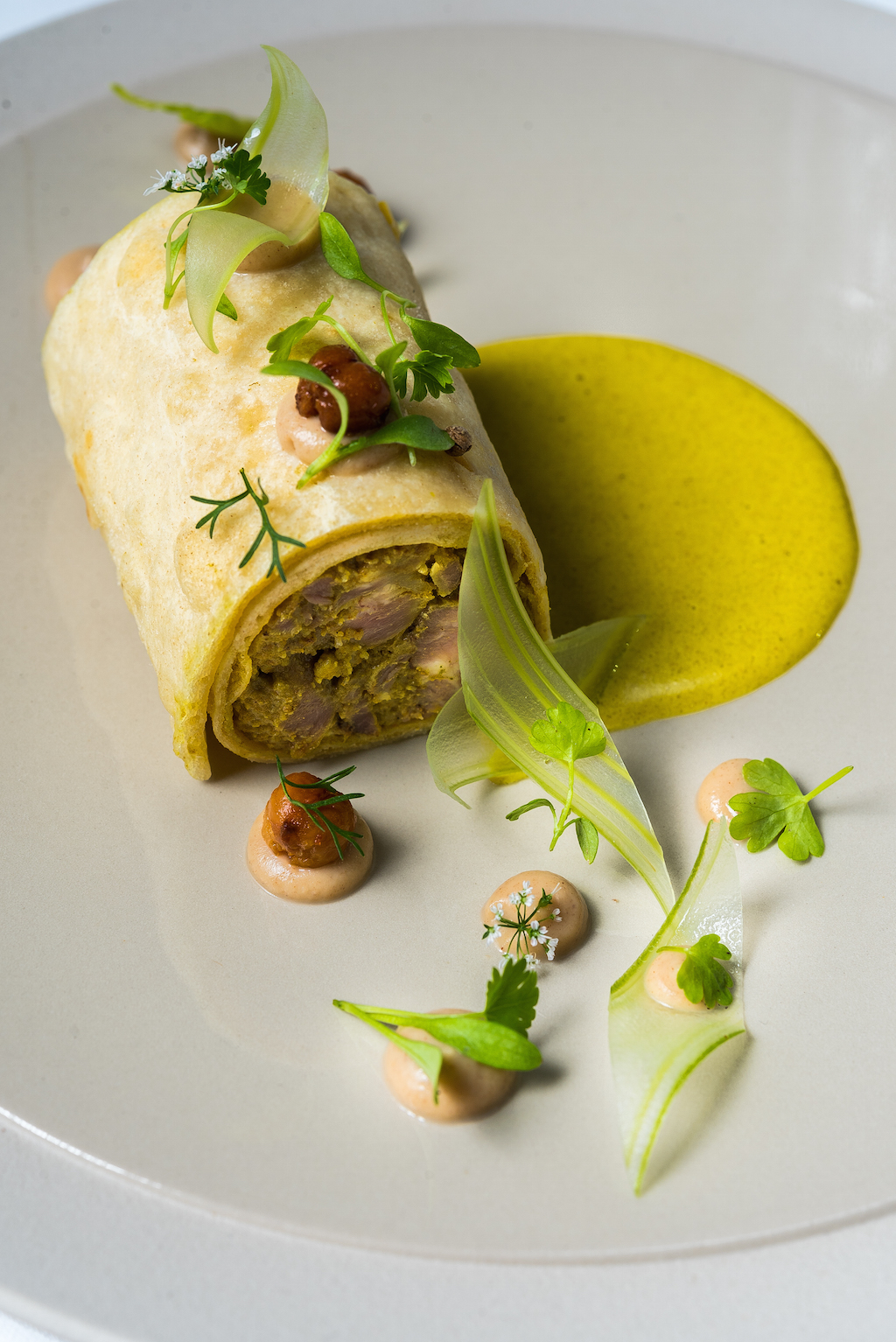 That's not to say Onwuachi has abandoned his finer-dining impulses. Caribbean goat roti (traditionally a burrito-like street eat) is deconstructed so that the aromatic green curry is poured tableside, and there's fresh-baked flatbread for swiping up sauce. Appetizer plateaus, the trend du jour, come in three styles: seafood, charcuterie and cheese, and vegetable crudités. Each variety of tower is stacked with homemade items like avocado-chili mousse, jerk duck prosciutto, or tuna kitfo. Onwuachi says diners may see a few favorites from the Shaw Bijou, like that garlicky crab or his squash veloute with parmesan foam.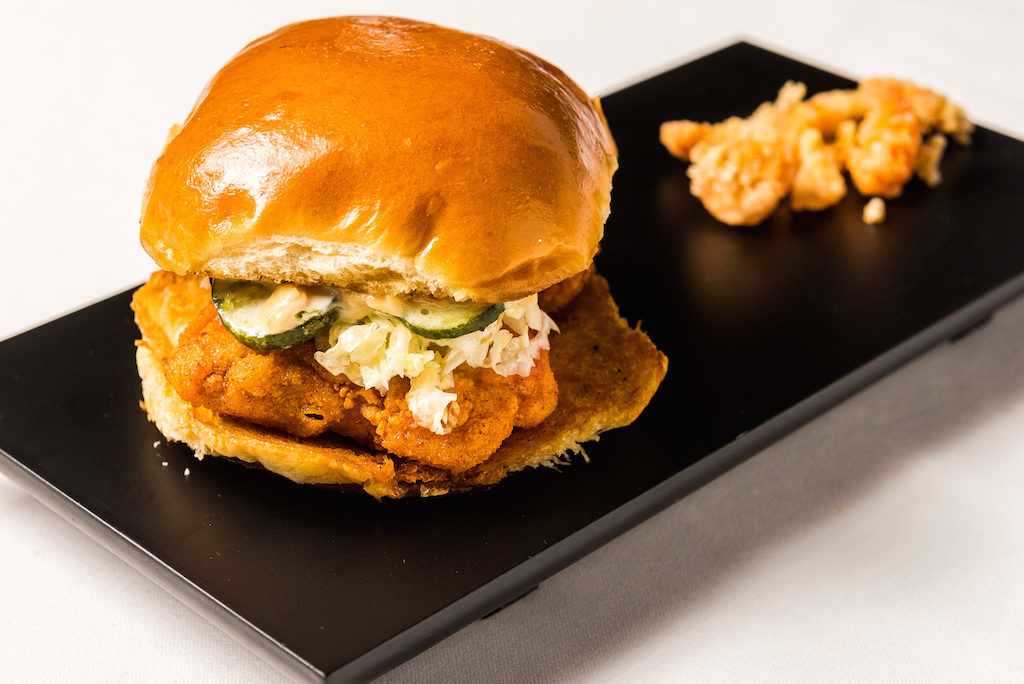 Another carryover from the Bijou days is lead bartender Zachary Hoffman, who recently developed drinks for Mirabelle. Given the geographic focus of the food menu, rum plays a starring role. Cocktails and mocktails are blended with fresh and toasted spices, citrus, and floral elements. Punches—such as the Jost Van Dyke, in which a rum-based brew is poured over mango sorbet—are served in glass-and-driftwood vessels.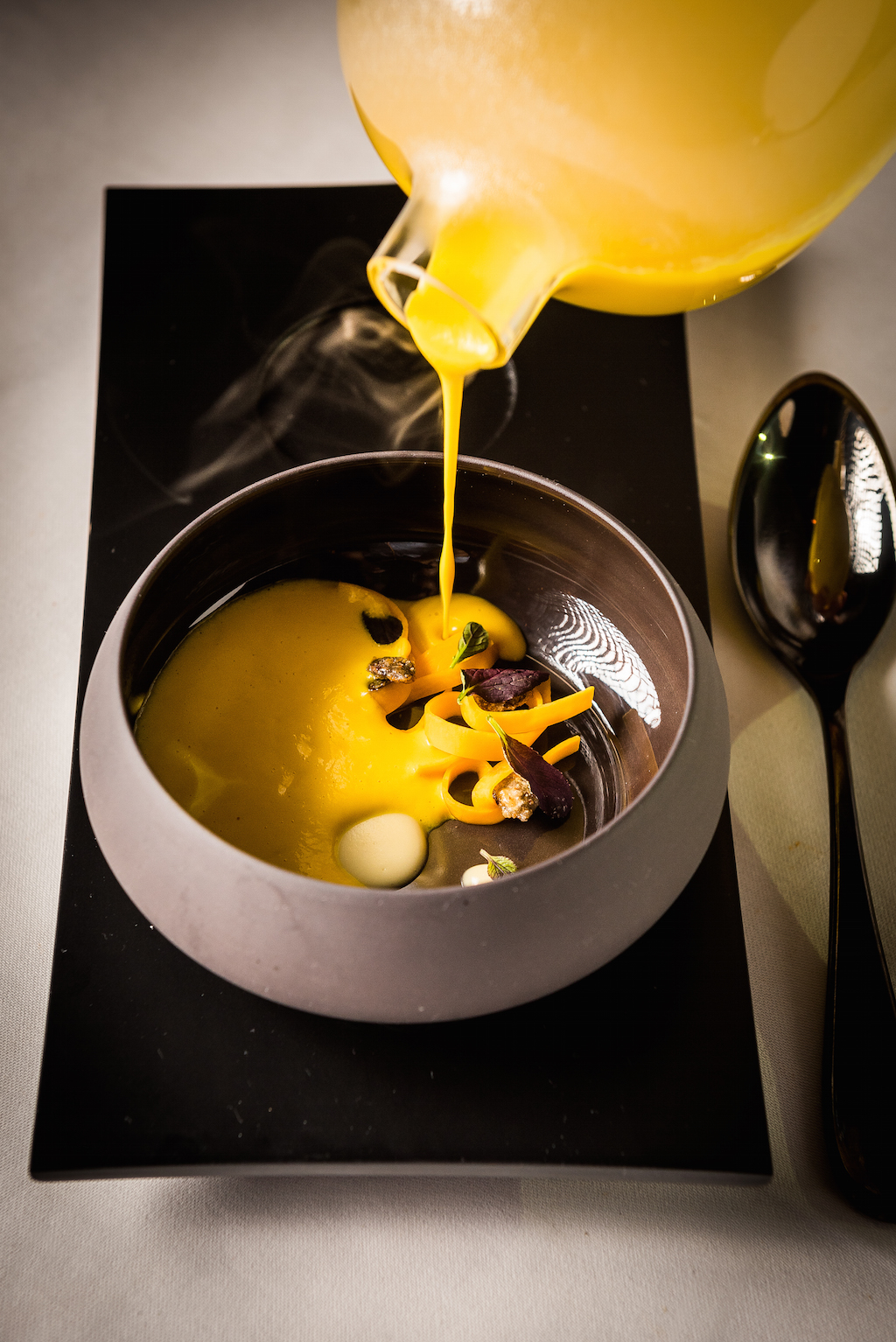 "You should take every experience you have and grow from it and learn from it," Onwuachi says of his career after his first restaurant's quick closure. This time around, he's starting small—or at least smaller (The Wharf  is still an ambitious place to be). He says the menu will grow "as we gain traction." Eventually Kith and Kin will run breakfast through dinner, and weekend brunch. As for a tasting menu?
"Potentially, for sure."
Kith and Kin. 801 Wharf St., SW. Open for breakfast (hotel guests only) and dinner.