The District's most ambitious development project in recent years launches on October 12: the District Wharf, a $2 billion revitalization of DC's Southwest Waterfront. The 24-acre stretch of businesses, luxury condos, parks, and hotels will roll out in phases through 2018 and eventually encompass three major concert venues (The Anthem, Pearl Street Warehouse, Union Stage), a revamped fish market, and over 30 bars and restaurants.
Of the latter, nearly all are local with the exception of few fast-casual chains like Shake Shack and Blue Bottle Coffee. Here are the eateries and bars we're most excited about—and why. 
For the big debut on October 12: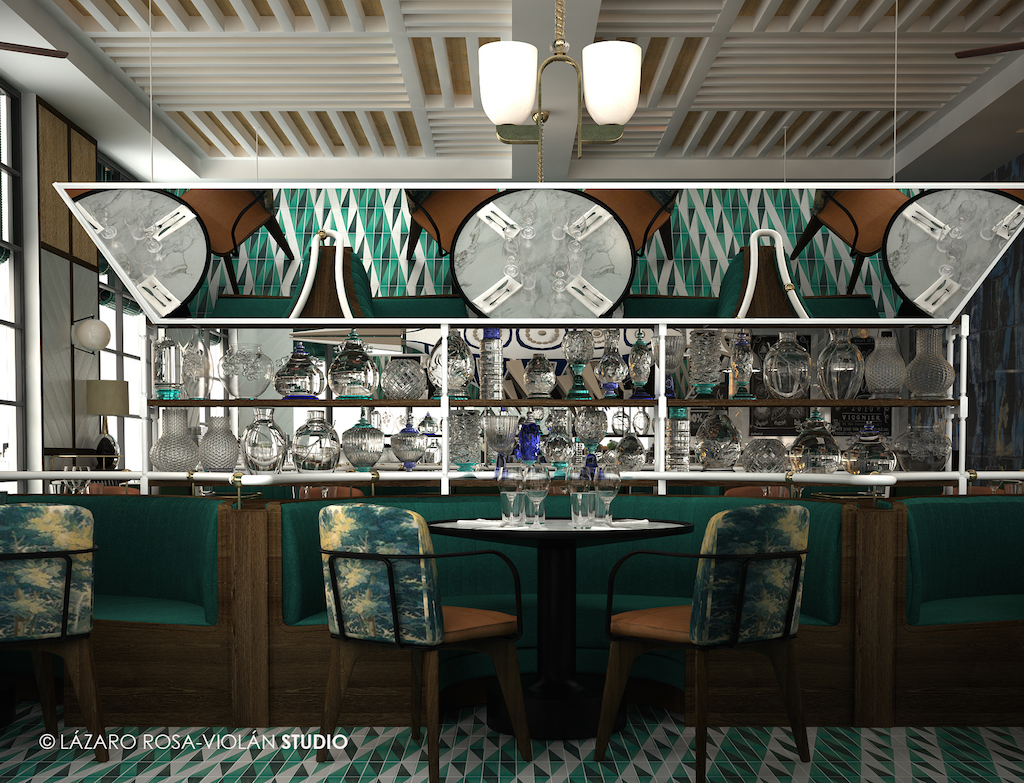 Del Mar by Fabio Trabocchi 
When chef Fabio and Maria Trabocchi opened Fiola Mare in Georgetown's harbor, they drastically raised the bar for DC's underwhelming waterfront dining. Now, they're poised to do the same at the Wharf with a sleek spot that pays tribute to Maria's native Spain and island of Mallorca. Given the Trabocchi's track record, Del Mar may be the most luxurious option at the Wharf (even their "casual" pasta spot is tony). Imagine custom-made everything from a team of Spanish designers. Dishes like Mallorcan lobster stew cooked in a Josper charcoal oven and served tableside, or tapas such as tortilla Espanola (egg omelette) with caviar. And, of course, there will be paella—prepared in a specially-designed vessel to produce socarrat, perfectly-caramelized rice at the bottom of the pan.
Look for: A plethora of dining spaces to try Madrid native Lopez Picazo's cooking. Options include a main dining room and bar; a second-floor dining room, bar, and terrace, mainly for private functions; a European piazza-esque space in a neighboring courtyard with yet another bar (slated to open in early spring 2018); and cabanas near the river for 30 guests. Whew! 
Hank's Oyster Bar 
Before DC's big food boom, there was Hank's—a pioneer in the "neighborhood restaurant with great food and cocktails" category. Now chef/owner Jamie Leeds finally has a place by the water for her New England seafood shack. Expect Hank's classics (stellar lobster rolls, crab cakes, fried oysters), plus a big raw bar and new dishes from former Patowmack Farm chef Chris Edwards. The airy space will have around 70 seats indoors and out with a huge patio across from the main pier—perfect for sampling bartender Jessica Weinstein's boozy slushies.
Look for: A year-round takeout window, which will serve fun riffs on boardwalk fare like seafood corn dogs, popcorn shrimp, and savory funnel cakes.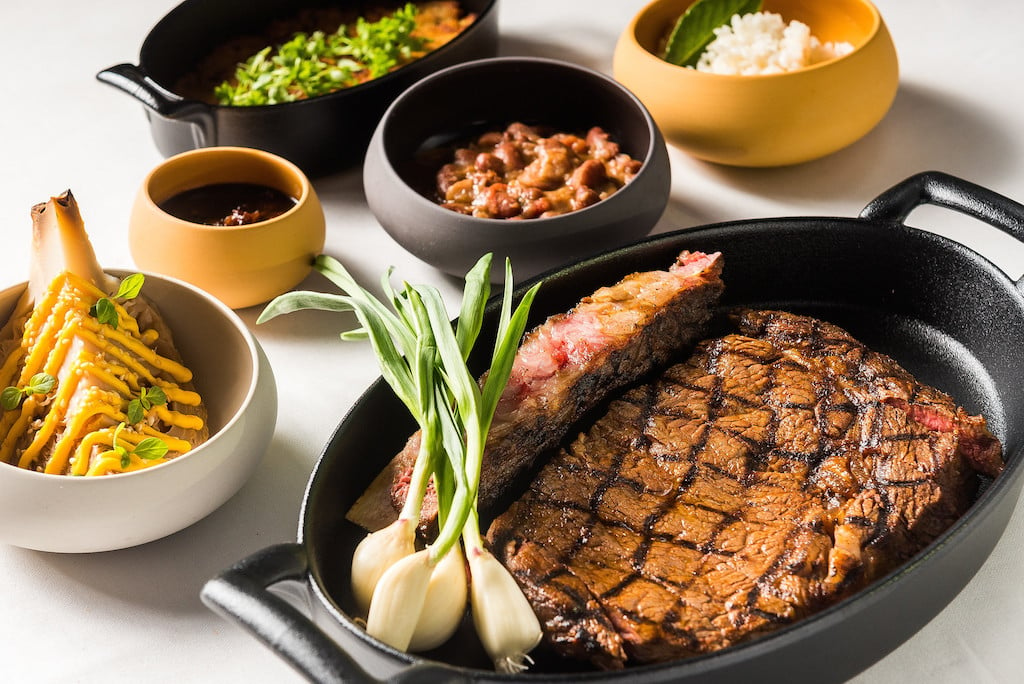 Kith and Kin
All eyes are on chef Kwame Onwuachi as he prepares to make a comeback from the drama-fueled closure of the Shaw Bijou. No $185 tasting menus here—the 96-seat restaurant inside the InterContinental hotel will serve an a la carte lineup of dishes that draw from Onwuachi's personal experiences with Caribbean, African, and Creole cuisines (generally $9 to $15 for apps and a max $26 for entrees). Having sampled tasty-yet-twee portions of his cooking at Bijou, we're excited to try heartier plates like curried goat roti or jollof rice with spring onion confit and Nigerian red sauce.
Look for: A few splurges. The Top Chef alum plans for family-style platters, like a $65 dry-aged ribeye that's rubbed with Ethiopian berbere spice and served with a plethora of sides such as oxtail-bone marrow bordelaise, foie gras stuffing, and charred cabbage with smoked yoghurt.
Requin by Mike Isabella
Arroz chef Michael Rafidi has been turning out some of the most exciting food in town at Isabella's Spanish eatery, so we're eager to see his work at the Wharf. The 120-seat, finer-dining French/Mediterranean spot will serve plenty of seafood—the name means shark in French—but there's much more to the menu. Look for steaks, riffs on French classics like duck a l'orange and foie gras , and a large selection of cheeses and Champagne. (Rafidi comes from Michael Mina's high-end French steakhouse in San Francisco.)
Look for: Al fresco dining for much of the year. A 40-seat patio has built-in heat lamps and several fire pits to keep things toasty.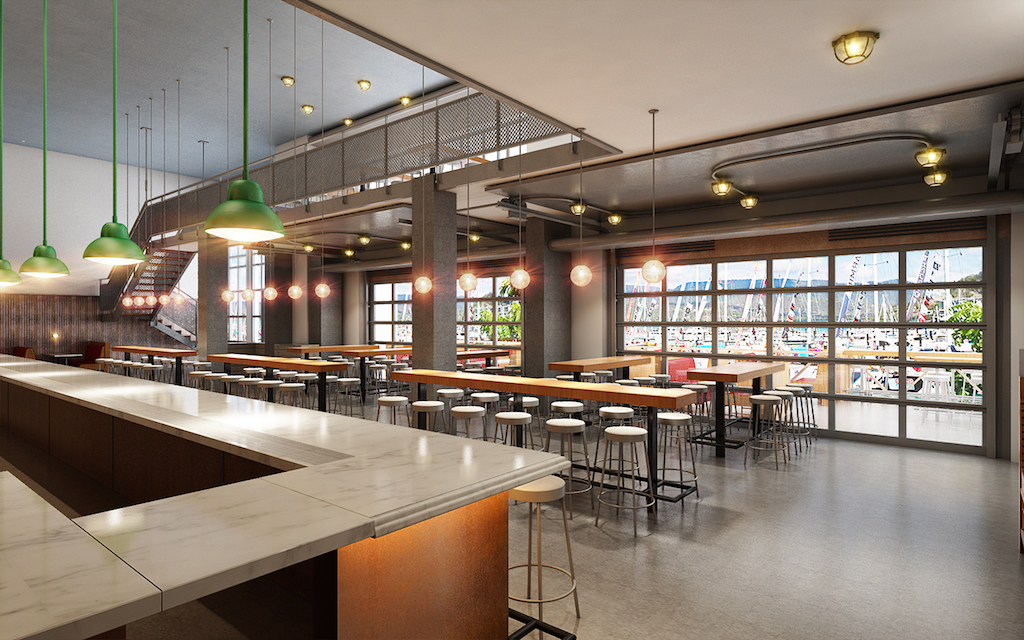 The Brighton 
The Hilton brothers are DC veterans when it comes to ultra-popular, atmospheric nightlife venues—and we expect no less from this British pub, a spinoff of The Brixton on U Street. For the waterfront, they're reimagining the concept with seaside flare. Think refreshing gin cocktails, beer-battered fluke, and ample outdoor space on a patio and second-floor balcony.
Look for: A cool indoor/outdoor bar on the ground floor that shares space with the kitchen. Ian Hilton says food isn't the main focus: "We're trying to be the kind of go-to pub." That being said, Chez Billy Sud chef Brendan L'Etoile is designing fun fare like curry-spiced fried calamari with raita dipping sauce and an English cheddar burger with creamy Marie Rose sauce.
Kirwan's on the Wharf
With all the finer-dining restaurants and scene-y nightlife spots heading to the waterfront, you'll need a low-key place to relax. Kirwan's fits the bill. Owner Mark Kirwan is a Tipperary, Ireland native who spent the last six years building "a real gastropub," with everything from the furnishings to waitstaff and chef brought over from the Emerald Isle. The menu boasts from-scratch classics like house-made sausages and puddings in a full Irish breakfast, lamb stew, and fish n' chips. And of course, plenty of Guinness— four generations of Kirwans, including Mark, worked for the company. In nice weather, two patios (one by the water) will be the place to relax with a beer. As Kirwan says, "If we were any more laid-back, we'd fall over."
Look for: European sports. The pub plans to be a gathering place for soccer fans (both local and across the pond), and show lesser-seen games like hurling and Gaelic football.
Slated for fall/winter 2017: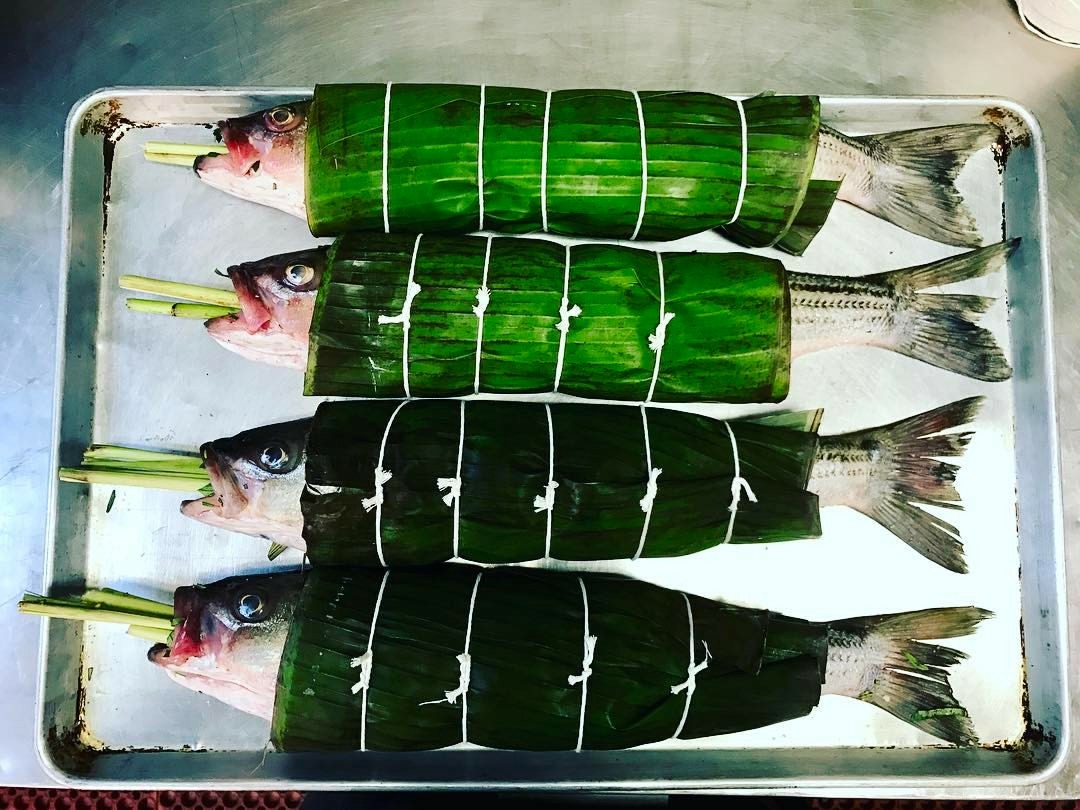 Kaliwa
Chef Cathal and Meshelle Armstrong have been dabbling in Filipino flavors at Restaurant Eve with success, so we're anxious to see their first Asian restaurant. Chefs Paolo Dungca and Nathan Ferrer prepare dishes from their native Philippines, as well as items that draw from Korean and Thai cuisine–though not blended together. ("It's not going to be fusion," says Cathal). Instead, you'll find Filipino classics like lumpia spring rolls, kinilaw (ceviche-esque seafood), and sizzling sisig alongside Thai dumplings and homemade kimchi. The team has made a point of locally-sourcing ingredients like galangal, Thai basil, and chilies—whether growing them at Eve or through farmer friends.
Look for: A vamped-out Airstream trailer parked along the boardwalk will turn out Asian street eats like grilled skewers.
La Vie
The Social Restaurant Group is known for their sultry spaces like Provision 14 and Pamplona—perfect stages for fun nightlife scenes. This coastal European spot is set to be their most dramatic yet, full of live greenery and aquatic views. A huge fifth-story terrace bar overlooks the water, while one of three indoor rooms boasts voyeuristic windows into an adjoining apartment's infinity pool. Yet another room is filled with chandeliers and equipped with a roving bar cart for table-side drinks.
Look for: Crudos, lobster burgers, and mussel pots inspired by rivieras around the world.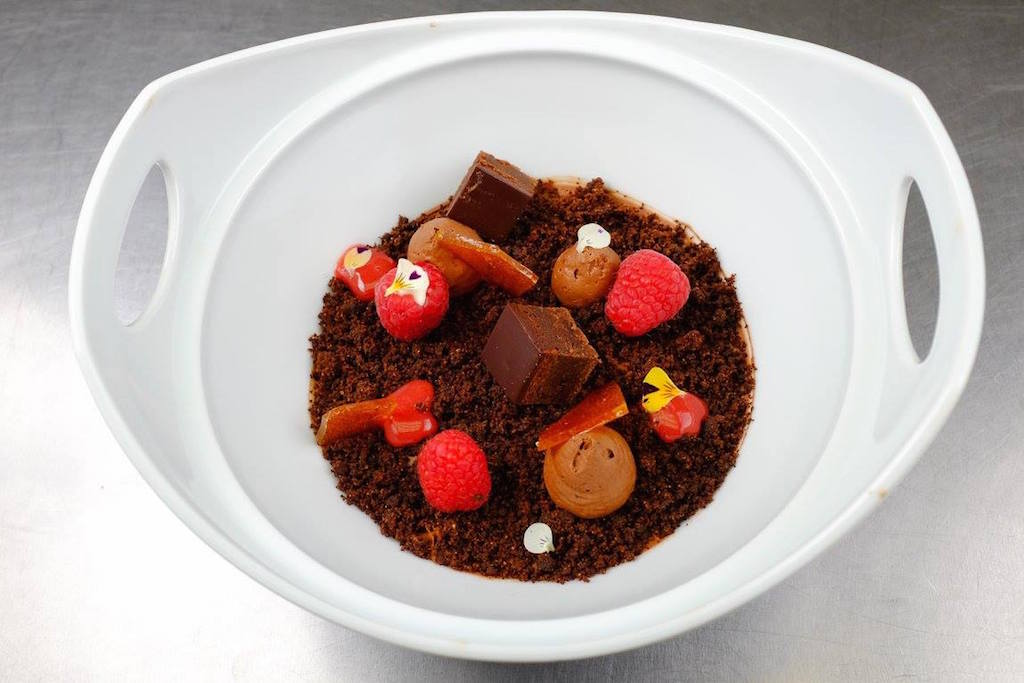 Florentijn
Of all the big-name chefs heading to the Wharf, Jan Van Haute may be the most under-the-radar as a former chef to the Belgian ambassador. We're excited to try his cooking after sampling the tasty waffles at Union Market's Saison Wafel Bar, which he owns in addition to Saison Catering Company. Though you'll find classics like mussels and fries, Van Haute aims to be more ambitious with his 100-seat modern Belgian bistro, serving lesser-known delicacies like eels in green sauce and Belgian grey shrimp ("the caviar of the North Sea").
Look for: Multiple levels of dining under one name. A small takeout will offer waffles, sandwiches, and coffee to-go for breakfast and lunch. The bistro will cater the middle ground, while a 12-seat chef's counter leans fine dining.
Coming in 2018: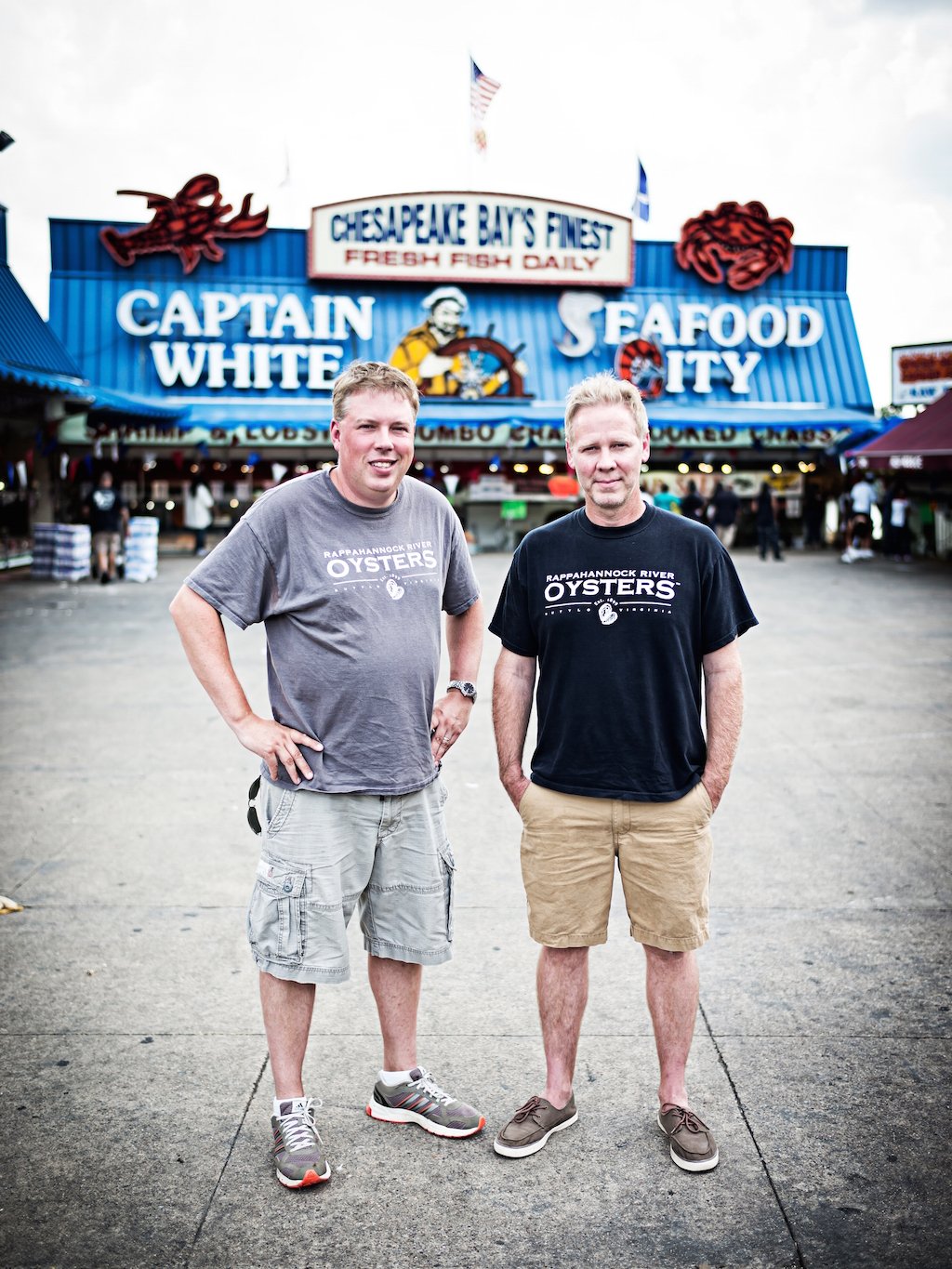 A big, outdoor Rappahannock Oyster Bar
Rappahannock Oyster Co. owners Ryan and Travis Croxton have been on a hot streak of expansion, opening popular bivalve bars in Charleston, SC and Los Angeles. Their Union Market branch is one of our favorite perches for seafood and cocktails in the city, so we're excited for more elbow room on their 120-seat patio at the Wharf (another 40 spots are located inside the fish market's historic oyster shed). Expect classics like "lambs and clams," plus creative seafood dishes from chef Autumn Cline—the talent behind Union Market's current lineup of tasty plates like Thai-style clams casino and mezcal-spiked cobia tartare. A March or April opening is in the works. 
Look for: A takeout window near the fish market side for quick-grab lunches and picnics.
Nick Stefanelli's Italian market/osteria
Masseria chef/owner Nicholas Stefanelli doesn't have a name yet for his Wharf venture, but he has the vision: an Italian market with an 80-seat, pasta-centric trattoria above. An al fresco rooftop wine bar will crown the three-story eatery.
Look for: Chef-y shopping. While construction will determine space in the market, Stefanelli wants to "sell those quality products we've used over the years." The selection may include pantry items, fresh pastas, meats, seafood, and cheese.
Potomac Distilling rum and tiki bar
Longtime Restaurant Eve/PX barman and partner Todd Thrasher is getting into the rum game with a waterfront distillery near the seafood market. The facility will produce its own rums, which drinkers will be able to buy by the bottle or try in cocktails at a top-floor tiki bar.
Look for: Polynesian-style tiki snacks from chef Cathal Armstrong, which will fit in with theme of sister restaurant Kaliwa.