The idea of share plates on 14th Street may seem a little tired, but there's nothing ho-hum about Provision No. 14. The striking new eatery at 14th and V Streets, Northwest officially opened Wednesday with an eclectic menu—Filipino pork, house-made pastas—shareable cocktails served in French press coffeemakers, and a bold look from Swatchroom's Maggie O'Neill.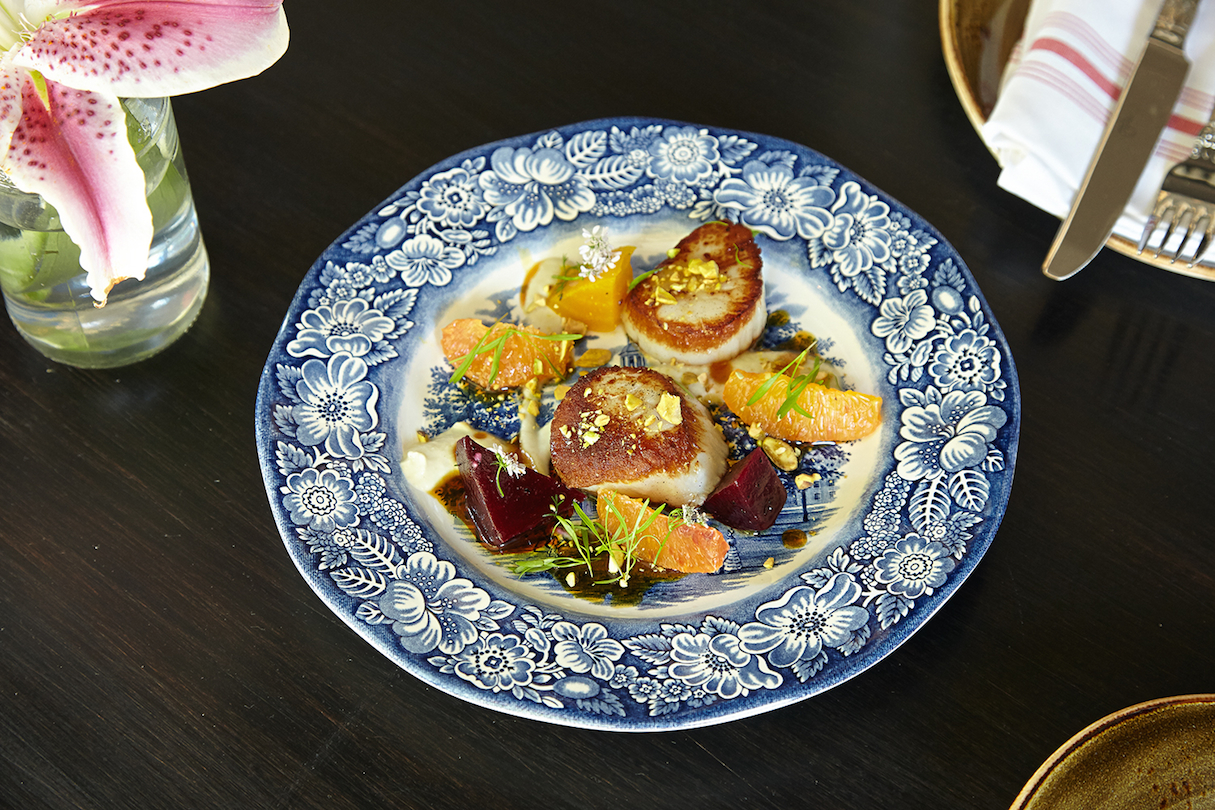 Executive chef James Duke and chef de cuisine John Leavitt most recently came from opening the Atlas District's Driftwood Kitchen, and also share a background working in fine dining spots like 1789 (Duke) and 2941 (Leavitt). The menu is made up of an international array of communal dishes, both large and small. Guests can graze from the "collection" side of the list, which includes a number of elevated riffs on pub food like a Hot Pocket (braised lamb stuffed inside a sweet roll) and Hens in a Blanket, pheasant sausage rolled in puff pastry.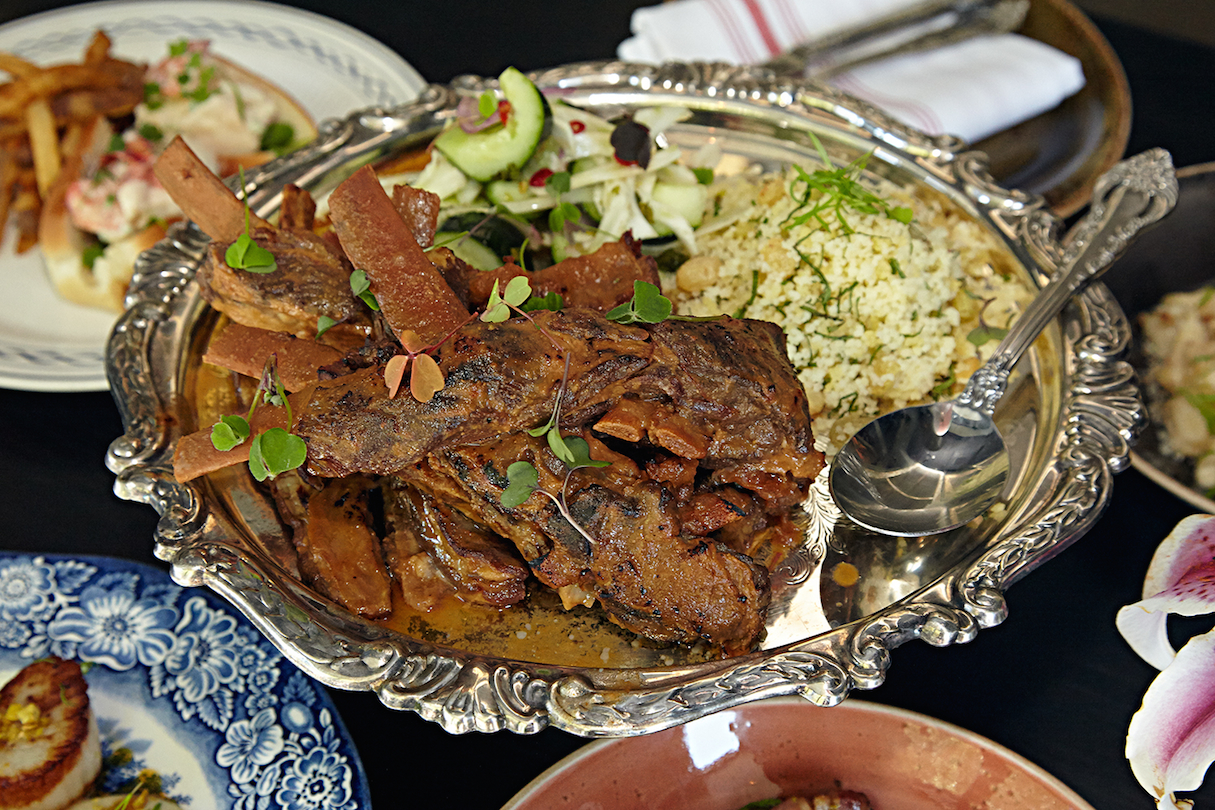 Smaller plates and house-made pastas can also round out larger dishes from the "communal" section, where portions serve two-to-four guests. Lamb ribs are marinated overnight in miso and beer, braised for seven hours, and served on a platter with golden raisin-studded couscous and cucumber salad with Thai chilies. Such a big plate of food may call for a similarly-sized cocktail. Barman Chad Spangler designed a menu of sips such as the Pisco Rambler, a mix of Macchu pisco, mint, fresh juices, and chamomile tea, all served in a wine bottle. Another gin-based drink arrives in a French press.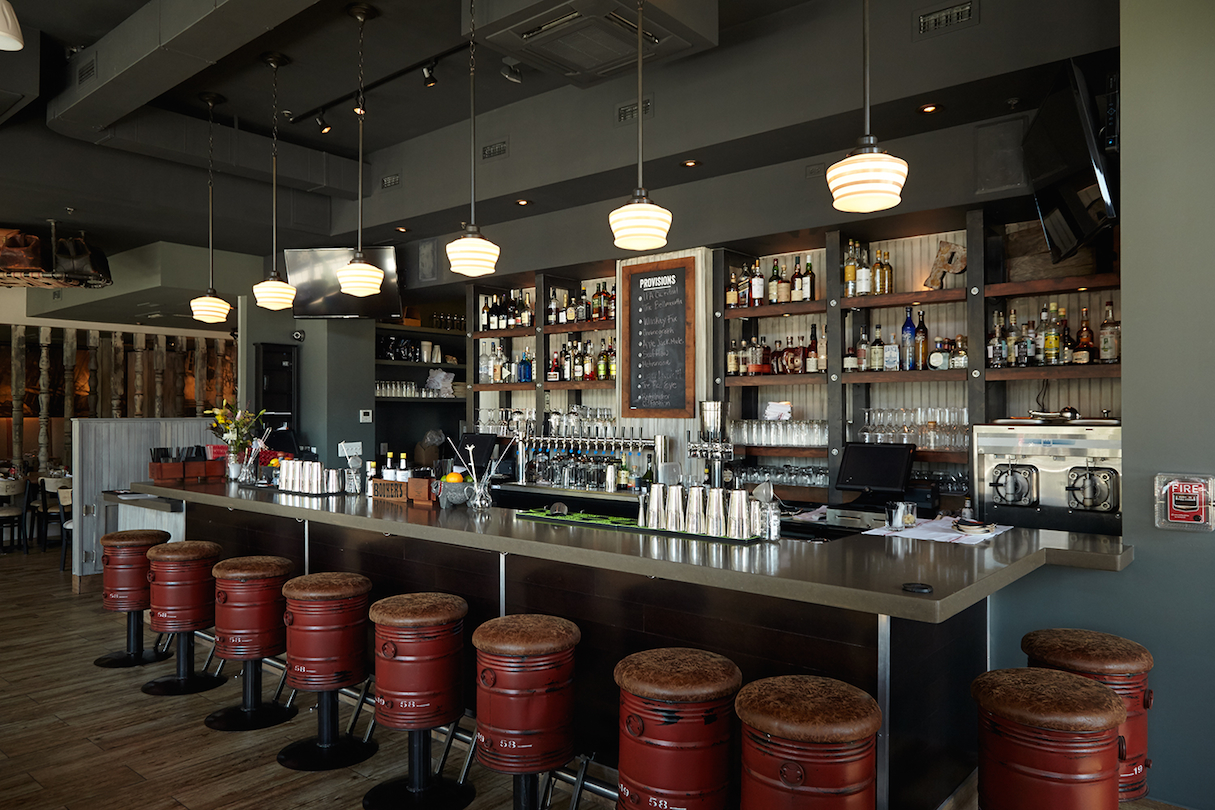 Like certain dishes, Provision's space is sizable. A sidewalk-level bar and dining room fits 86, while a lounge/bar on the second floor can seat nearly the same. A 61-seat sidewalk patio is open for diners and drinkers in warm weather. O'Neill channeled the provisioning theme for all, with hanging jute lanterns, bar stools fashioned out of metal oil drums, and Victorian-style couches.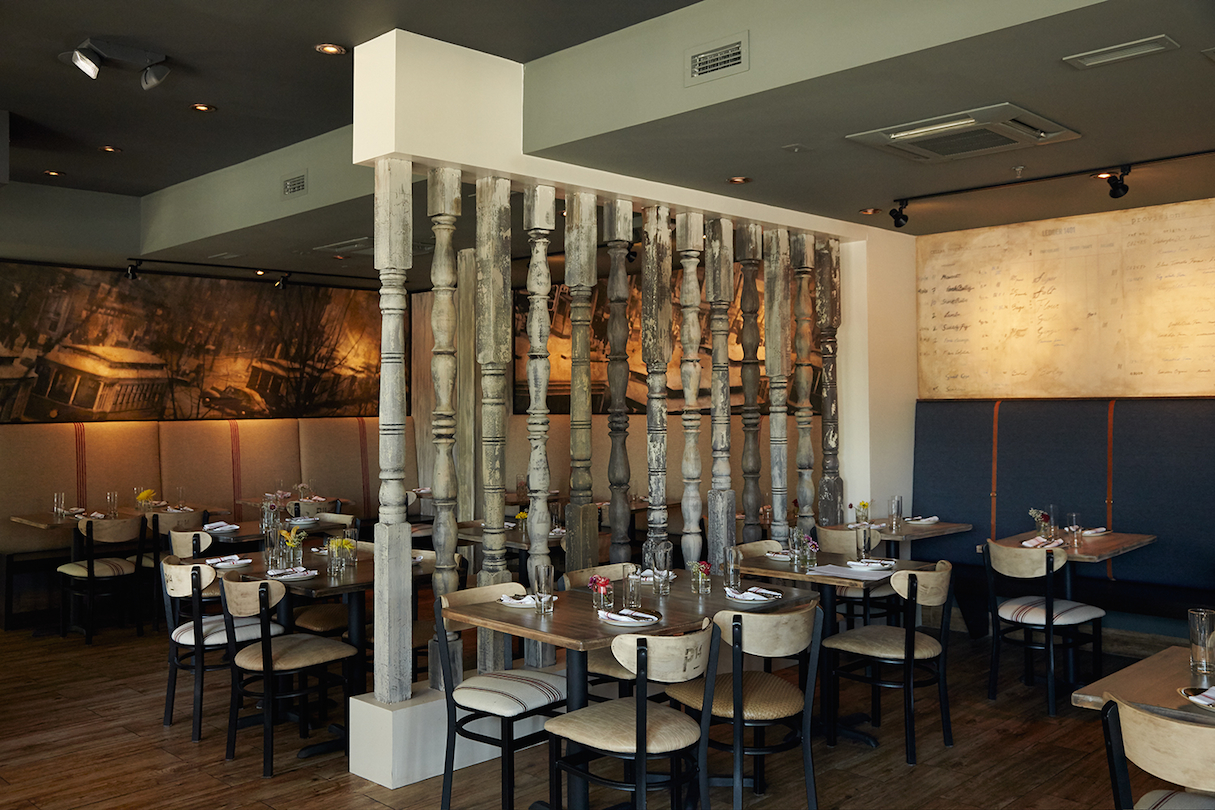 The pièce de résistance among the edibles is the pata, a Filipino-inspired pork dish; Leavitt has family from the Philippines, and riffed off the traditional pata made with trotters. The hind legs of a suckling pig are given a length brine, braise, and then hung overnight to dry so the skin crisps up when fried-to-order. The pork arrives with banana barbecue sauce, chili-vinegar, cilantro aoili, and rustic bread for dipping and/or making sandwiches. There's a limited number of portions on hand, or guests can pre-order. Prepare to pay. The dish goes for market price, which the chefs say hover around $65, though keep in mind the cost can be shared, like the plate itself.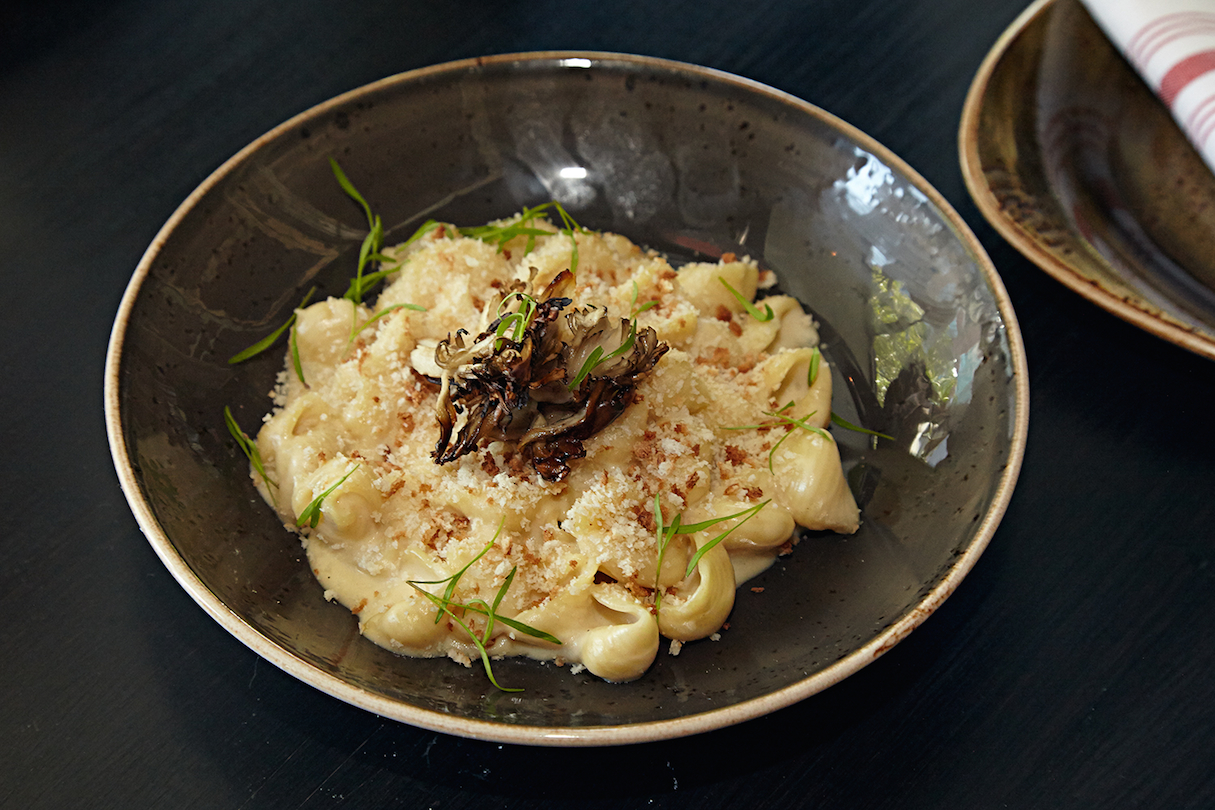 Reservations are accepted for all dining, not just for a pata feast. The kitchen also plans to roll out brunch in a few weeks. In the meantime, there's always that boozy French press for a wakeup.
Provision No. 14. 2100 14th St., NW; 202-827-4530. Open daily for dinner, 4 to 10.