What a difference a year makes. You can now, for instance, get a terrific meal within coin-tossing distance of a slot machine, or in a fast-casual Annandale food hall. Here are the ten restaurant openings that matter the most.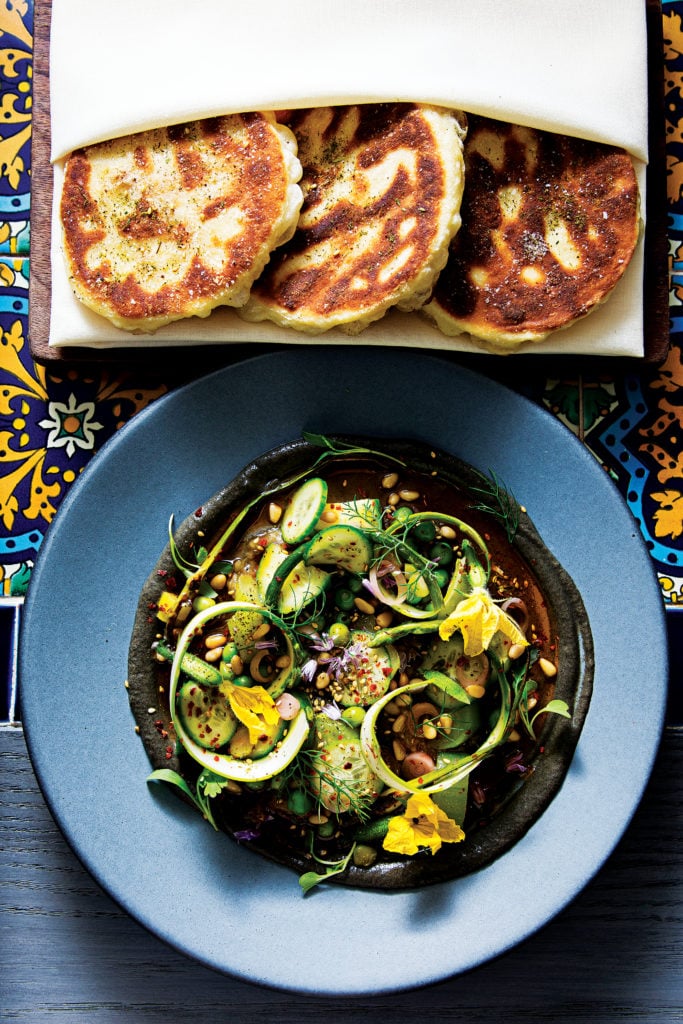 The reason: It's tempting to hate on Mike Isabella. He's brash, he's Top Chef–made, and he's expanding fast (next up, he's creating an entire food court in Tysons Galleria). But here's the thing: You can't knock his food, whether the Italian-American sandwiches at G or the Greek small plates at Kapnos. Even more impressive: his knack for retaining top talent. Arroz, his Spanish dining room in the Marriott Marquis, is on a different level than his other places, thanks to executive chef Michael Rafidi. It's the empire's most artful, ambitious place to date, transforming tapas-house basics such as tomato bread with accompaniments like smoked bone marrow.
The must-try dishes: Foie gras parfait with a doughnut; duck bomba rice.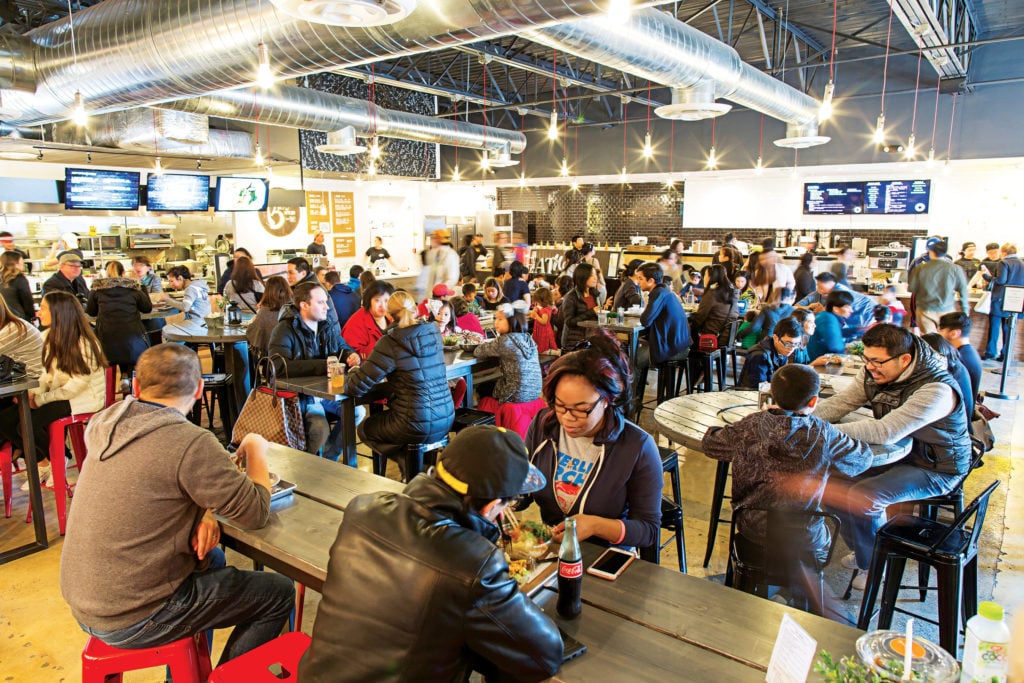 The reason: Food halls are all the rage—even José Andrés is getting in on one in New York. But if you're looking for an al­ternative to DC's Union Market, head to this smaller Asian-accented emporium, where you'll find stalls with generous Thai noodle soups, Hawaiian-style poke, and Taiwanese shaved ice all under one roof. There are only six vendors, but that doesn't make decisions any easier. Should you order the French fries with uni cream and a Sapporo from the Block Bar? Sisig tacos stuffed with pig ears, pork belly, and chicken liver from Balo Kitchen? A camera-ready doughnut ice-cream sandwich from Munch? We say grab a spot at one of the communal tables in the middle and get them all.
The must-try dishes: Boat noodle soup from Roots Thai Street Food; pandan shaved ice from SnoCream Company.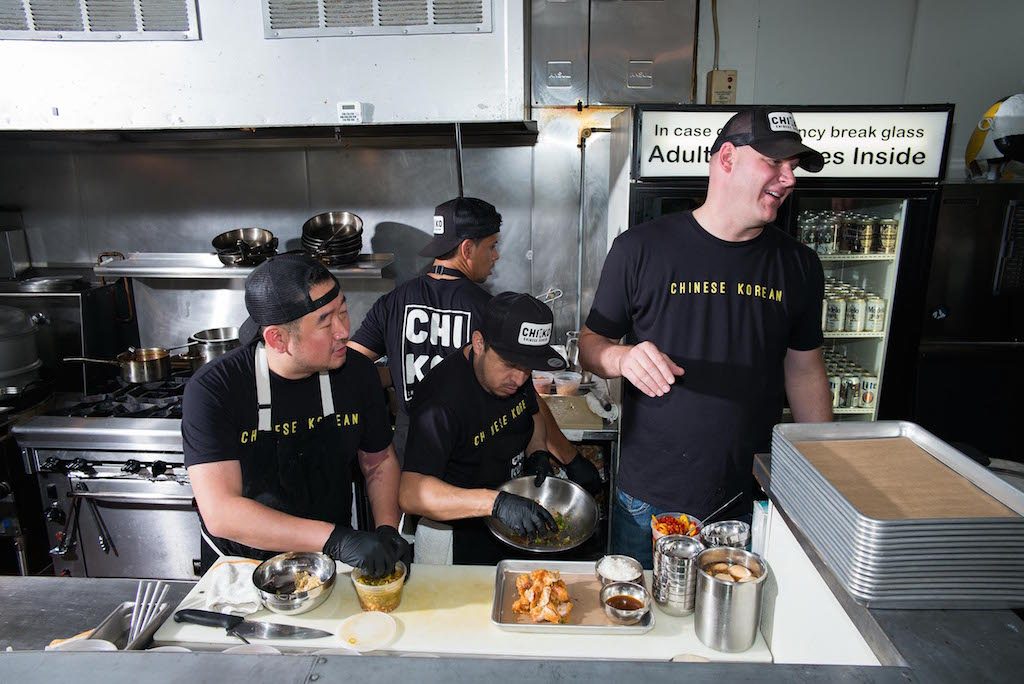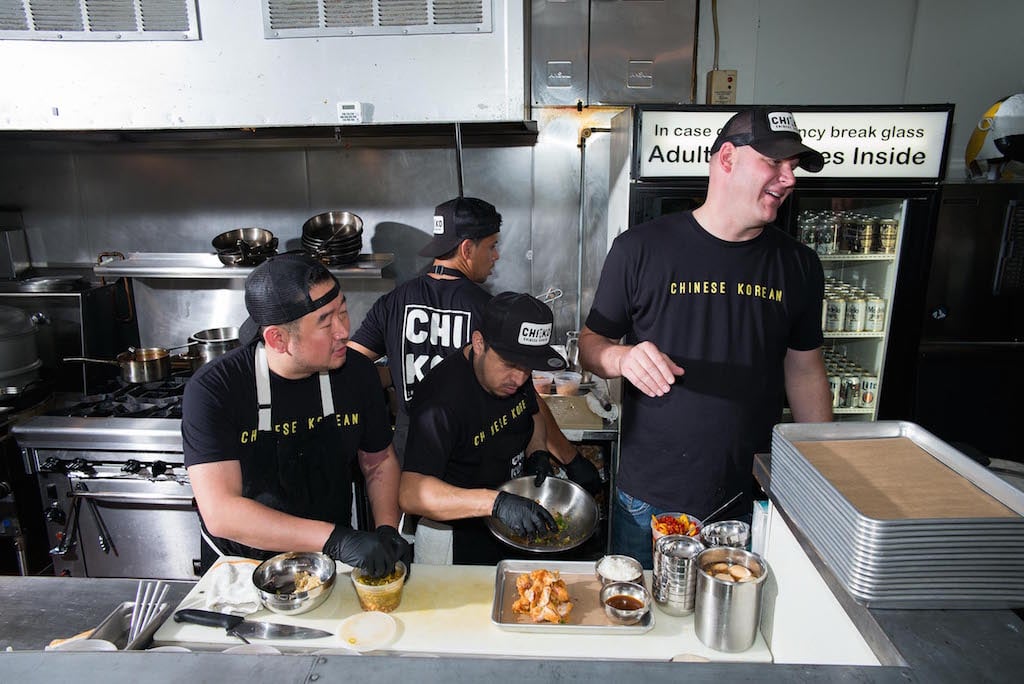 The reason: Is this the future of restaurants? It just might be. Here's a place that smoothly shifts between fine dining and fast-casual, where you can linger over a tasting menu or grab takeout (and eventually, order delivery). The Korean/Chinese menu is airtight, thanks to two name chefs—Scott Drewno, who for a decade was putting out lacquered ducks and other $40-plus entrées at the Source, and Danny Lee, who also owns the Korean Mandu. Here, their collective work surpasses anything they've done before—chances are that bowl of cumin lamb noodles served on a metal tray is something you'll keep thinking about long after the sting of Szechuan peppercorns fades.
The must-try dishes: Chopped brisket with furikake butter and a soy-brined egg over rice; peel-and-eat shrimp with garlic XO sauce and lime.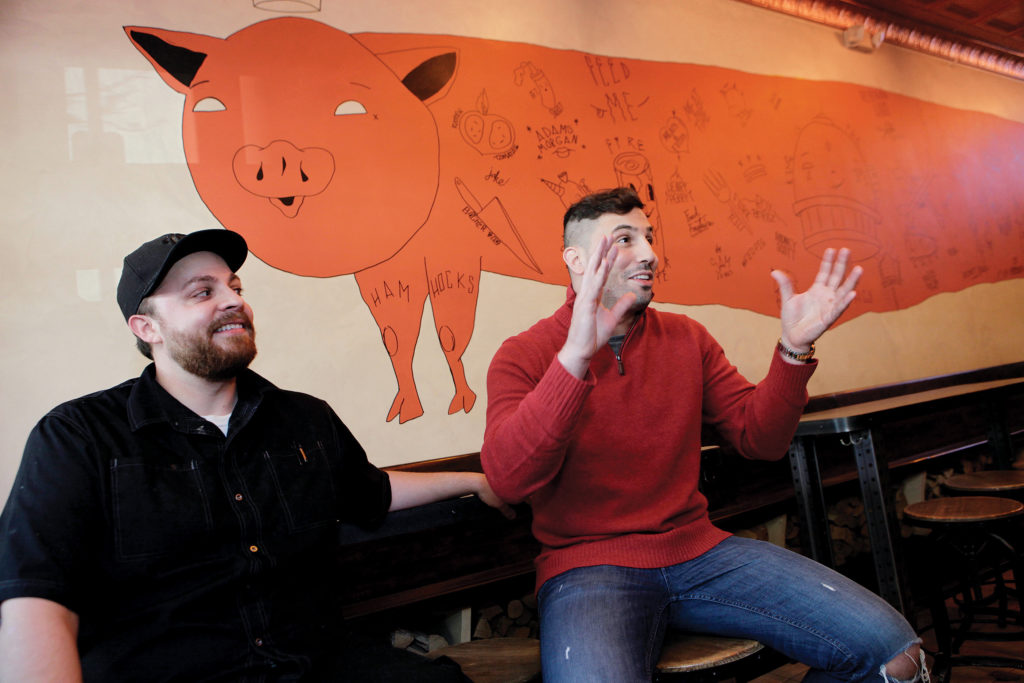 The reason: Washington will never be Kansas City or Austin when it comes to barbecue; we don't have the legacy. Still, it's pit masters like Rob Sonderman who are putting us—even as a blip—on the map. Sonderman grew up in DC and has roots in fine dining, but he traded kitchen whites to pursue his lifelong passion—first at DCity Smokehouse and now at this counter-service spot. Instead of emulating a regional style, Sonderman is leading a growing class of local 'cue joints that forge their own way. Here, that means creative vegetarian offerings, such as barbecue jackfruit, plus sandwiches that buck the tradition of plain meat-on-bread. An expansion (or several) is in the works—and we're happy to follow.
The must-try dishes: Smoked wings with blue cheese; club sandwich.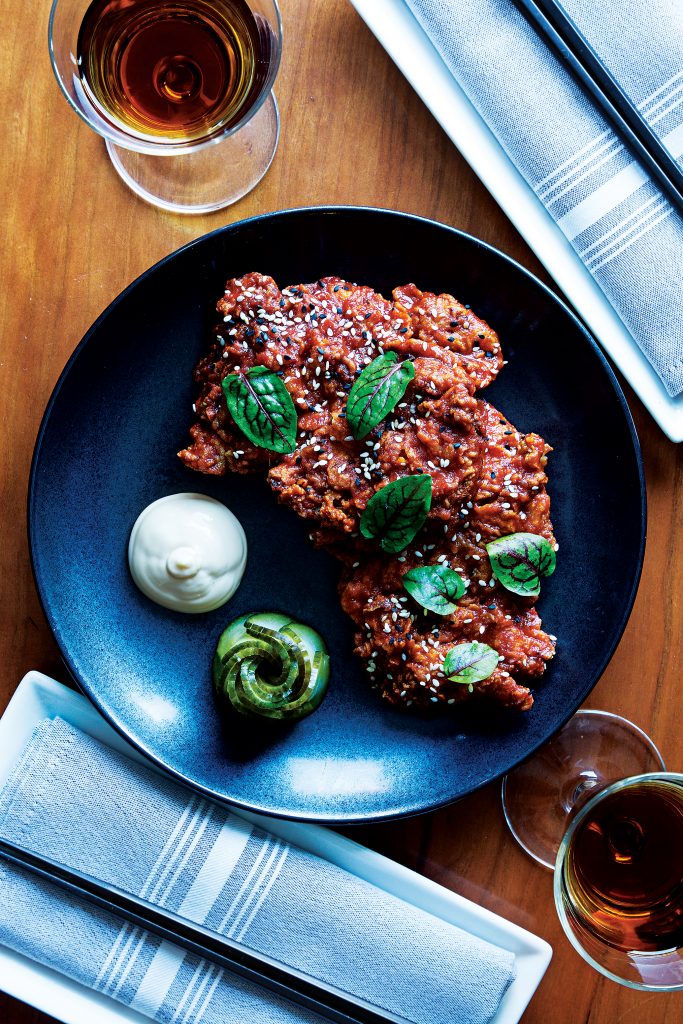 The reason: Ambitious indie destinations such as this Japanese-inspired gem are winning Washington's dining scene national attention. With good reason. Co-owners chef Kevin Tien and beverage director Carlie Steiner may be only 30 and 26, respectively, but they know—and more important, can produce—what diners crave: an inviting menu that makes for easy grazing, cheerful yet expert service, and an enlightening drink menu (sherry cocktails and sushi—who knew?). The tiny, 24-seat space doesn't take reservations—or large parties—and tends to attract a lively, youthful crowd. Still, the experience feels as refined as anything downtown, and the welcome from the open kitchen is warm to all.
The must-try dishes: Nigiri and crudos; gochujang-glazed fried chicken.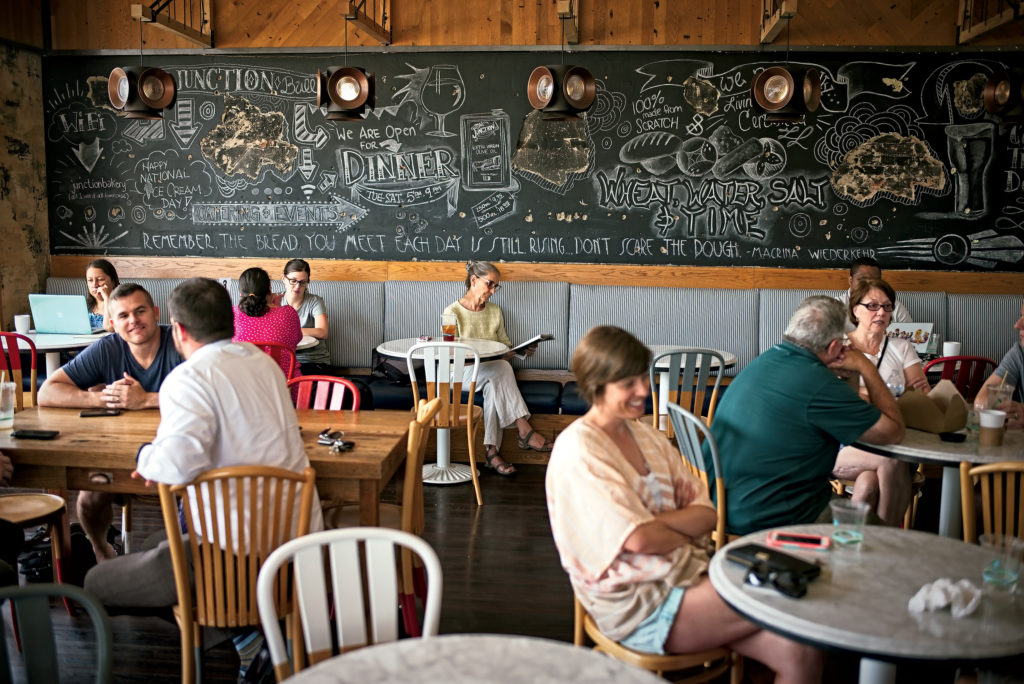 The reason: Neighborhood restaurants are notoriously hard to pull off. How to balance moderate prices and a relaxed vibe with just enough cheffy ambition? Nathan Hatfield—a former bread baker for Restaurant Eve—nails the genre. What you'll find inside his sunny, family-friendly dining room: perfect sticky buns and everything-spiced croissants in the morning, excellent baked goods and sandwiches on fresh loaves throughout the day, and a simple, wine-friendly dinner menu. What you won't: culinary-school-grad experiments gone wrong, exhaustive server spiels about where the leaves for the kale salad were sourced, or any pretention whatsoever. It's a neighborhood restaurant worth driving out of your way for.
The must-try dishes: Fish tacos with avocado and lime; roast-turkey bánh mì.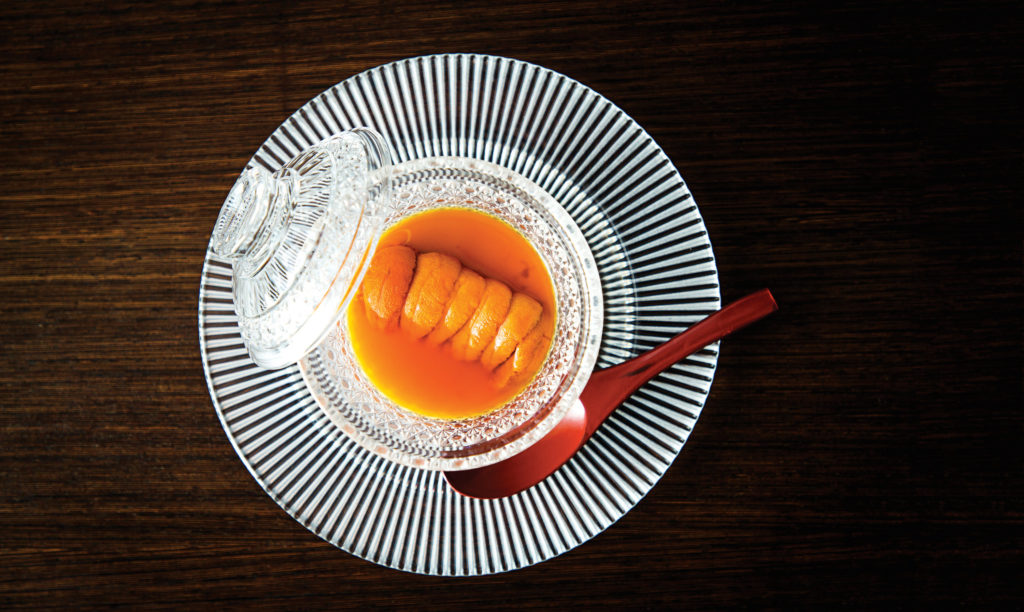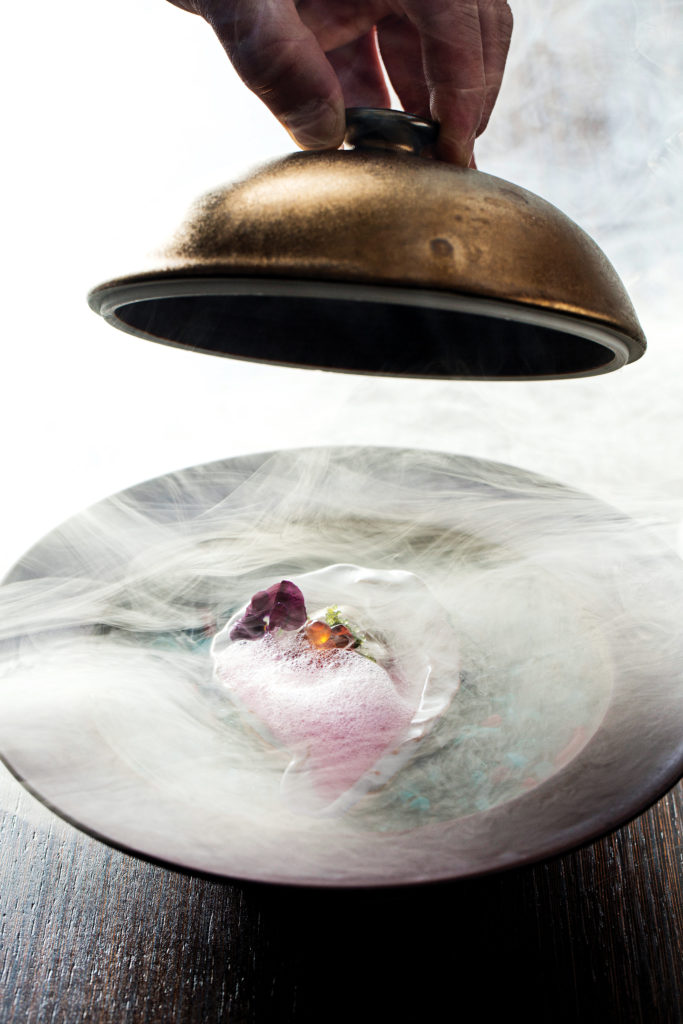 The reason: Have you ever been at a "chef's counter" in a pizza shop or taco spot, only to realize you're stuck watching something pretty ordinary? At Kōbō, the atelier-like sushi bar inside Sushiko, you'll actually feel as if you're witnessing art. Brothers Piter and Handry Tjan create and charmingly talk you through two different multi-course kappo menus. Some nights, it's mind-blowingly ve­gan; on others, it's filled with delicacies such as A5 Wagyu beef and Hokkaido sea urchin. Both are stunning and worthy of their steep prices—even when competition for your tasting-menu dollars is at an all-time high.
The must-try dishes: Tofu with sea urchin; cherry-smoked oyster with shiso foam.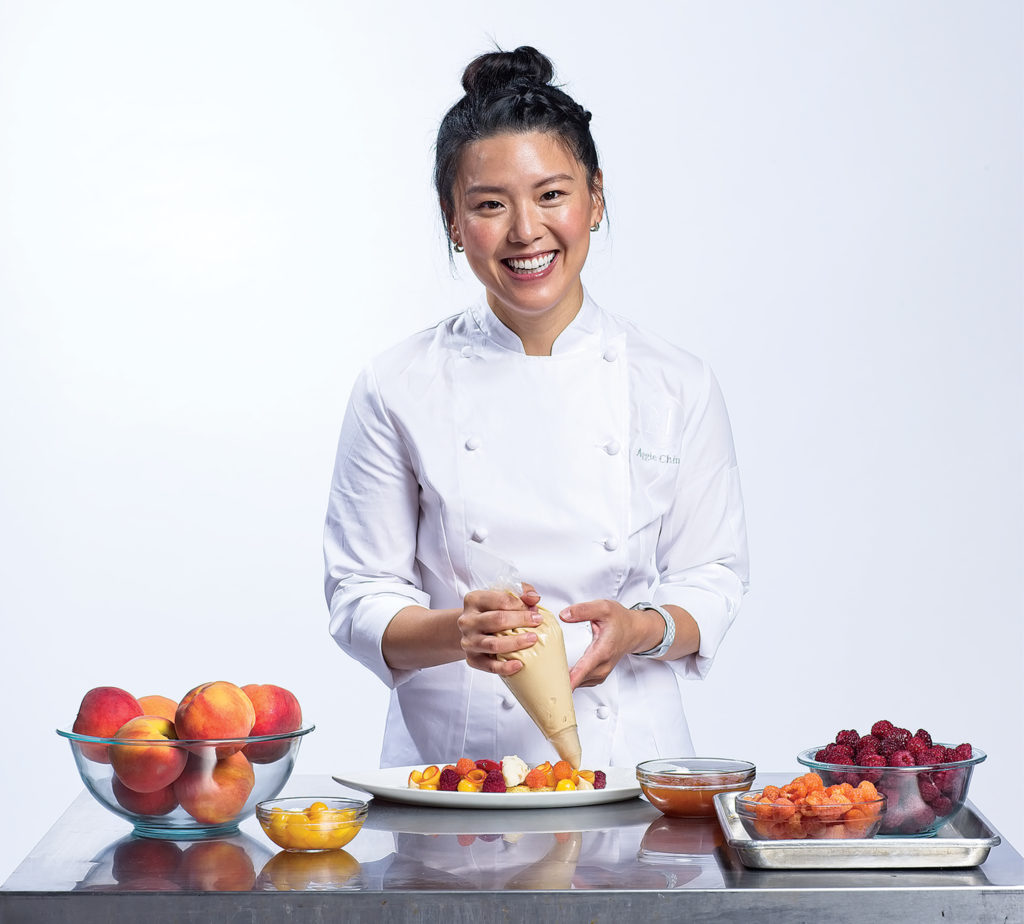 The reason: At a time when reservations have gone the way of the Filofax and dining out can feel like a sensory pummeling (Enough with the concrete-wall acoustics already!), Frank Ruta's opulent, gold-rimmed restaurant near the White House feels downright revolutionary. So, too, his elegant riffs on canonical French cuisine—in­cluding resurrections of entrées such as veal Oscar. During the day, a dowager crowd leisurely grazes on $26 jambon beurre sandwiches and sweets from a dessert cart curated by pastry whiz Aggie Chin. At night, Ruta puts out pâtés and roasts that recall his best dishes at his former restaurant, Cleveland Park's Palena. It's as close to Paris as you'll get around here without a plane ticket.
The must-try dishes: Poached foie gras in consommé; beef tartare with razor clams.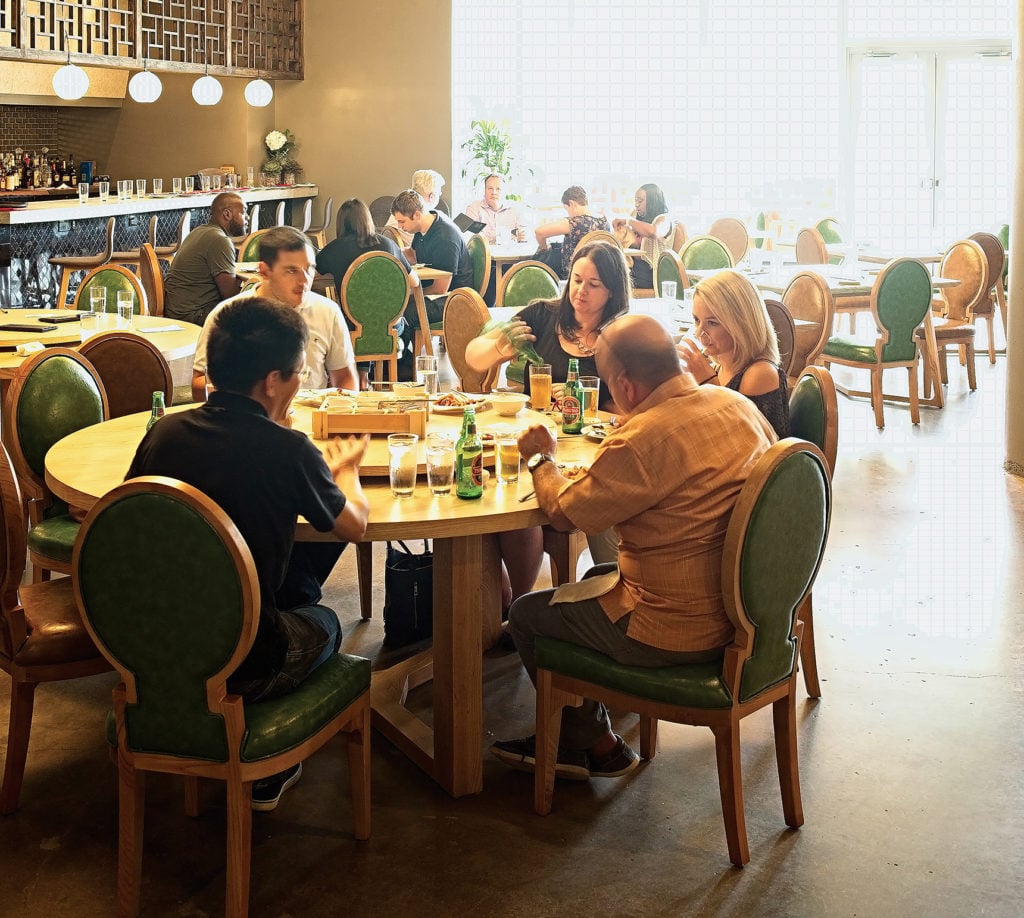 The reason: Peter Chang, the New Yorker–profiled Chinese chef once known as much for pulling a vanishing act after he opened a restaurant as for his dazzling brand of food, finally has a flagship dining room worthy of his talents. Though he also has restaurants in Rockville and across Virginia, Q is much bigger (8,000 square feet) and flashier than its siblings. All of Chang's culty hits are here—the perfectly fried bamboo fish, the incendiary cumin-doused lamb chops—but fabulous dim sum platters and gorgeously presented Peking duck are new additions to his repertoire. And last, it's been a long, long time since a restaurant in Bethesda had us this revved up.
The must-try dishes: Dry-fried eggplant; Szechuan-style Kung Pao chicken.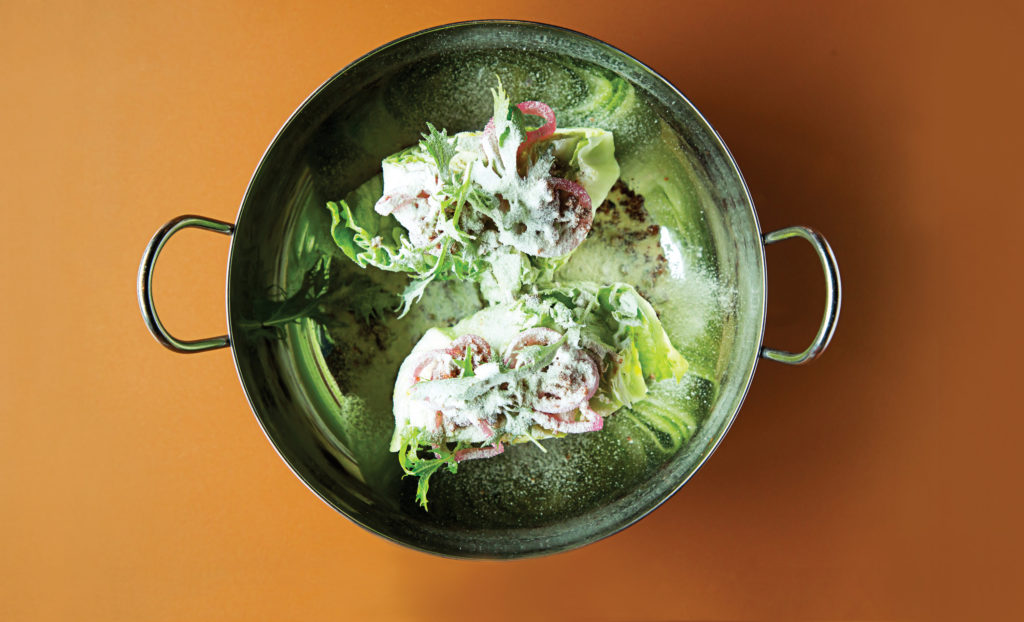 The reason: Clocking the number of absentee-celebrity-chef-driven steakhouses in Washington is like counting sheep: seemingly endless and snooze-inducing. Brothers Bryan and Michael Voltaggio break from the flock with their first collaborative restaurant. (Bryan is behind local eateries including Range, Aggio, and Volt; Michael plies his trade in LA.) Sure, you can order a satisfying wood-grilled steak that might leave your wallet lighter than the nearby roulette tables will—prices, in general, are casino-steep—but the real fireworks pop on plates that show off the Voltaggios' avant-garde talents: say, a crisp wedge salad blanketed in Gorgonzola "snow" or lush golden-rice grits with uni and sea beans.
The must-try dishes: Shrimp cocktail with crab crackers; hanger steak with soft-shell crab.