There's nothing we love more than a workout that's so fun it stops feeling like work, and that's part of the promise for ((305)) Fitness. The 55-minute cardio classes are more rave than sweat session, and there's a live deejay in every class to keep the party vibes alive. Now, after spending three years getting down in an 800-square-foot rented group fitness room, the Miami-based concept is moving into its permanent DC home: a 2,500-square-foot space inside the Manhattan Laundry Building.
For those who have tried the workout in DC before—which involves a mix of dancing, sports drills, and HIIT—expect a significant upgrade in the new space. In place of the former, borrowed space, the workouts will now take place on the flagship's sprung wood floors, with a spanking-new audio system, and under the glow of 150 LED lights. The lighting may be the biggest improvement: inspired by music festival lighting, designer Robert Bloom made the lights timed to the live deejay for a fully-immersive experience. Additionally, the new space will have two showers with the upscale amenities we've come to know and expect from boutique fitness concepts.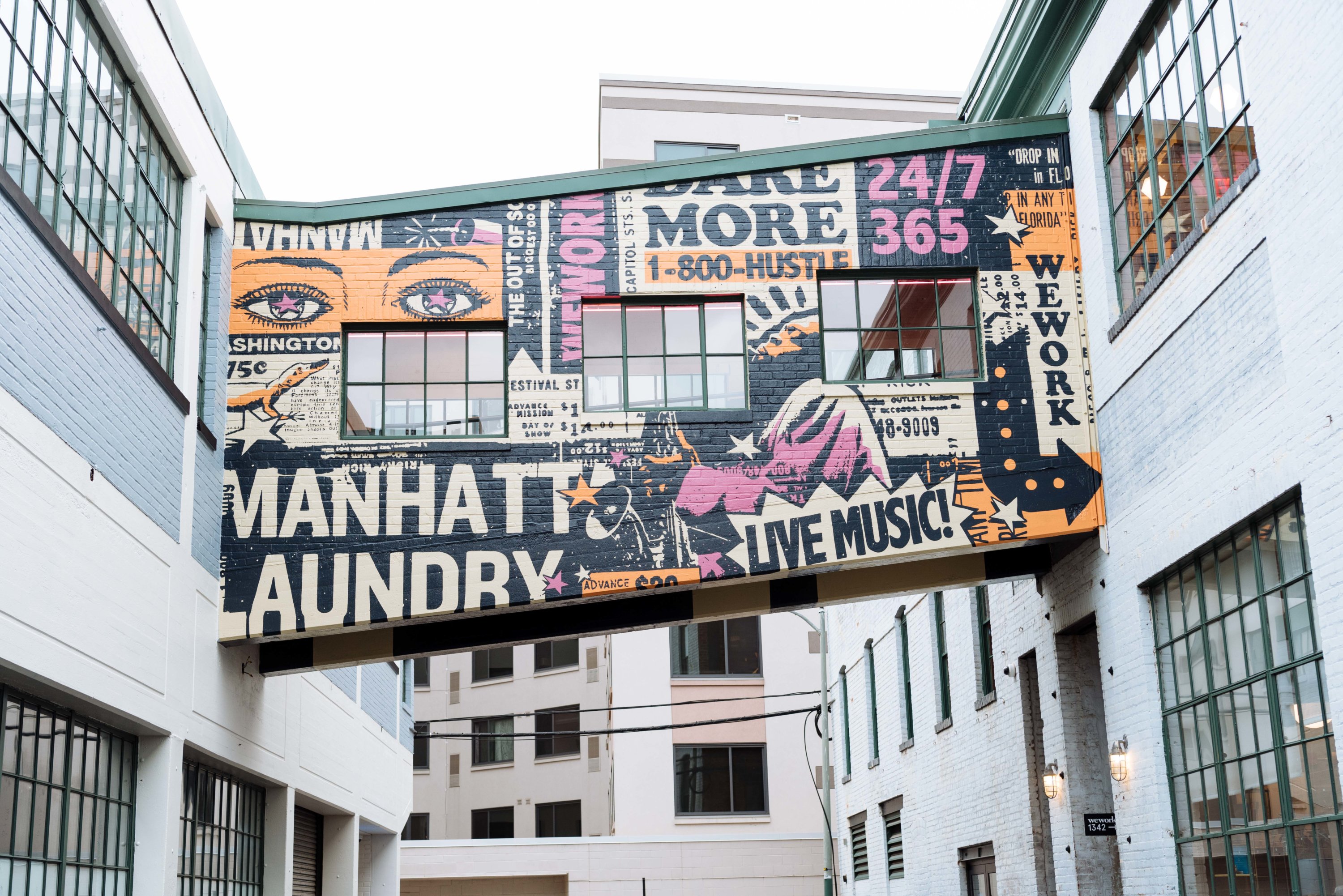 "For a long time now, we've had this underground experience. Over 95 percent of our traffic in DC has been solely word of mouth," says ((305)) Fitness founder Sadie Kurzban. "But our current clients keep coming back and hungry for more. We've built it up to 25 classes per week with full classes and wait lists, so it's time to make a home of our own."
The ((305)) Fitness DC flagship is slated to open at 1328 Florida Ave., NW on November 11. And if you're looking to check it out, there's good news: all classes will be free throughout the opening weekend, on November 11 and 12.
"I was happy to have it continue as a pop-up, but hey! DC really wanted more," says Kurzban. "So, we're giving you more!"