How can we raise our children to be independent in the classroom and beyond? BASIS Independent McLean, a liberal arts and sciences private school that caters to children from preschool–grade 12, teaches students to learn how to proactively take ownership of their education and be accountable for their outcomes.
Read the following thoughtful tips on encouraging your children to grow their self-advocacy, embrace their education, and approach the outside world with confidence.
1) Teach students to own their schedules
At BASIS Independent McLean, caring expert teachers give their students the proper tools to be independent. This starts off by teaching them to be aware of their schedules and manage their time. Beginning in Kindergarten, students carry a communication journal (CJ) throughout the day, where they track their assignments and schedule. By using the CJ to manage their day-to-day activities, students are taught to be active participants in their school day, which helps them learn time management and build accountability.
It's also important that parents apply the same skills at home: ask your child what they need to do in the morning, afternoon, or evening instead of setting the agenda for the day. Set up a scheduling area with an interactive calendar or chalkboard wall in your home, allowing them to mark what they need to finish or plan ahead for weekly activities and other events.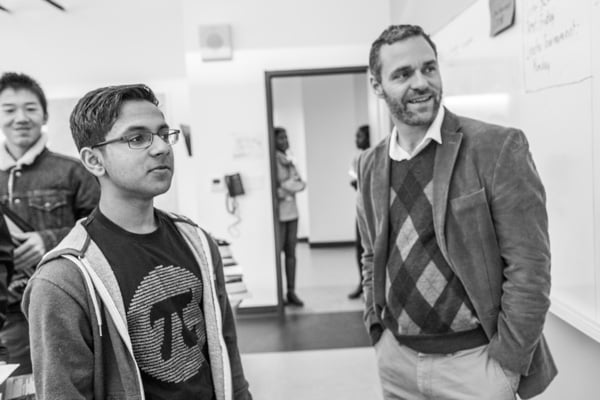 2) Identify an educator at school to be a coach for your kids
To aid a child in developing skills of self-advocacy, it's important for parents to identify an educator (or a few) at school that their child can go to for support and guidance. This person will be there if the student is having trouble understanding their schedule, having social or emotional concerns, or feeling anxious academically. This will provide a means for your child to feel supported and confident to ask for help if they need it. At BASIS Independent McLean, a system of deans provide support at each academic level, which is especially helpful when students transition into a new academic institution or begin taking on extra commitments outside of school.
3) Teach students to become self-directed learners
Becoming self-directed learners is a matter of helping your child understand that education is for them and that they can use it to pursue their ambitions, passions, and dreams. BASIS Independent McLean teaches students to take ownership of their education at school—empowering students is the key! At BASIS Independent McLean, students are taught to be self-aware of how and where they learn most effectively. For example, our teachers will provide tips on guidance with organization amd creating a positive learning space at school and at home that our students then own. Students in grades 5 and above also have an Academic Advisory period which gives them time to work on certain skills and ultimately enable success.
The goal is that students learn to assess what their needs are for a positive learning space at school and at home, and then continually pursue an improved performance—is music comforting in the background or distracting? Are there too many items on their desk to play with? Are other students being too noisy? Will noise-cancelling headphones help limit distractions when studying or finishing homework?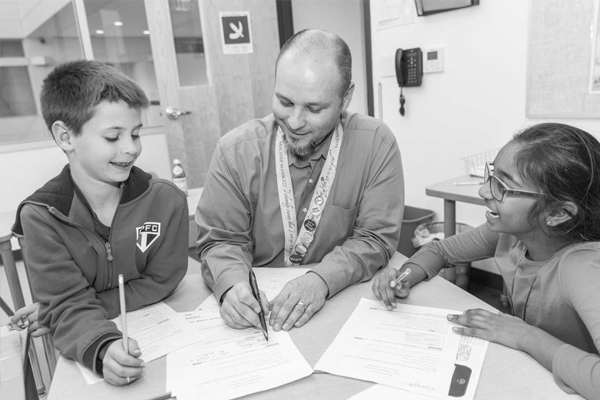 4) Teach students how to be proactive problem solvers
In this generation, we can often be too quick to solve problems for our children. If they fall and bump their knee, we coddle them; if they lose their jacket, we tear up our house to try to find it; if they can't answer a problem on their homework, we may provide it for them. It is critical to allow our children to come up with their own solutions. If your child brings up an issue or a problem at home, simply ask them "So, what are your options on how to solve this?" Or, "Why do you think you got the outcome you got and how can you change things next time?" This puts the heavy thinking and ownership back on the child.
Teaching children to advocate for themselves begins with the parents. Start this process early and often, and reinforce the advantages of solving their own problems, which include confidence, creativity, and mindfulness. This is a skill that will follow your children through their entire lives, through college and beyond.
BASIS Independent McLean utilizes a similar behavior management approach when working with students by providing a process for children to grow through their mistakes and learn from consequences of their own choices. For example, if a student fails a quiz, the teacher may provide suggestions on how to pass the quiz by going to student-teacher office hours or peer tutoring. In some instances the student will seek out a new grade, in other instances they will accept the grade they received; the point here is that they are owning their choice and the results of that choice. While teachers will help provide the means to succeed, it is important the student seeks success on their own.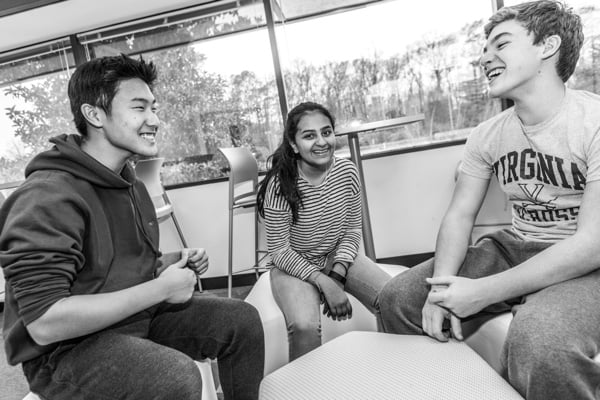 5) Integrate more responsibilities at home
Parents, you can grow your child's important life skills at home as well—kids take pride in victories of all sizes, so help them be excited about being in charge of household responsibilities. With younger kids, you can make it into a game or a checklist that they check off themselves. With older kids and teens, you can rely on them to be role models for their younger siblings or even the younger students at school, and the focus becomes more about citizenship. This sense of citizenship helps them become active contributors within the home, owning their responsibilities without being asked.
And, just like being a part of a family or household, being a part of a school community means that we are all valued members whose contributions and accountability come together to create a unified, innovative, and successful environment for everyone.
When a child learns how to take ownership of their day-to-day activities inside and outside the classroom, they will gain the autonomy needed to truly excel academically, socially, and personally.