A guide to the newest places to eat and drink.
Not even your cocktails are immune to the tapas trend. A new bar located beneath a doughnut shop in Shaw will serve "tapas-style," three-quarter pours in flights when it opens on October 26.
Nocturne comes from the owner of Sugar Shack and has a similar hidden set-up to Captain Gregory's, a cocktail lounge inside the doughnut chain's Alexandria location. The menu, however, is a little different from that of its Virginia counterpart: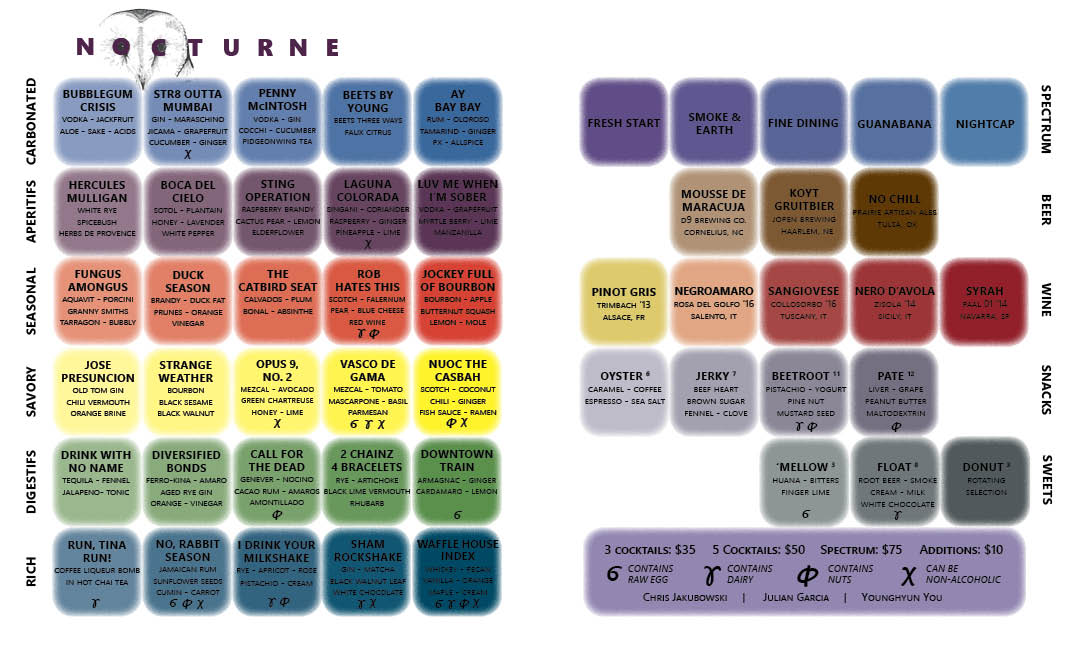 You can choose from 30 cocktails divided among six categories: carbonated, aperitifs, seasonal, savory, digestifs, and rich. The list definitely leans experimental with ingredients like porcini mushrooms, duck fat, black sesame, mascarpone, and fish sauce.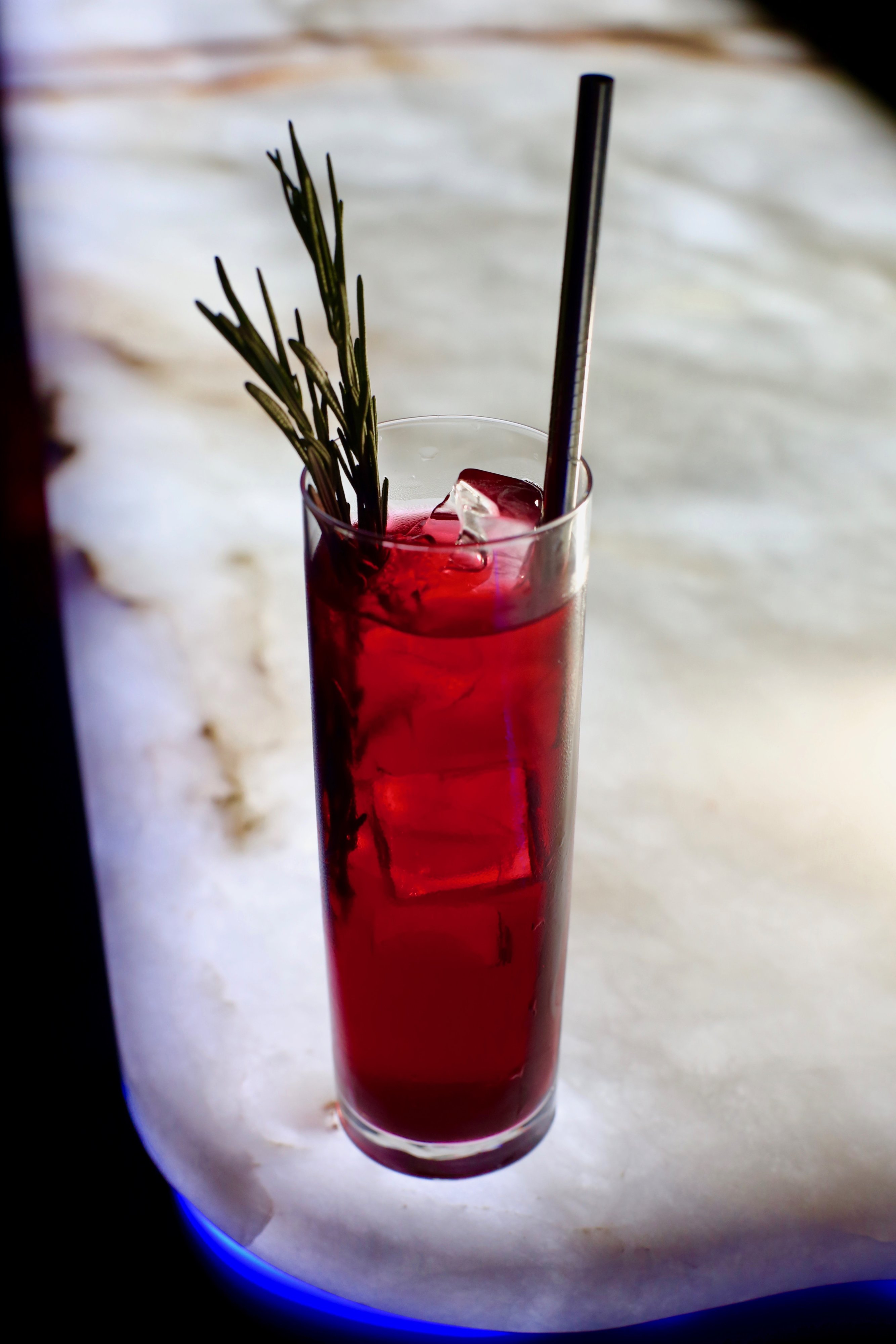 Mix-and-match a trio of drinks for $35, or five for $50, with the option to add extras for an additional $10 each. For $75, bartenders will curate a flight to your tastes with six on- and off-menu cocktails plus four snack pairings. The idea behind the mini drinks is that you can sample a lot of things without getting totally sloshed. The format isn't so different from Columbia Room or Barmini, which also offer cocktail tasting menu options.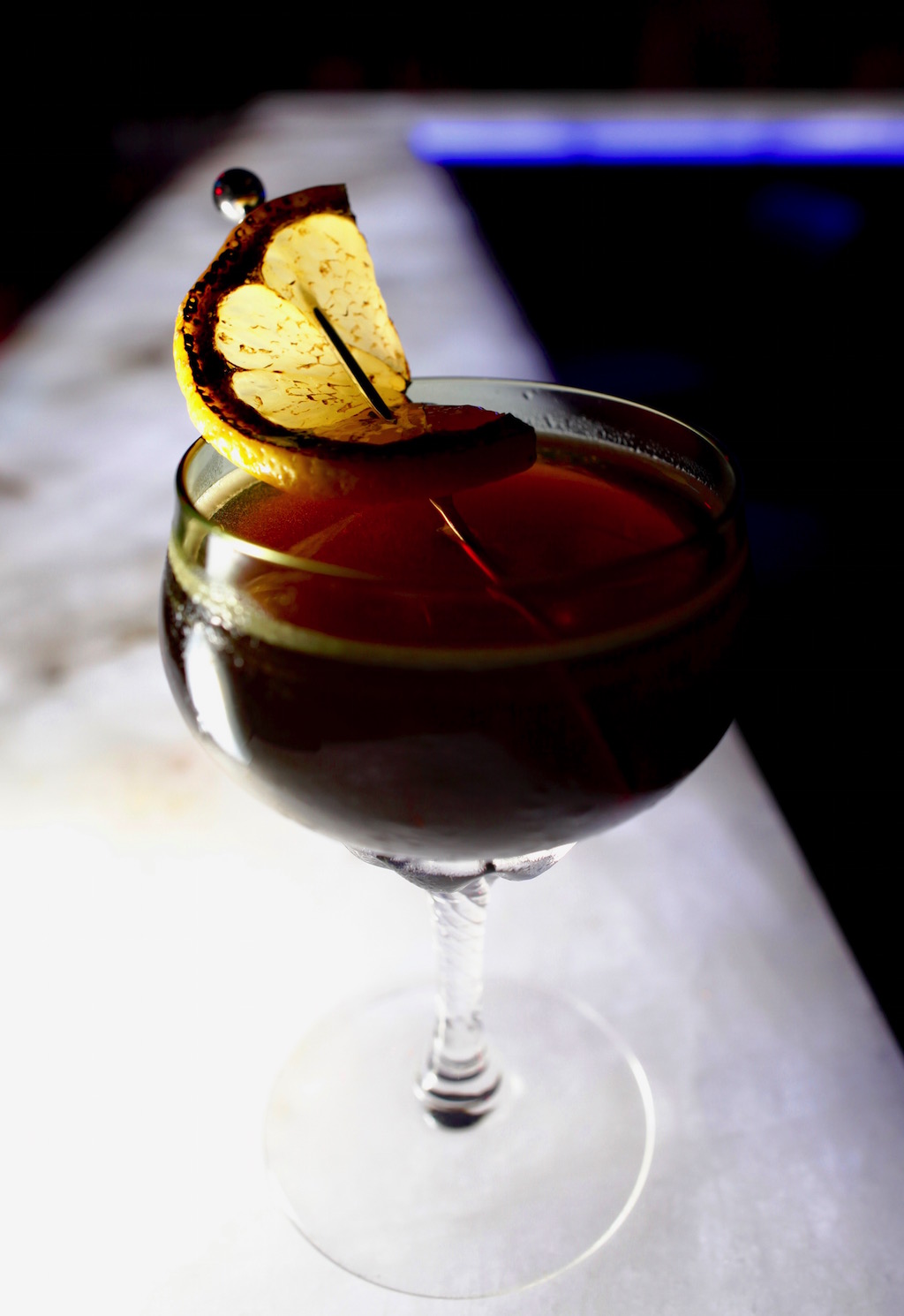 Captain Gregory's executive chef Brandon McDermott will prepare a small menu of oddball snacks like beef heart jerky or oysters with caramel, coffee, and espresso. Naturally, there will be doughnuts, too.
To get to the 17-seat bar, you'll descend an elevator from the doughnut shop. You first enter a French-inspired parlor, then walk through a "garden door" into a room designed to feel like you're stepping into a starry night. The look is inspired by one of the first cocktails ever created for Captain Gregory's: "An Abandoned Apartment in Paris."
Nocturne. 1932 9th St., NW.