For those who didn't live through World War II, the Apollo program, or the Cold War, the National Archives holds some of the best–and indisputably true–records of these important historical events. Movies starring Tom Hanks might be a close second.
Hanks was honored Saturday evening with the Archives' Records of Achievement award, for producing a "powerful illumination of the American story" through his films and television projects, including roles as a World War II-era Army captain in Saving Private Ryan, an indefatigable (and slimy) congressman in Charlie Wilson's War, or a crew member on a failed lunar mission in Apollo 13. Movies and television are how many people in the United States engage with the country's past, and Hanks knows this. "For good or for bad, the movie that we make…is going to be viewed as the record, a document," he told Washingtonian.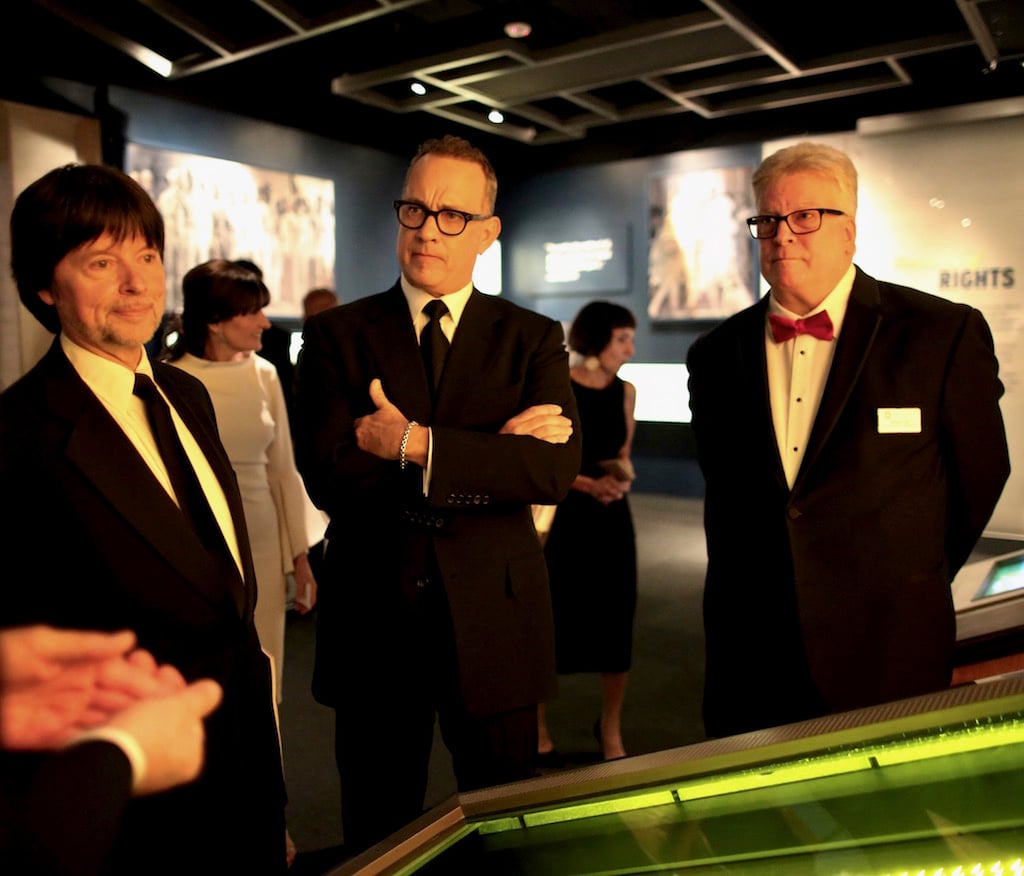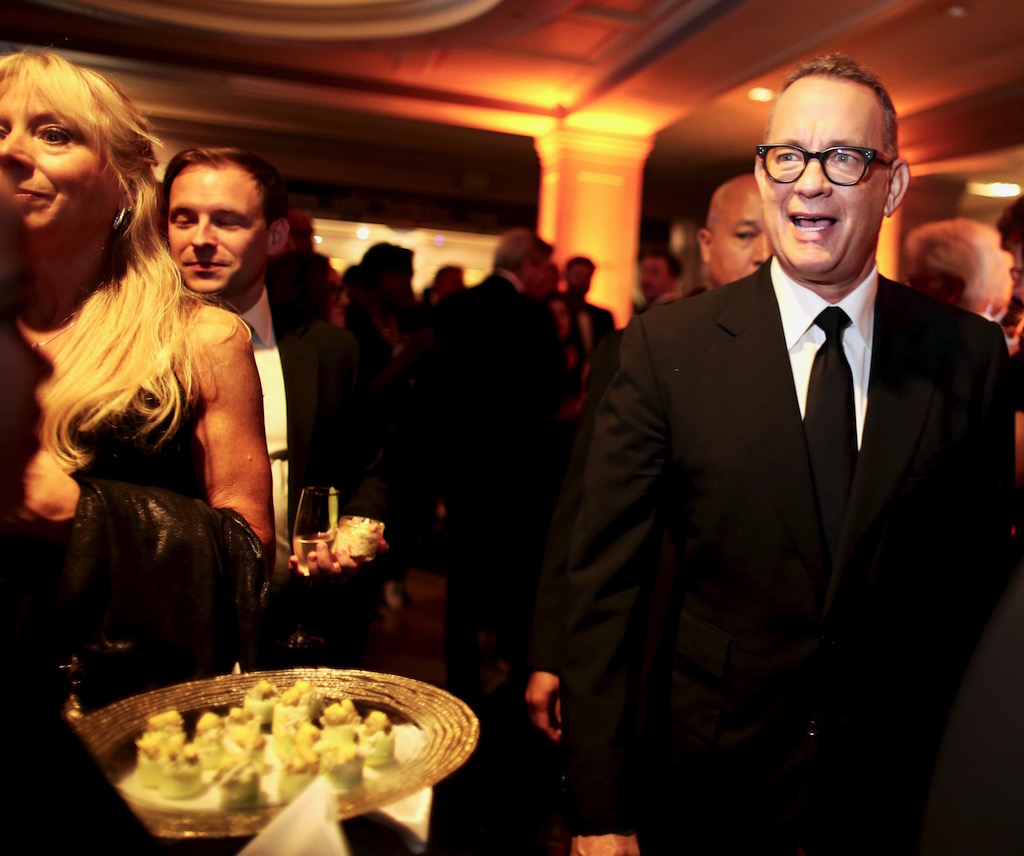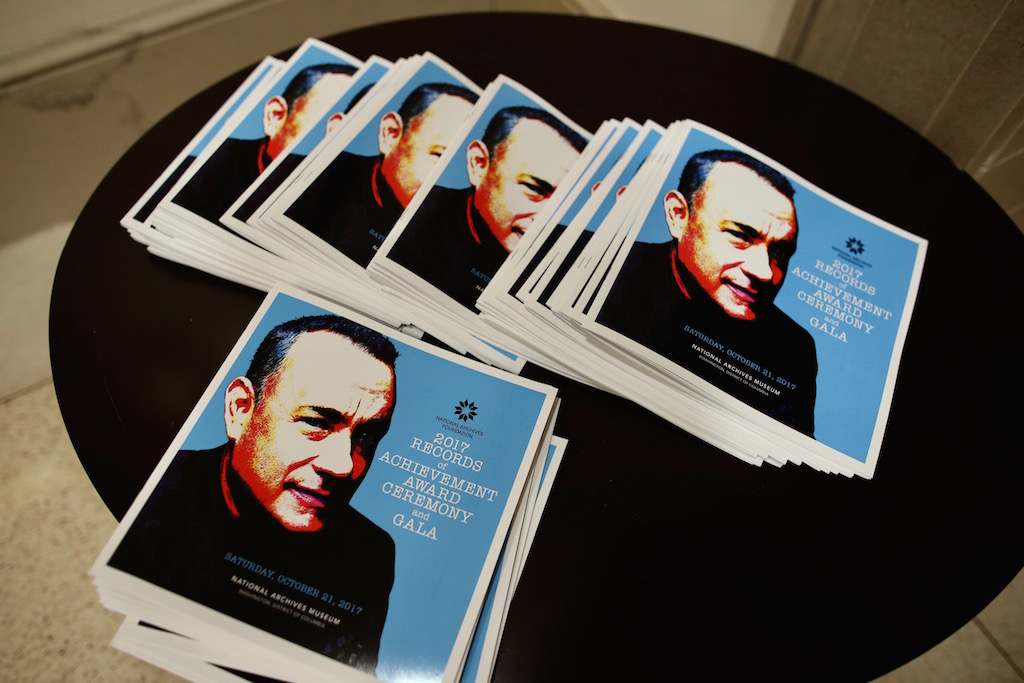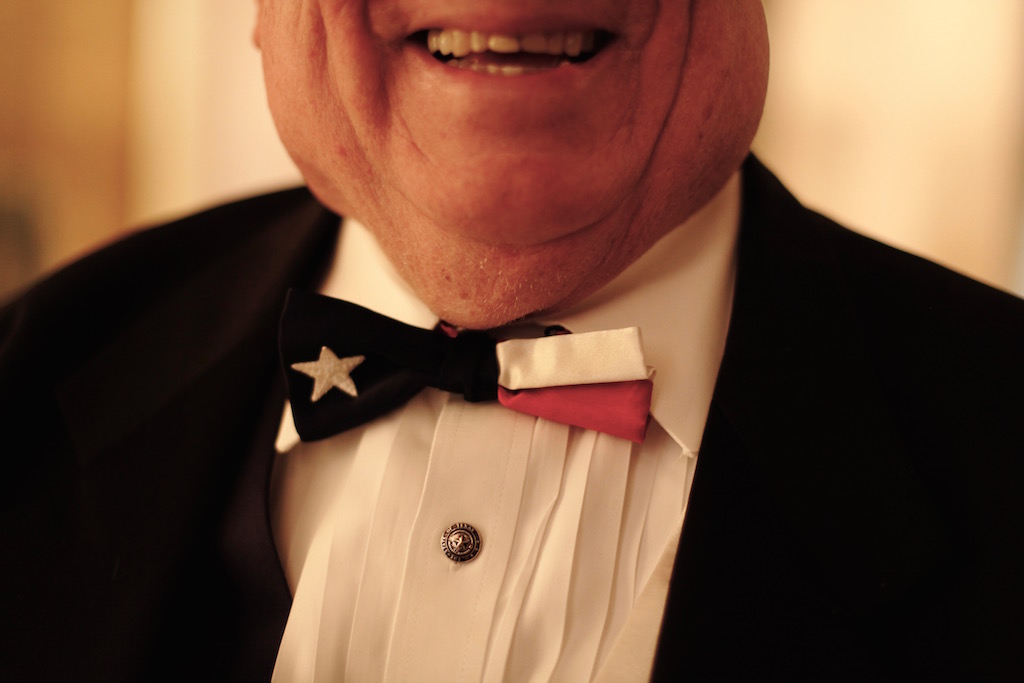 According to those who have worked with him, Hanks is a diligent student of history–in a video shown at the gala, historian David McCullough recalled meeting the actor for the first time, when Hanks came equipped with a fully annotated version of his biography of John Adams. Director Ron Howard spoke about how how Hanks read through original flight transcripts of the Apollo 13 space mission when making the movie about it.
"You must constantly cherry-pick the accurate, truthful details and behavior, and procedure, because…people are going to look at that and say, 'that really happened,'" Hanks said. "And the more that you get that right, the better service you do to both the story you're telling and the audience."
This year's Records of Achievement Award gala came at a moment when many Americans are reckoning with the uglier side of history. When asked about recent debate over the removal of Confederate statues and other historical monuments, Hanks said, "That brand of destruction is crazy unfortunate." And during a conversation with documentarian Ken Burns, Hanks warned against the oversimplification of "antagonist-protagonist" storytelling. "There is no definitive bad guy," he continued.
As for audience members who were concerned about the current state of the country, Hanks offered one piece of advice: "If you're concerned about today, read history and figure out what to do."