Earlier today, we reported that Ghostbusters star and acclaimed funnyman Bill Murray has been gallivanting around DC ever since he arrived here Sunday to pass off the Mark Twain Prize for American Humor to David Letterman.
Turns out, he's still here and still gallivanting. Well, at least we know he's made it as far as the Dirksen Senate Office Building for an event called "Restaurant High" catered in part by sandwich shop Taylor Gourmet. (This follows Wednesday's discussion on restaurant-business trends, for which Casey Patten, Taylor's owner, was one of the panelists.)
Murray got to chatting with the guys from Taylor, who enthusiastically handed him an apron, and invited him to the company's upcoming shop opening in Chicago—where they promise he'll get to make sandwiches on the line (if he actually shows up). According to their publicist, they're totally "freaking out."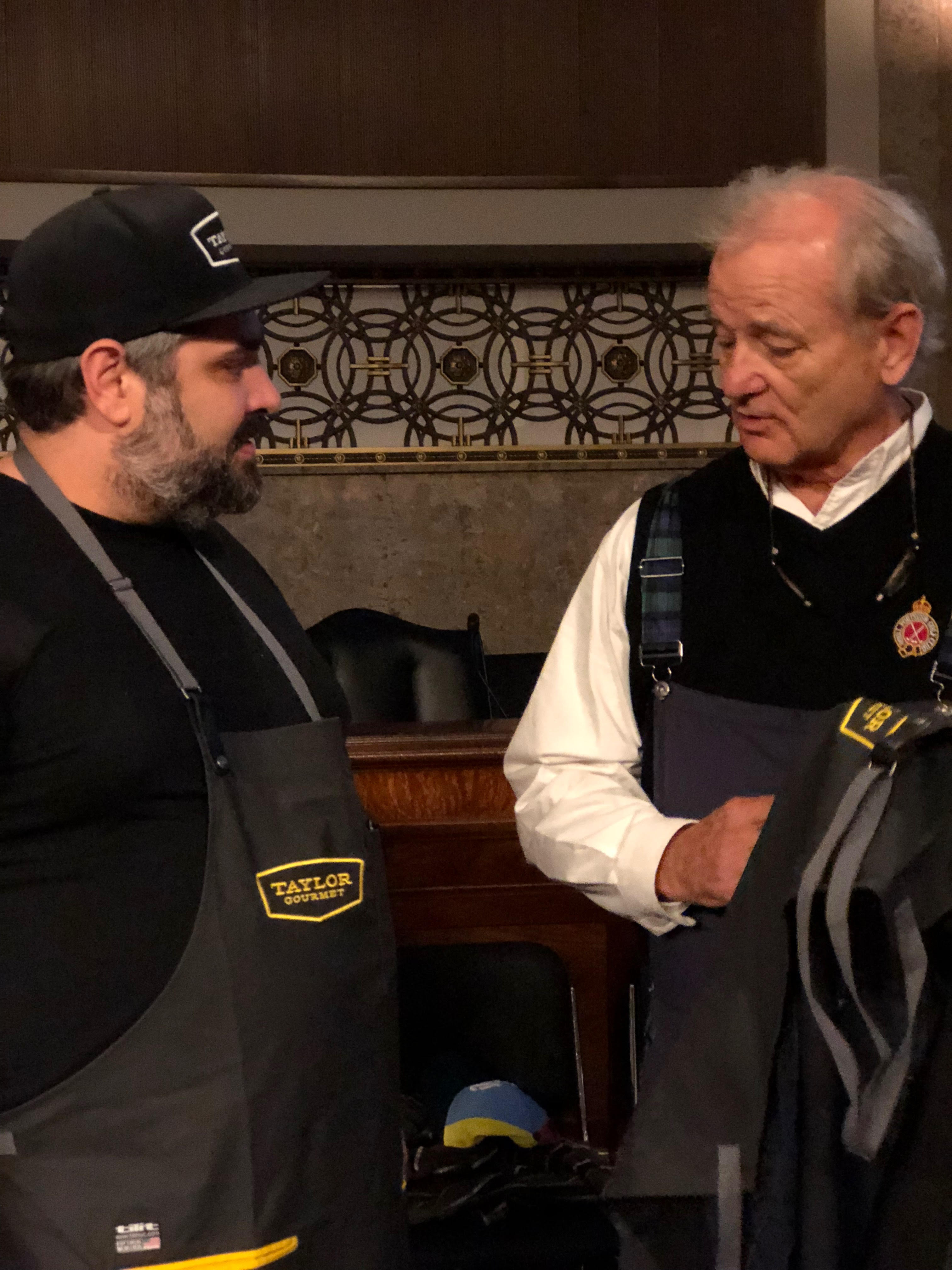 Oh yeah, and he's currently dressed in the particularly intriguing get-up of tartan overalls. For what purpose? We're just as in the dark as you are.
Confirmed. Yes. He is.

— Taylor Gourmet (@TaylorGourmet) October 26, 2017
This post will be updated should we receive any additional information on Murray's DC whereabouts.