You won't find any jack-o'-lanterns with only two eyes, a nose, and a toothy grin in Noel Dickover's yard. Over the last three decades, the 50-year-old pumpkin carving master has transformed the spherical squash into Star Wars' R2-D2 and the Borg from Star Trek, used them as canvases to create sprawling scenes from Where The Wild Things Are and Lord of the Rings, and rendered some of children's most beloved characters from Mickey Mouse and minions to Frozen's Elsa and Pinocchio.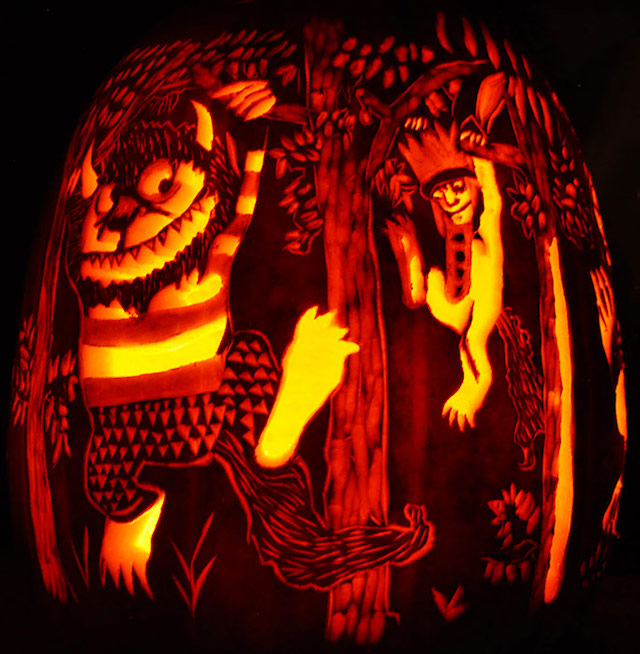 Every Halloween, he displays his work in the yard of his home in Centreville, Virginia and posts pictures online for those who can't make the trip, though visitors have traveled from as far away as Delaware.
It takes Dickover every extra minute he can find in the month of October to carve the pumpkins for his one-night-only art show. He does his work at the kitchen table using woodworking gear from wedges and chisels to small saws and poking tools. Sometimes his wife, Nam, daughter, Sarah, and son, Justin, as well as their extended family and friends sit with him to do their own carvings.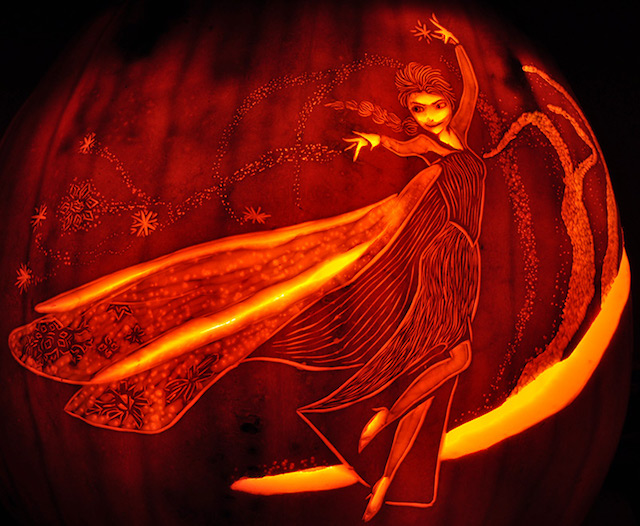 Each pumpkin takes between three to 15 hours to create. This year, he'll be working on approximately 30 of them, including a few that are in 80-100 pound range. His biggest project will be a scene from Game of Thrones featuring the zombie ice dragon, along with smaller pumpkins featuring characters from Guardians of the Galaxy, Sleeping Beauty, and Star Wars.
Finding the right pumpkin for the right project can be difficult work. "If I'm going to carve the Death Star, I want something that's very rounded," he says. "If I'm going to carve a Star Wars battle scene, I want a nice, flat, widescreen look."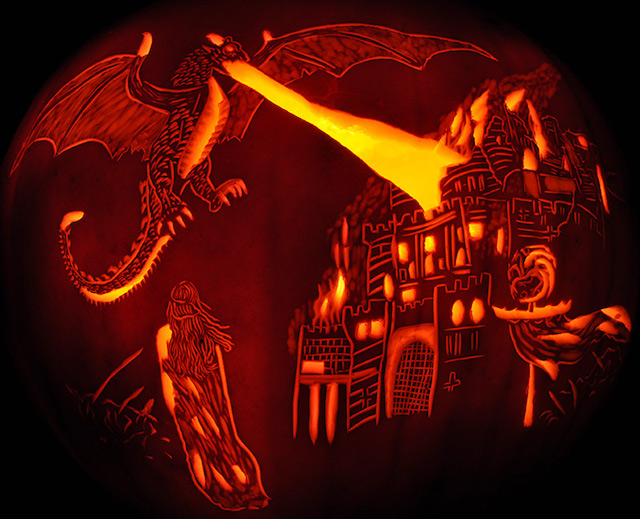 His passion for carving began nearly three decades ago. At first he worked from stencils he sourced from books or downloaded off the web. By 2003, he was creating his own patterns. Five years later, he stopped needing patterns altogether and began playing with textures to give his carvings a three-dimensional sensibility and create shading. "It went from a craft to an art form for me," says Dickover, who has no formal art training, except for a lone class he took on clay sculpture.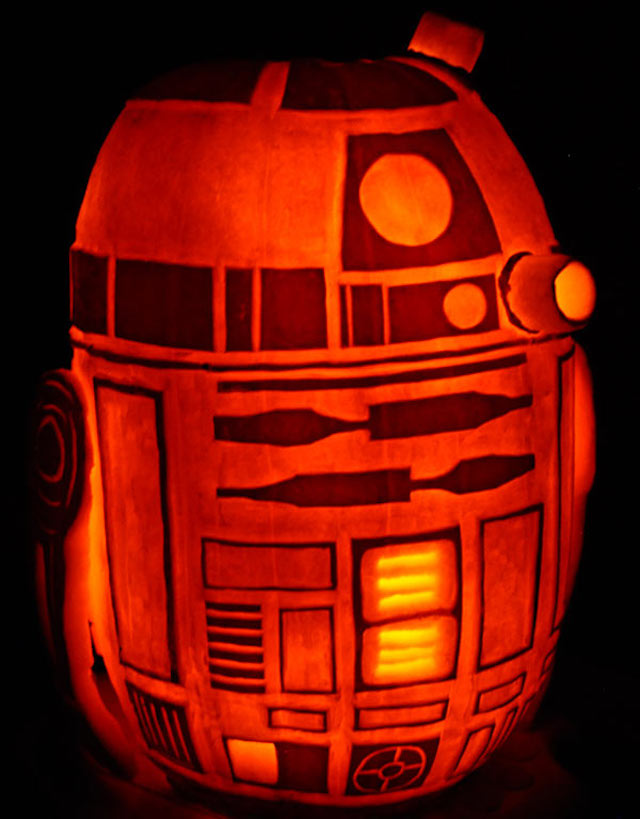 The pumpkins are on display at Dickover's home, 14223 Hartwood Ct., Centreville, on Halloween (Tuesday, October 31) from 7-9:30 PM.