A guide to the newest places to eat and drink.
Sushi omakase dinners often end with hand rolls, or temaki—the best for last. At Hando Medo, opening on 14th Street sometime this week, you can make a full meal of just that. [UPDATE: The opening is now set for Nov. 6.]
Hando Medo, meaning "handmade," comes from Jin K. Oh, a sushi chef for 20 years who also owns Sushi Jin Next Door in Silver Spring and Woodbridge. Oh wanted to do something a little different for his first DC venture. If you're not familiar with hand rolls, think of a shorter, unsliced version of your standard sushi roll. You eat it with your hands.
Patrons can choose combos of three to six hand rolls ($13 to $24) stuffed with seafood such as salmon, bluefin tuna, blue crab, eel, shrimp katsu, or lobster. (Several vegan options, including shiitake and radish, are also available.) To keep things fresh, the chefs prepare each roll one-by-one, rather than sending them all out at once.
"Nobody wants to sit down for a very long time and wait for their sushi for 30 minutes," says general manager Kevin Choe. "It's something quick—three seconds, bam, enjoy, relax for a bit, and then maybe another one when you're ready."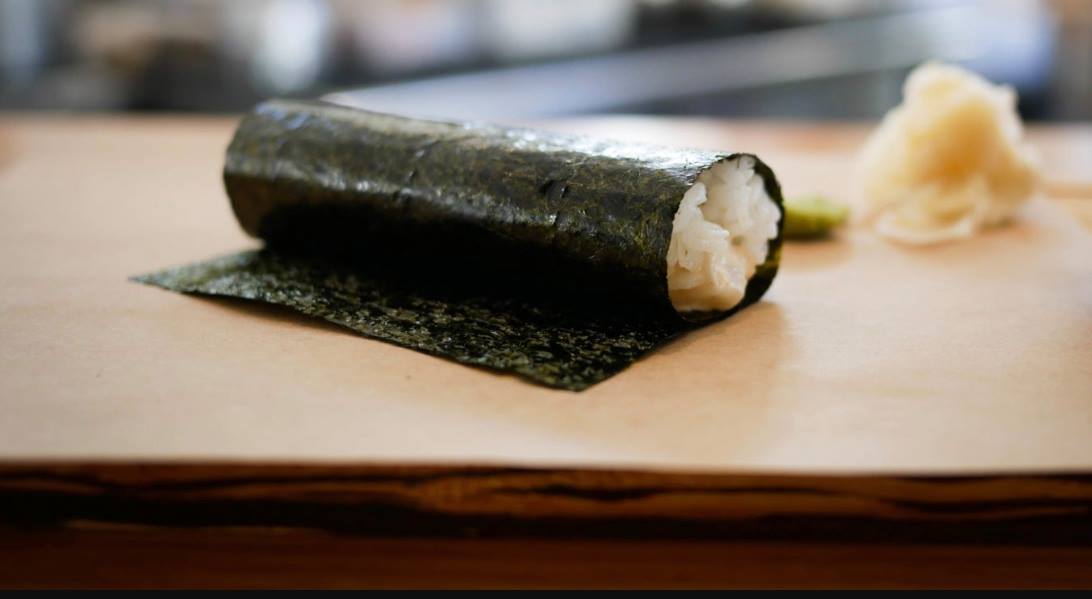 Hando Medo prides itself on its rice and seaweed as much as the fish. The restaurant uses koshihikari rice—"one of the most premium type of rices, known for its milky aftertaste," Choe says. "It has to be cooked the right way. If you have anybody just cook it, it's not going to be any different from any other rice." The restaurant has 20 rice makers, because the chef believes the rice is better in smaller batches.
Hand Medo uses a premium seaweed known for its crunchy texture. "It's a little more expensive than any other seaweed that we've ever bought," Choe says. The restaurant also makes its own soy sauce.
Sashimi appetizers and cucumber or avocado salads will be available, too. For drinks, there's yuzu lemonade, green tea, Japanese beers, sake, and a seasonally changing cup sake cocktail.
The space, a former Popeyes, is divided into three U-shaped bars with 25 seats each. Only one will be open for the first couple weeks as they work out the kinks. While you can't get standard, sliced-up sushi rolls if you're dining in, you can get them to-go. Bento boxes, which include shrimp or vegetarian shumai dumplings, are also exclusive to the carryout menu. In fact, Hando Medo discourages people from ordering its hand rolls to go. As Choe explains, they just don't travel well, and the seaweed starts to wilt.
Whether you're eating in or out, you'll pay at a kiosk at the front of the restaurant. As in Japan, there will be no tipping, but a 16 percent service charge will be added to every check.
More is still to come: In the next six months or so, one of the bars may turn into more of a traditional omakase bar serving nigiri sushi. Choe says the price will likely start at $200—quite a jump from the affordable hand rolls. Of course, hand rolls will be available at the end.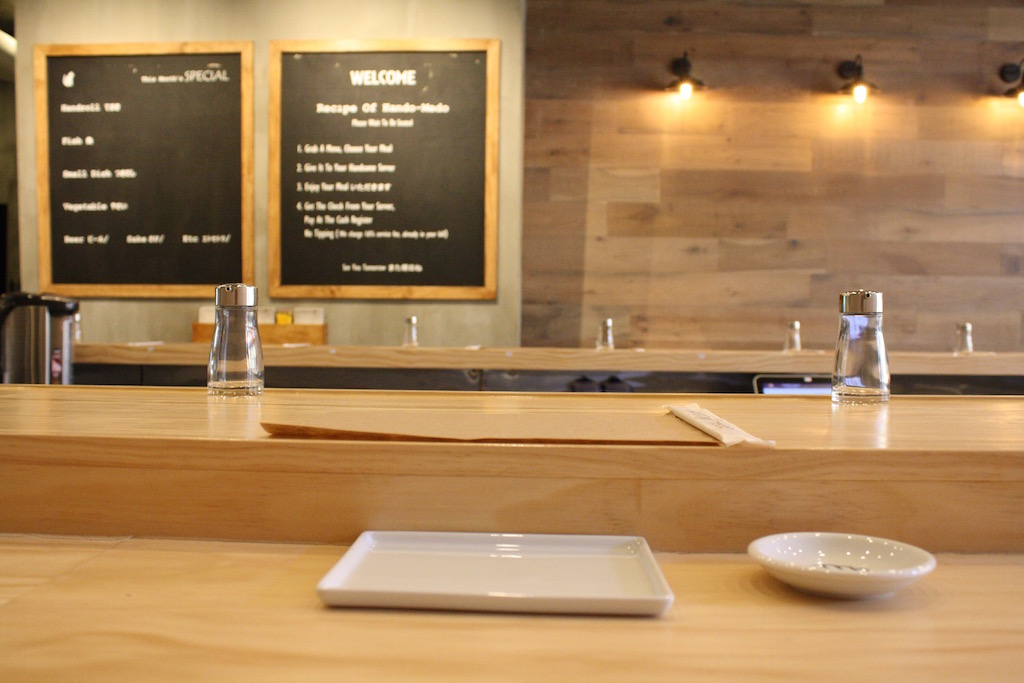 Hando Medo. 1315 14th St., NW. Open Monday through Thursday from 11:30 AM to 2:30 PM and 5 PM to 10 PM, Friday from 11:30 AM to 11 PM, and Saturday and Sunday from 11 AM to 10 PM.