Every time yet another steakhouse opens in downtown DC, we hear the same spiel: We're not just another steakhouse. Our service really sets us apart from the competition. We use top-quality prime beef. Oh, and check out this raw bar! 
Rare Steak and Seafood, opening November 6, is no different. But when we recently toured the two-story, 300-seat space, one phrase commonly touted by others blocks from the White House was missing: "power restaurant."
"I'm sure there there will be power people in here—that's DC. But I don't think of it as 'this is the next powerhouse,'" says Director of Operations Justin Abad. "I think that's kind of arrogant."
Maybe it's those gosh darn Midwestern roots. Rare Steak hails from Wisconsin, where it has two other locations. "Honestly, Washington is a lot like Madison, our home base. We're right on the Capitol Square," says founder and CEO Jack Sosnowski. So yes, he's used to catering to government employees and lobbyists, but he emphasizes, "we're Midwest friendly."
Whatever you want to call it, the new flagship Rare Steak certainly has the trappings of a K Street dining room. For starters, it's located in the headquarters for the Laborers' International Union of North America, and artifacts and photos from the organization (its landlord) are integrated into the decor. The restaurant team says it's more about honoring the history than the politics. Plus, LIUNA did supply some cool stuff, including solid brass doors once used for its conference rooms. It took seven people to carry each 300-pound door into position for Rare Steak's private dining rooms.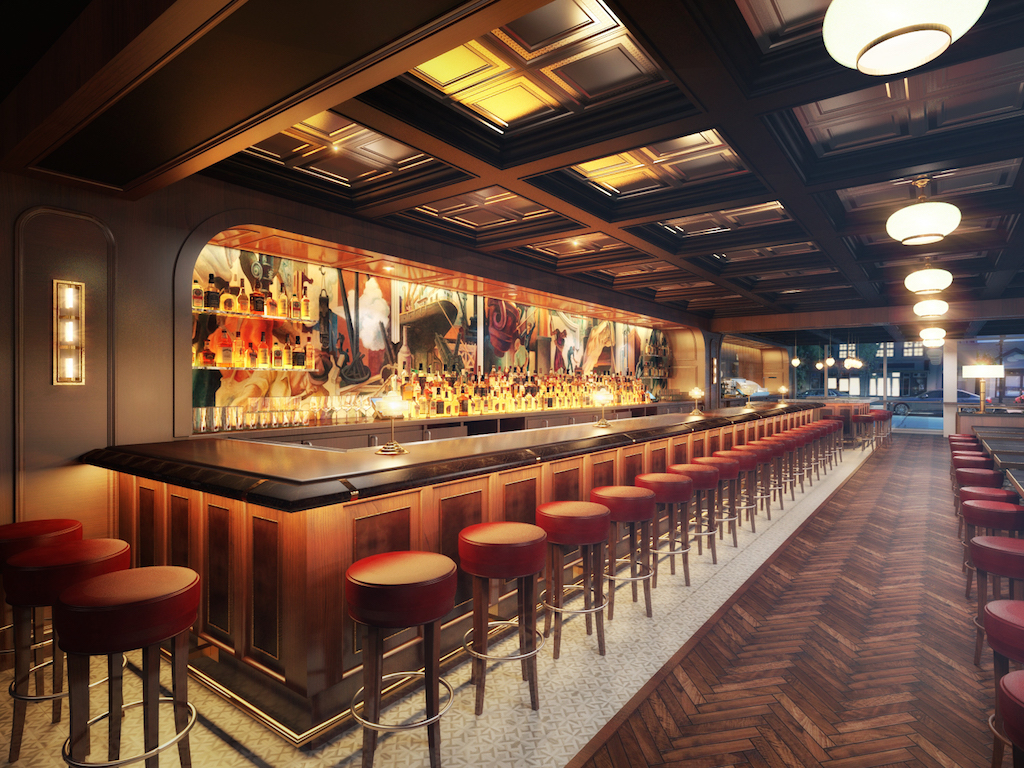 The restaurant is really more like two restaurants. On the ground floor, you'll find the more casual Tavern at Rare with a large bar highlighting classic cocktails. The menu offers a fried bologna "muffaletta" sandwich and spaghetti with meatballs, while a raw bar supplies local oysters and seafood platters. Another highlight: seafood "steam pots" simmering on induction burners next to the raw bar. Going forward, the restaurant hopes to offer a grab-and-go breakfast bar in the mornings.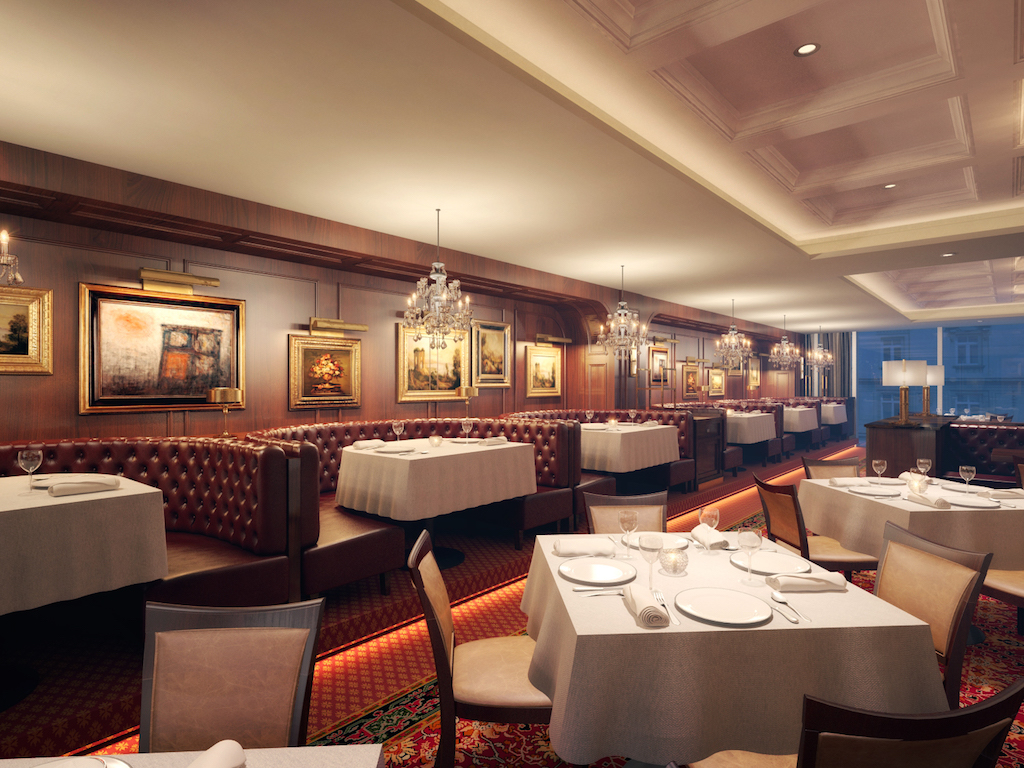 White tablecloths, chandeliers, and a baby grand piano set a swankier tone in the steakhouse upstairs. (Live music will start in January.) Chef Marc Hennessy is no stranger to this world: he previously helmed the kitchens at nearby BLT Steak and the Trump hotel's BLT Prime. The beef, which comes from farms in Wisconsin and Pennsylvania (in addition to Japanese wagyu), is butchered and dry-aged in-house. The steaks are then seared in a custom-built 1,800 degree infrared broiler. Among the restaurant's signatures is Jack's Dry-Aged Kansas City Strip. "I put my name in front of it because that's my go-to steak," Sosnowski says. The menu also features old-school touches like table-side Caesar salads and bananas foster.
A wine selection of 500 bottles leans toward American new world styles and "classic names," but Abad says you'll also find off-the-beaten-path and value options. A smaller bar upstairs serves Suntory whisky highballs on draft.
The restaurant will also cater a private event space and roof deck on the 9th floor of LIUNA's office building. It's got a great view of the White House and downtown—with all its other steakhouses. Not that Sosnowski is worried about that.
"They all still do so well," he says. "I always say the great American steakhouse is what we do well in the United States, and I don't think in any large market there will be enough."
Rare Steak and Seafood. 1595 I St., NW.