A guide to the newest places to eat and drink.
Chef Adam Stein is an H Street hospitality veteran, having opened the Queen Vic and the Big Board and been a regular at Boundary Road. When the latter seasonal American restaurant closed this summer, owner Karlos Leopold (Nido, Mola) asked Stein to create a new concept for the space. His idea, now come to life: Bar Elena, a neighborhood-oriented spot with daily happy hours, arcade games, kids' menus, and a few splurges like raw bar platters and lobster pasta.
"We're really trying to carve out multiple niches over here," says Stein. "Not everyone can be Rose's Luxury. I feel like it's super important to offer several different kind of things for people."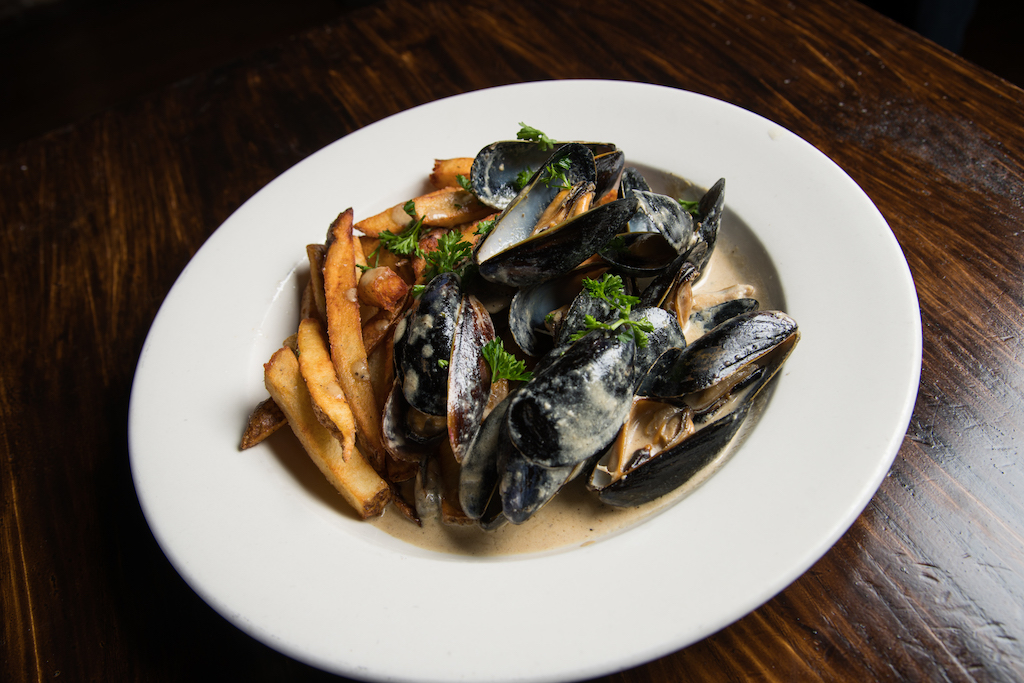 Bar Elena still looks a bit like its predecessor—all that exposed brick hasn't gone anywhere—but the team created a larger bar area, plus space in back for two skeeball machines, pinball, arcade games, and tabletop Pac Man. Two televisions were added above the bar, and there's a large projection screen for showing major games or events. Stein says the concept is like a miniature version of the Eleanor, a bar/restaurant/bowling alley he's opening next year in Ivy City.
Even more diverse than the games is Stein's menu. The raw bar—a first for the neighborhood—offers fresh-shucked oysters and clams, head-on shrimp cocktail, and chilled lobster. Many appetizers are hybrid snacks, like elote-style hushpuppies showered with chilies, crema, cilantro, and queso fresco, or "clam chowder poutine," where fries and curds are smothered in chowder-gravy. Patrons will find both seafood and snacks discounted during daily happy hours, which run early (4 to 7 PM) and late (11 PM to close). Drink specials include $5 wines, beers, and cocktails.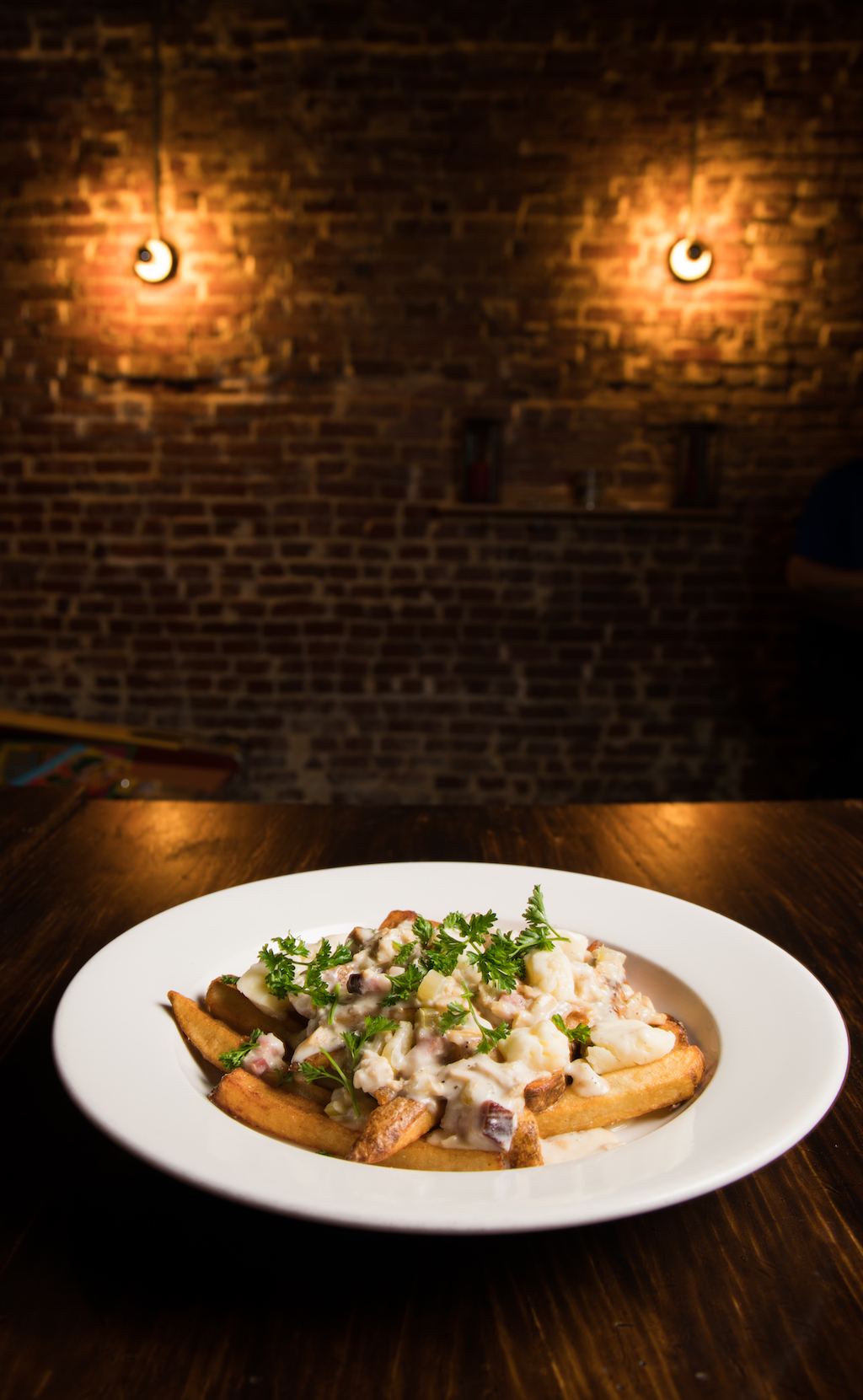 Games are intended for the young and young at heart alike. Stein says he'll launch a children's menu in the coming weeks and that kids are welcome to play while their parents eat; he expects an older crowd later in the evening. There's a nod to his own childhood on the menu: a pasta sandwich. 
"Both of my parents worked long hours, so we ate spaghetti a lot as kid," says Stein. "I remember splitting rolls, jamming a pat of butter in there, and stuffing it with spaghetti." 
Toddler tributes aside, Stein also offers a few chef-y entrees like shellfish stew or that same spaghetti dressed up with lobster and brown butter. Still don't expect the dishes to get too precious.
"The mantra is, 'We make it in-house if it's better than what we can get.' But I always tell the staff: no one wants the chef's version of ketchup. We have Duke's mayo and Heinz."
Bar Elena. 414 H St., NE; 202-450-3265. Open Tuesday through Thursday and Sunday, 4 PM to 2 AM; Friday and Saturday, 4 PM to 3 AM. Weekend brunch starting soon (11 AM). Closed Mondays.