The Inn at Little Washington spares no luxury for guests, who shell out $218 a person to dine at its Michelin-starred restaurant and as much as $3,325 to stay the night in a private house. But as fabulous as it is to be a human at the posh Rappahannock County getaway, it's even more so to be a dalmatian.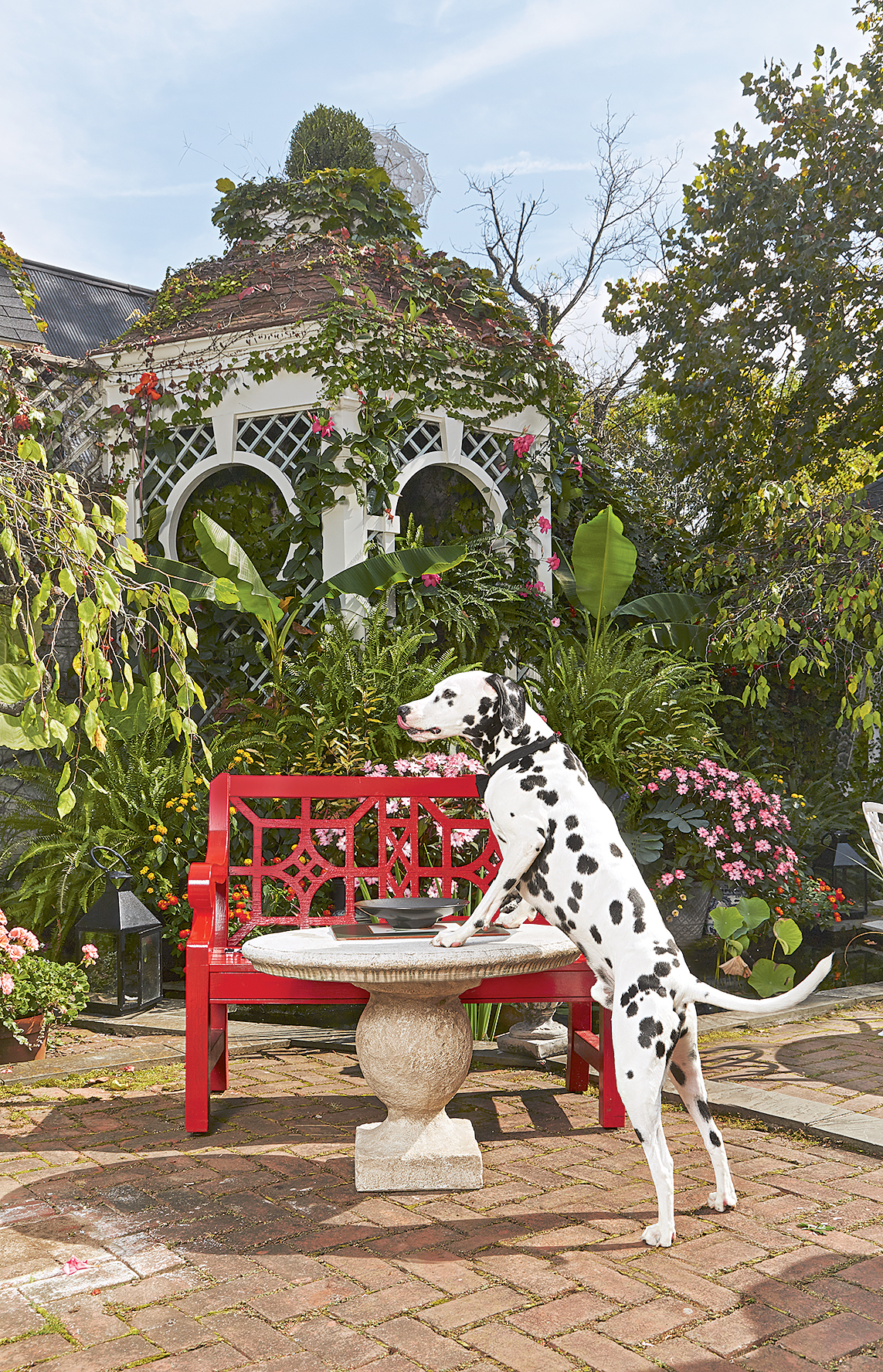 The breed has been part of life at the inn since the staff gave chef/proprietor Patrick O'Connell his first dalmatian, Desoto, more than 30 years ago. O'Connell quickly became obsessed: His cooks wear custom-made black-and-white-spotted pants, overnight guests get bone-shaped cookies with turn-down service, and a portrait of O'Connell and his dogs hangs in the kitchen.
But after the most recent generation of inn dalmatians died a decade ago, and their elderly handler soon after, O'Connell couldn't bring himself to continue the canine tradition: "They were irreplaceable."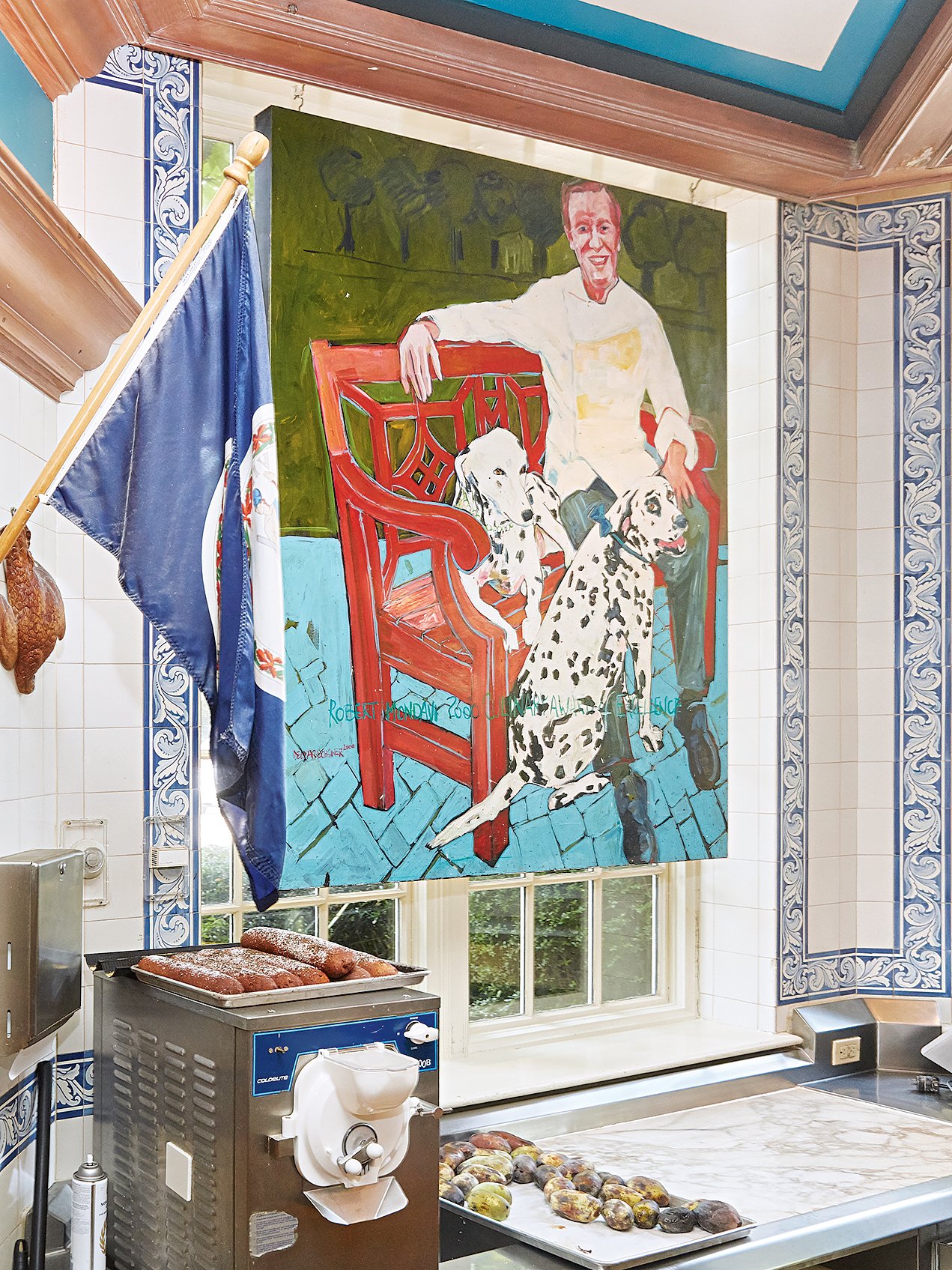 Only after much pleading from the staff—and a tip about a three-year-old dalmatian up for adoption in nearby Luray—did O'Connell reconsider. He met the dog earlier this year, and the connection was immediate. "It was as if we already knew each other in a past life," he says.
Though O'Connell named the runt-size pup Luray "so he'll never forget his humble origins," the animal's routine now includes bubble baths in the chef's old-fashioned soaking tub and, of course, gourmet meals. Here's how the pampered dalmatian spends his days.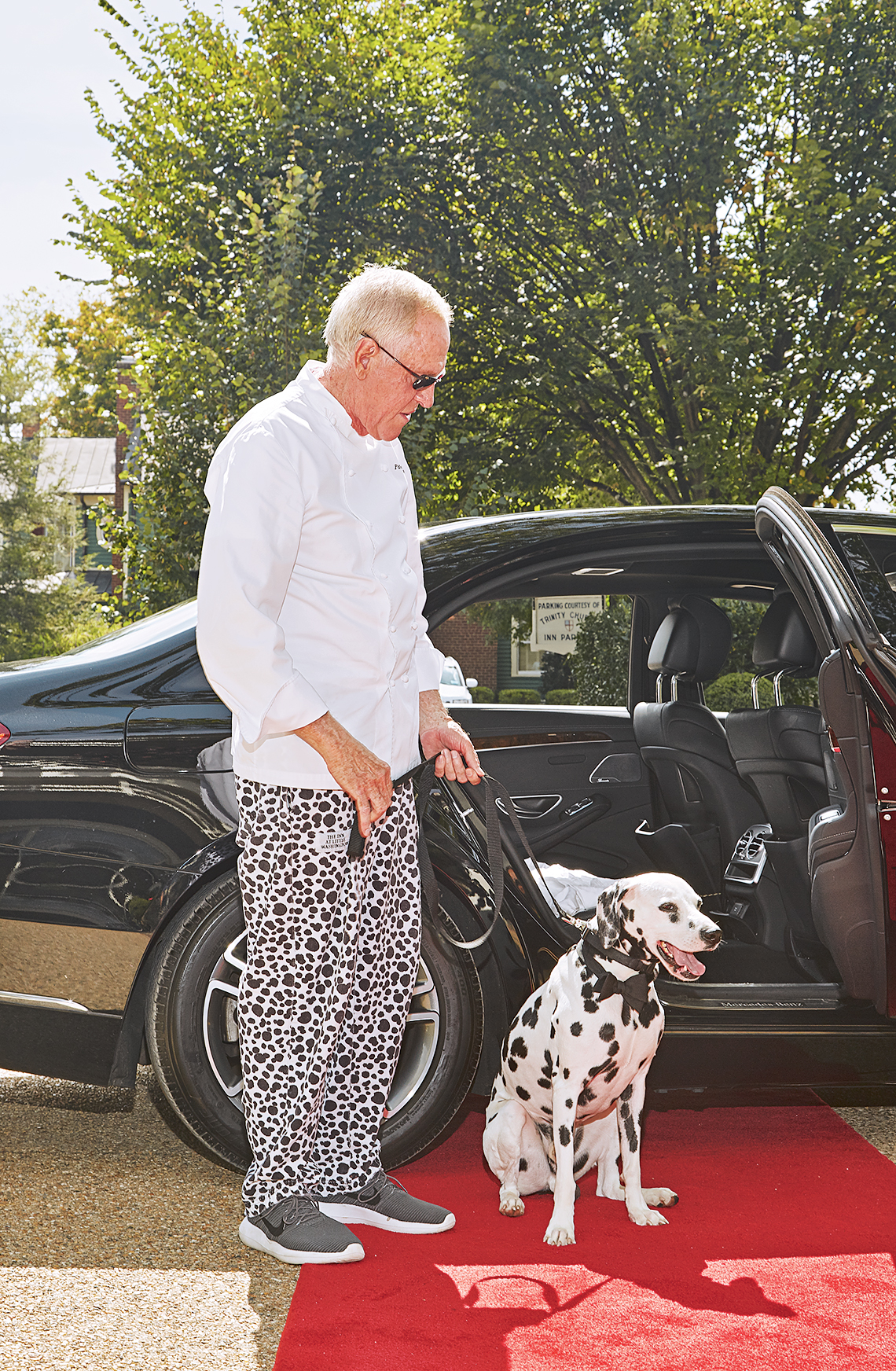 6:45 am. Luray wakes with the inn's chickens (and sheep, llamas, and black-and-white "dalmatian goats") for a run in the fields. "He's very demanding," says O'Connell, who lives in a stately house on the 24-acre property. "If I don't wake up, he's learned to run to the window and draw back the drapes."
7:30 am. Back to sleep—O'Connell in bed, Luray in a tufted antique chair alongside.
9 am. Wake-up part two. O'Connell showers, as does Luray when he's between bubble baths. "He's not afraid since he sees me do it every morning, so he'll hop in once a week."
9:30 am. Staff deliver oatmeal, blueberries, and a fresh croissant. Blue, the "farmer in residence's" white mutt, joins them for his morning treat: part of the croissant. Luray, by contrast, gets a healthy breakfast of local hormone-free chicken, vegetables, and rice.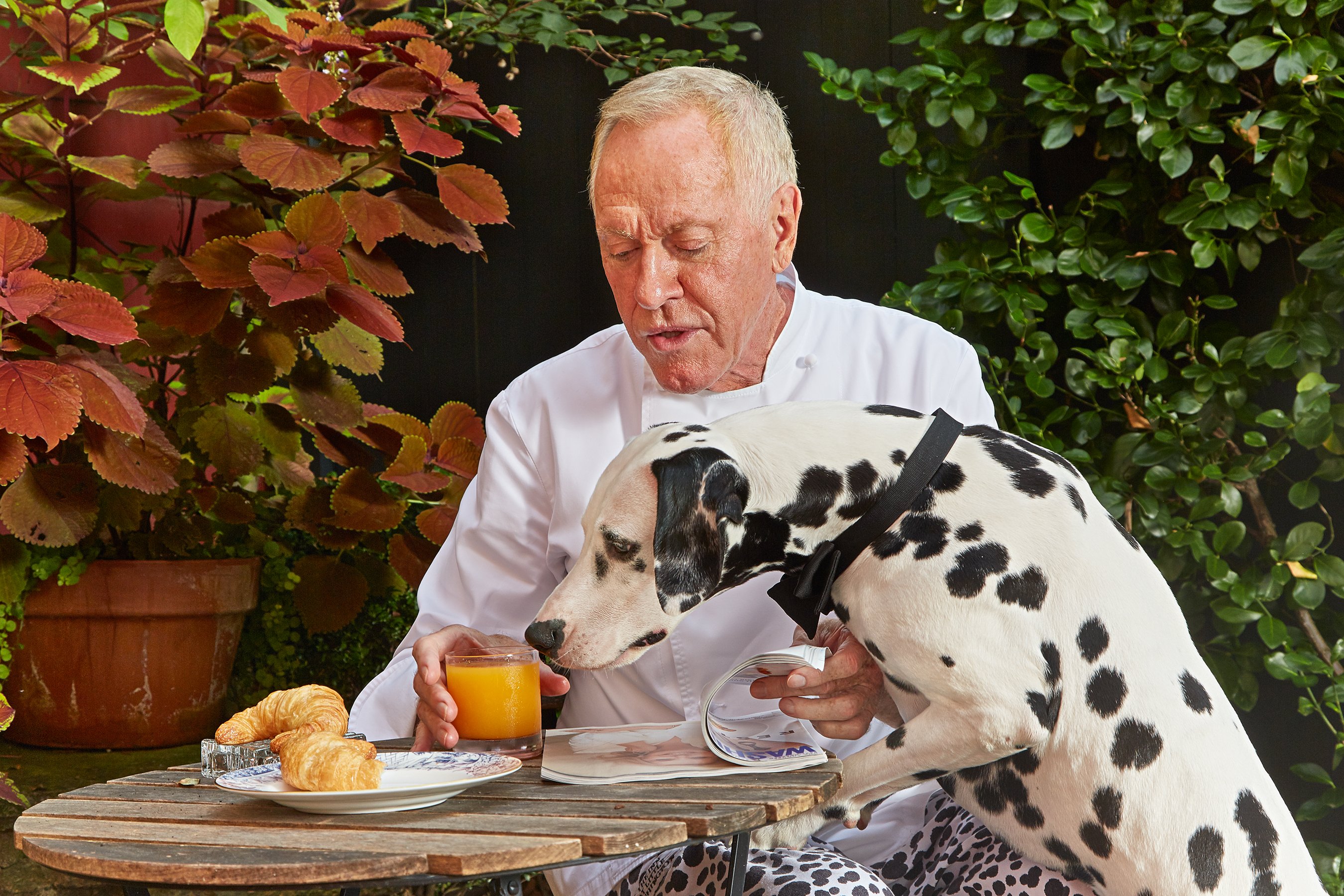 11 am. Luray loves to hang his head out the window of O'Connell's black Mercedes, so they often go for a joy ride before work. The inn valet lets Luray out of the back seat when they arrive.
1:15 pm. O'Connell and Luray have lunch together. A junior cook prepares Luray's meal, often using scraps from the $218 tasting menus, such as Kobe beef trim. The valet then takes Luray home for a walk and rest.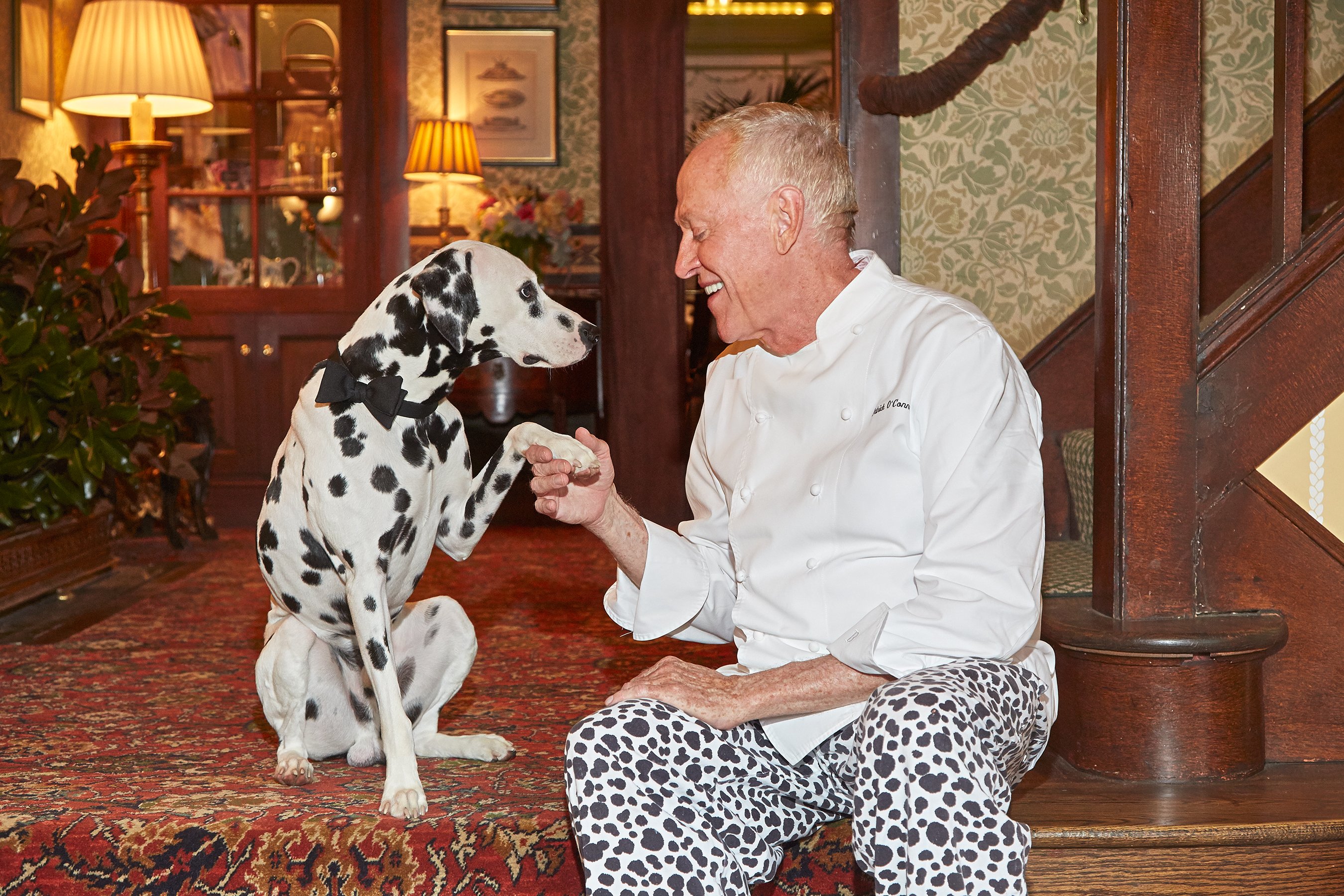 3 pm. Luray arrives back at the inn to greet guests checking in (though not fellow dogs—ironically, the hotel is not pet-friendly). "He's an icebreaker," says O'Connell. "He's passive enough and a little bit shy, so the guest has to make the first move. Then he warms up and is very loving." The inn, equipped with a helicopter landing pad, is known to attract celebrities. O'Connell says his dalmatians have been a hit with many of them. "The inclination with dogs is to get on their level. It's very funny seeing someone like Diane Sawyer on the floor!"
5 pm. Dinner service begins. Luray isn't allowed in the restaurant, so he lounges by the fire in the lobby or on a luxe dog bed in O'Connell's office. "I'll come out and see him once or twice."
12 am. O'Connell finishes for the evening. He and Luray have a late dinner at home, then go outside for the dog's nightly "wild romp in the moonlight."
1 am. Bedtime.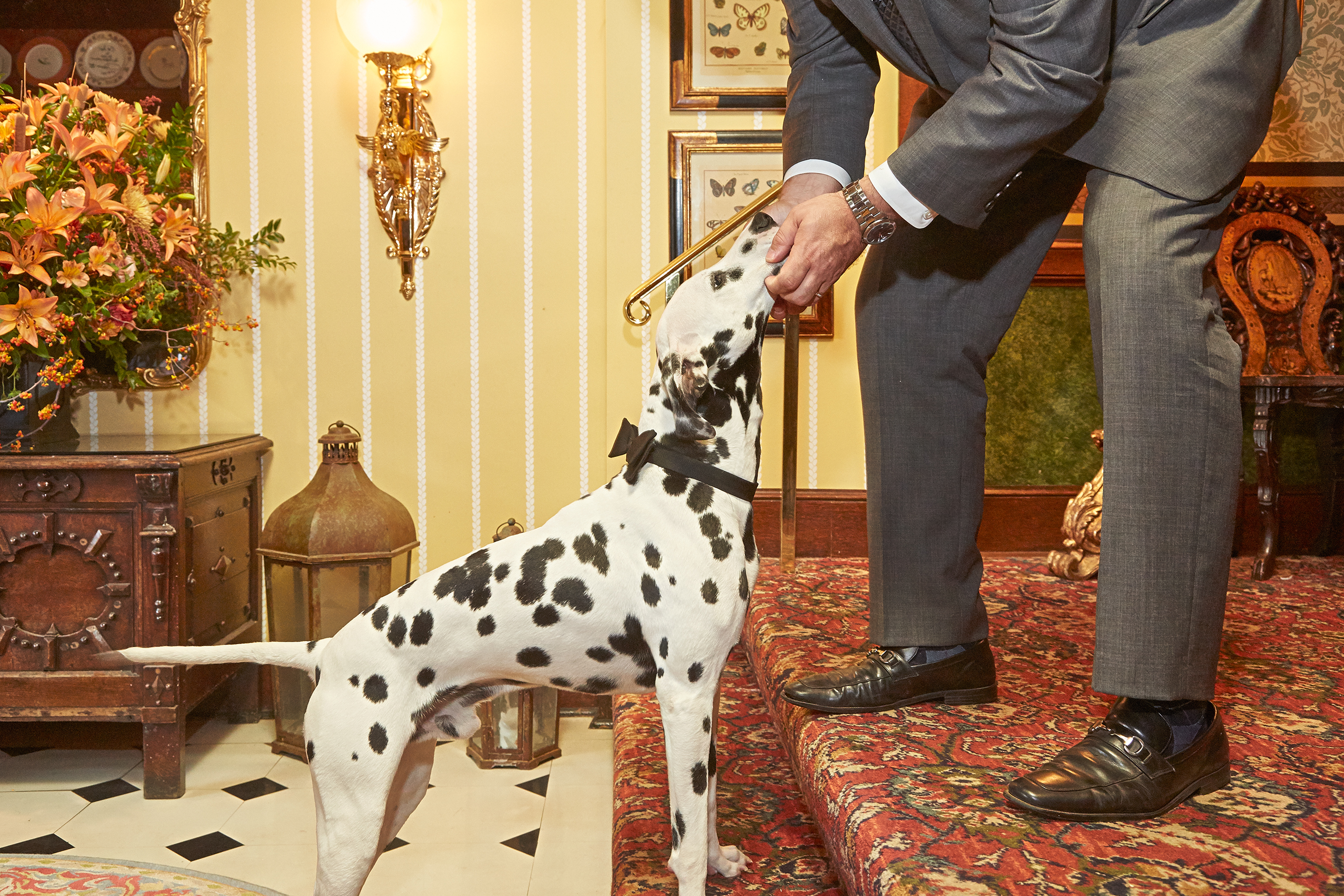 This article appears in the November 2017 issue of Washingtonian.