A guide to the newest places to eat and drink.
No need to worry about mispronouncing "Maydan." The restaurant from the Compass Rose team, whose name refers to a town square, might be called "MAY-dahn" or "MY-dahn," depending on where you're from. Co-owner Rose Previte first learned the word while living in Russia, but soon discovered variations are used throughout Eastern Europe, the Caucasus, the Middle East, and even India.
The menu at Maydan, which spans from Tangier to Tehran and Batumi to Beirut, is just the same. Call it Turkish or Georgian or Lebanese, the food is often very similar. It just has different local accents.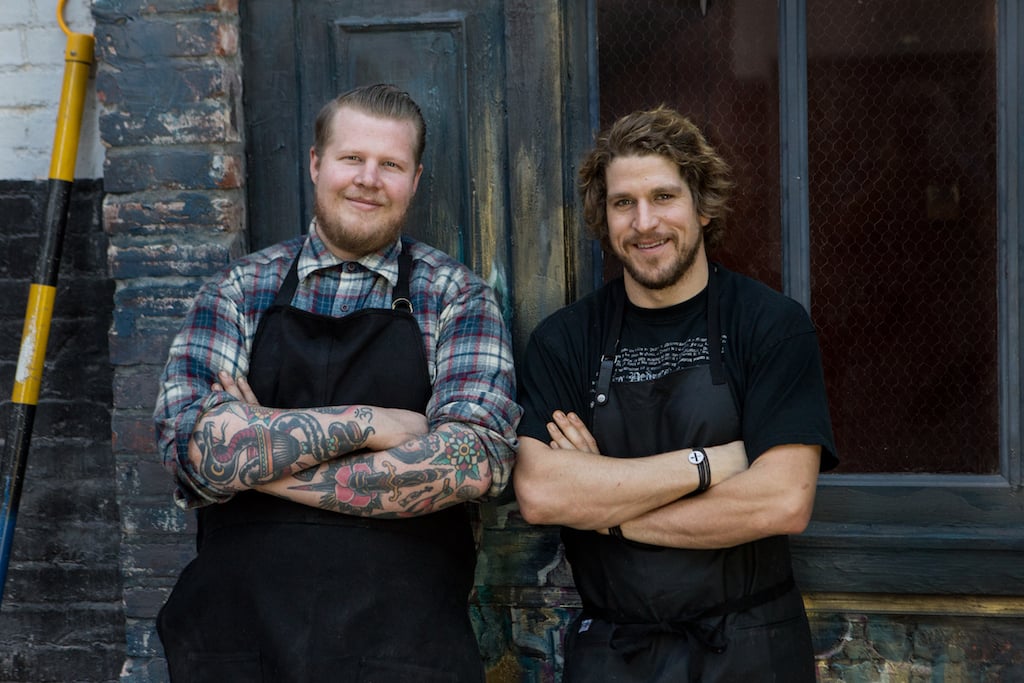 Previte, along with chefs and co-owners Chris Morgan and Gerald Addison, sought to dig into those regional idiosyncrasies during a tour of Georgia, Morocco, Tunisia, Lebanon, and Turkey this summer. Their goal wasn't to just eat at restaurants, as many chefs do on research trips abroad. They also wanted to cook with grandmas.
"A lot of the cuisine that we're serving it's very hard to get it outside of people's homes," Morgan says.
"We were looking for these old traditional recipes," Addison adds. "And the matriarchs of the family tended to be the ones who held onto these things."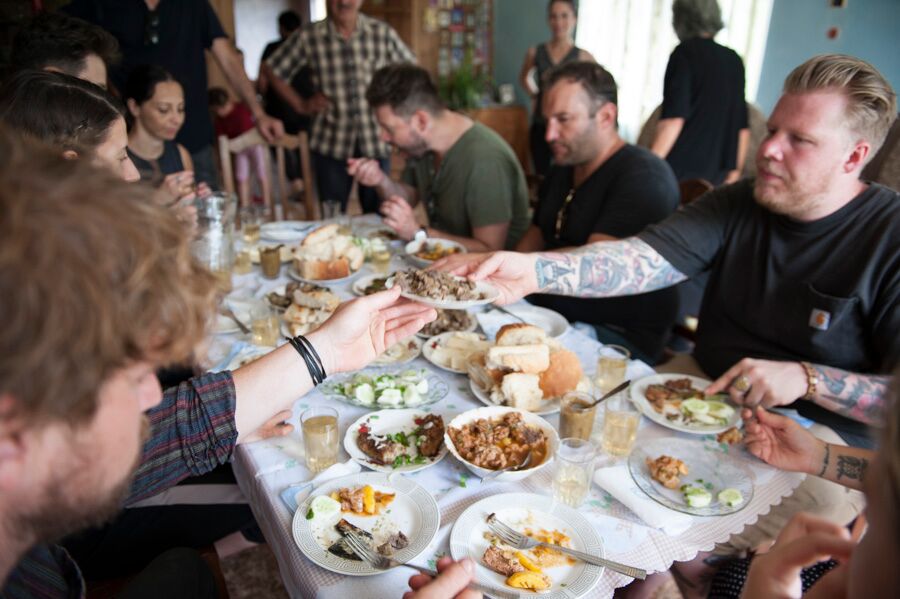 Previte, whose world travels with husband and NPR host David Greene inspired the global menu at Compass Rose, sought out distant family in Lebanon for one leg of the trip. But wherever they went, they met strangers who welcomed them in their homes. It helped that they worked with photographers in each area to document the trip and communicate with the locals.
"We experienced hospitality like I never knew existed," Morgan says. "These elaborate meals where I felt like I was part of their family. We have hospitality here in the US, but that trumped it. And it was happening every day."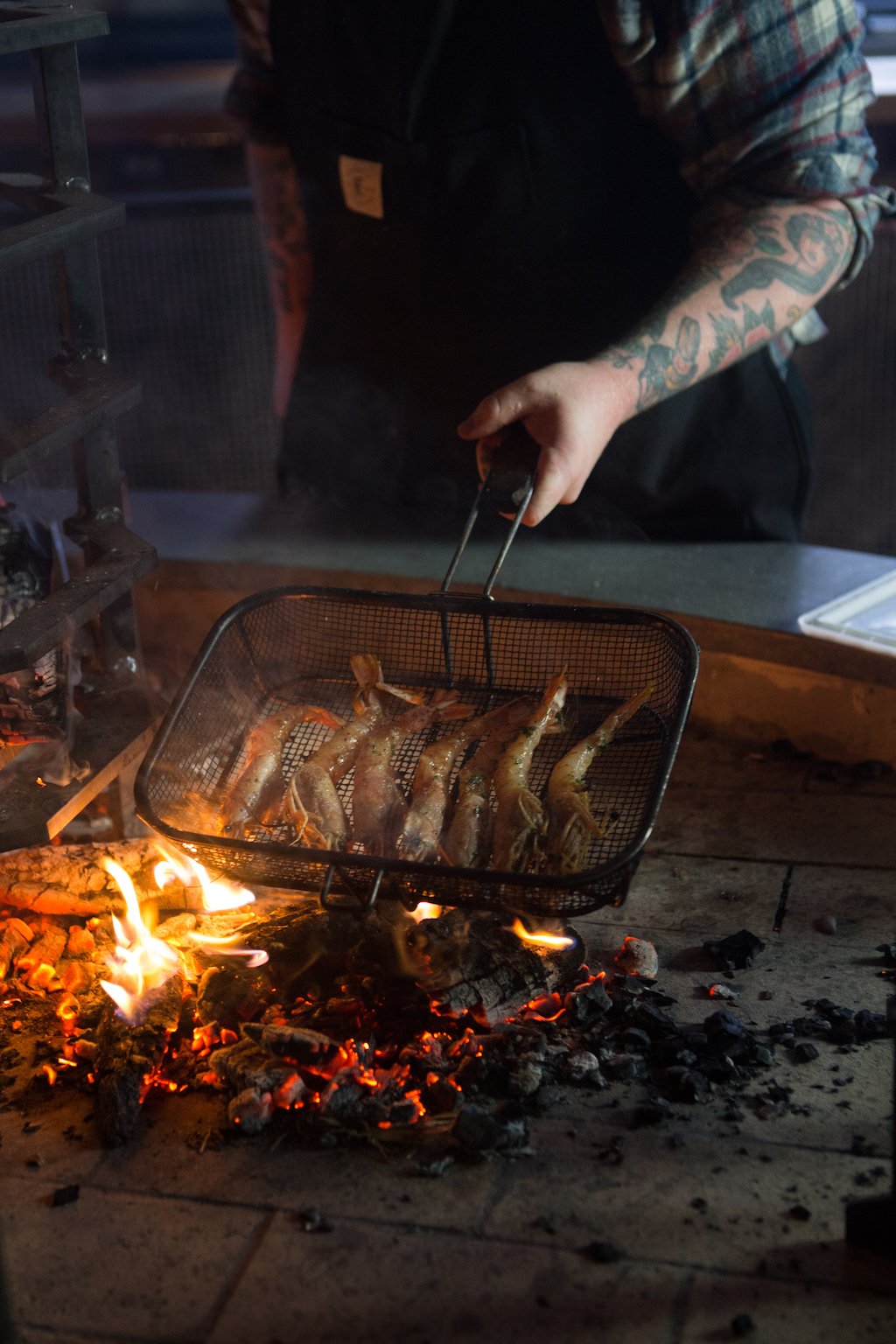 Those experiences didn't just serve as "inspiration" for the menu; Morgan and Addison wanted to bring dishes exactly as they experienced them."Who am I to say I can do something better than something that's been made for hundreds of years?" Addison says.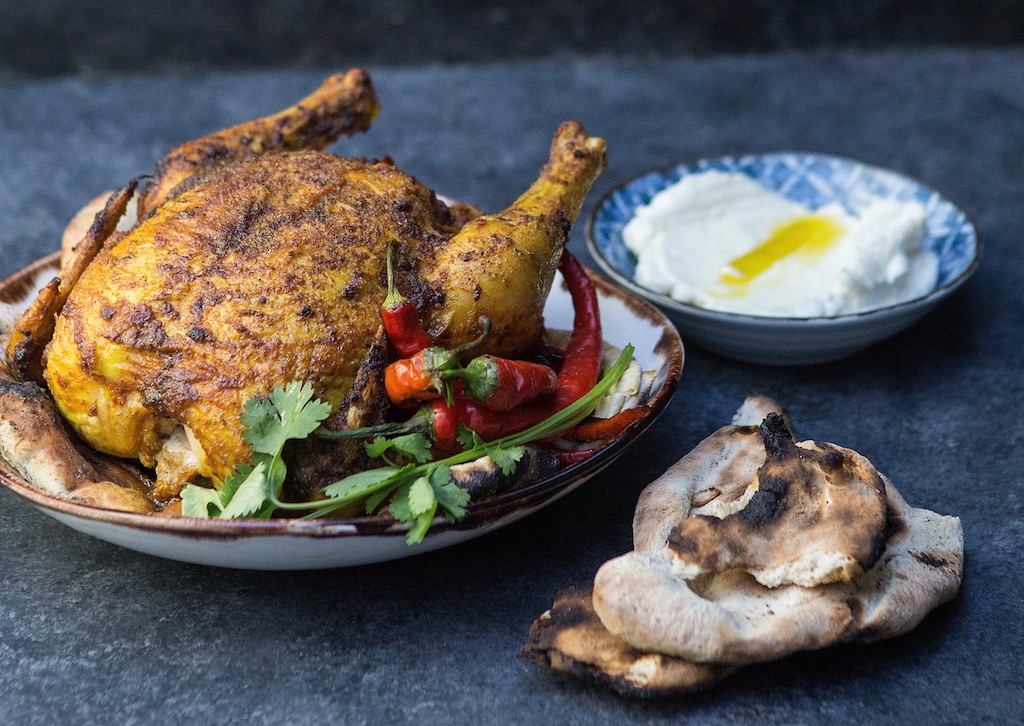 When the restaurant opens the week of Thanksgiving, you'll find hummus with mixed chopped vegetables just like the hummus they ate in Beirut. Taktouka, a green pepper and tomato spread, comes from a recipe Morgan picked up from a woman in Morocco. "Aleppo kebabs"—ground meat rolled in chopped pistachios—replicate a preparation Addison first saw at a Syrian restaurant in Istanbul.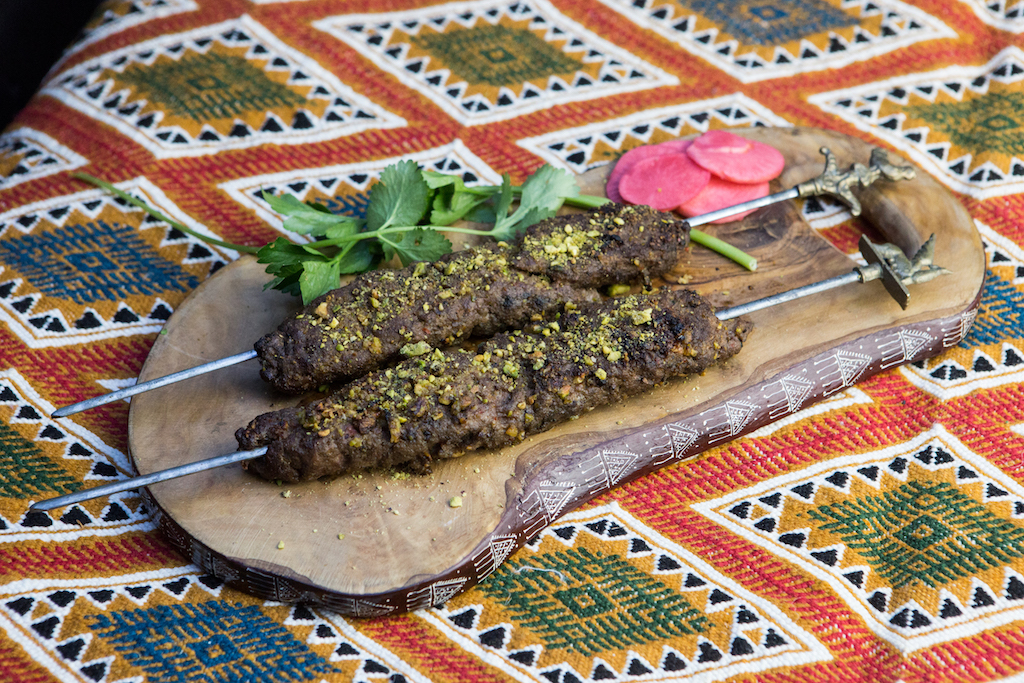 Rather than composed entrees, dishes like grilled meats, vegetables, salads, and spreads can be mixed and matched. "You could realistically come three days in a row, order the exact same things but have a different meal each time because you did it differently," Morgan says.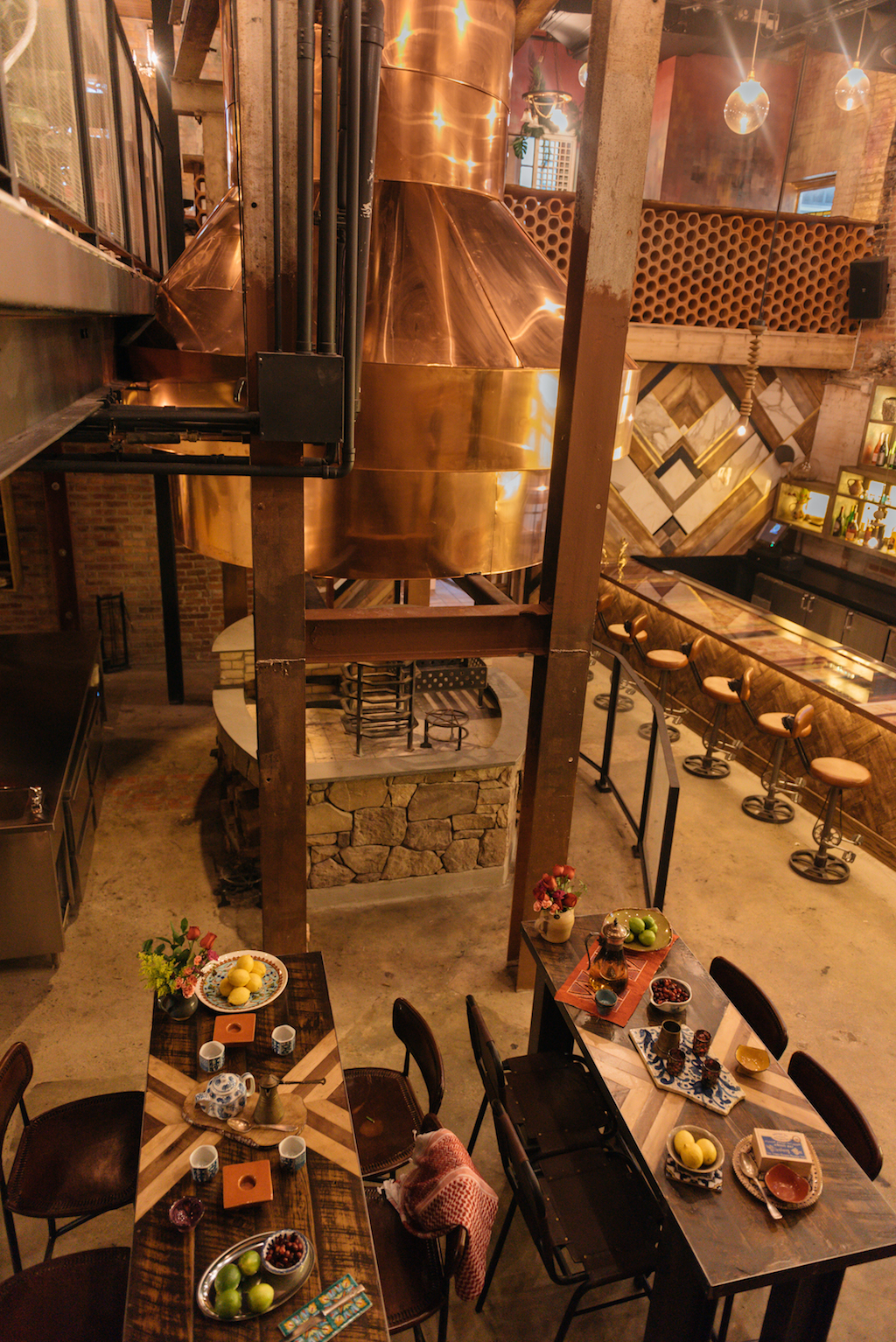 A common theme is that all the countries have a tradition of cooking over live fire. At Maydan, there are no stoves in the back. Everything is cooked from a wood-fired hearth and clay oven in the center of the dining room, which is designed to feel like a maydan gathering place. Both chefs already had experience cooking from a hearth. Morgan previously worked at Red Apron Butcher and the Dabney, while Addison came from Parts & Labor in Baltimore.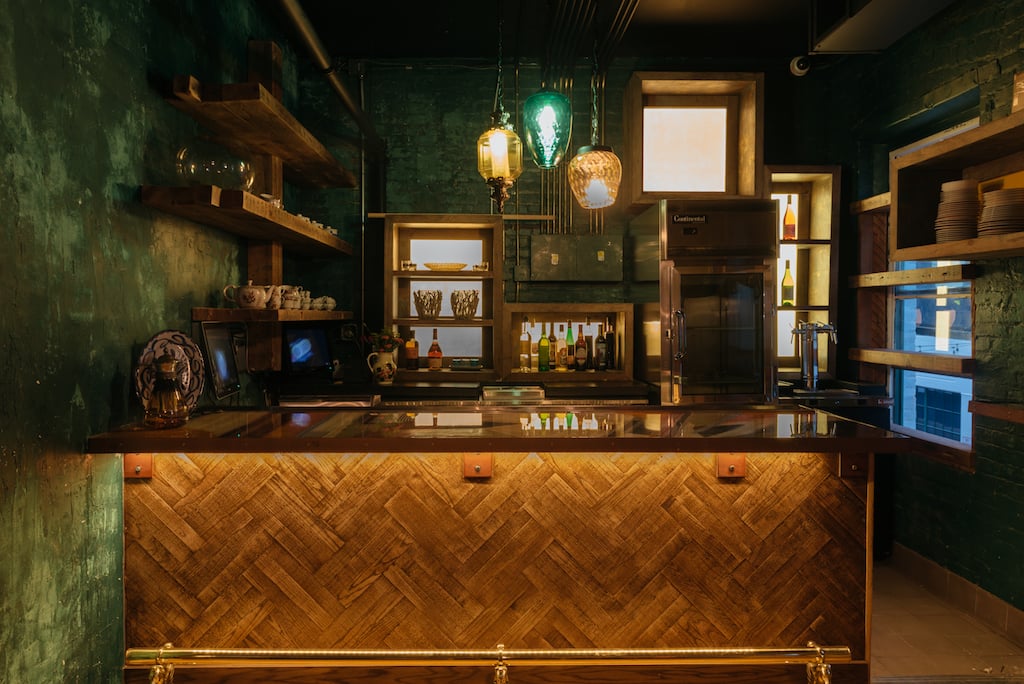 A terrace-like mezzanine that Previte describes as "mid-century modern meets the Middle East" overlooks it all. The perch also draws inspiration from the North African tea houses in Grenada, Spain, where Previte lived during college. The menu will include Afghan and Moroccan teas, plus some alcoholic tea concoctions, served in vintage tea cups.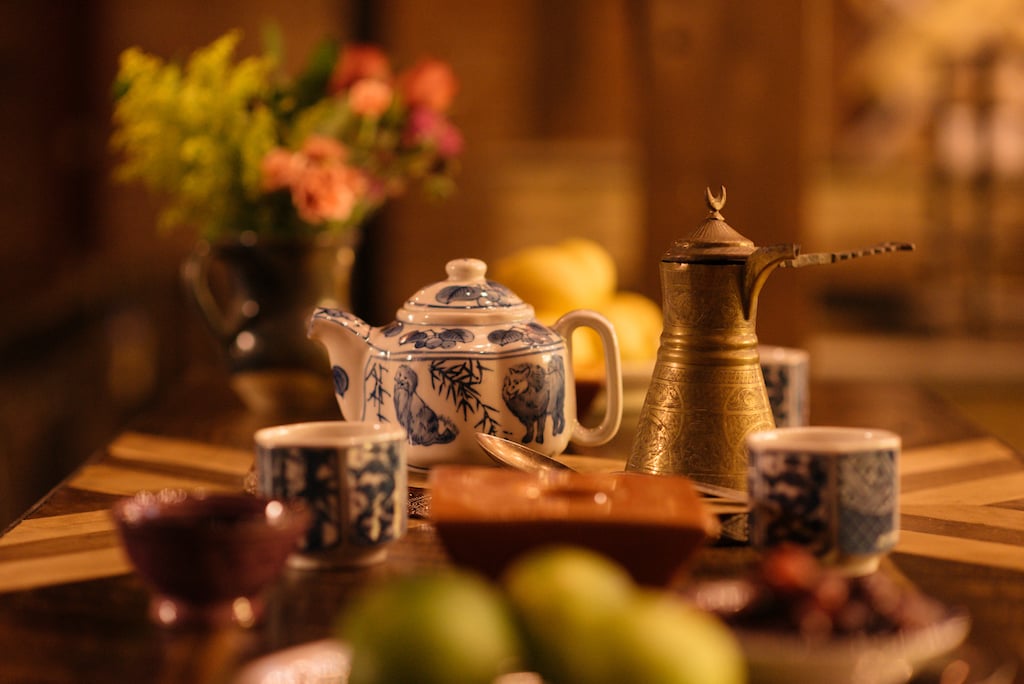 Whatever you order, your meal will come with flat bread baked in the clay ovens. It's the one thing on the menu that isn't specific to an individual place.
"We want it to be what ties the rest of it all together," Morgan says.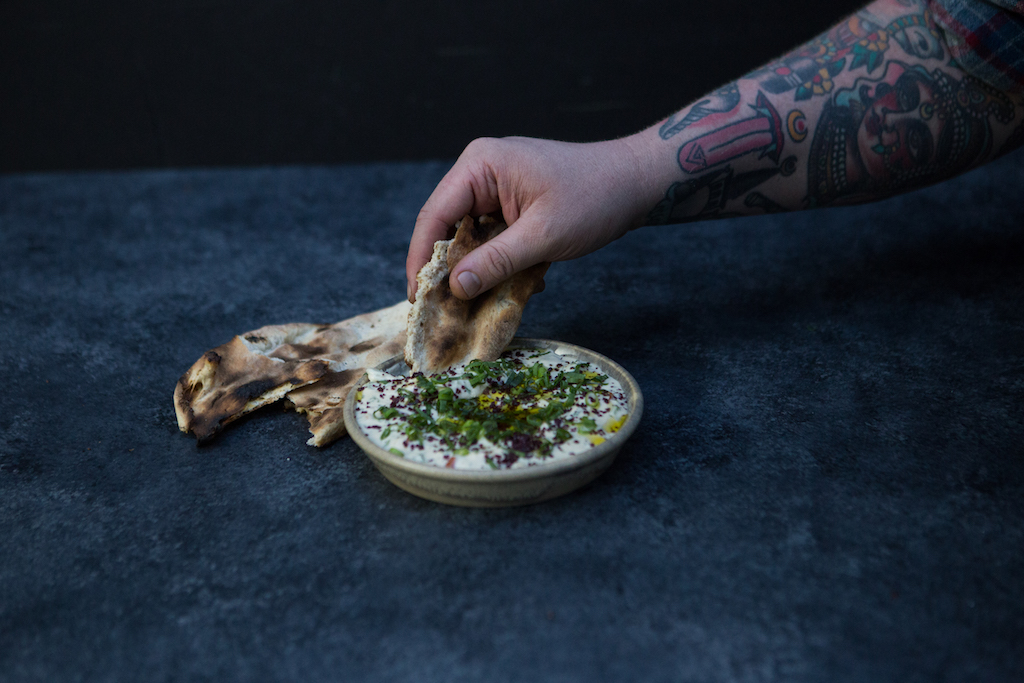 Maydan. 1346 Florida Ave., NW. 202-370-3696.