"London is making some of the best burgers in the world right now—hands down," says Alex McCoy.
That's a bold statement coming from a US chef, let alone one who's opening a burger restaurant in his burger-obsessed hometown. But McCoy isn't launching yet another American patty joint. At Lucky Buns, which opens on Monday in Adams Morgan, the spotlight is on England, Southeast Asia, and beyond. 
"Americans think that we have ownership over the burger, but the reality is there are many other places in the world that have been cooking burgers their way as long as we have in the States," says McCoy. "They don't subscribe to Americana—iceberg lettuce, Ketchup—so they have freedom to create their own."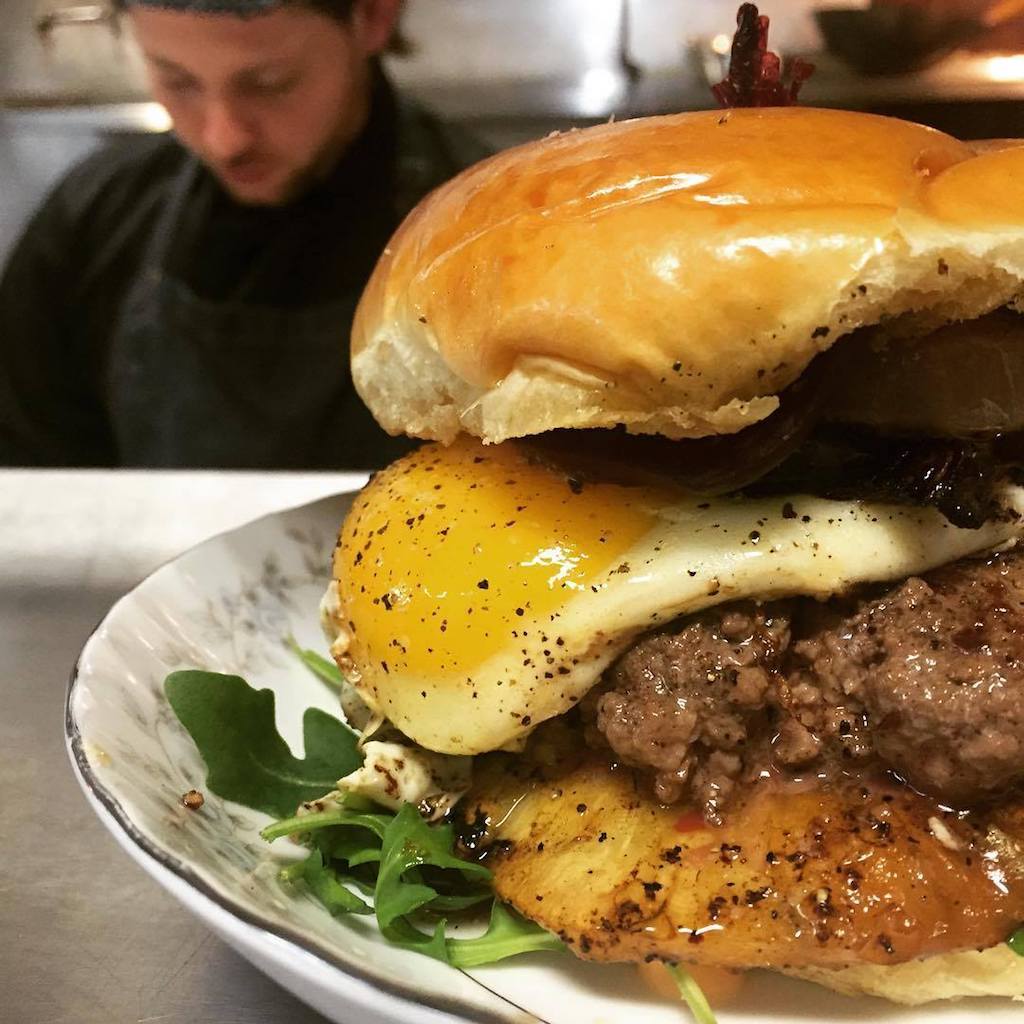 That's not to say you can't get a bacon-cheeseburger at the corner spot, formerly L'Enfant Cafe. McCoy's riff, the Bogan Bun, is just a little different. Like all the burgers, patrons choose one ($9) or two ($13) house-ground Creekstone Farms patties, served on local Lyon Bakery buns with homemade fixins'. For the Bogan: smoked cheddar, an umami-packed bacon-XO jam, chili sauce, grilled onion, and arugula. 
Fans of McCoy's other ventures will find familiar items on the menu, including nods to his Nashville-hot eats at Crisp Kitchen + Bar and Alfie's Thai pop-up. Alfie's Bun is a version of the burgers he discovered in Australian-run expat haunts in Southeast Asia. The patty is decked out with grilled pineapple, pickled beetroot, chili sauce, and a runny egg (a kitchen-sink style mashup, but trust us, it's good). As for the Southern-style spicy chicken, the fried thigh is kicked up at Lucky Buns with Szechuan peppers and yellow Chinese mustard.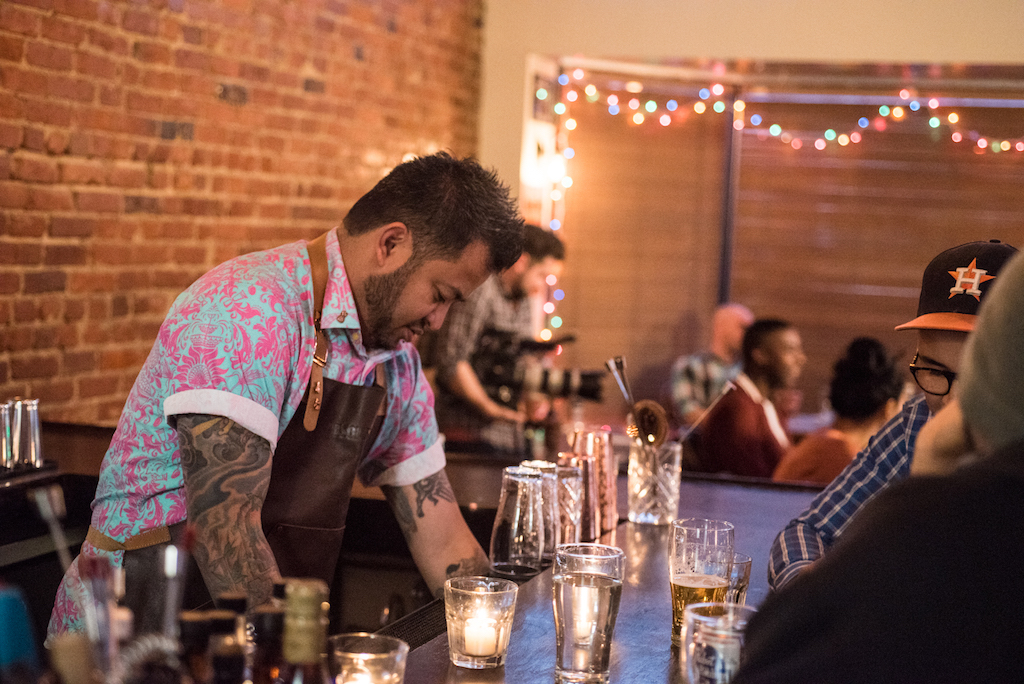 McCoy has British family and often visits them in London, so you'll find plenty of nods to pub culture—both on the menu and in the laid-back atmosphere. The space hasn't changed too much from the L'Enfant Cafe days (note the still-standing Eiffel Tower above the door), and maintains a funky look with rickety wooden tables, string lights, and a neighborly L-shaped bar at the center.
Barmen Fabian Malone and Jo-Jo Valenzuela designed a "punch-forward" cocktail menu that can be served swiftly to thirsty patrons, plus Anxo cider and easy-drinking beers. Match a stout with a Dublin "spice bag"—literally a bag stuffed with thick-cut chips (i.e. fries), onions, pickled peppers, chilies, and fried chicken—and you may feel transported across the pond. McCoy says he's still working on a Brit-inspired restaurant in Petworth, which is still in the buildout phase. 
Lucky Buns is launching with dinner and bar hours and will eventually serve lunch and weekend brunch. As far as a L'Enfant-style brunch party à La Boum?
"If people want to come over here and rage and dance on the benches, by all means," says McCoy. 
Lucky Buns. 2000 18th St., NW