After you're done tackling the hustle and bustle of work, family, and friends, that sofa starts to look mighty appealing. But don't succumb to the couch potato life just yet! DC offers some seriously innovative fitness classes, healthy bites, and rejuvenating retreats to boost your energy and support your overall health. Take care of number one with some of DC's top-rated wellness spots.
Unique Fitness Classes
With so many options to get out and move your body, there are no more excuses not to exercise. From zumba to boxing and personal training, there is something to suit every body and style.
Jordin's Paradise, which has been named the "best dance company and dance class" by the Washington City Paper's Reader Poll, is your one-stop-spot for yoga, hip-hop and burlesque dance classes, pole dancing, and even twerking! If that doesn't sound like your cup of tea, check out piloxing; an activity which mixes pilates with boxing for a core-centric interval workout. Urban Boxing near The George Washington University also has a 60-minute glowboxing class for all levels with a live DJ and glimmering lights, giving you a workout and a party at the same time.
Balance Gym in Capitol Hill offers the balance body class, a high-intensity workout using barbell complexes for strength as well as body weight intervals. To really get your blood pumping try their bootcamp class, which focuses on elevating the heart rate and improving stamina, endurance, and body composition for all fitness levels.
Outdoor Activities
Even if the weather isn't optimal, get outside and breathe some fresh air. Take a stroll through the National Gallery of Art's Sculpture Garden, which features a fountain that turns into an ice rink in the winter (how romantic!). Or maybe you're more into trail running, biking, or even horseback riding, in which case Rock Creek Park should be your go-to. Pack a lunch and try to crush all 2,800 acres of nature in one day, if you're brave.
The United States National Arboretum is another great outdoor spot to enjoy nature, and with 446 acres of trees, shrubs, and herbaceous plants, there's definitely no shortage of it. Bike, walk, or drive through the roadway while you learn about the nature you see everyday. And as an extra bonus, the admission is free.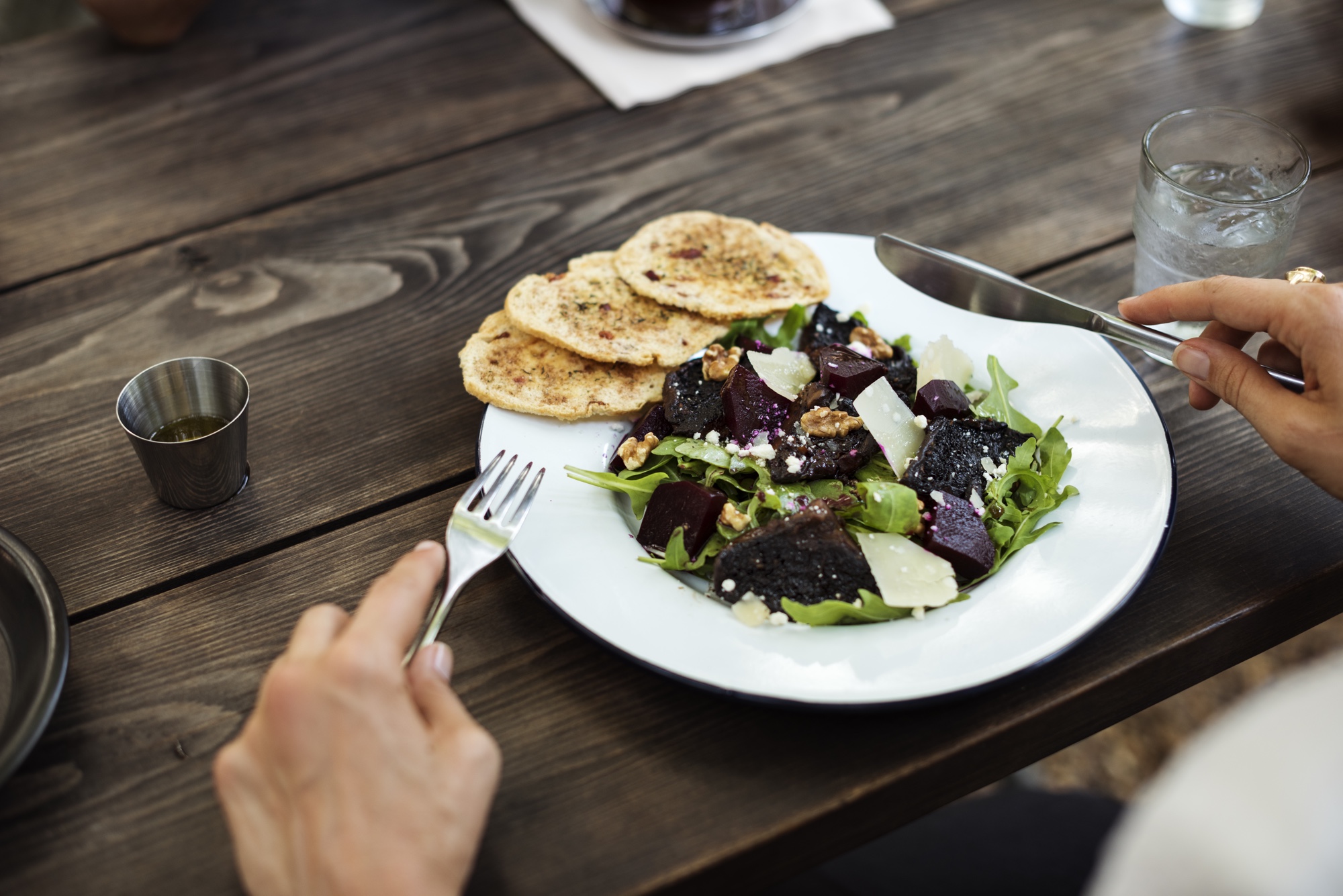 Healthy Eating
Now that "eating clean" has become trendy, healthy chow spots have been popping up all over DC; including NuVegan Cafe, where cafeteria-style ordering meets delicious, healthy living. Customize your plate from their extensive menu that pleases vegans and non-vegans alike, with items like collard greens, pickled beets, steamed broccoli, herbed quinoa, and scrambled tofu. NuVegan offers a variety of gluten free and organic options for every set of taste buds—there are even desserts for those with a sweet tooth.
The Protein Bar is another great spot to get some of your essential nutrients as they serve up bowls, salads, wraps, and smoothies packed with protein of all varieties. Our favorite dish is the Mexicali, which combines scrambled whole eggs (for a boost in omega-3s), black beans, cheddar cheese, salsa, kale, and chipotle Greek yogurt.
Although you can find a great deal of your essential nutrients in the food that you eat, our bodies often have a difficult time getting enough of them. Consider adding a probiotic to your diet. These powerful little microorganisms add healthy bacteria to your gut, which aids in absorbing and digesting food and keeps your immune system functioning properly.* Another great group of nutrients to add to your wellness routine are omega-3 fatty acids, as they assist in maintaining healthy glucose and lipid levels, bronchial health, and increase the body's ability to respond to stress in a healthy manner.* Nordic Naturals' line of supplements ensure that your body has access to these essential components of a healthy diet.* Plus, they come in delicious flavors that don't create fishy burps.
Retreats for the Mind, Body, and Soul
Since you've worked so hard in your piloxing class, eaten your protein scramble, and taken your omega-3s, treat yourself to some R&R at some of DC's finest. The Lavender Retreat Wellness Club in Capitol Hill is a good place to start (even the name suggests ultimate zen). With a holistic approach to health, you can book yourself massage, skin, or even mindfulness therapy. Their Signature Vitamin C Facial, a four-layer treatment for dry and dehydrated skin, uses vitamin C to gently exfoliate and a hyaluronic acid facial enhancer to hydrate and soothe.
Another stellar retreat is Be Here Now Yoga, which offers everything from art and Thai yoga therapy to life coaching. Their mission is to "provide a safe and comfortable oasis for clients to heal and maintain wellness through high quality yoga and healing modalities." Sometimes you become so busy that it's hard to even remember to breathe, so be sure to take some time to connect with yourself and your needs.
With so many options to stay active, eat well, and nourish your mind, body, and soul, there are no more excuses for just flopping on the couch and turning on Netflix. Treat your body right with ample movement, the correct supplements, plenty of outdoor time, and lots of relaxation. You deserve to live your best life, so why not start today?
*These statements have not been evaluated by the Food and Drug Administration.
These products are not intended to diagnose, treat, cure, or prevent any disease.