As the new chef of The Bird, Ryan Hackney wants to add a peanut butter and jelly sandwich to the menu. But the Logan Circle restaurant is devoted to all things poultry, so it will be stuffed with foie gras, of course. On the side: spiced bourbon milk, ideally served in a cartoon thermos cup.
"What I really want to do with my career and the style I'm going to cook with is use nostalgia and memory association," says Hackney. At the same time, he'll keep up The Bird's tradition of using lesser-seen poultry proteins like guinea fowl, emu, and ostrich—likely disguised in more familiar forms.
Hackney started at The Bird last week after about two years with Ashok Bajaj's Knightsbridge Restaurant Group, where he was executive sous chef at Bibiana and, more recently, 701 Restaurant. He replaces chef Michael Bonk, who's since moved on to BLT Steak.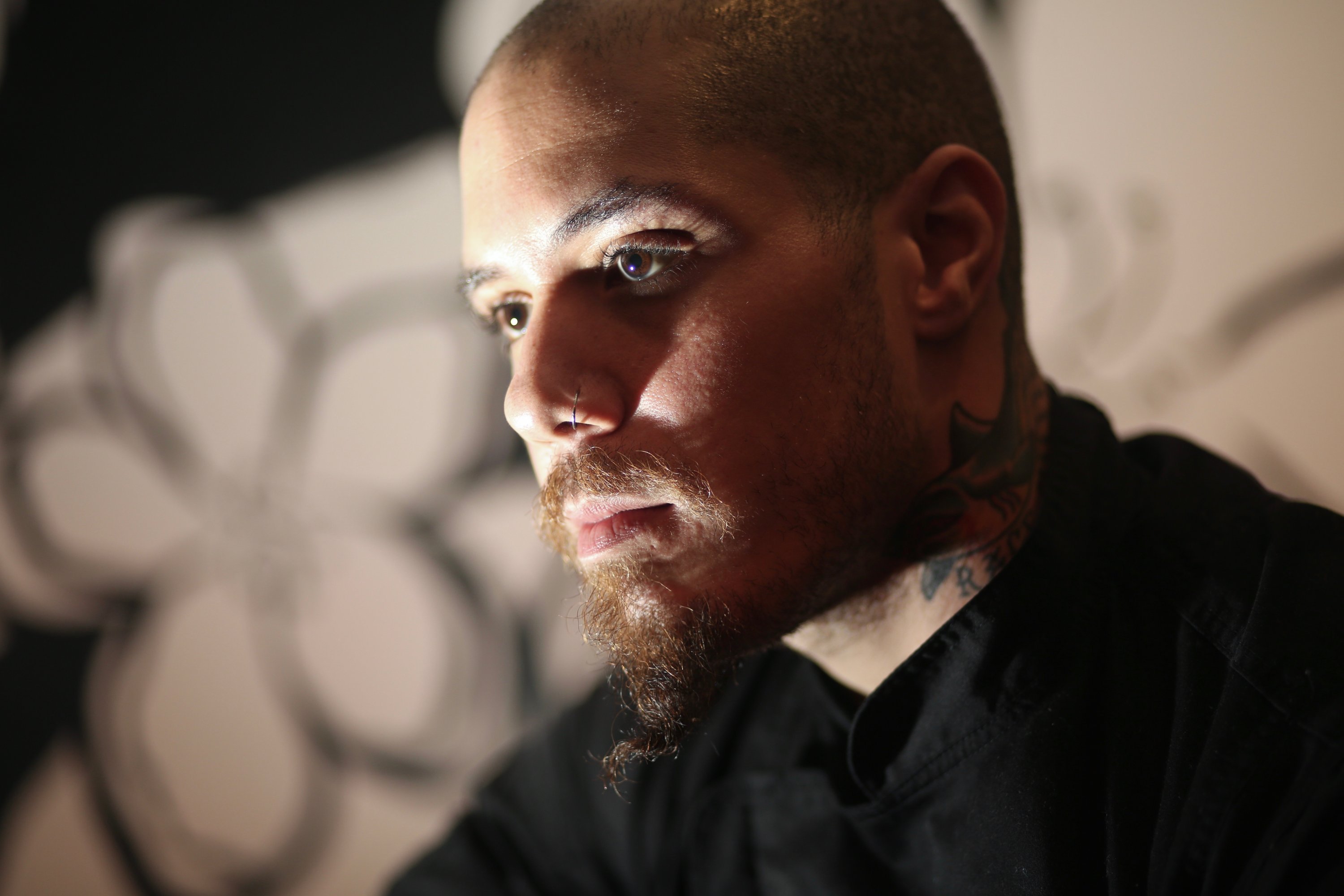 Fried chicken is one staple that isn't going anywhere, although Hackney is changing up the preparation. He's flavoring the birds in a citrus and cilantro-heavy brine and serving them with sides of smoked Tuscan black kale (a play on collard greens) and French-style smashed potatoes. Korean fried chicken wings will also remain on the menu.
In the coming weeks, Hackney will introduce new dishes with a range of global flavors—from Thai to French to Japanese. Among his ideas is a Peking-style whole roast chicken served with its head still attached.
Hackney would also like to do a duck tartare. "Some people are going to be a little bit hesitant, but once you actually try it, it's got all the elements of your classic beef tartare," he says.
The chef is working with the bar team to better pair drinks with the food and also incorporate alcohol into the cooking. One thematic example: a pâté dish with Fighting Cock Bourbon.
"I definitely want to be a little bit kitschy or playful with the way that I describe or title dishes," he says. On that front, he's in good company. The Bird has gained a reputation in recent months for its cheeky political-themed drinks specials.  The restaurant offers happy hour discounts anytime the President fires a senior White House official and $5 "Moscow Muellers" anytime a Trump associated is indicted.
The Bird. 1337 11th St., NW; 202-518-3609.