What's the attraction to the Georgetown waterfront?
Spectacular views, great restaurants, an unmatched atmosphere, and the Washington Harbour Ice Rink, open for the season from mid-November until March at the Washington Harbour.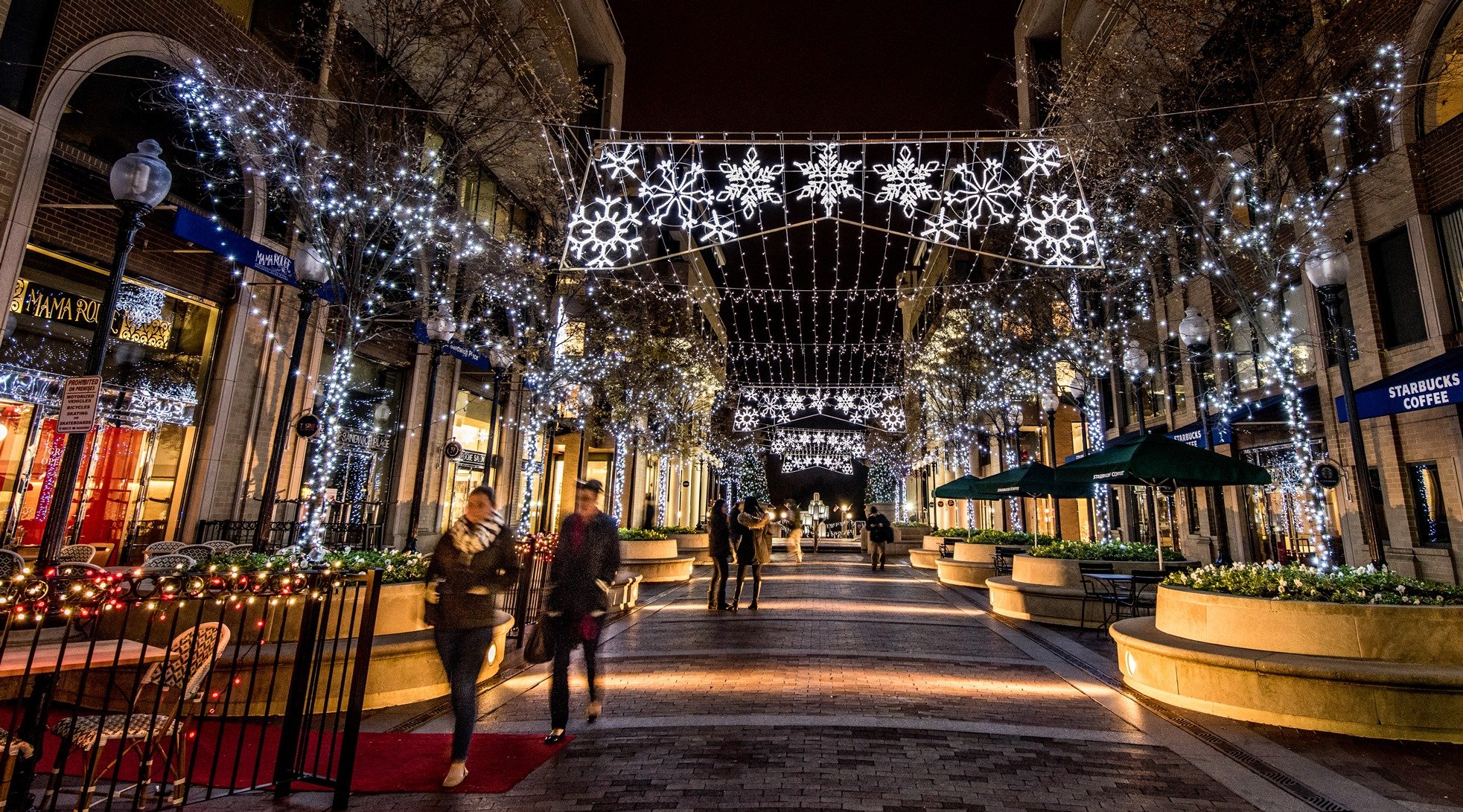 The Washington Harbour, a premiere destination for locals and visitors all year round, is home to eleven popular restaurants including Bangkok Joe's, Farmer's Fisher's Bakers, Sequoia, and the famed Fiola Mare. There's more to enjoy at outdoor bars and dining at Nick's Riverside Grill, Tony & Joe's Seafood Place – and, Guapo's will be opening soon – see the Washington Harbour Directory for more. With fire pits and heaters on outdoor patios and hot beverages available, select restaurants are prepared for the colder weather and skaters – an ideal destination  before or after an evening of Georgetown GLOW, December 8 through January 7.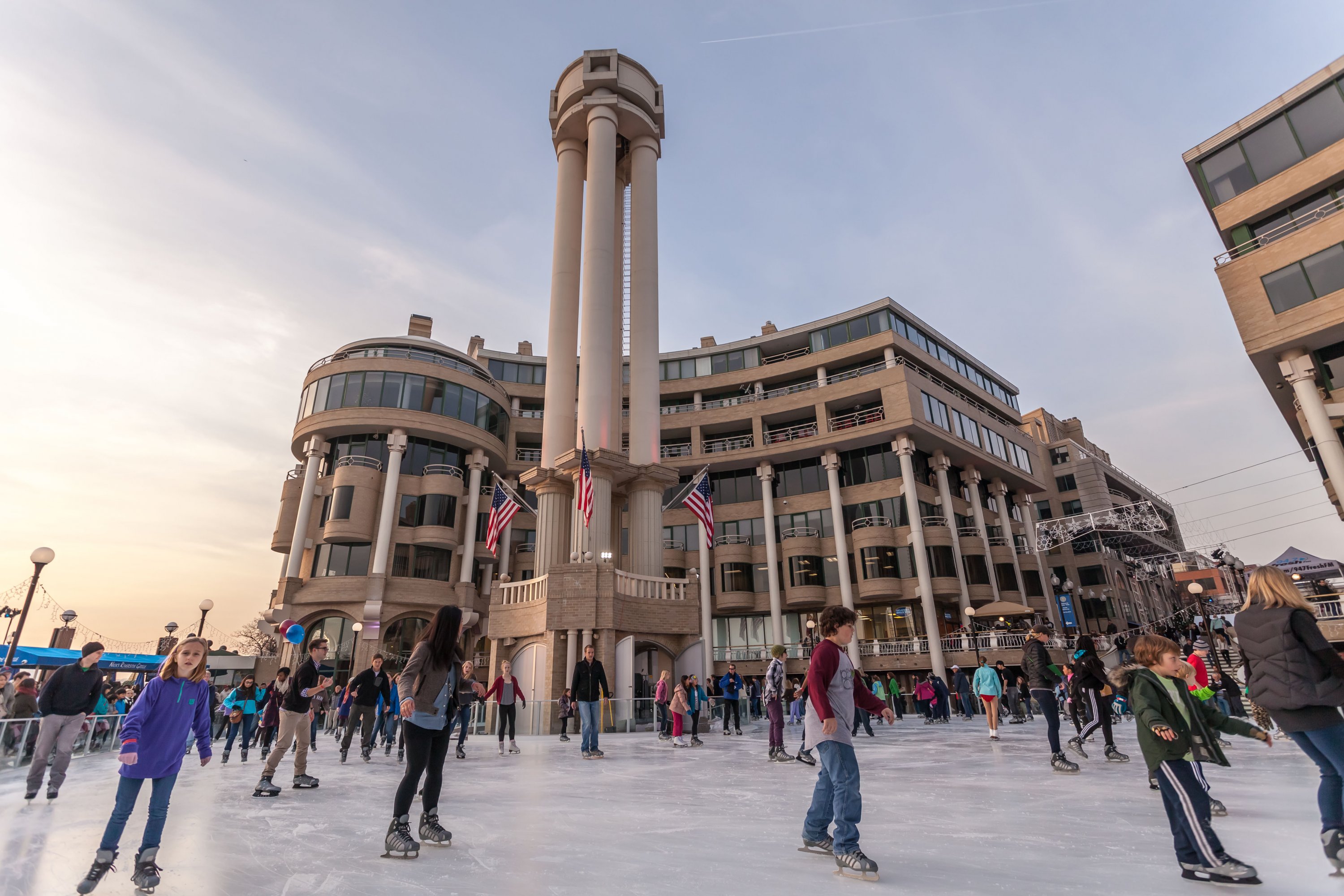 Let the games begin! This year's Winter Olympics in South Korea will surely inspire skaters of all ages to take a twirl on the ice. The Washington Harbour Ice Rink is open seven days a week, including all holidays, from mid- November until March, and special weekly events are scheduled all through the skating season:
Cartoon Skate every Saturday morning, 10 am-12pm
Rock N Skate every Saturday night, 8pm-10pm
Two for Tuesday Skate, 2 for 1 admission
College Night Skate every Thursday evening – receive $2 off admission with valid college ID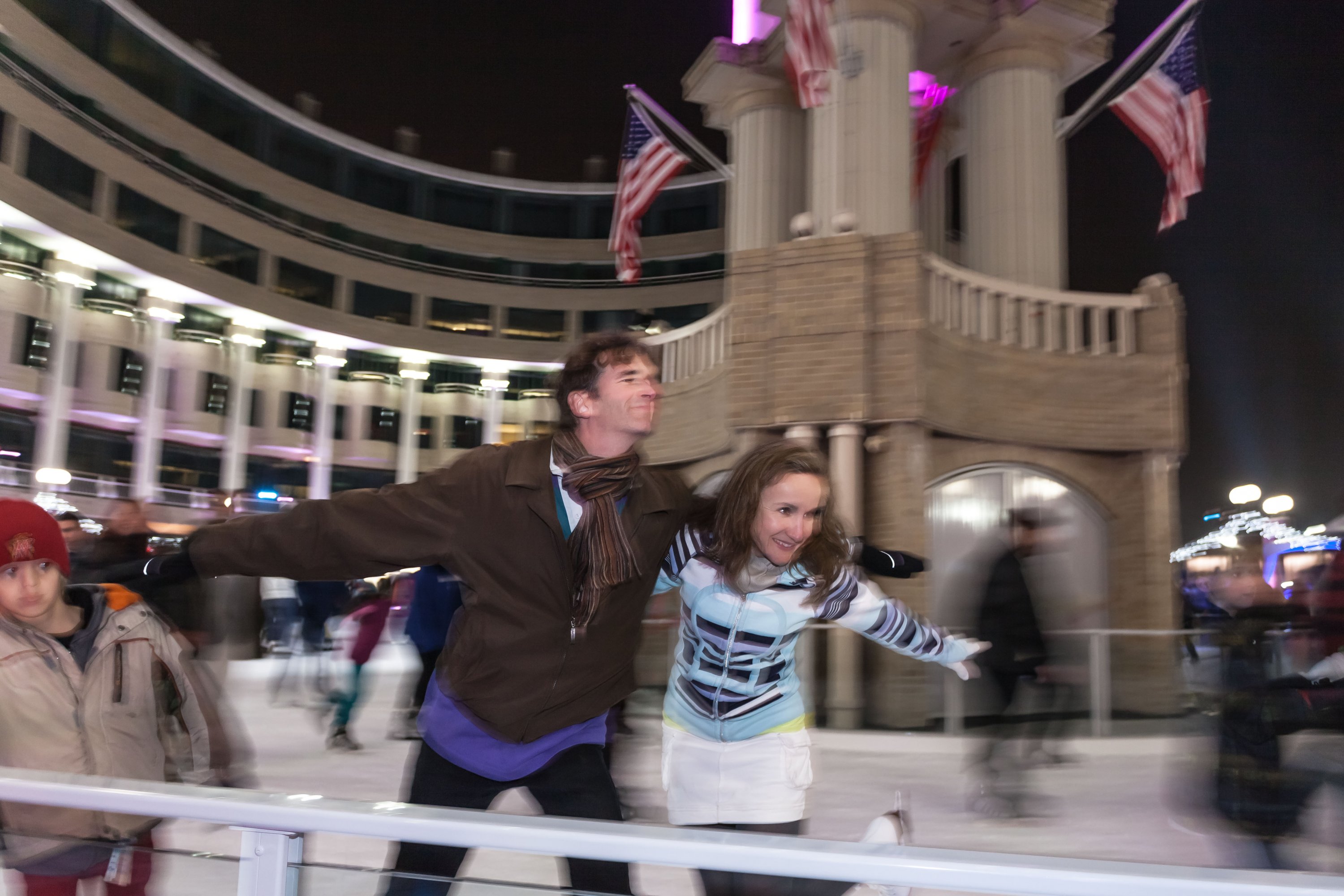 For an impromptu decision to enjoy the rink, gloves and socks are available for purchase in the Skate Shop, $4 pair.
Information about rates and hours of operation are below, and all details are available here:  https://www.thewashingtonharbour.com/ice-skating.
For updates about special restaurant offerings and more events, follow the Washington Harbour on Facebook – @TheWashHarbour.
The Background: The large central fountain in the plaza of Washington Harbour was re-built in 2011 to become a showpiece through the warm months, and a skating rink through winter. From April until October, the fountain waters move through the days and evenings, along with beautiful lighting after sunset. In winter, the fountain is transformed into the largest outdoor rink in D.C., open for public ice skating every day, including all holidays, from November until March. At nearly 12,000 square feet, it's also larger than Manhattan's famous rink at Rockefeller Center. Every October since 2012, the transformation begins as a crew installs a specialized platform over the fountain. With chilling system technology, formation of a solid rink is created along with continuous hours of labor. When the Olympia ice-resurfacing machine is delivered by crane into the center of the rink's columns, ice skating season is here!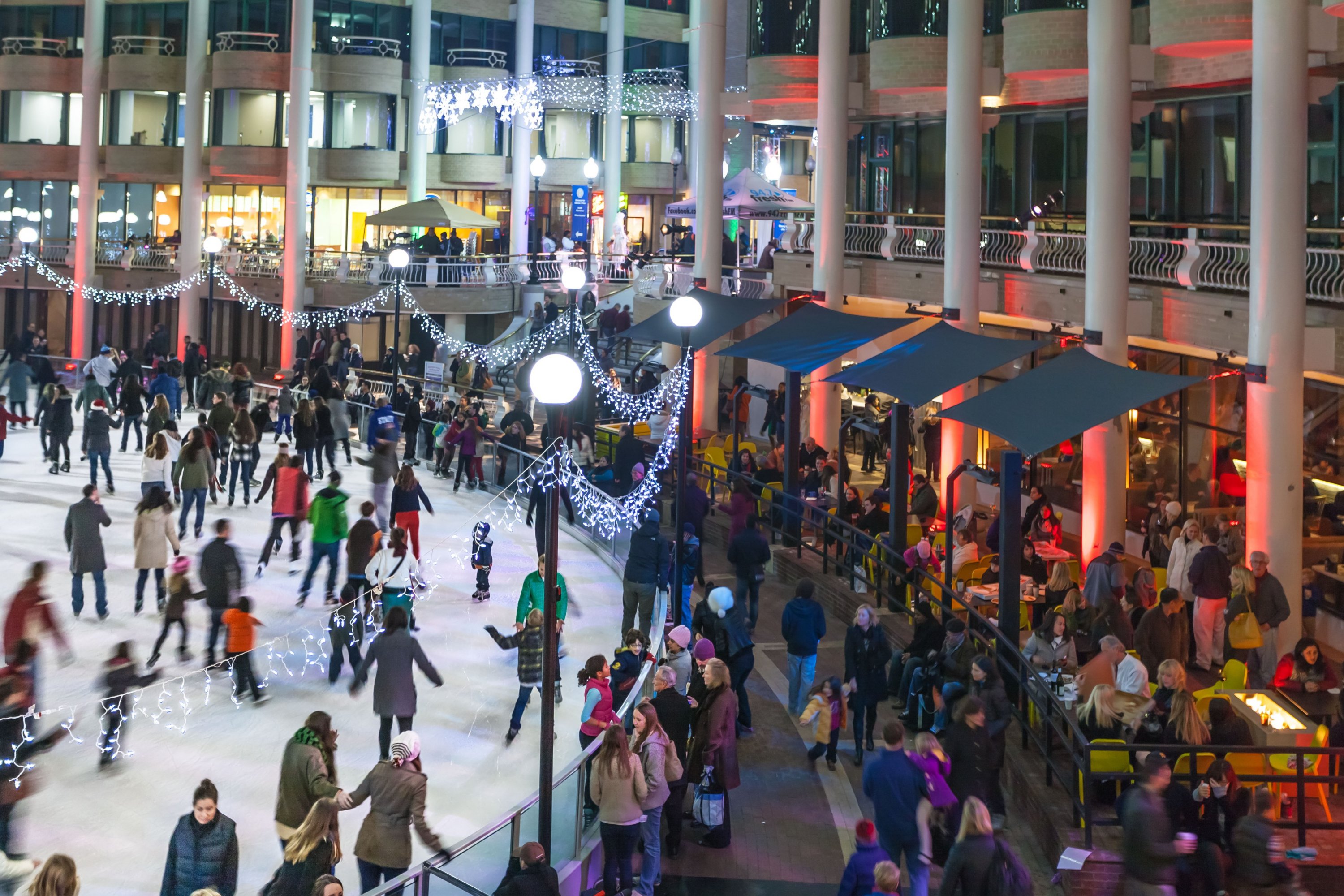 Location: Washington Harbour is on the Georgetown waterfront of the Potomac River. The fountain and ice rink are located on the lower plaza centered between 3000 & 3050 K Street NW, with views of the Kennedy Center, Watergate, Key Bridge, and across the Potomac River to Virginia.  Offices, services, and luxury condominiums at the Washington Harbour also take in this iconic scenery of Washington, DC.
Learn all about it at https://www.thewashingtonharbour.com/
Washington Harbour Ice Rink – Rates & Hours:
Admission: Adults, $10   Child/Seniors/Military, $9
Skate Rental: $6
Helmets and penguin skate aids are available for free use, first come, first served.
Group rates and 10-Admission passes are available.
The Washington Harbour Ice Rink also offers parties and special events, such as birthdays, family gatherings and corporate events. Reservations are required – contact skatewashingtonharbour@gmail.com
Skating lessons are available for ages 3 and up and all skill levels.
General Hours:
Monday-Friday, opens at noon;
   Monday-Tuesday, closes at 7 pm;
   Wednesday-Thursday, closes at 9 pm.
Saturday-Sunday, opens at 10 am;
   Saturday, closes at 10 pm;
   Sunday, closes at 7 pm.
On holidays, check for extended hours.
To check on rink status during inclement weather, call the Skate Shop at 202.706.7666, and find updates by following on Facebook – @TheWashHarbour.