Gregorys Coffee opens its second DC location today near Dupont Circle. The nutrition-conscious coffee company, which started in New York over a decade ago, serves specialty coffee drinks that can be boosted with vitamins, nutrients, and vegan "mylks," plus house-made pastries and fancy breakfast toasts. The new branch at 19th an L Streets, Northwest is founder Gregory Zamfotis' 28th Mid-Atlantic location. For the Tuesday debut, the first 500 customers will receive a free coffee, hot or iced.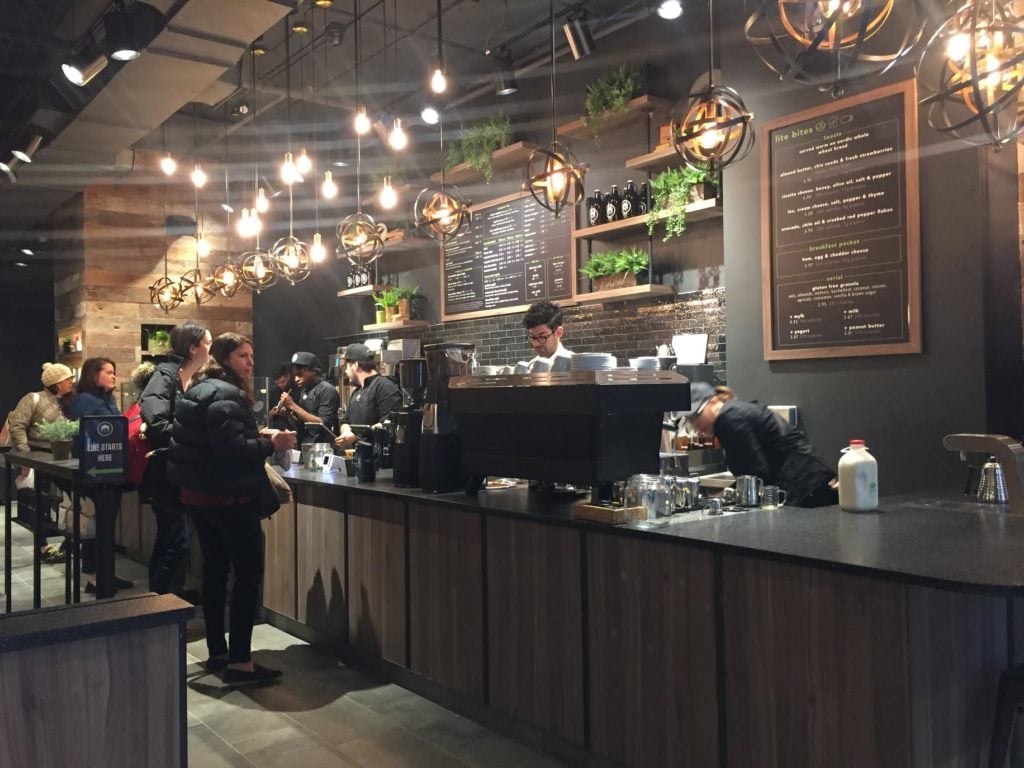 Health nuts may gravitate towards smoothies or flavored lattes that eschew sugary syrups for mixes like turmeric powder, ginger, and almond milk. House "mylk" blends can be substituted for dairy, made from almond milk mixed with various vitamins and nutrients (i.e. chocolate mylk with almond milk, cacao, pink Himalayan salt, and maca root).
Many of the items on the DC menus are similar to those in New York. Those looking for a caffeine boost can pick between a variety of filter coffees, a house-made "night vision" espresso blend, or single-origin brews from Guatemala, Kenya, and Mexico.
Food-wise, the cafe bakes everything in-house. Options include doughnuts, muffins, pound cakes, apple fritters, and scones. For those with a larger appetite, a variety of fancy toasts on Nordic whole wheat bread fill the menu. Patrons can pick sweet or savory, including toast with almond butter, chia seeds, and fresh strawberries, or avocado toast with chile oil and crushed red pepper flakes.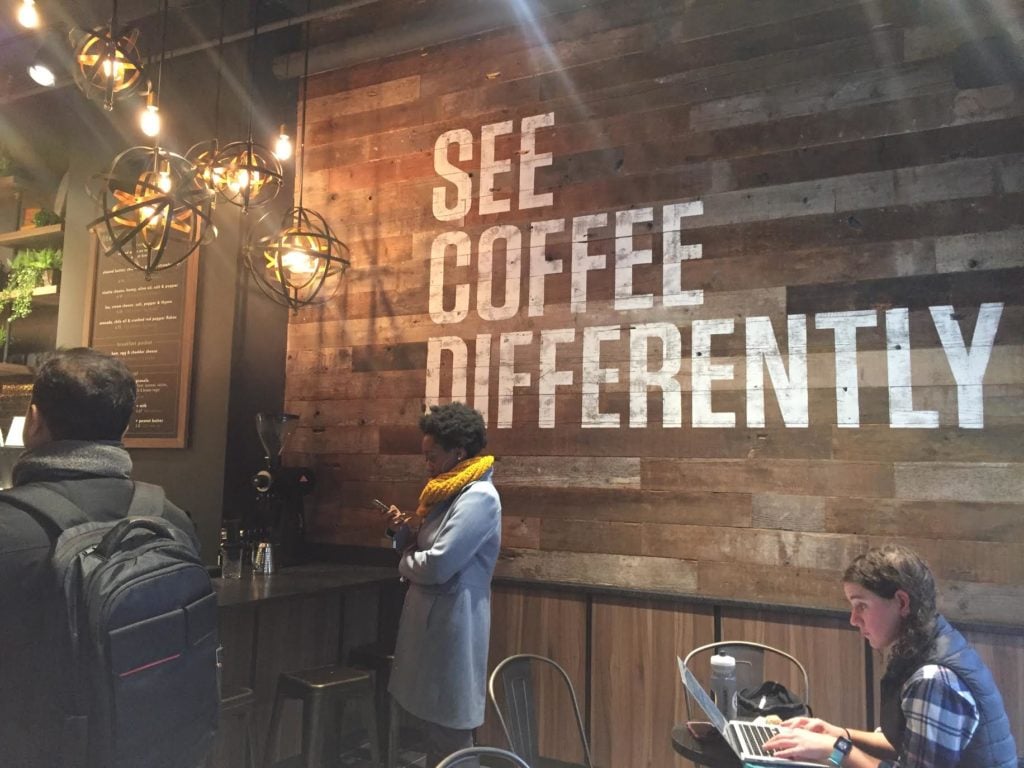 Zamfotis says he's excited about a DC expansion. A third location is slated to open nearby at 1147 20th Street, Northwest in the next month. He says one thing that sets his indie-coffee shop apart is a focus on customer service—so no, you won't wait forever for precious latte art.
"Even if there's a line out the door, you can get an amazing cup of coffee without having to wait more than four or five minutes," says Zamfotis. 
Gregorys Coffee. 1900 L Street, Northwest.