A guide to the newest places to eat and drink.
Gone are the days when you could knock back Jameson shots in Irish Whiskey's beery basement. Owner Reese Gardner commissioned a cellar-to-roof revamp (and deep-cleanse) of the former Dupont Circle row house, transforming the happy hour hangout into a fine dining restaurant. On tap at the newly opened Tulips: a Champagne lounge, $34-plus entrees, and bar menu devoted to fancy toasts.
So why the change from Finnegans to foie gras? Gardner, who also owns Copperwood Tavern locations in Shirlington and Ashburn, says the idea came about when discussing potential menu changes with executive chef James Duke at his suburban gastropubs.
"We talk about all these things that don't fall into the Copperwood concept," says Gardner. "[Tulips] is more casual fine dining. It's still going to be relaxed and fun, but we can still get over-the-top ingredients that, I hate to say it, don't fly in Arlington. Not many people in Arlington are running around craving foie gras and truffles."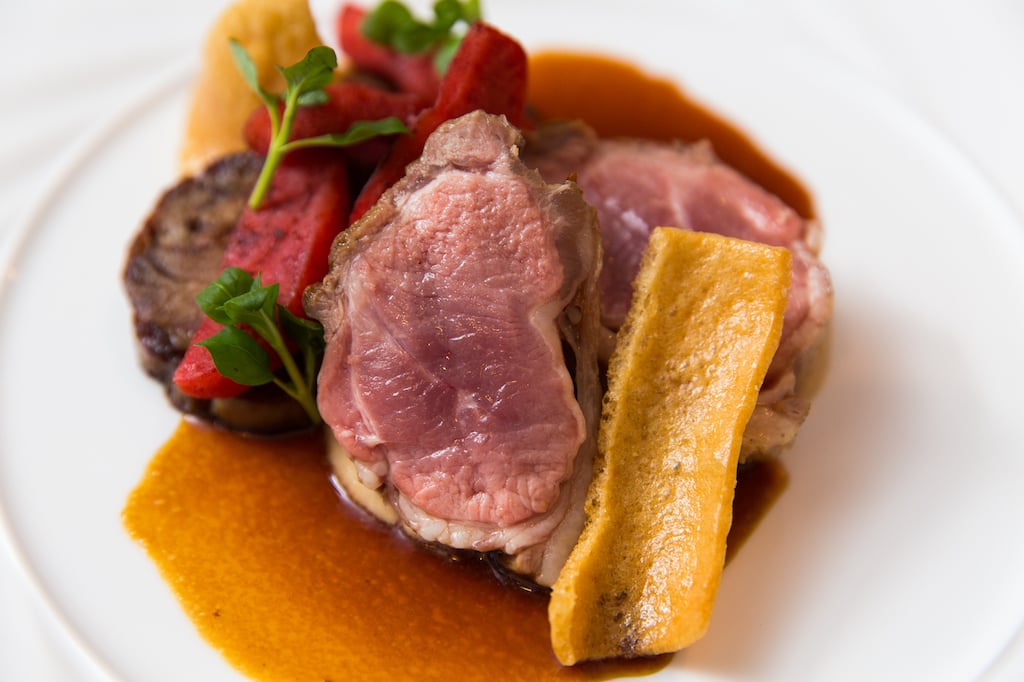 Arlingtonians may disagree, but Gardner says DC is still the "main destination" for finer-dining (or "casual fine dining," as he calls it, i.e. no dress code, no prix-fixe). At one point he toyed with the idea of a tasting menu concept, but says he ultimately wanted to "make the place more approachable."
Relative approachability aside, Tulips price point skews on the higher end. Appetizers run $15 to $24 for seared foie gras, while entrees hover between $34 and $37—save for a $58 tenderloin with potato mousse, mushrooms with black truffle, and foie sauce. Apart from an emphasis on luxe ingredients, chef John Leavitt's dishes blend global flavors like mussels with preserved mango and kimchi consommé, or roasted halibut with cider-dashi, squash, and mole.
Apart from the 30-seat subterranean dining room, there are two bar areas: a Champagne lounge on the top floor fit for 40, and a cocktail bar near the entrance. A separate bar/lounge menu includes drinks named after varieties of tulip (who knew there was a tulip named Fabio?). To eat: a menu of fancy toasts that come three to an order ($12 to $15). Topping combinations include more foie gras with pomegranate, beef tartare with "burnt yogurt," and of course, avocado.
Tulips. 1207 19th St., NW; 202-463-3010.