Native American imagery is every­where, from the Atlanta Braves to Apache helicopters. This new permanent exhibit gathers a trove of artifacts, film clips, and still images to focus attention on how widespread Indian references are in American culture. We asked curator Paul Chaat Smith about a few of the items.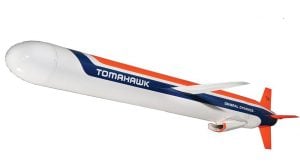 Tomahawk missile
The familiar long-range weapon—used by the US Navy in both of the Iraq wars and other modern conflicts—taps into the reputation of some tribes as fearsome warriors. "Naming weapons systems [with Native American references] becomes a way to say, 'We were enemies, but now we're friends,' " says Smith. "Indians have become the most American thing ever."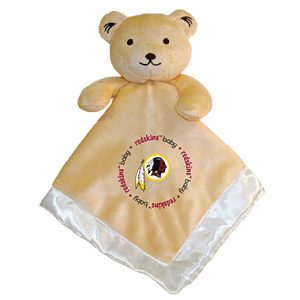 Redskins baby blanket
Sports teams offer perhaps the most prominent example of Native American appropriation—including DC's own contentious NFL outfit. "We wanted to focus on the larger phenomenon of mascots beyond the Washington team. The museum has taken a very strong stand that it should change its name. But even if all of those teams changed their names tomorrow, there would still be a huge phenomenon of Indian imagery in American life and conversation. We want that to be the main focus."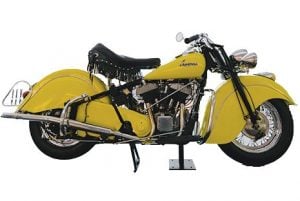 Indian Chief motorcycle
Built in 1948, this gorgeous machine was made by the Indian Motorcycle Company, known for its stylized logo of a Native American face and headdress. (Look closely at the bike's front headlight.) Because most motorcycles were made by overseas companies, this firm "wanted to show they were American. There wasn't a better way to do that than using the Indian name and imagery."
The exhibit "Americans" opens at the National Museum of the American Indian on January 18.
This article appears in the January 2018 issue of Washingtonian.