Laura Huff was carrying a sign emblazoned with "Same Shit Different Century" on the National Mall on Saturday. Motioning to a woman standing next to her, the Maryland resident said her message was inspired by her mother. Huff says she also came to the 2018 Women's March in DC for her children. "We have to be the change," she says.
The Mall was full of homemade signs making jabs at Trump, calling out white supremacy, referencing DACA, and proclaiming plenty of girl power slogans–and of course, there were lots of pink pussy hats.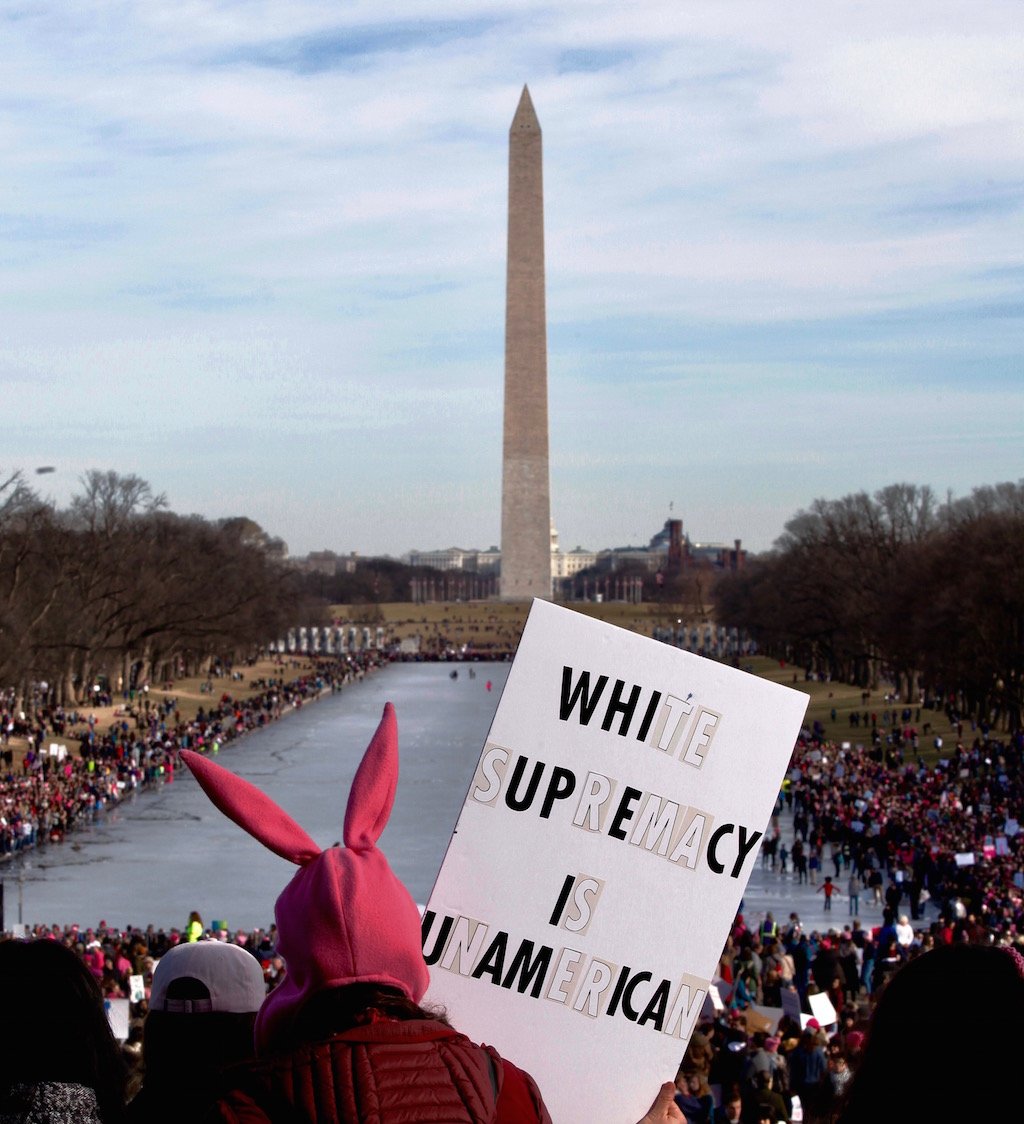 Last year's march drew nearly half a million people by some estimates, and only a fraction as many attended DC's march Saturday. But those who did said they were energized and excited to be there. Some came because of their compelling experiences at last year's march.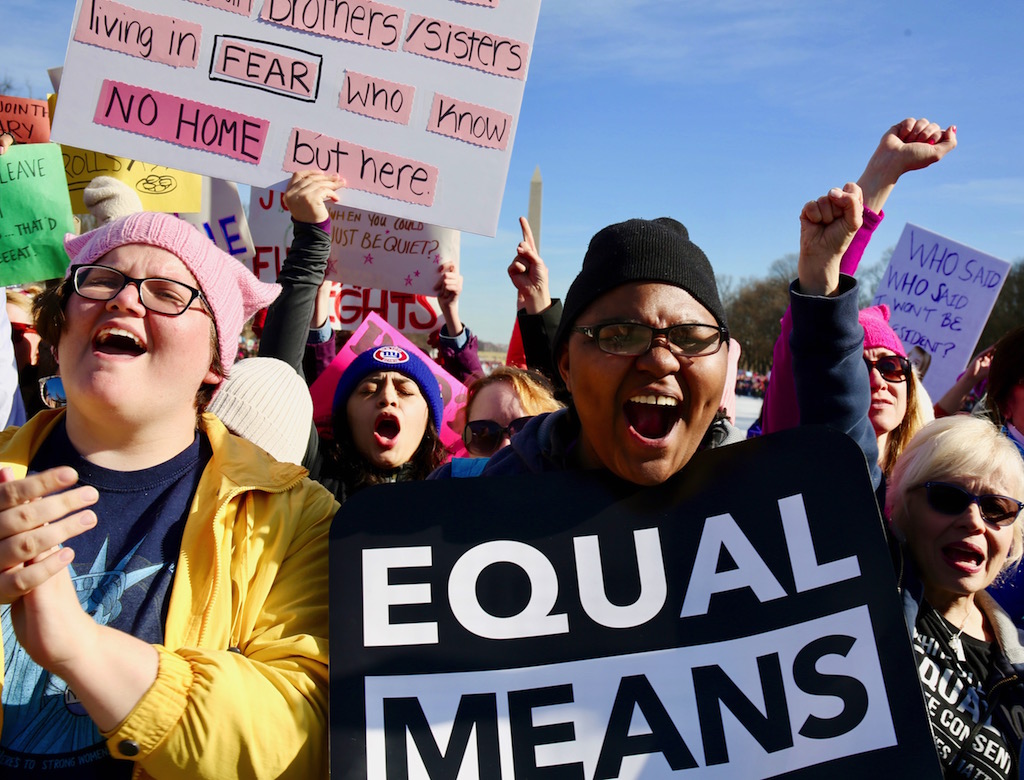 Ryan Anderson was sitting in a group of people who dominated the Lincoln Memorial steps for several hours with signs that together spelled out "Impeach #45" and when flipped, "Narcissist." He said last year's march was powerful. "We do have a voice this year," his fellow sign-holder Karen Edmond said.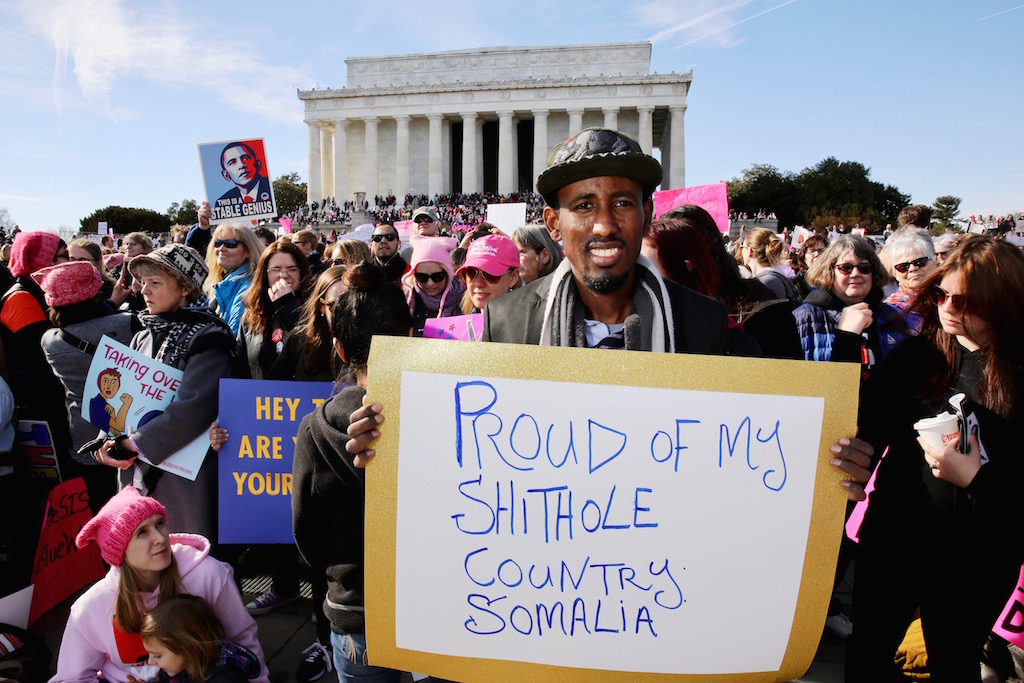 Others focused on Trump as well. Leah Wolfe held one part of a sign depicting a fire extinguisher putting out Trump and his flaming pants. "I'm here because I feel like the moral integrity of our country is disintegrating," she said. "And I know that the power of the people who believe in social justice and fairness and the truth vastly outnumber the people who are dictating the power now."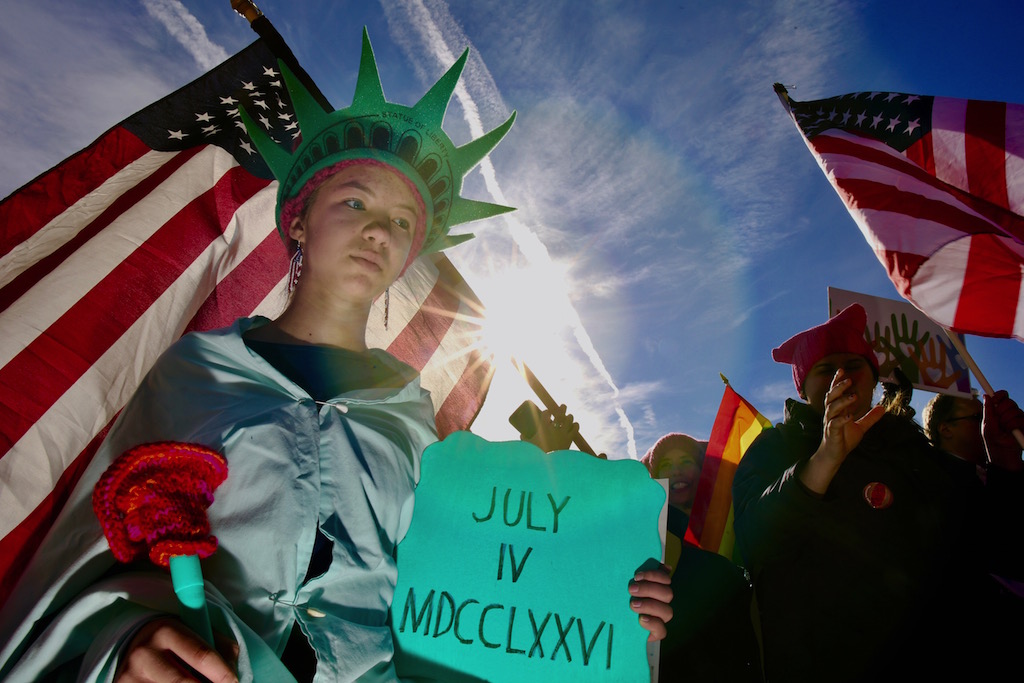 The protest was not without tension. Some counterprotesters held anti-abortion posters. Lisa Noll and Haddas Burns blocked them, holding a Harry Potter-themed sign that read "Dumbledore wouldn't let this happen." Noll's friends Madison Sweezy and Heather McMahon helped.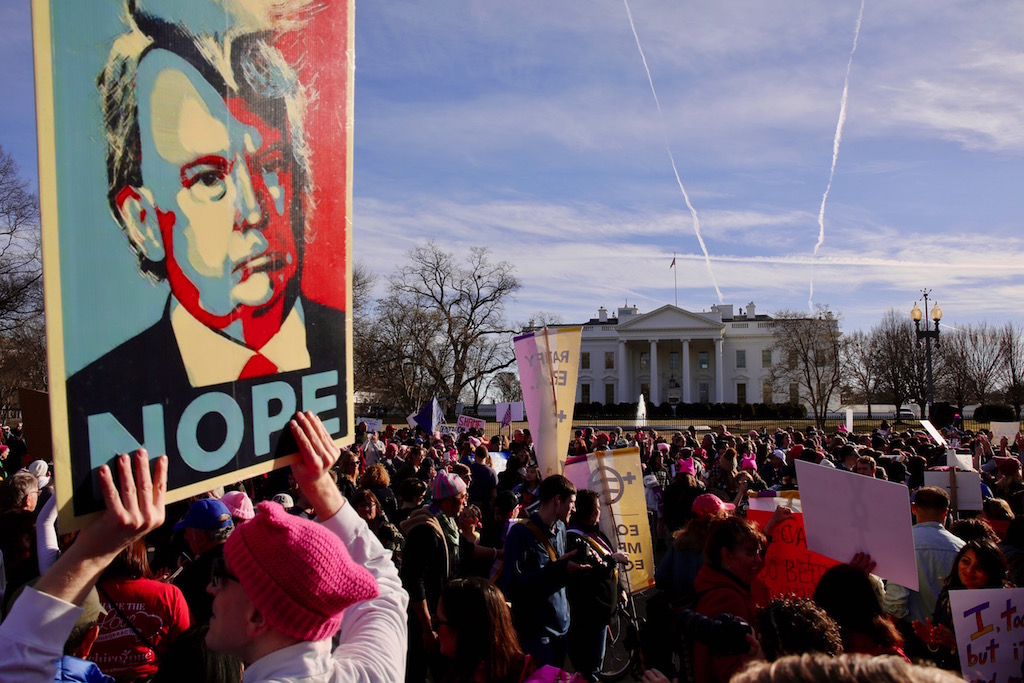 "I'm a huge fan of Harry Potter and I think Dumbledore stands for someone who's against what Trump is for in every sense," Noll explained. "Our arms are tired but we're going to keep standing," McMahon said. Sweezy said they were more tired of Trump.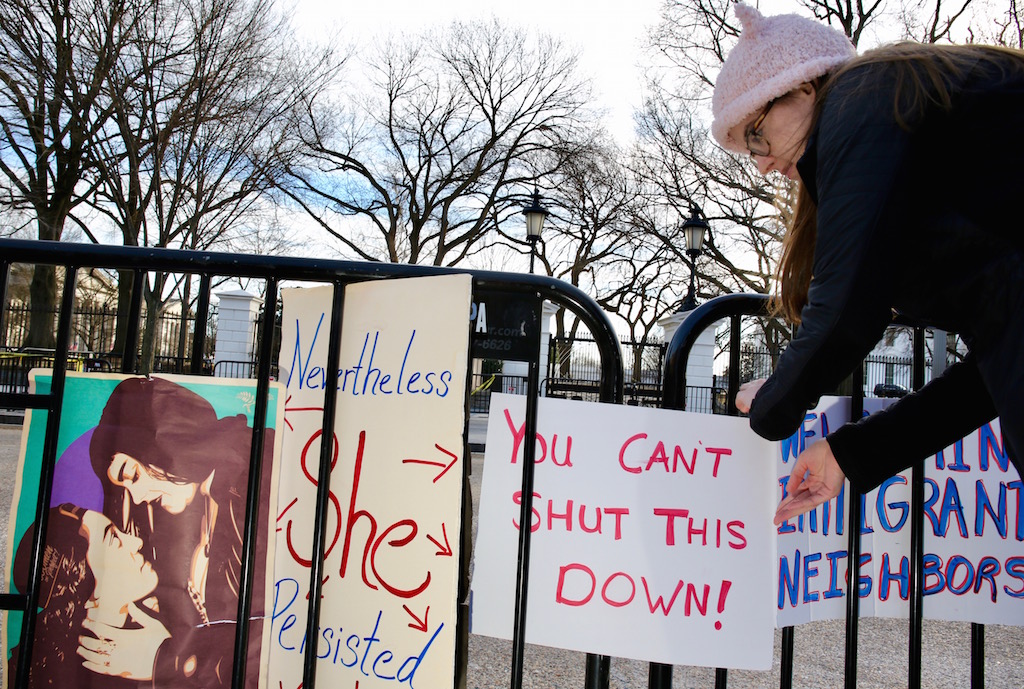 Burns said she was there for her granddaughter. "I want my granddaughters not to have to do this."