Super Bowl LII goes down on Sunday, February 4th at 6:30PM between the Philadelphia Eagles and the New England Patriots. Depending on which team you claim, the most pressing matter is where you should watch the big game. Here's a rundown of Washington bars that cater to Pats or Birds fans, whether you're looking for a free Yeungling giveaway or complimentary Sam Adams open bar (yes, gratis beer exists for both teams). 
Eagles Fans:
2411 18th St., NW
Philadelphia native Scott Auslander has owned this Adams Morgan pub for 13 years, and his Super Bowl party will feature cheesesteaks, crab fries, and Yuengling giveaways to attract even more Eagles fans than usual. His mother even plans to ship soft pretzels to the bar for good measure. Ventnor typically takes reservations, but none will be necessary for the big game. Show up early for a good seat.
1825 M St., NW
Previously named Sign of the Whale, this Dupont Circle spot is known to be packed with Birds fans despite the "DC" label above the door. General admission starts at 6:30PM, unless you purchase a $5 ticket that guarantees early entry into the bar at 5:30 PM and standing room views of the TVs. Passes are also available for tables and booths ($100 to $300).
821 Upshur St., NW
This Petworth taqueria, owned by Eagles fan and chef Anna Bran-Leis, serves $5 to $7 margaritas, meatball sliders, and cheesesteak empanadas among other Philly-inspired dishes for the big game. 
2427 18th St., NW
Fans of both stripes are welcome at this Adam's Morgan sports bar, which plans specials like carnitas and chili-cheese nachos, burger sliders, and wings. Of the 50 beers on tap Pennsylvania and New England brews are front-and-center. Drink specials include $5 Goose IPA, hot cocktails, and a $10 beer-and-shot combo. The place was packed with Eagles fans for the NFC Championship (many of whom stumbled over from Ventnor Sports Cafe), but the bar plans on hosting a two-floor showdown for the Super Bowl with a Philly-themed main floor and a Patriots party on the lower level. Limited reservations are available at info@dcunderdog.com.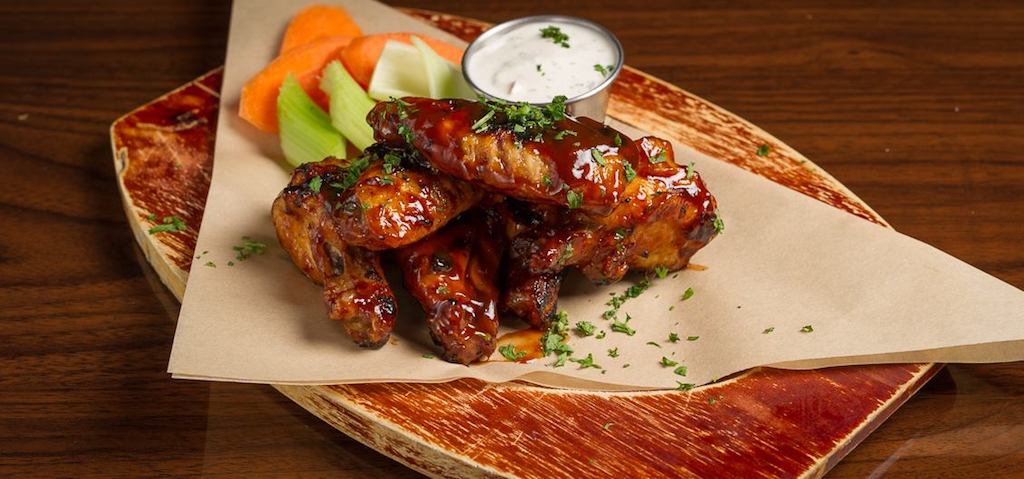 Patriots Fans:
229 Pennsylvania Ave, SE
This Capitol Hill bar promises no politics and no Miller Lite. On Super Bowl Sunday, owner Jimmy Silk says the place begins filling with Patriots fans just a few hours after the doors open at 10 AM. For the 90 minutes before kickoff, the lounge will host a free open bar with Sam Adams, Bud Light, and Yuengling for anyone wearing Pats gear. A New England-themed food menu features Wicked Wings, Wilfork's Pulled Pork Sandwiches, and Foxboro Fries.
1319 F St., NW
This upscale sports bar and restaurant is also an official Patriots bar, and hosts a ticketed all-you-can-eat-and-drink Super Bowl party from 5:30PM to 1AM. Fans can indulge in an open bar with beer and wine from an hour before kickoff until the last whistle; tickets start at $77. Other perks include bottomless wings, Caesar salad, flatbreads, and truffle fries, and free prize giveaways like Nationals tickets and Super Bowl LII gear.
14 F St., NW
Down the street from Union Station, this pub prides itself on its classic Irish menu and whiskey bar. A collection of memorabilia features 1930's Dublin police patches, unopened 19th century beer bottles, and, of course, torn Redskins Super Bowl tickets. As a national Patriots fan club location, New England-expats will have a wide range of beer and whiskey options to celebrate with, win or lose.
4915 Saint Elmo Ave., Bethesda
This Bethesda bar boasts 30 flatscreen televisions and surround sound. In addition to craft brews, the menu includes specials like chicken tenders, onion rings, chili bratwursts, and Bavarian beer pretzels, all priced from $5 to $14 per plate. And if that's not enough, drink specials include Bud light "pounders" for $5, and a five bottle Bud Light bucket for $15. 
713 King St., Alexandria
Cheer on the Pats at this Old Town Irish pub, which serves Sam Adams specials and a Super Bowl menu throughout the game. Fans can also enter a raffle to win a 72-inch flat screen TV at halftime. The party starts at 6:30 PM, but it's better to get there early as tables are reserved on a first come basis.