If you literally can't live without the home team—and you have at least $1,725 to spend on rent—consider 1221 Van. JBG Smith's new luxury apartment development directly across from Nationals Park just opened to residents, who can take in games from stadium seating on its rooftop deck. There's also an infinity pool up there, along with grills and outdoor bar seating. (When it's not baseball season, tenants can enjoy views of the monuments and Anacostia River.) Rents start at $1,725 a month for a studio, and top out at $10,050 for a two-bedroom with a den.
Take a look at the building's proximity to the ballpark in the renderings, below.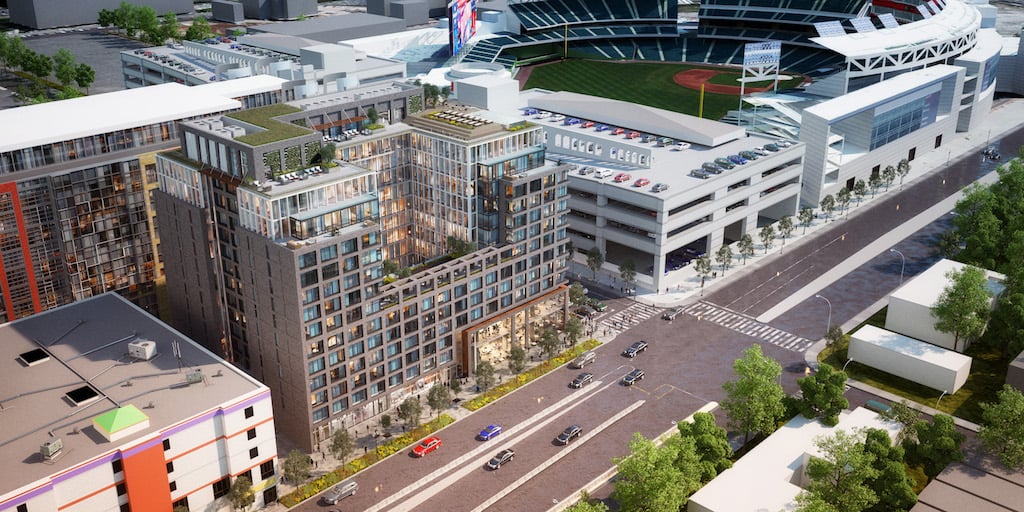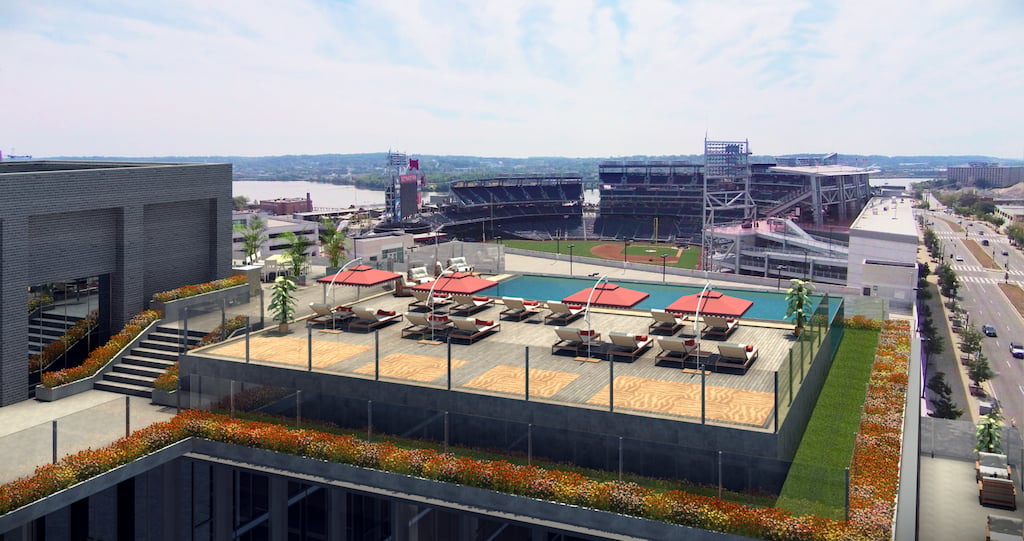 And here's a look inside the apartments.