Welcome back to Amazon Thirsty Thursdays, a semi-regular feature in which one city, state, mayor, or other entity with a vested interest in the bidding process for Amazon's second headquarters is named the "thirstiest." Last week's winner: the District of Columbia, which prevailed after the NoMa Business Improvement District handed out bananas to commuters as an homage to the banana stand on Amazon's main campus in Seattle. No, really. Here are this week's contenders for the title of most desperate for Amazon's vaunted HQ2 project, including some non-governmental actors.
First, an update from last week's edition: This series is meant to be a reminder of the lengths to which cities, counties, and states are going to show how they are the most worthy of Amazon's potential largess. But it's also supposed to be fun, you know? I called the head of Allegheny County, Pennsylvania, "saucy as Heinz variety pack" for his impassioned refusal to be transparent about Pittsburgh's HQ2 proposal. I compared a Delaware economic official to Michael Scott. And every entry ends with a recommendation for the winner of something that should quench their "thirst." Montgomery County won a jar of Old Bay-brand cocktail sauce, because Murrland. Last week, it was suggested that DC buy some banana drink mix after the NoMa BID's banana giveaway. Well, the NoMa BID actually bought three bottles of the damn daiquiri mix!
Thank you for the suggestion, @brfreed @washingtonian! https://t.co/91h0FIbdH5 • #ObviouslyDC https://t.co/eZSwTxf5yW pic.twitter.com/18QIkoGyOb

— NoMa BID (@NoMaBID) February 20, 2018
"We thought it was a funny idea," the BID's president, Robin-Eve Jasper, said when I asked her if she knew it was a gag prize. "We were just being banana stupid."
But they haven't been consumed. "We looked at the label and we saw how much sugar was in it and haven't tried it yet," Jasper said. "It's 200 calories from corn syrup in a four-ounce serving."
Still, Jasper continued, someone in her office may bring in some tequila Friday. Meantime, pour yourself a less-disgusting drink and meet this week's contenders:
Chicago
The great thing about Chicagoans is that they'll willingly tell you that their city has its own version of everything one expects to find in big-city life, but with a Midwestern spin. Seriously, they play a different version of softball there, using balls with ridiculous 16-inch circumferences instead of the 12-inch balls used literally everywhere else. But, all things considered, it's a perfectly pleasant city that made it to the Amazon shortlist. We already know Chicago wants it bad with an incentive package that includes a measure that would divert the state and local income taxes paid by Amazon's Windy City employees back to the company instead of government coffers. Chicago's latest gambit is a new YouTube video featuring various residents talking up their city as a great place to live and do business. "I could go to a Bulls game one night, the opera the next, and a show in the theater district the night after that," one of the Chicagoans says. Yeah, you definitely can't see an NBA game, opera, and live theater on consecutive nights anywhere else. The most recognizable face in the video is newly hired Bears Head Coach Matt Nagy. "I myself found a great home in Chicago, and I'm confident Amazon will too," he says in the video.
There are a lot of NFL cities on Amazon's shortlist, though. But if a football coach's comfort is going to be a selling point to Amazon, Chicago might be overplaying its hand. The Bears went 5-11 last year, a few games short of the 8-8 average record of the 15 NFL teams representing cities in the HQ2 bakeoff.
ARLNow
Northern Virginia, is nebulously defined on Amazon's 20-venue shortlist for the HQ2 project. The company is said to be examining a joint bid from Loudoun and Fairfax counties, as well as bids from Alexandria and Arlington County. But only Arlington's got a boost this week from a website scrutinizing its analytics. ARLNow, the scrappy news website focused on all things Arlington, discovered Tuesday that a recent surge in traffic to an old article about Arlington winning an award for environmentally friendly building design came almost entirely from Amazon employees. It's not every day that sharing a tidbit of Google analytics leads to wholesale aggregation, but that's what happened to ARLNow. The site's finding was picked up around the internet; it even got the Drudge Report's attention (via a roundup in the far-right economics blog Zero Hedge). But you're only as thirsty as your follow-up, and ARLNow did not let us down. Yesterday, it threw up a post just happening to point out that Amazon already has a bit of a presence in Arlington. Never mind the fact that Amazon has offices, data centers, and warehouses all over the world—including nearly every location on the HQ2 shortlist—there's an office in Arlington. Game over!
The Koch Brothers
You know when you're reading a comic book, and you find yourself struggling to remain in the hero's corner because the villain is raising some good points? Well, enter the new digital-advertising campaign that Generation Opportunity, a project funded by conservative mega-donors Charles and David Koch, is running in media markets on the HQ2 shortlist advocating against the use of taxpayer funds to lure Amazon. The first minute-long clip features the time-tested combination of news footage (in this case, that of government officials talking up their Amazon bids), provocative captions, and ominous music to make the case that Amazon shouldn't get a handout. "While small businesses and young entrepreneurs struggle, government cuts special deals with Amazon, a corporation that raked in $175 billion last year!" one caption reads. "Does this look like a company that needs taxpayer cash?"
The logical answer is that, no, of course Amazon doesn't need it, and the layers of secrecy governments are adding to the HQ2 process aren't helping either, the video goes on to state. "Unfair corporate welfare deals like the ones being lobbed at Amazon fuel cronyism, are conducted in darkness, and force small businesses to subsidize their competition," David Barnes, Generation Opportunity's policy director, says in a press release. Barnes may be funded by the Kochs, but he's not wrong on this. Mayors and governors all over the country are competing to see who can be most compliant to the wishes of one of the biggest companies on the planet, and they're mostly being opaque as hell about it. Generation Opportunity plans to run its ads in 19 cities vying for Amazon's headquarters. Call it an anti-thirst campaign.
Winner: ARLNow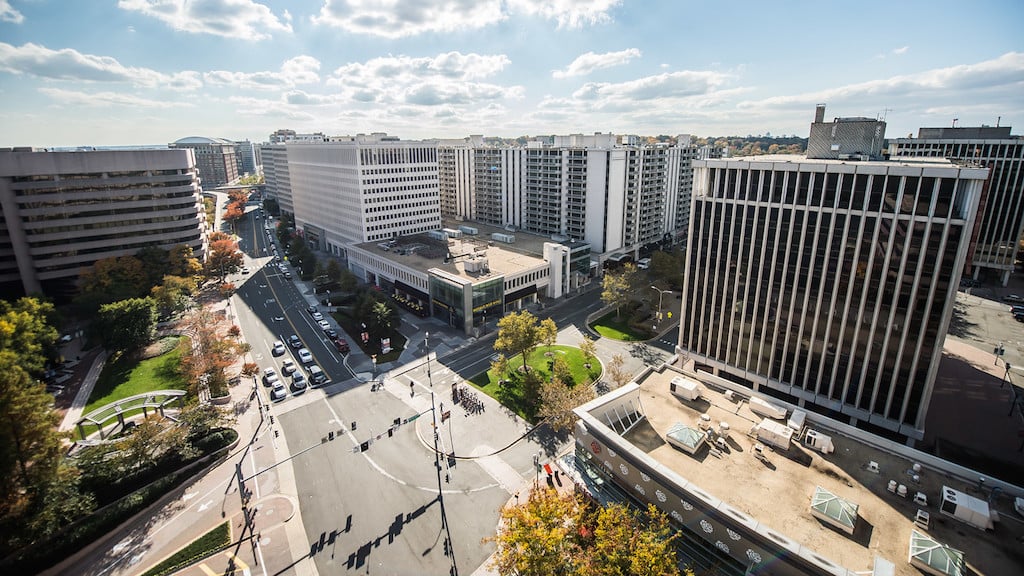 It's tempting to award Chicago for forcing the Bears' brand-new coach to plead with Amazon or the Kochs for their ad buy. But it takes real thirst for a website to willingly share its internal analytics, and only ARLNow can make that claim. Boasting about overall monthly visitors is common—the Washington Post does that every month, in part to show its advertisers that it's one of the biggest news sources in the world. But publishing details about traffic on a single article, down to the level of the readers' employer, is a very bold move, even if it amounts to nothing more than another flimsy tea leaf. "I wouldn't read too much into this," wrote one ARLNow commenter who described himself as a "long-time Amazonian." But the very idea of the article is to read into the traffic, enough to win this week's Amazon Thirsty Thursday. Congratulations, ARLNow. Take a break from Amazon for a minute and buy a six-pack of Dominion Root Beer at a real-world store.