Kristian Henderson decided to go natural in 2010. After getting a perm in elementary school, the Yale graduate was not only done with putting chemicals in her hair, but with all beauty companies that used harmful ingredients. She decided to look for products that could meet three criteria: all natural, made for black women, by black women.
Henderson points to an Environmental Working Group study that says more than 75 percent of commercial products marketed toward black women contain potentially hazardous ingredients. "When you think about those products, they typically are the products that are in the more mainstream environment," she says. "So it's important for us to support smaller black-owned brands that are cognizant about natural organic products for black women."
As she began creating a list of approved brands, Henderson's friends and peers caught on, and one simple question got her thinking. What if there was one place to get all of these products?
Her answer was BLK+GRN, an e-commerce store the GW teaching assistant professor launched earlier this month. The online shop carries items that meet all her criteria, and Black History Month was the perfect time to debut her company. "People are thinking about the impacts that African-Americans have had on our history, and we wanted to give people an opportunity and a way to continue to support and create history," she says.
Working out of Southeast, Henderson and her team manage 75 products through the site. Four of the companies whose products BLK + GRN carries are based in DC, and the store plans to add three more soon. Here are some of Henderson's favorites from each: 
Hunny Bunny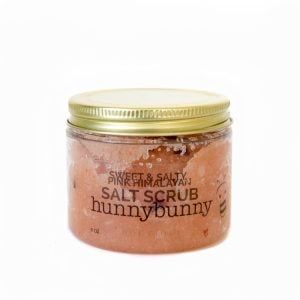 Who: Nya and Zuri Byers
What: Bath and beauty products
Favorite Product: Sweet & Salty Pink Himalayan Salt Scrub, $10
Why: "Exfoliants, when you make them at home and when you buy them, they're typically very different. What I love about the Hunny Bunny exfoliant is that it still has that small-batch, homemade, high-quality feeling that you get if you tried to make a scrub yourself, but you don't necessarily have the time to make it. And it smells amazing."
Laws of Nature Cosmetics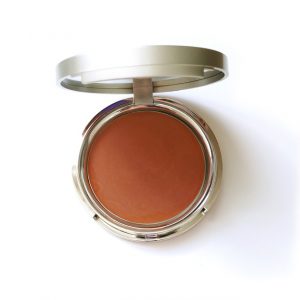 Who: Jasmine Rose
What: Foundation, concealer
Favorite Product: Foxy Finish Mineral Creme to Powder Foundation, $30
Why: "I've switched over my own personal makeup to use their makeup because that's how much I love it. I use the cream-based one. It goes on like a moisturizer, so it doesn't feel like it's clogging your pores like a traditional foundation."
Mischo Beauty

Who: Kitiya Mischo King
What: Nail lacquer
Favorite Product: The olive-tinged chocolate "Unbossed" Lacquer, $17
Why: "They're '10-FREE,' so they don't include a lot of the chemicals and toxins that a lot of other nail polishes have in them. It's also long-lasting. A lot of times when you put a nail polish on that's not gel, it chips within a couple of days. I've had her polish on for six or seven days and they haven't chipped yet."
Shea Yeleen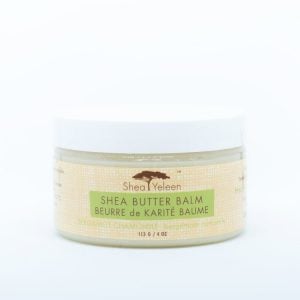 Who: Rahama Wright
What: Shea balms
Favorite Product: Bergamot Chamomile Body Balm, $10
Why: "You can just shy away from products that are mostly water-based. [Wright's] products are more in their natural state, so that's why we love her balms. She pays attention to the entire supply chain, and how she's working directly with the creators and farmers in Ghana to create the shea."