Milk Bar, the NYC-based  line of bakeries known for their made-for-Instagram cakes and cereal milk ice cream, turns ten this year. That's fairly old in today's restaurant industry years, but owner Christina Tosi still sees her business as a growing kid. 
"If it were a child, it would be in elementary school right now and have its own opinion about everything," the Springfield native says.
The year ahead is a big one for the brand that originated out of Momofuku Milk Bar, an adjoining bakery to David Chang's Lower East Side Ssäm Bar: Tosi, who's launched Milk Bars from Tokyo to Toronto, opens her second DC location at the Wharf this weekend. Plans are in the works for another bakery and pastry class space in Logan Circle–her biggest Milk Bar yet. Outside of Washington there's her flagship Los Angeles store coming later this year.
The expansion is partly fueled by an outside round of funding, Milk Bar's first. Tosi shied away from private investments for years, not wanting the bakery to get caught up in what she calls "a web of showiness" (confetti confections aside). Still, don't expect a Milk Bar to pop up in every suburban mall. Tosi says the extra funding won't change anything – she'll still be as picky about her next locations–many of which will be roomier and more interactive than previous branches.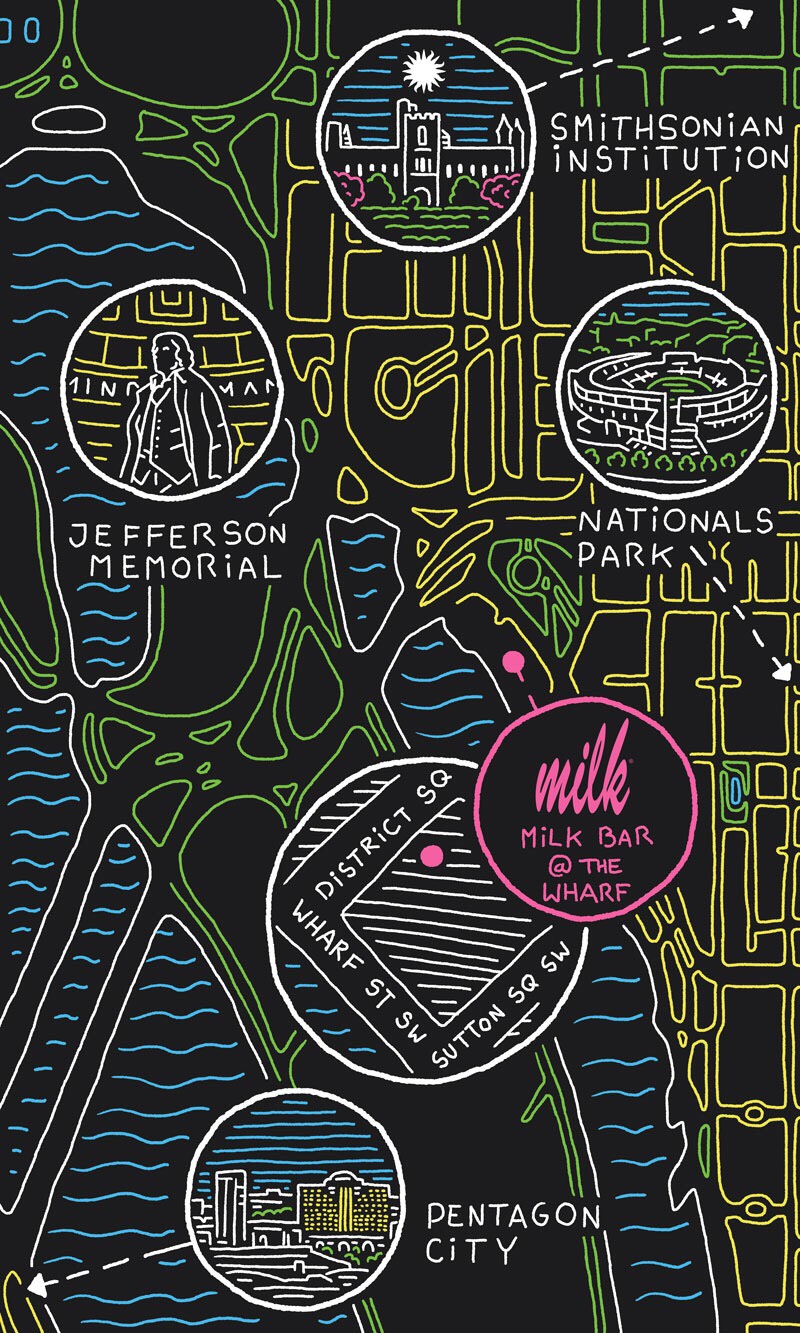 To that effect, her new spot in the Wharf is bigger than most Milk Bars. She wants it to be a place where people hang out, she says, and the brightly-decorated space has plenty of seating, with vintage album covers in the bathrooms and old Guinness Book of World Records scattered throughout.
Housed in an old auto body shop, her forthcoming Logan Circle storefront will be her biggest to date, and will include a class kitchen space where people can learn to make their own birthday cake truffles and compost cookies. Tosi wants to host craft fairs and farmers markets, and plans for ample outdoor seating and a garden for seasonal produce. That's right–the queen of compost cookies still wants you to eat your vegetables.