It still feels more like winter than spring, but you wouldn't know it from looking at the colorful rooftop bar or bright dining room at Cortez. The sunny Mexican bar/restaurant, channeling the Baja Peninsula, opens Friday for dinner, rooftop margaritas, and weekend brunch.
Owners Ryan Seelbach and Jeff Sunderland, who're also behind neighboring Takoda, transformed the former 1905 space with beach-y blues, colorful pillows for lounging with margaritas, and bright roof deck umbrellas. Ample space heaters will keep thing toasty until warm weather kicks in.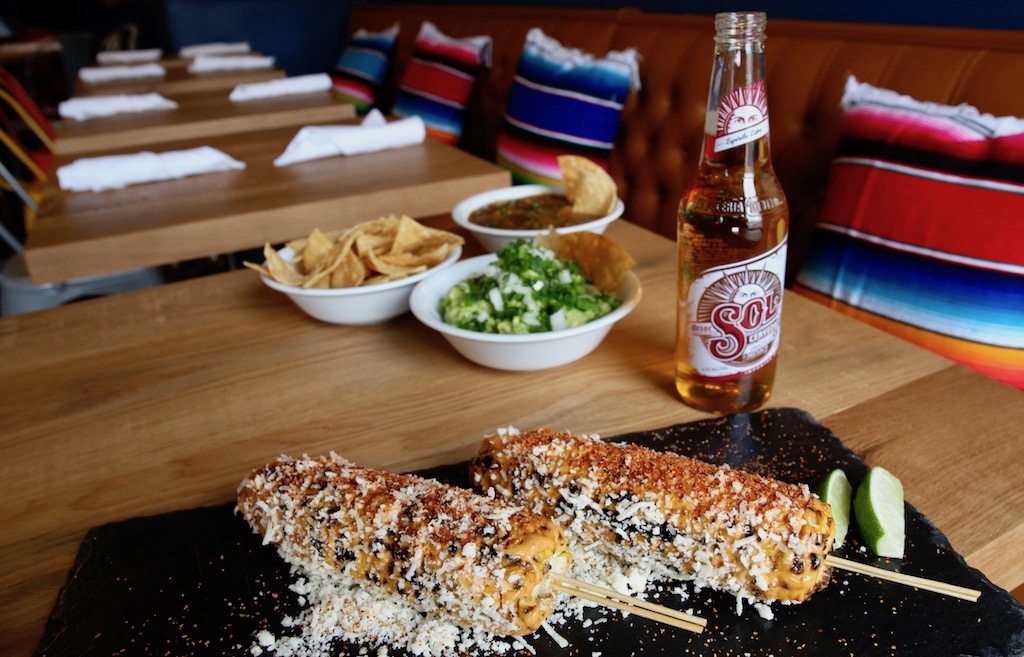 Fitting for the vibe, service is casual—or as Seelbach describes it "fast-casual, full alcohol." Patrons order both food and drinks at the well-stocked bar in the 50-seat dining room. (The roof will open for drinks only, and add tacos in warm weather.) Servers run food to numbered tables, as well as bussing. A concise opening menu of five tacos, homemade salsas, and snacks like elote street corn and guacamole keeps things simple—though options may grow over time.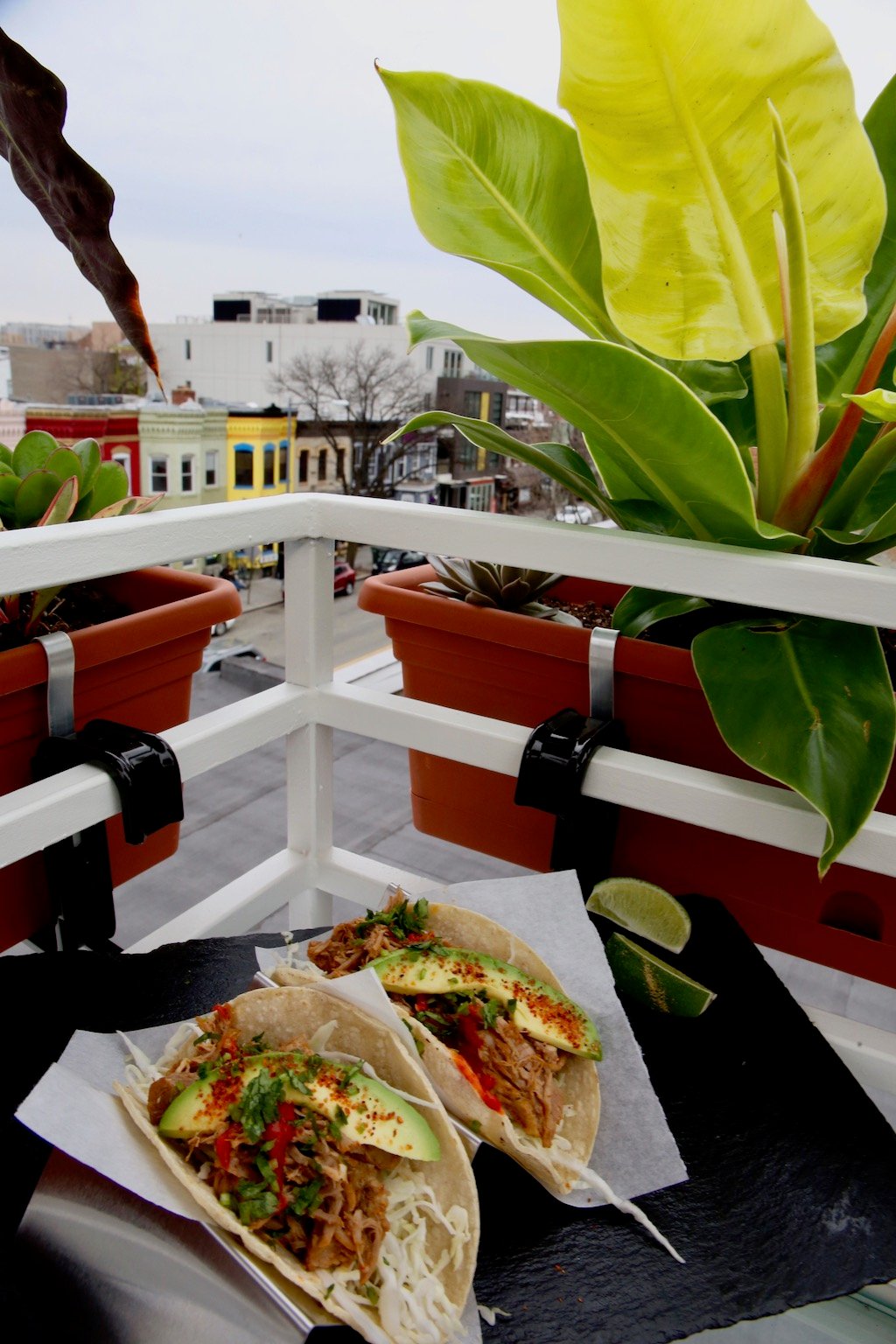 The kitchen homes in on the lighter fare you might find in a beach town—crispy fish tacos with lime crema, citrus-braised pork pibil, or a vegetarian taco with spicy cauliflower. Drinks follow the tropical route with homemade passionfruit margaritas, and organic slushies from Brooklyn's Kelvin Slush Co., including al fresco margaritas and, come springtime, grapefruit palomas. Tequilas, rums, and easy-drinking beers round out the list.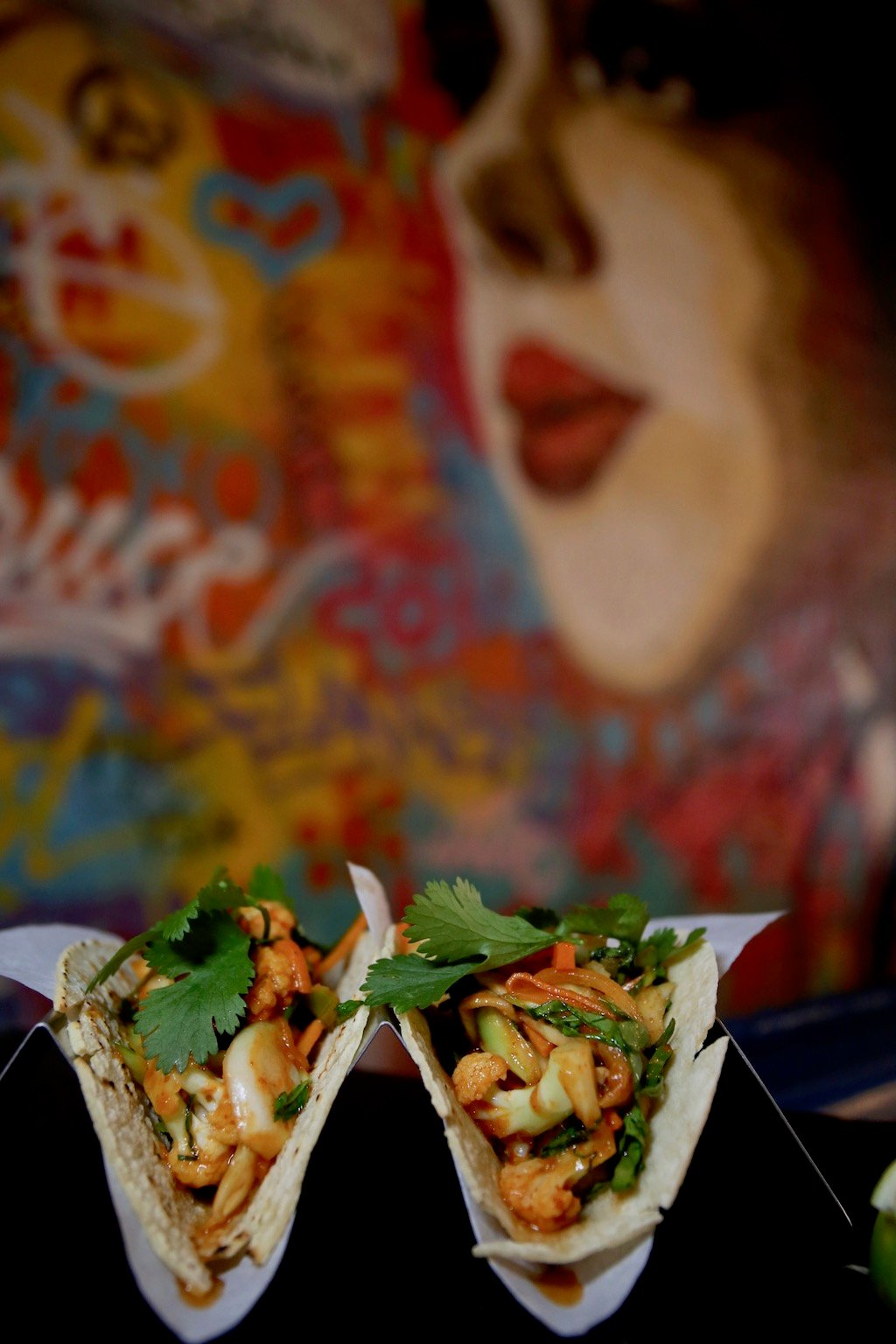 Seelbach and Sunderland are also taking a more casual approach at Takoda, launching a similar style of bar-order service in the dining room and rooftop garden. A narrower menu is also available—including frosé on the deck starting this weekend.
"We want to be great at a few things instead of mediocre at a lot of things," says Seelbach.
Cortez. 1905 Ninth St., NW. Open Wednesday through Sunday.