Adams Morgan residents watched for years as the former First Church of Christ, Scientist, at Euclid Street and Columbia Road was slowly transformed into the Line DC. After more than four years of construction, it finally opened in January. The neighborhood isn't exactly known as a tourist destination, but that might change with the arrival of a hip, millennial-minded hotel. Still, there's plenty for locals to enjoy, too.
1. A Place to Work
You can take your laptop to one of the hectic cafes on 18th Street and brawl for the last power outlet. Or you can grab a beverage and a snack at the Cup We All Race 4, the Line's clumsily named but pleasantly serviceable coffee bar, then head to one of the long tables in the bright, airy, and—for now—less crowded lobby.
2. Podcasts
It's hard to miss the recording studio in the lobby. That's where Full Service Radio, a podcast production company, tapes a series of programs that launched with the hotel's opening. Many programs feature interviews with DC locals; others are hosted by DC Public Library, Morgan H. West of @acreativedc Instagram fame, and chefs Erik Bruner-Yang and Spike Gjerde, who run the Line's restaurants. Guest rooms come with a 24-7 live stream, though all the shows are available on more typical podcasting platforms such as iTunes.
3. A Sophisticated AdMo Bar
Closing down a place on 18th Street can be fun. But if you're not one for getting rowdy until 2 or 3 am, the bars on either end of Bruner-Yang's Brothers and Sisters restaurant offer a more grown-up alternative, with a cocktail menu that includes hotel-bar classics such as a Paris Ritz–level sidecar and original concoctions featuring a deep library of globally sourced ingredients.
4. Dogs!
The Line's pet-friendly policy extends to paying guests' and lobby visitors' four-legged companions alike. So if you're looking for a stylish place to bring your dog—and not have to leave him or her tied up outside—this is your spot.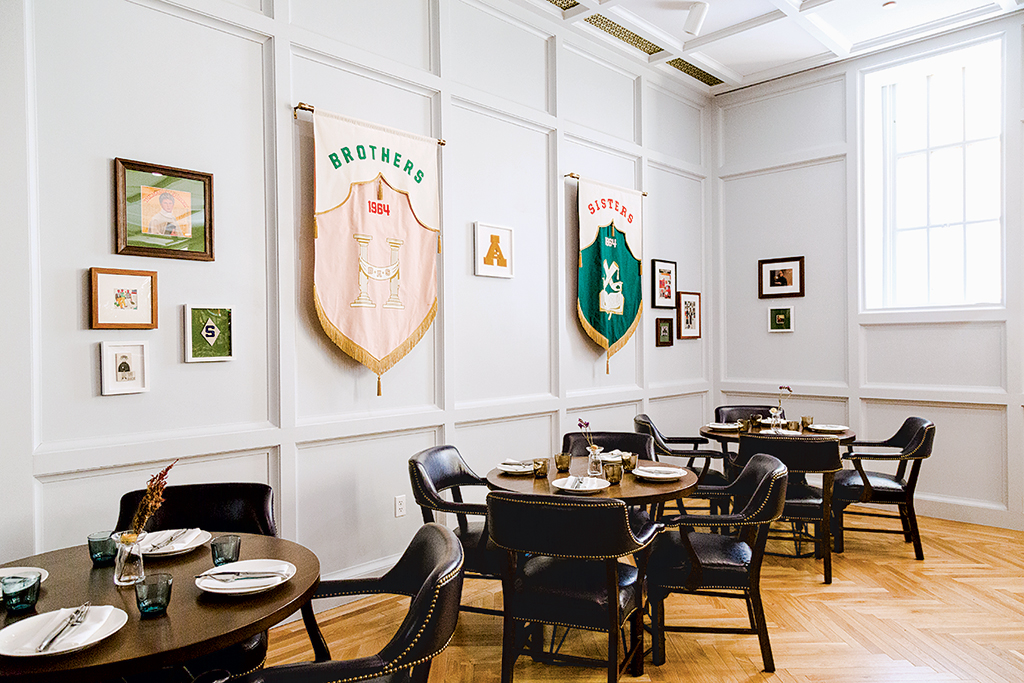 This article appears in the March 2018 issue of Washingtonian.