It's no secret that DC's food scene is more vibrant than ever, but there are a few things it's still lacking—especially creative, full-service vegan restaurants. Enter the Fancy Radish, a 65-seat eatery on H Street, NE from Philadelphia's plant-based restaurant pioneers Kate Jacoby and chef Richard Landau. The restaurant opens to the public on Thursday, March 22.
The husband-and-wife duo have earned several James Beard nods, having made their mark elevating vegan cuisine at the high-end Vedge, and bringing it more mainstream at the street food-style V Street and fast-casual Wiz Kid. Their inventive style of plant-base cooking has won over vegans and carnivores across the board. When it opens in the new Apollo building, Fancy Radish will land somewhere in the middle in terms of vibe and price point—and it's definitely a date night contender with its string lights, marble-topped bar, and garden-chic touches.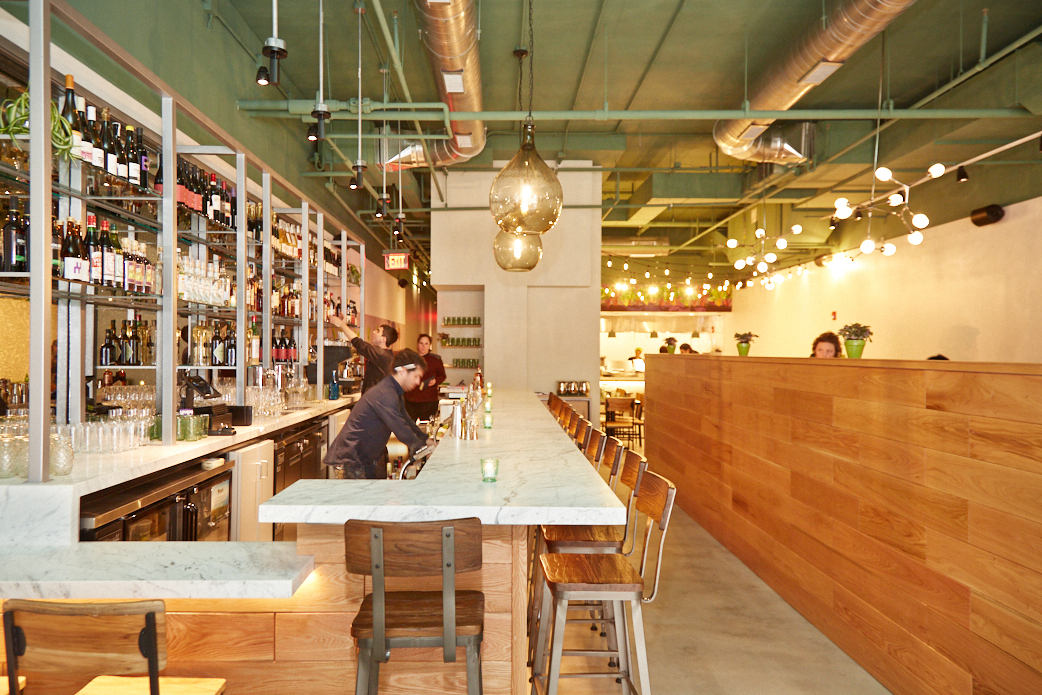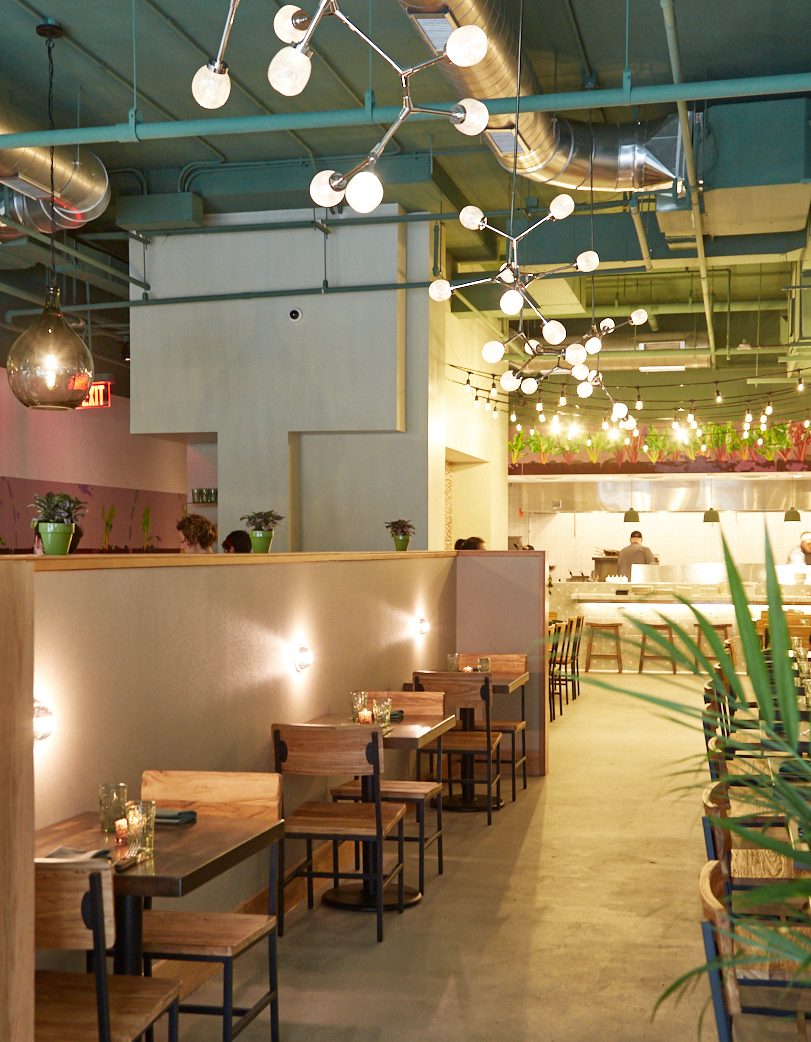 "We just kept hearing over and over and over again that DC doesn't have anything like this," says Jacoby. "A lot of restaurant groups will focus on taking over their city with every kind of thing they can do. For us, it was like, alright: we did a really nice selection of things we love in Philly, maybe there's a need in another city."
As for the name Fancy Radish, it comes from one of Vedge's signature radish dishes, one Jacoby says shows the breadth of vegan cooking. It changes seasonally, but as for now, expect to see it served with avocado, smoked tamari, and cucumber.
"You think radish, and you think one simple little radish that's on a salad bar," says Jacoby. "[But] you get all these different radishes that pop when you do something different to them. So you take something humble, and you elevate it."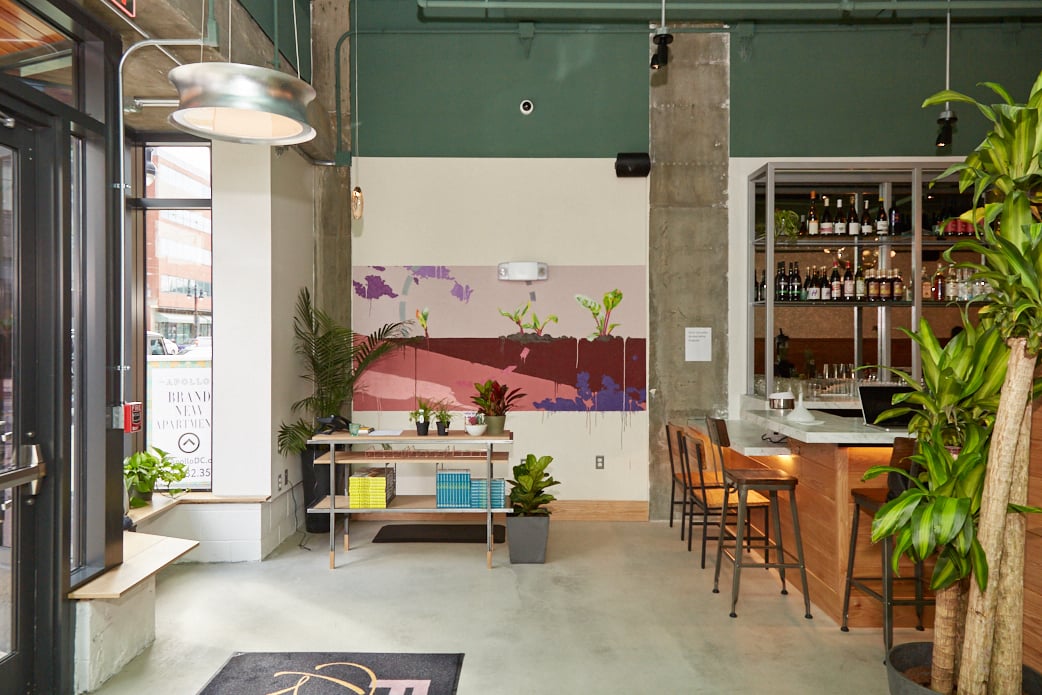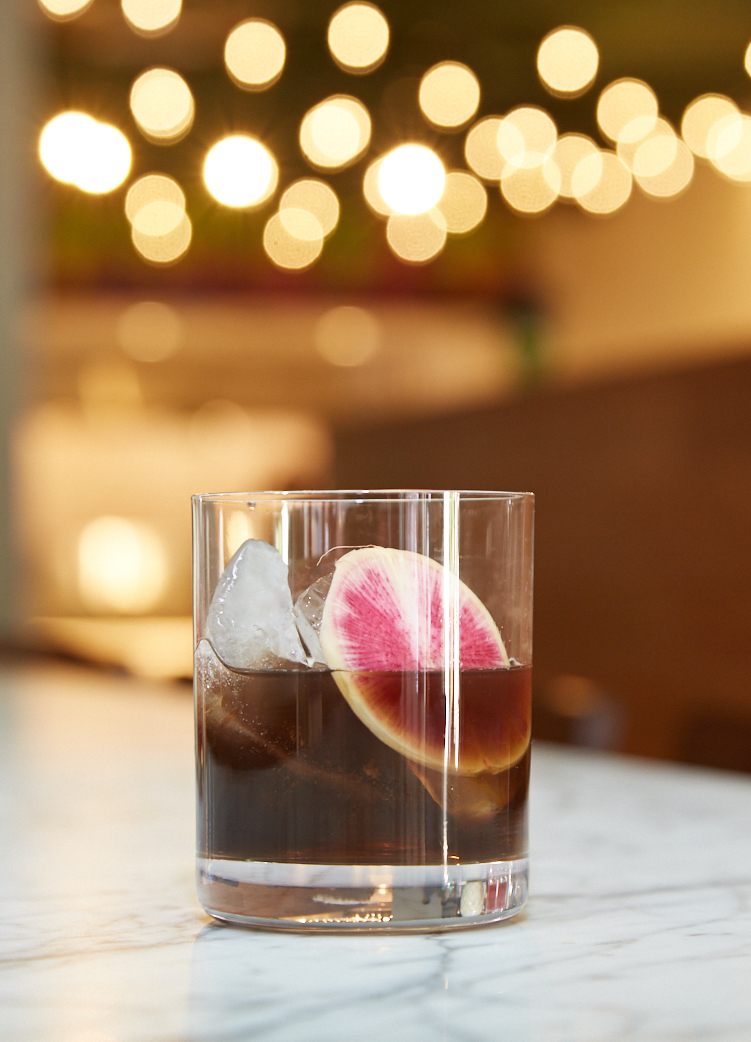 That motto can be applied to many of their options at the new spot—think humble rutabaga turned into a melty, cheese-like fondue with fresh-baked soft pretzels and pickles, or beets fashioned into a tartare with smoked tofu.
The kitchen plays on a variety of global street eats and flavors, such as Szechuan dan dan noodles where the traditional minced pork is swapped out for mushrooms and red chili-sesame sauce. Rounds of fried Peruvian potatoes sit in zesty aji amarillo with cilantro and peanut. For dessert, try chocolate beignets made of garbanzo bean flour, or a dense (but not dry), chocolate brownie with lavender ice cream. Want a drink? You can get those plant-based, too they have radish Manhattans on-tap.
The restaurant will serve dinner five nights a week to start, but Jacoby says hours will extend once they get settled. And fear not: brunch will be added in the coming weeks. "We know DC brunches hard," she says. "It's a sport down here."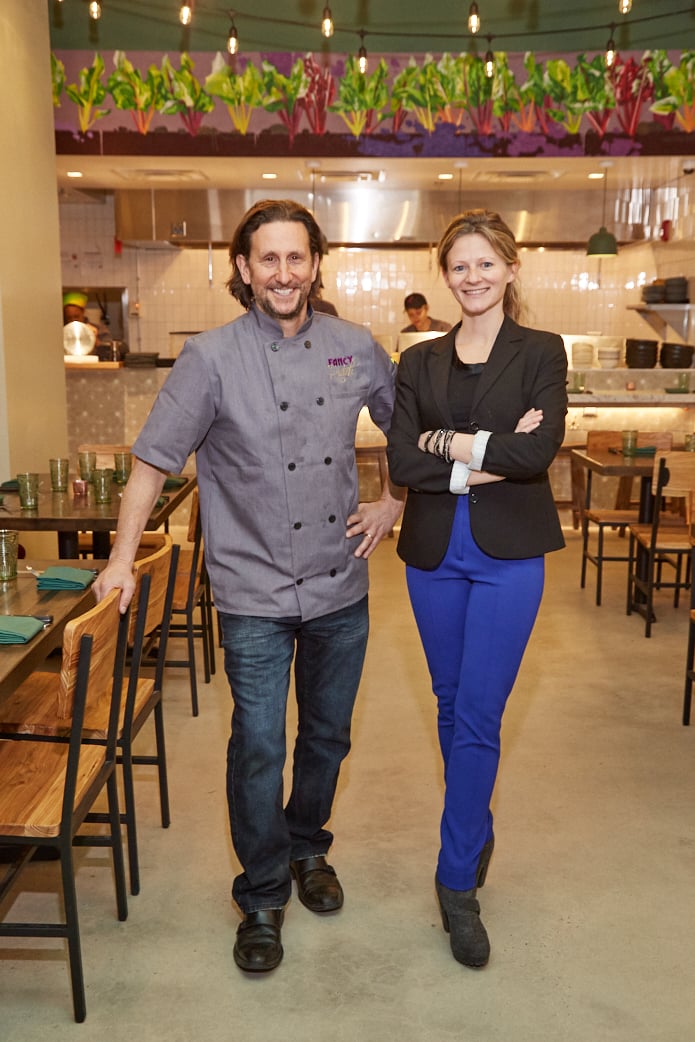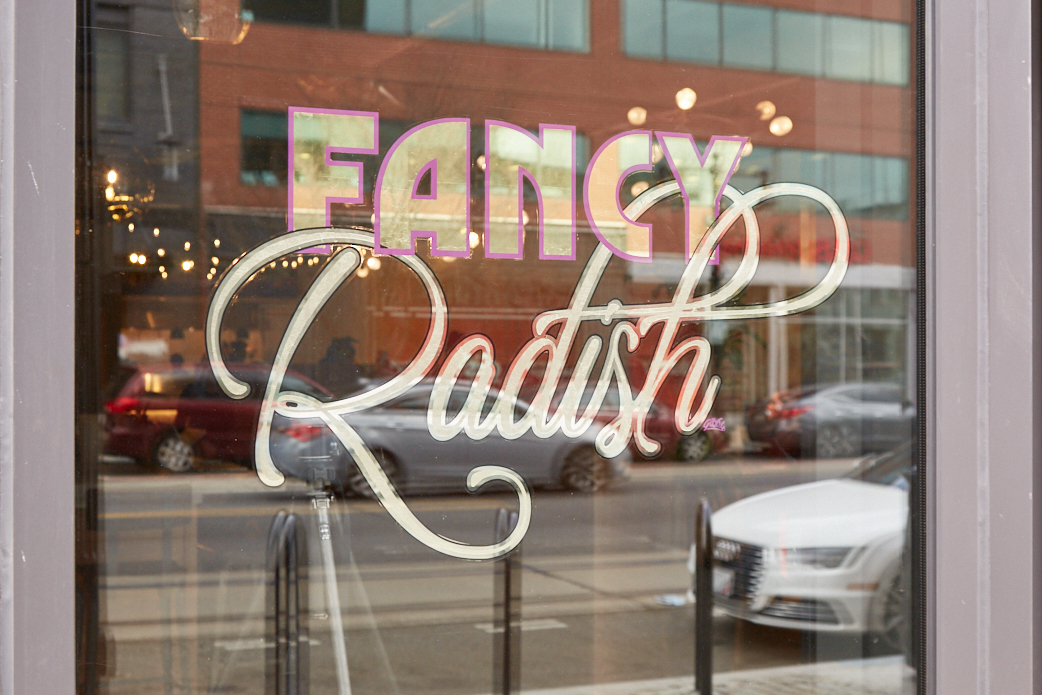 In a city where poke bowl shops seem to materialize daily, vegan food may seem like just another trend to some. But that's not the case, says Jacoby, who along with Landau has been a vegan since age 16. At the same time, neither are they trying to evangelize anyone to the world of plant-based eating.
"It's just about the food," says Jacoby. "I always tell our staff that people are here to eat and it just has to taste amazing. If they want to think about it and talk about it, they can. But I don't want to force that on anybody. What I really want to do is have them look at this food, eat with their eyes, smell it, and be like 'This is fantastic.'"
Fancy Radish. 600 H St., NE; 202-675-8341
*This post has been updated.