It's time to disrupt the fit economy and embrace the home gym. You don't need to invest in a hulking Bowflex machine that'll just sit in the garage, either. Instead, keep it simple with these five items that deliver a total-body workout at your own convenience. You'll save time, gain privacy, and obviously save money—these cost less than $100, total, or about as much as a one-month membership at a DC gym (and that's on the cheaper end of the spectrum). Enjoy grunting as loud as you want and never having to clean off another machine again.
Jump Rope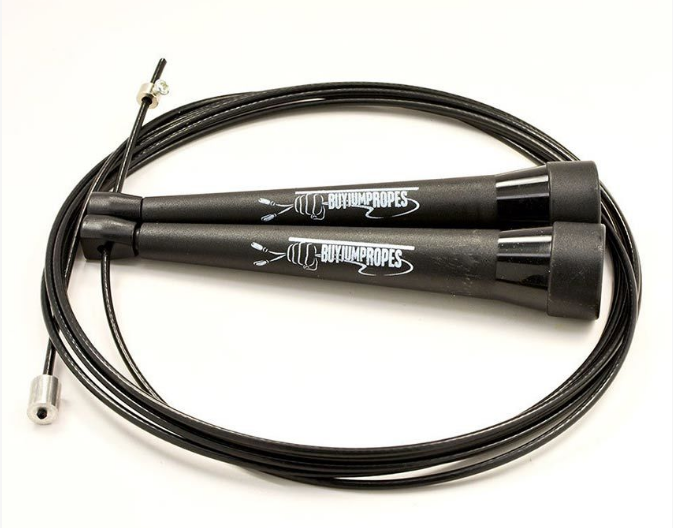 This gym class hero is a far cheaper cardio alternative than a pricey treadmill. Jumping rope for 15 minutes has roughly the same health benefits as running an 8-minute mile, according to Calorie Lab, and can even improve cognitive function, thanks to improved nervous system communication between your brain, wrists, and legs. This speed rope is super popular with the Crossfit bunch due to its lightweight design, making it ideal for a warm-up of double unders in the backyard. Ultra Light 2.0 cable speed rope in black, $10 at buyjumpropes.net.
Exercise Ball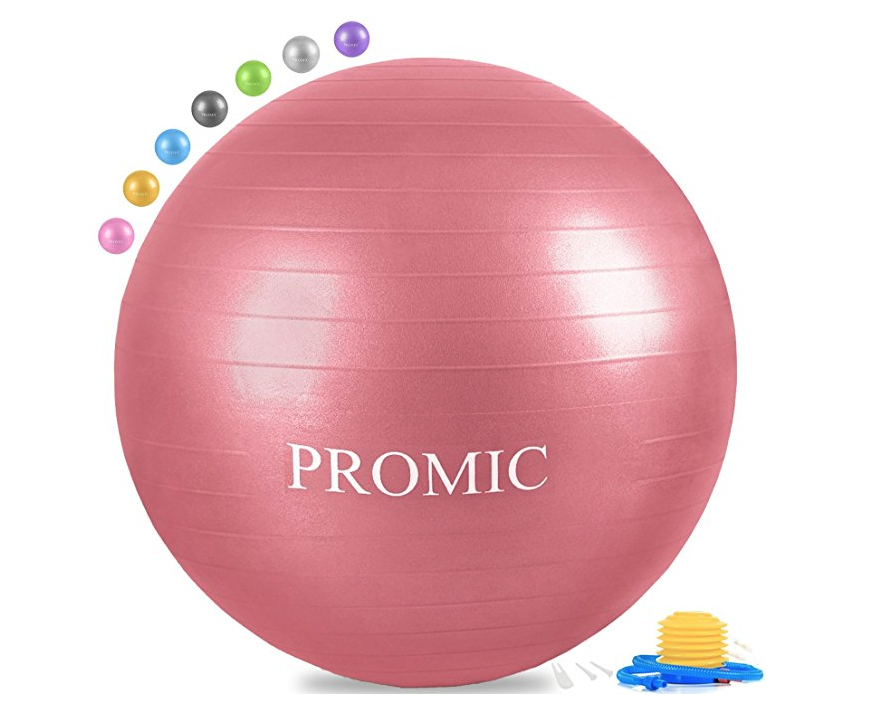 This exercise ball has a matte finish for superior grip, whether you're doing jack-knifes, hamstring curls, or regular crunches. One of the most versatile pieces of home gym equipment, it can be used for yoga and Pilates, or improve core strength and balance by using it as a desk chair, à la Dwight. Pump included. PROMIC exercise ball, $14 for 55cm in red, Amazon. 
Pull Up Bar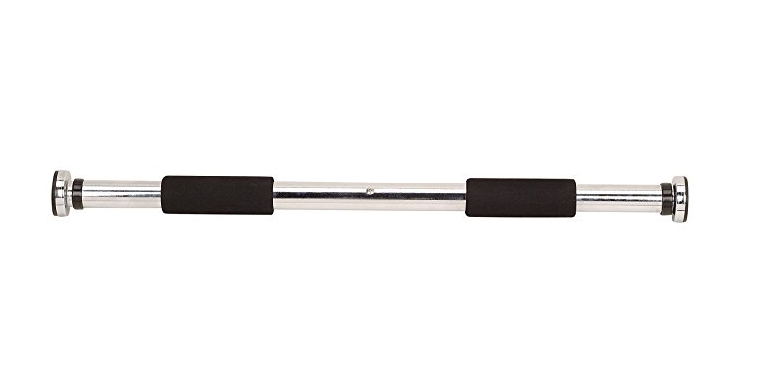 Not just for college bros, the doorway pull up bar offers an intense, at-home upper body workout using just your body weight. This bar is adjustable and easily removable for taking it on the go; together with the very portable jump rope, you can get a killer workout just about anywhere. This bar supports up to 220 pounds. Sunny Health & Fitness Doorway Chin Up Bar in Silver, $14, Amazon.
Kettlebells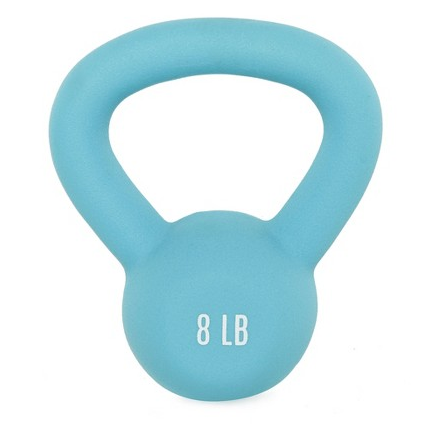 Those gals over at Tone It Up have expanded their takeover of the Instagram fitness market via product partnership with Target, bringing us surprisingly affordable gym staples that are cute, too. While pretty to look at, be prepared to have your butt kicked with a simple four-move circuit of kettlebell swings, windmills, snatch and cleans, and single-leg deadlifts with rows. The slip-free handle ensures it won't go flying into your full-length mirror when your palms get sweaty. Tone It Up Kettle Bell, 8 pounds, $25, Target.
Foam Roller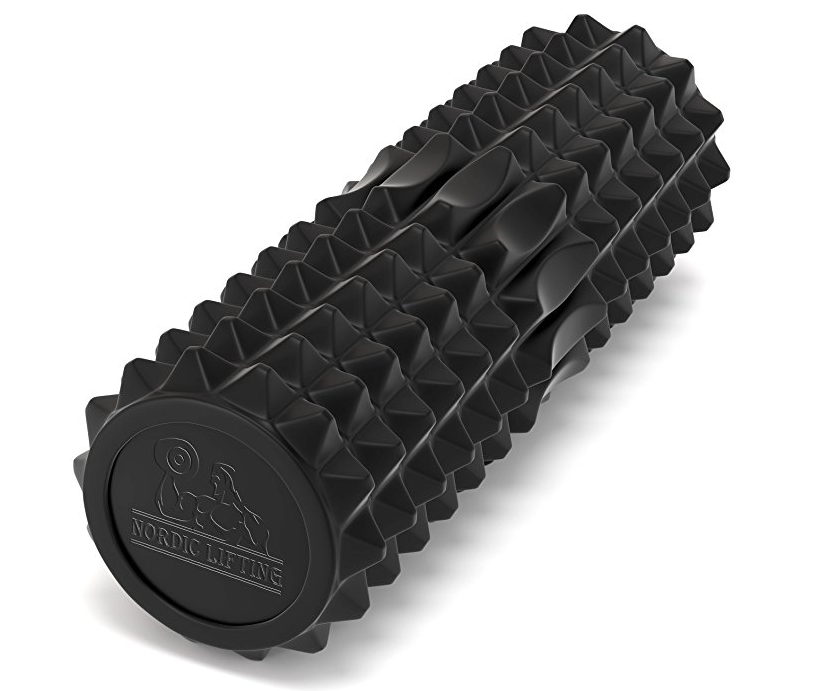 See those innocuous little nubs? Those are like mini torture sessions for your muscles that hurt so good. Cooling down with foam rolling session flushes blood from muscles to make room for nutrients and oxygen to get in, promoting faster recovery. This foam roller is great for knots in your back, the iliotibial band (that thick tissue on the side of your thigh that seems impossible to stretch out), and deep knots in your tush from running. Foam roller for best muscle massage & deep tissue trigger, $30, Amazon. 
Questions or comments? You can reach us
on Twitter
,
via e-mail
, or by contacting the author directly: