Our Washingtonian Recommends lists bring you the best places to eat, drink, and be entertained—all selected by Washingtonian editors.
After a long day visiting museums, attending a rally, or just enjoying America's landmarks, chances are you'll be starving. Here are the best restaurants within a short walk of the National Mall, listed from casual to fancy:
Teaism
400 8th St., NW; 202-638-6010
Whether you need a quick pick-me-up or are looking to linger, this casual Japanese cafe and tea house is a welcome respite. The vegetarian-friendly menu includes everything from curries to noodles, although we're partial to the roll-your-own-handroll bento box with tea-cured salmon. For a recharge, order a pot of green tea—or a glass of sake. Inexpensive.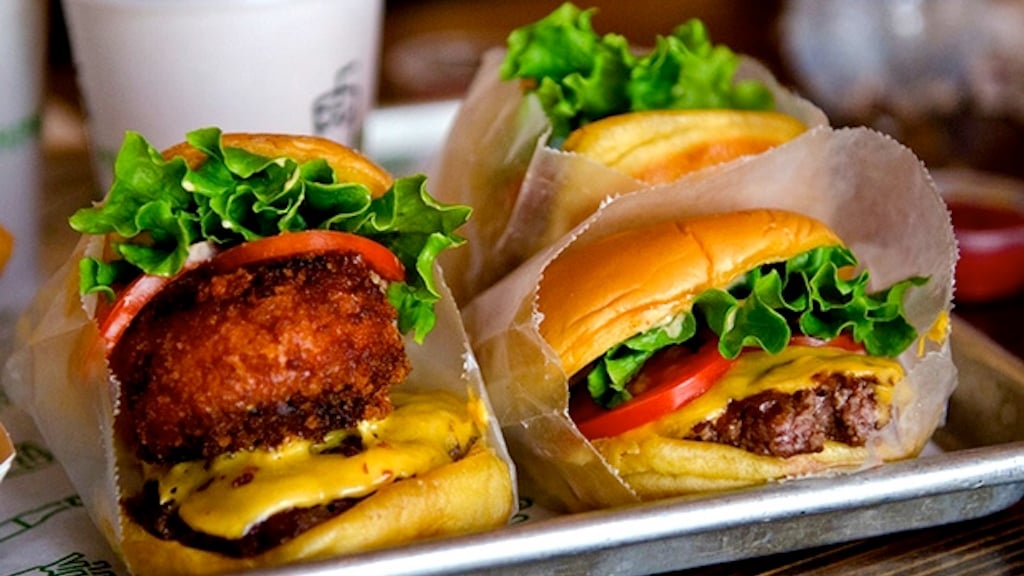 Shake Shack
800 F St., NW; 202-800-9930
So you want a burger. Sure, there are fancier burgers from local joints, but it's hard to compete with the simple perfection of this New York-based chain's smashed Angus beef patties on Martin's Potato Rolls. It's quick and easy, although worth taking your time for the crinkle fries with cheese sauce and chocolate frozen custard. Inexpensive.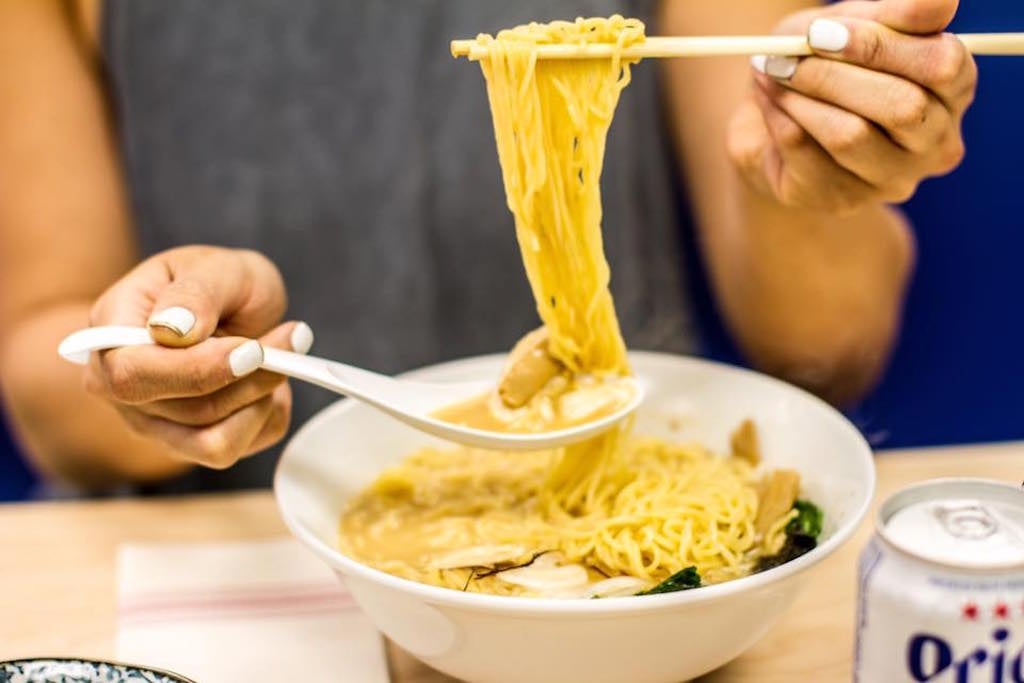 Bantam King
805 V St., NW; 202-733-2612
When the ramen trend hit Washington, the city was awash in ultra-porky tonkotsu soups. Now there's a wealth of styles, and one of the best is Bantam's "chicken ramen." The Daikaya team set up shop in a tiny, Technicolor former Burger King in Chinatown, and it dishes up comforting chicken-noodle soups at their finest. We dream about the bowls of creamy paitan broth, twisty noodles, pulled poultry, dandelion greens, corn, and chili threads. A small menu begs thorough exploration, especially brined-and-fried birds served alongside rice drizzled with butter and poultry drippings. Inexpensive.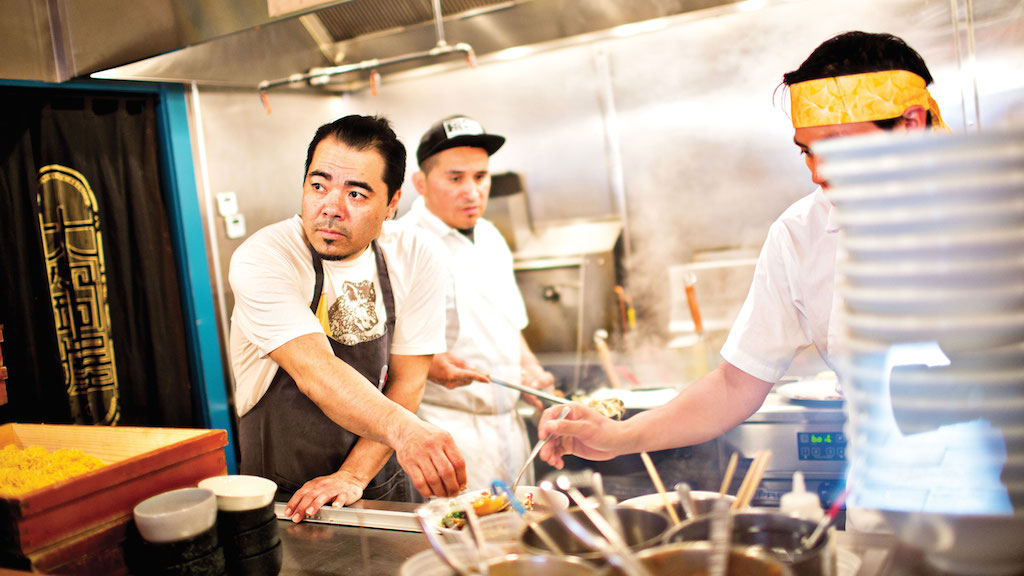 Daikaya
705 6th St., NW; 202-589-1600
Upstairs or downstairs? It's a tough decision. At street level, a buzzy counter serves some of the city's best ramen. What makes the steaming bowls so special: springy noodles custom-made in Sapporo, a nuanced 16-hour stock, and wok-finished bean sprouts and ground pork to top it all off. (The vegetarian option is a worthy rival.) Overhead, a Japanese tavern serves sake, whiskey, and fun cocktails using shiso and yuzu alongside a big menu of drinking snacks. We can't get enough of the silky egg-and-dashi custard with truffled shiitake sauce or the okonomiyaki-style pork-belly-and-Brussels-sprout skewers. Inexpensive to moderate.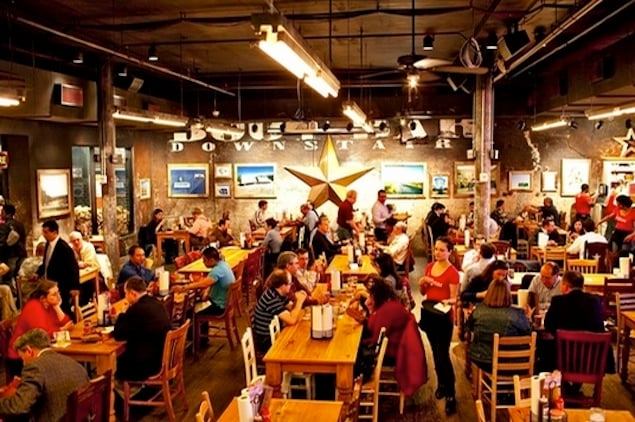 Hill Country Barbecue Market
410 7th St., NW; 202-556-2050
The dining hall is full of Lone Star state kitsch, but the barbecue here is as legit as it gets outside Central Texas. (In fact, the killer jalapeno-cheddar sausages come from Kreuz Market in Lockhart, which Hill Country is modeled after.) Textbook brisket is smoked for around 15 hours on Texan post oak—no gas or electric assist, a rarity in the city. But you'll also find more seasonal, less traditional fare like lamb belly and apricot-rubbed pork chops. It's hard to go wrong with any of the sides, but don't miss the cucumber pickles and corn pudding when it's on special. Moderate.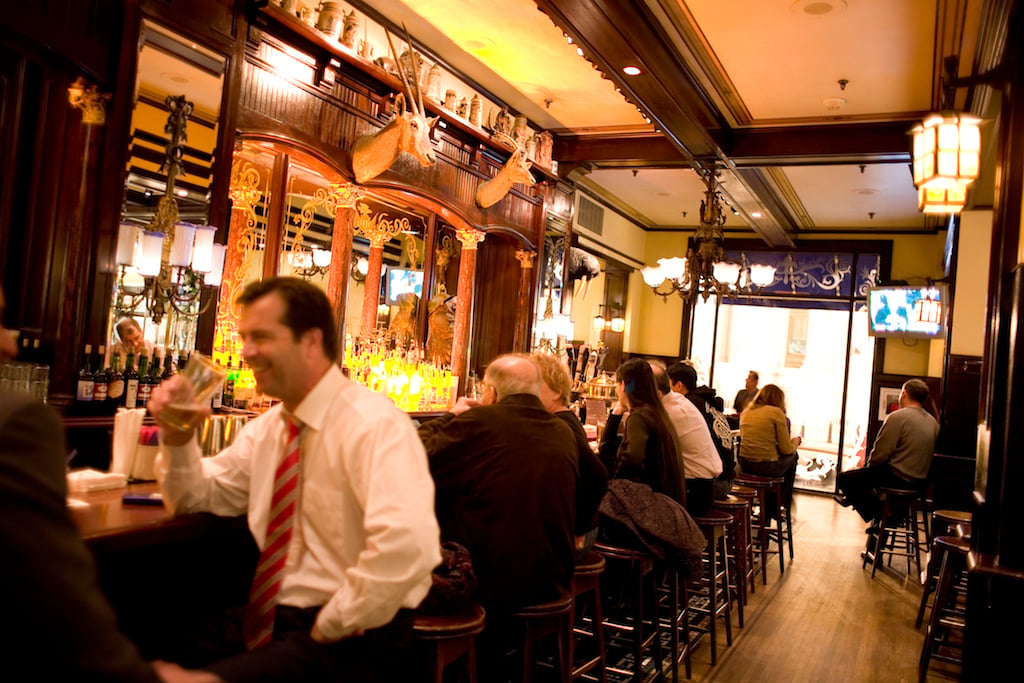 Old Ebbitt Grill
675 15th St., NW; 202-347-4800
Few places feel more "Washington" than this old-school, mahogany-covered saloon neighboring the White House. The American menu includes plenty of easy-pleasers for adults and kids. We like to post up at one of Old Ebbitt's four—yes, four!—bars for a beer with a crab cake sandwich or a platter of oysters. Get those bivalves half off during happy hour. Moderate.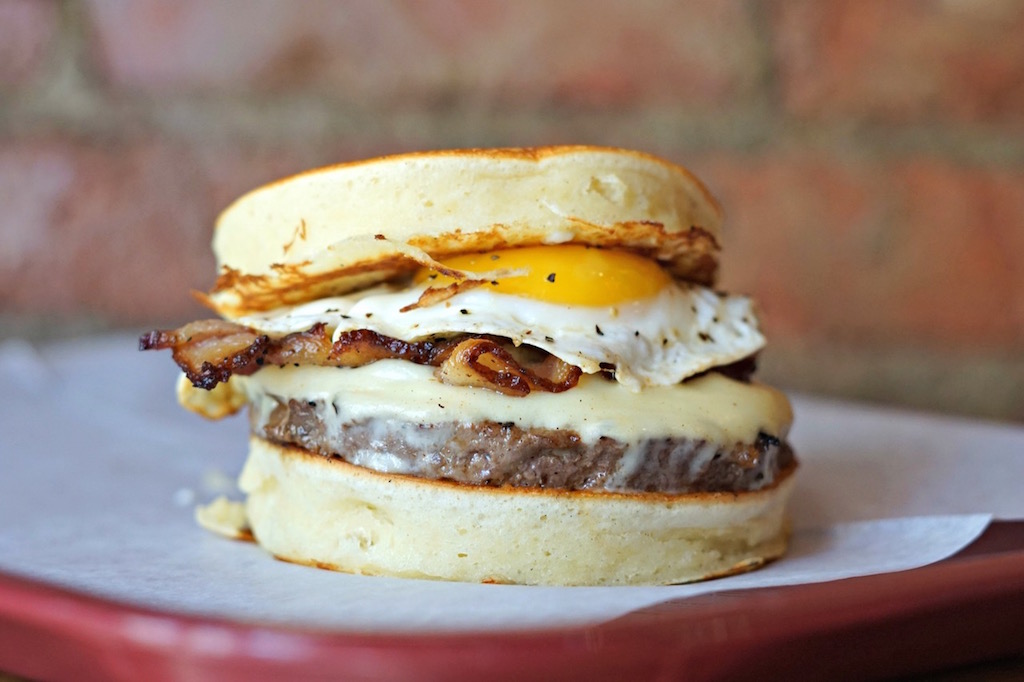 Red Apron Butcher/The Partisan
709 D St., NW; 202-524-5322
Chefs love to brag about their housemade charcuterie, but no one does it nearly as well as butcher-chef Nate Anda. His checklist menu of offbeat meats such as Negroni-inspired salami or wild boar pate is easily the highlight of the Partisan's moody dining room. Meaty small plates make for hearty grazing alongside a well-curated selection of quirky wines, tart-funky beers, and bitter cocktails. For something more casual, head to adjoining Red Apron, where wagyu pastrami and smoked porchetta are stuffed into sandwiches. Inexpensive to moderate.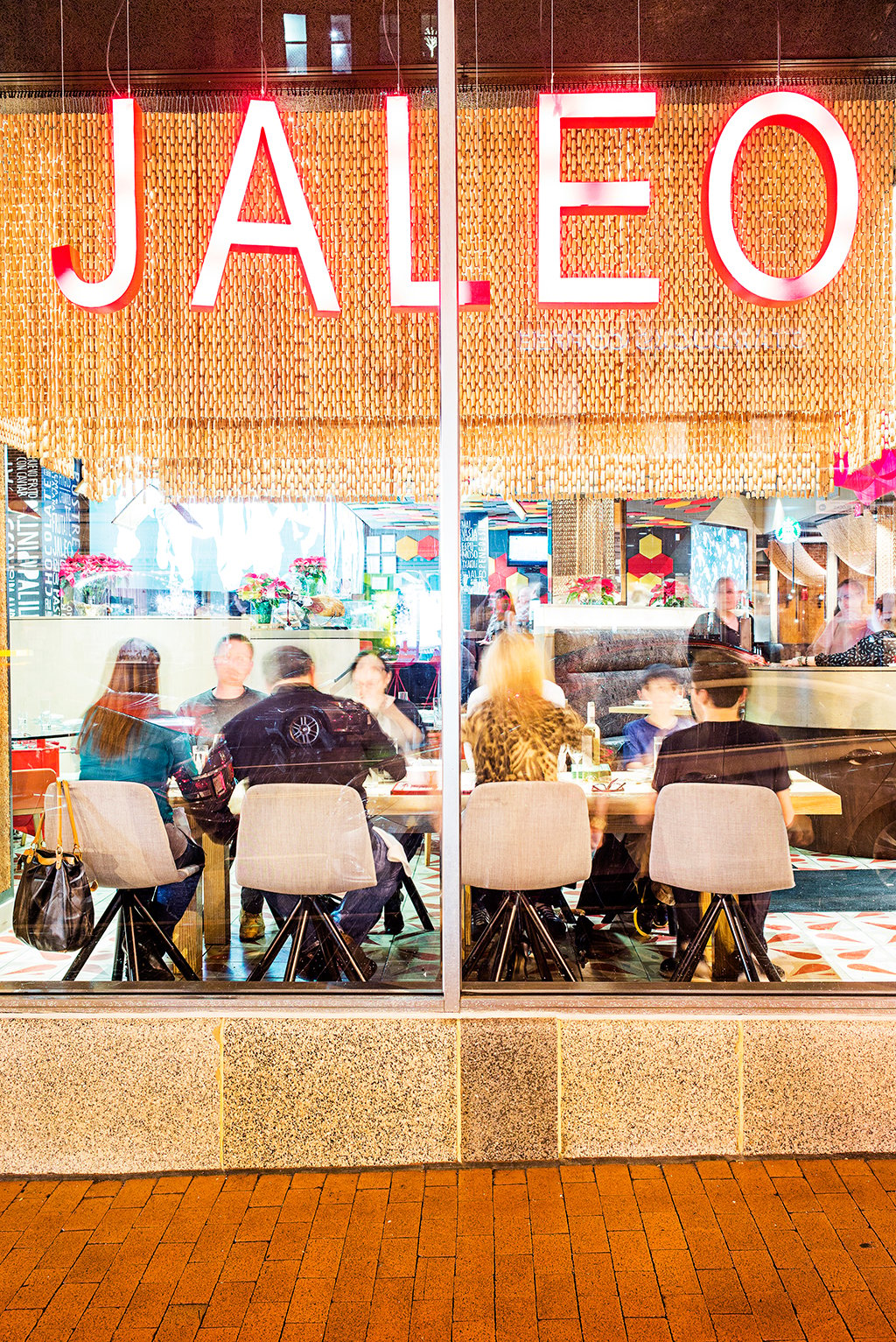 Jaleo
480 7th St., NW; 202-628-7949
When Jaleo opened in 1993, tapas-style dining was still a relatively foreign concept in Washington. Even as small-plates restaurants have multiplied to encompass a globe's-worth of cuisines, José Andrés's flagship Spanish spot still holds its own. Some of the greatest pleasures are its simplest: a flauta (sandwich) with Ibérico ham and tomato, garlicky sautéed shrimp, or roasted peppers and eggplant dressed with sherry vinegar. Sangría is a tempting way to liven up a meal, but it's even harder to resist one of a half dozen gin-and-tonics, each with its own lovely arrangement of fresh herbs, citrus, and a crystal-clear block of ice. Moderate.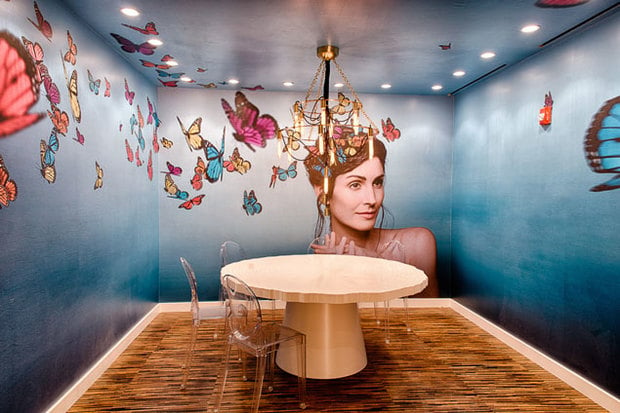 Oyamel
401 7th St., NW; 202-628-1005
It doesn't matter what day of the week it is; the butterfly-stewn bar and colorful dining room at José Andrés' modern Mexican restaurant are always pulsing. The mezcal and tequila cocktails are a big reason why (we love the blood orange chile margarita), but you can mine the lengthy menu for some lively cooking too. Oozing quesadillas on housemade tortillas are upgraded with Mexican "truffle" (ahem, corn smut). Counterbalance that with a refreshing ceviche or colorful salad. Of course no order would be complete without guacamole, mixed to your tastes tableside. Moderate.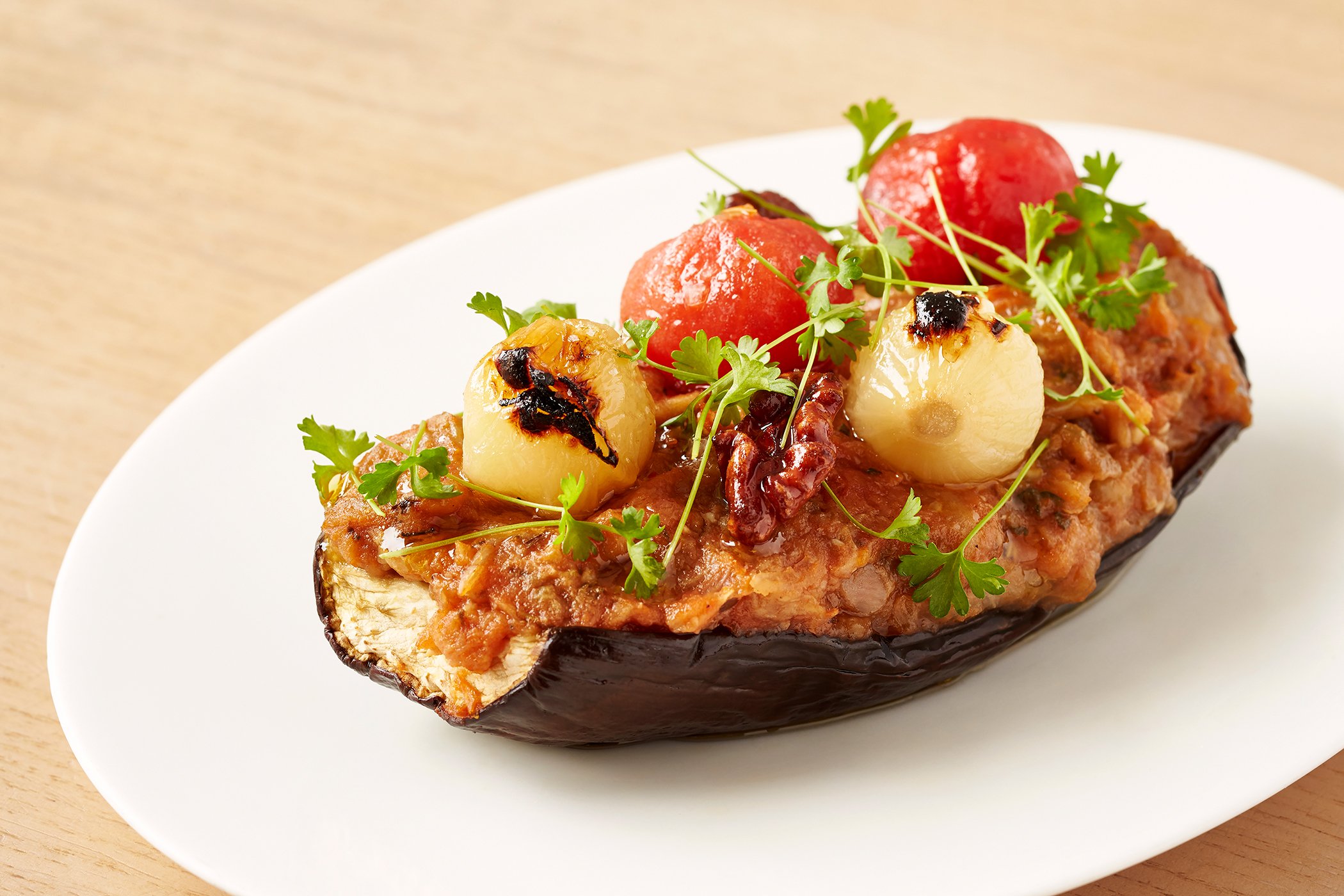 Zaytinya
701 9th St., NW; 202-638-0800
On any given night, this Mediterranean restaurant has the feeling of a bustling bazaar. Crowds pack the Aegean-toned eatery, accented with olive-oil vessels and meats turning on spits in the open kitchen. A multi-page menu means not every bite is a home run, but there are tasty options for all: dips and spreads served with warm pita; adventurous plates of lemony snail kibbeh and lamb-tongue souvlaki; and abundant vegetarian options. The bar pours lesser-known coastal spirits and does a tasty spin on a whiskey sour with Greek tsipouro brandy. Moderate.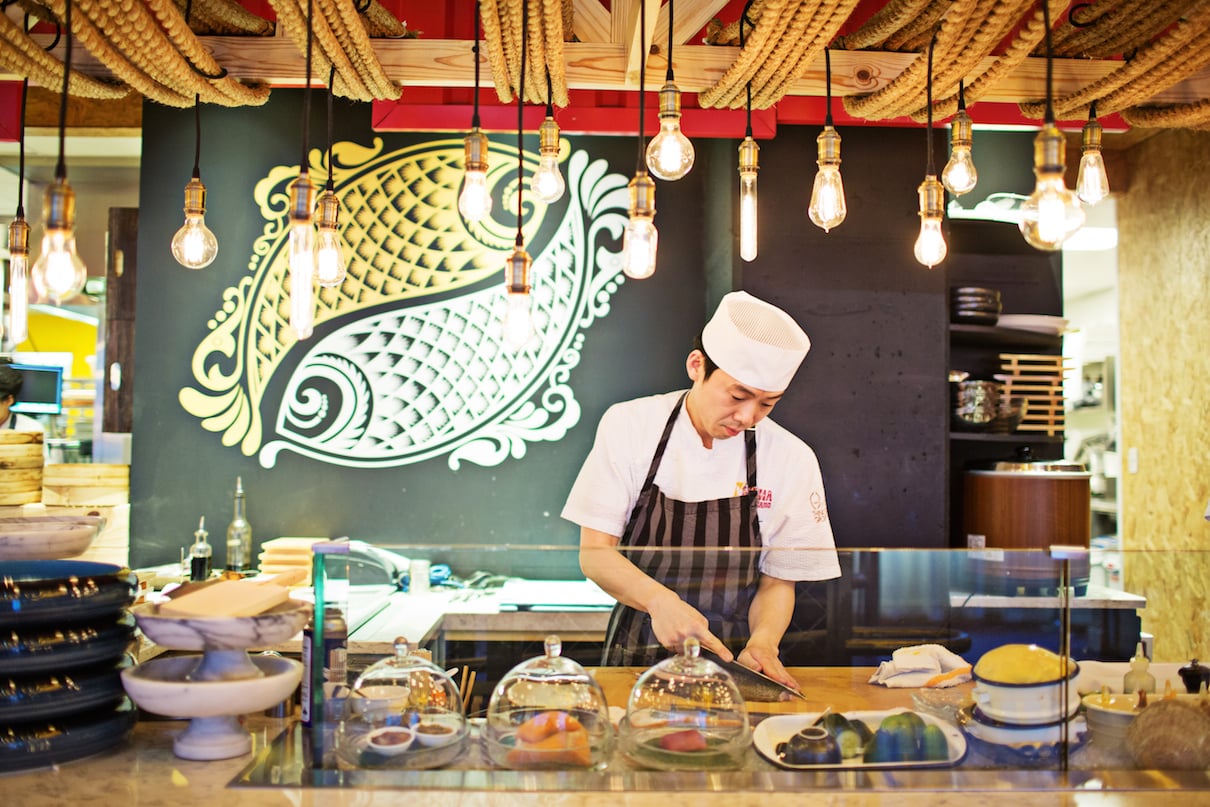 China Chilcano
418 7th St., NW; 202-783-0941
Peruvian cuisine, a nexus of Andean, Japanese, and Chinese flavors, is seen through the lens of José Andrés—and distilled into small plates—at this loud, colorful dining room. The kitchen handles all facets of the cuisine with ease. There may be no better rendition of har gao (translucent-skinned shrimp dumplings) in the area, and ceviches are small masterpieces. Build up to at least one bigger finish, whether a veggie-packed fried rice, a classic lomo saltado, or the plump Maestro Wong shrimp, glazed in a hauntingly complex, black-bean-tinted sauce. Moderate.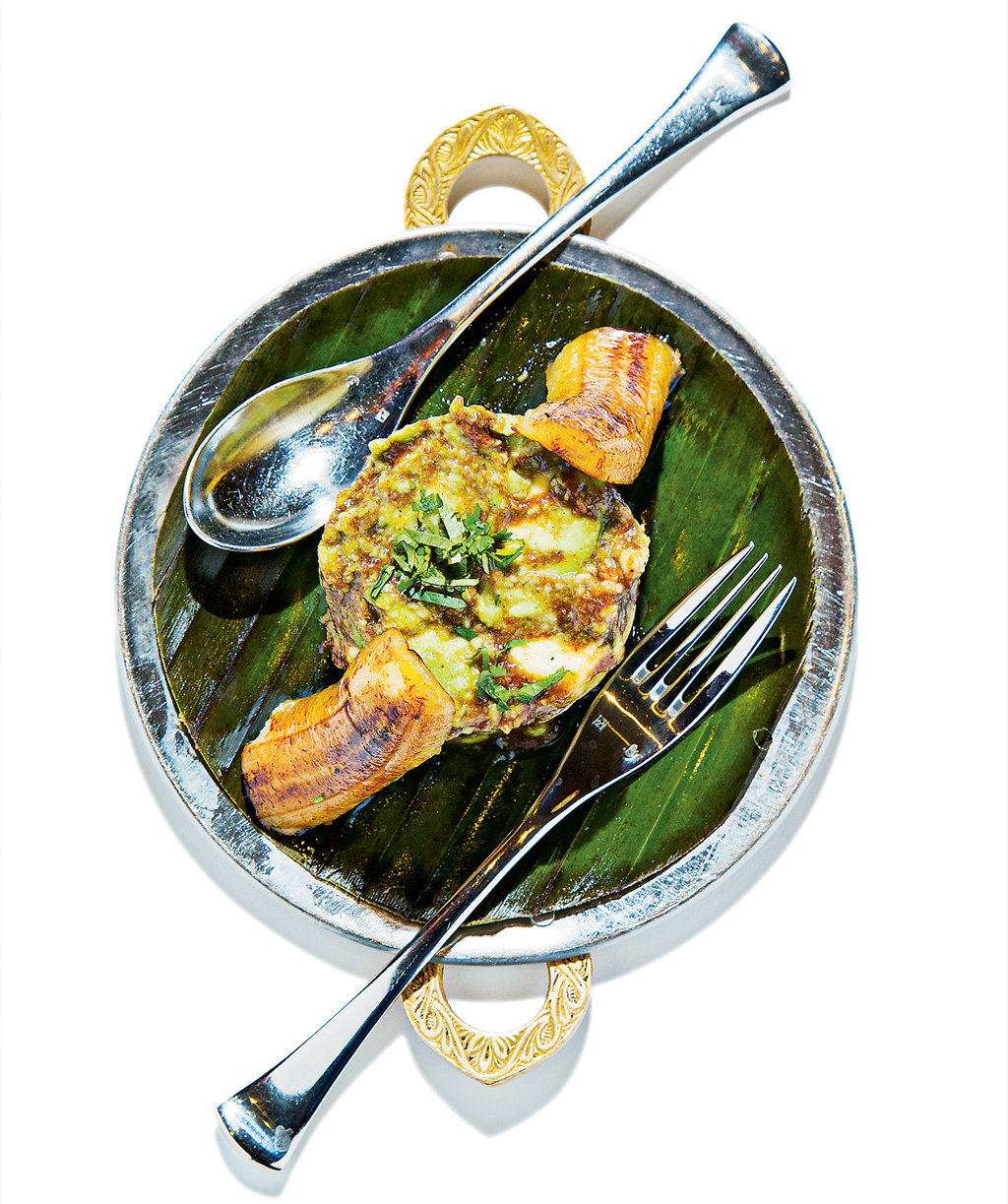 Rasika
633 D St., NW; 202-637-1222
Chef Vikram Sunderam recently published a cookbook of his contemporary Indian recipes, but nothing can quite compare to the mastery coming out of his kitchens. Rasika continues to be the crown jewel of restaurateur Ashok Bajaj's fine-dining portfolio, with its richly spiced curries—including a robust lineup of vegetarian dishes—and spot-on service. Menus vary slightly between the warmly lit Penn Quarter original and its more modern-looking West End counterpart, but both share staples such as glazed black cod and palak chaat, a crispy-spinach salad with yogurt and tamarind sauce that has inspired many imitators. Expensive.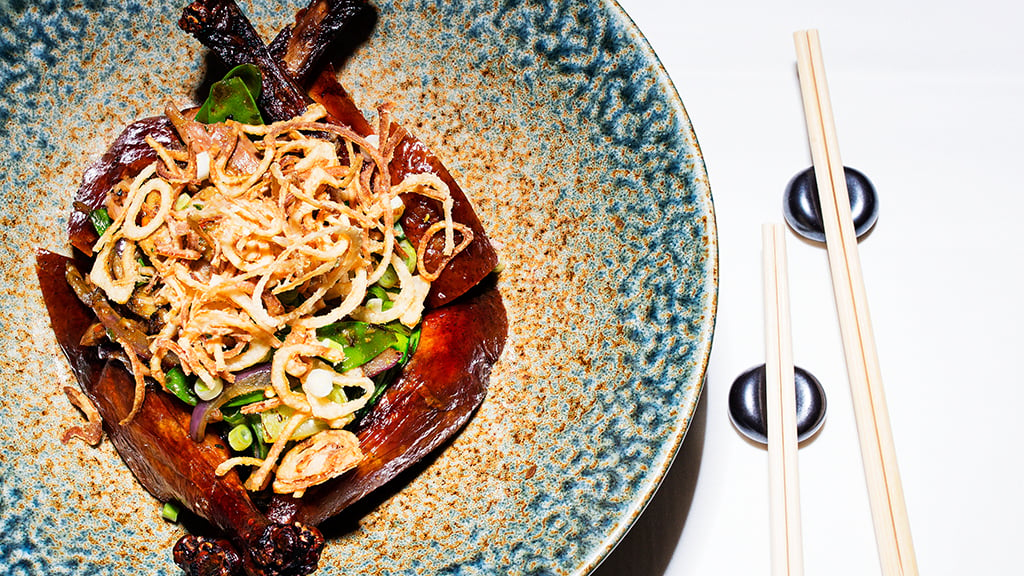 The Source
575 Pennsylvania Ave., NW; 202-637-6100
At this Wolfgang Puck restaurant attached to the Newseum, you'll find flavors from China, Japan, Thailand, and Vietnam. But one of the dishes that has made this restaurant so popular is its dumplings. Versions might include shrimp with carrot-tinted skins as well as a terrific vegetarian riff on pot stickers filled with surprisingly deceptive "meat." Soups and curries, including a wonderfully satisfying Japanese short-rib stew made tangy-sweet with Asaju pear, are exactly what we crave on a cold day. Very expensive.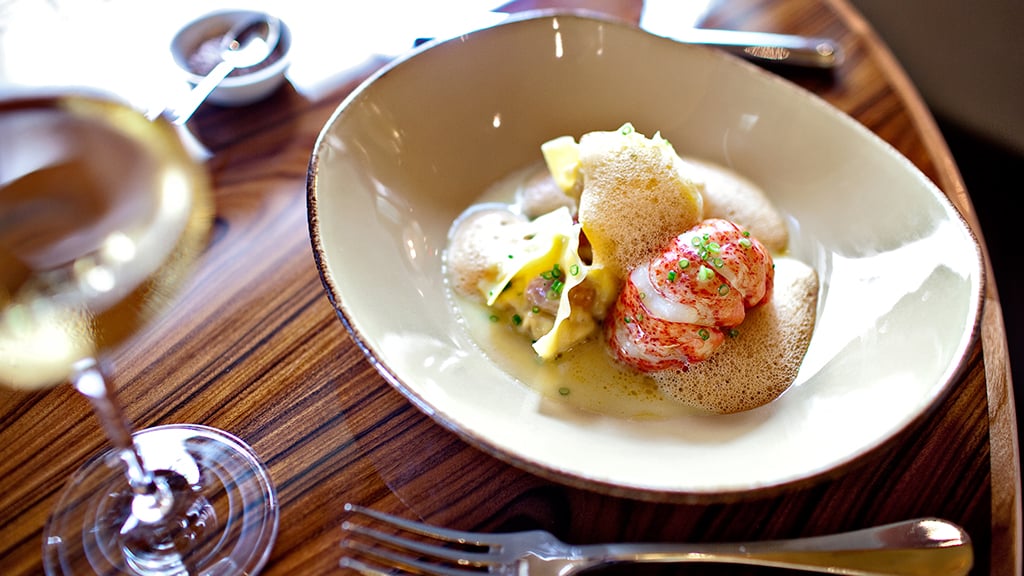 Fiola
601 Pennsylvania Ave., NW; 202-525-1402
At Fabio and Maria Trabocchi's Penn Quarter flagship, no detail is too small. Menus range from three to five courses—you can go à la carte at the bar—and dishes are split between new creations and Trabocchi signatures. Whatever you decide, Trabocchi's lobster ravioli with ginger, chive, and roe is tough to pass up. For something lighter on your wallet and your stomach, try the healthy three-course "Maria Menu" for $28.  Very expensive.