To read more about how grocery stores have shaped Washington, click here.
When the organization Historic Takoma bought an old building said to have started life in 1932 as a Piggly Wiggly grocery store, Diana Kohn, the group's president, started researching the structure—and became an expert on the area's grocery history. With her help, we put together this timeline of Washington grocers.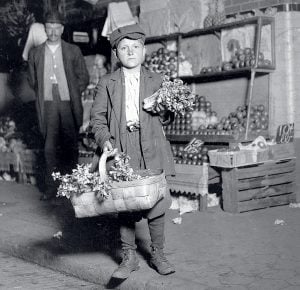 1801
Center Market opens at Pennsylvania Avenue and Seventh Street, Northwest. In 1931, it—with its 666 vendor stalls—is demolished to make way for the National Archives.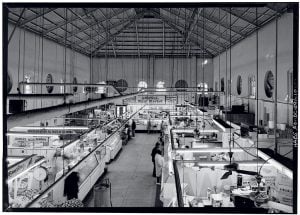 1873
Eastern Market opens in Southeast DC.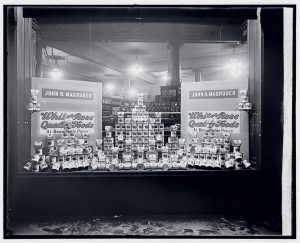 1875
Commodore John Magruder opens Magruder's, aiming to sell imported goods to foreign dignitaries and the well-to-do.

1909
John Letts, a Bethesda businessmen, opens Sanitary Grocery.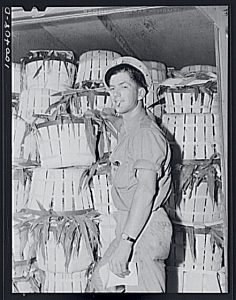 1921
A dozen small grocers form District Grocers Association, a cooperative grocery chain. At its height, there are 300 stores.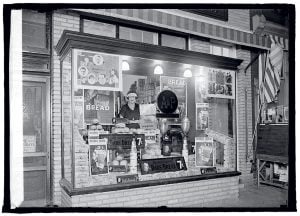 1923
A&P operates 198 Washington-area stores. By 2016, all will have closed.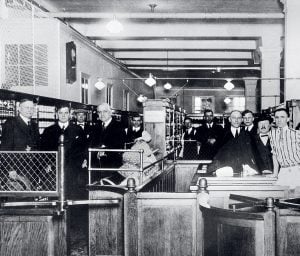 1927
John Letts retires from Sanitary, but not before buying local Piggly Wiggly stores, bringing his store total to 362.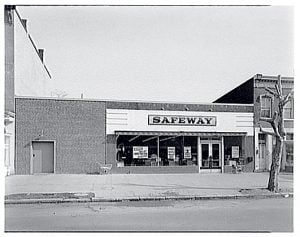 1928
Safeway acquires Sanitary Grocery, securing a presence on the East Coast and in DC. Sanitary retains its name until 1941.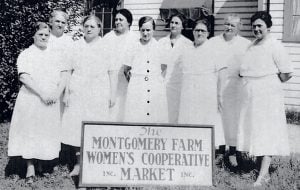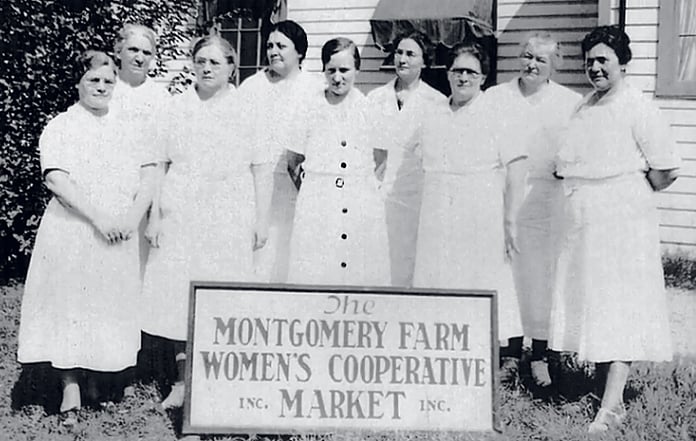 1932
The Montgomery Farm Women's Cooperative Market opens in Bethesda to sell fruits, vegetables, homemade preserves, and baked goods.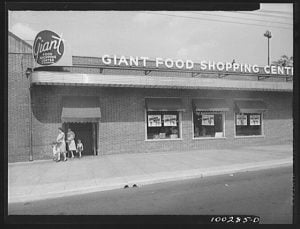 1936
Giant opens DC's first "supermarket," on Georgia Avenue. Its high-volume model eventually brings food prices down by 35 percent across the area.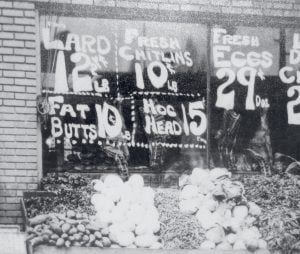 1946
Louis Snider opens an independent grocery store, Snider's, in the same Silver Spring location where it remains today.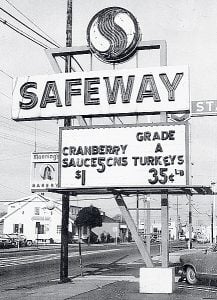 1951
A&P and Safeway follow customers to the suburbs to compete with Giant, adding such features as mechanized checkouts and open display cases for meat and frozen foods.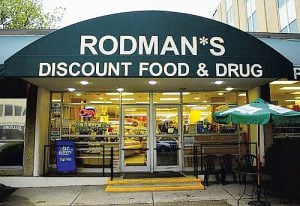 1955
The Rodman family opens a corner drugstore discounting national brands. Rodman's evolves into an international marketplace.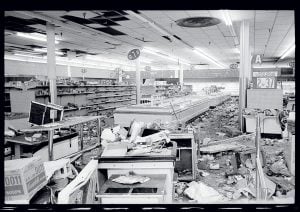 1972
Unable to compete with supermarkets and still reeling from the destruction of neighborhoods after the assassination of Martin Luther King Jr., the DGS cooperative dissolves.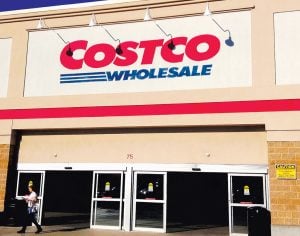 1986
Costco opens its first area discount warehouse, in Fairfax.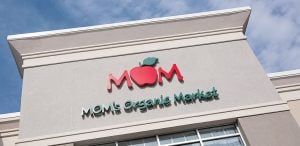 1987
Scott Nash starts MOM's Organic Market as a food delivery business out of his mother's Beltsville garage.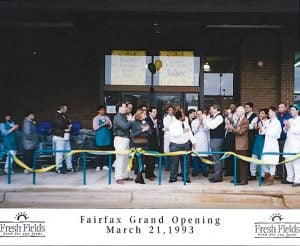 1991
Fresh Fields opens in Rockville, offering natural organic foods. In 1996, it becomes part of Whole Foods.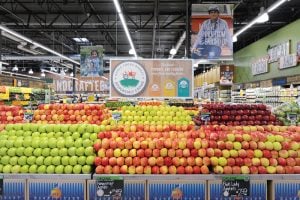 1992
Whole Foods opens in this area after acquiring Bread & Circus stores in Arlington and Georgetown.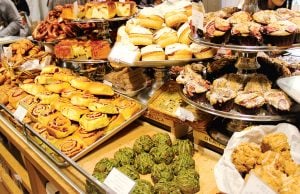 1992
Dean & DeLuca opens its first area store, in Georgetown.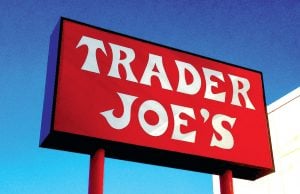 1998
Trader Joe's comes to Washington. The chain reportedly generates the most revenue per square foot of any US grocery retailer.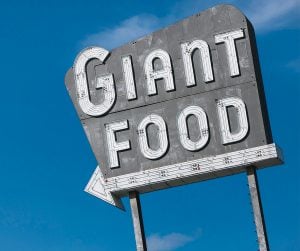 1998
Giant Food is acquired by Ahold (now Ahold Delhaize), a Dutch conglomerate.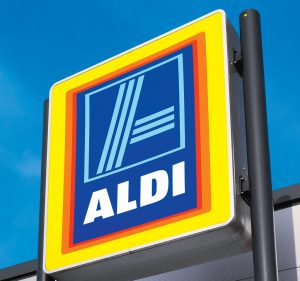 1998
Aldi opens its first area store, in Langley Park.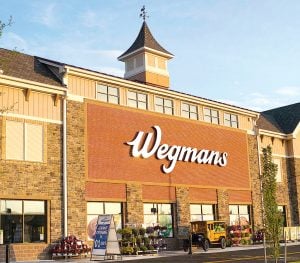 2004
Wegmans comes to the area, opening in Dulles.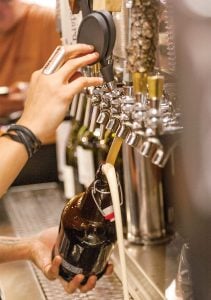 2012
In an upscaling of the grocery experience, the Tenleytown Whole Foods puts in a beer-growler station and a "sip and shop" policy.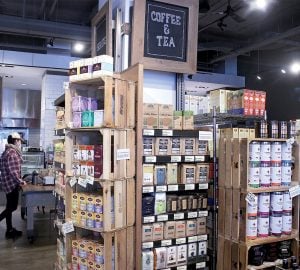 2013
On the eve of Earth Day, Glen's Garden Market opens its first area store, near Dupont Circle, to sell food from small local producers.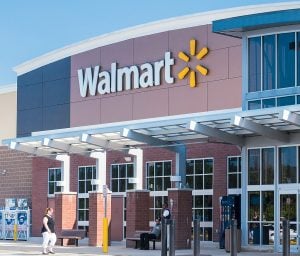 2013
Walmart opens its first two stores in Washington.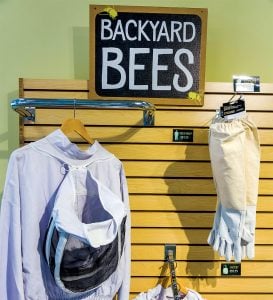 2016
In a nod to increasing eco-consciousness and customer interests, MOM's starts selling tools for back-yard beekeeping.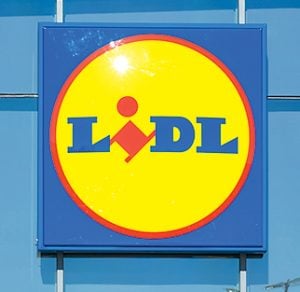 2017
The German company Lidl opens its first area store, in Manassas.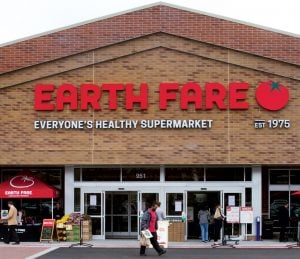 2018
Earth Fare, a natural-and-organic-food retailer founded in Asheville, North Carolina, in 1975, opens its first area store, in Fairfax.
This article appeared in the March 2018 issue of Washingtonian.