1. Because you can actually get great a roast chicken at Giant (but skip the Safeway sushi).
Our food staff taste-tested three grocery-store takeout staples: rotisserie chicken, sheet cake, and California rolls. Here's what to snap up—and what to steer your cart away from. The contenders were Costco, Giant, Harris Teeter, Safeway, Wegmans, and Whole Foods.
Roast Chicken

The Best
Giant, $4.99. "Like a chicken you'd roast at home."
The Worst
Whole Foods, $7.99. "Scrawny and dry—it needs ketchup."
Sheet Cake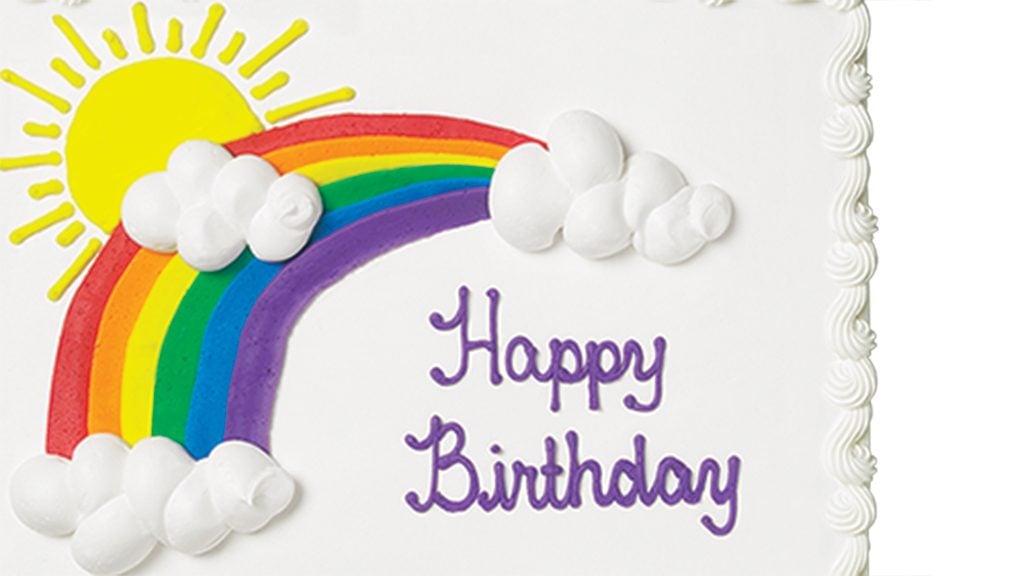 The Best
Costco, $18.99. "Tasty, moist, and can feed a big party."
The Worst
Safeway, $26.49. "It tastes like a birthday-cake candle smells."
California Rolls

The Best
Whole Foods, $9. "Fresh, with good rice—you can taste the vinegar."
The Worst
Safeway, $6.49. "Some-how this is hard and soft. And the soy wrapper looks like a Band-Aid."
2. Because Wegmans has local superfans.
They dress in pearls and are first in line when a new Wegmans opens. Why?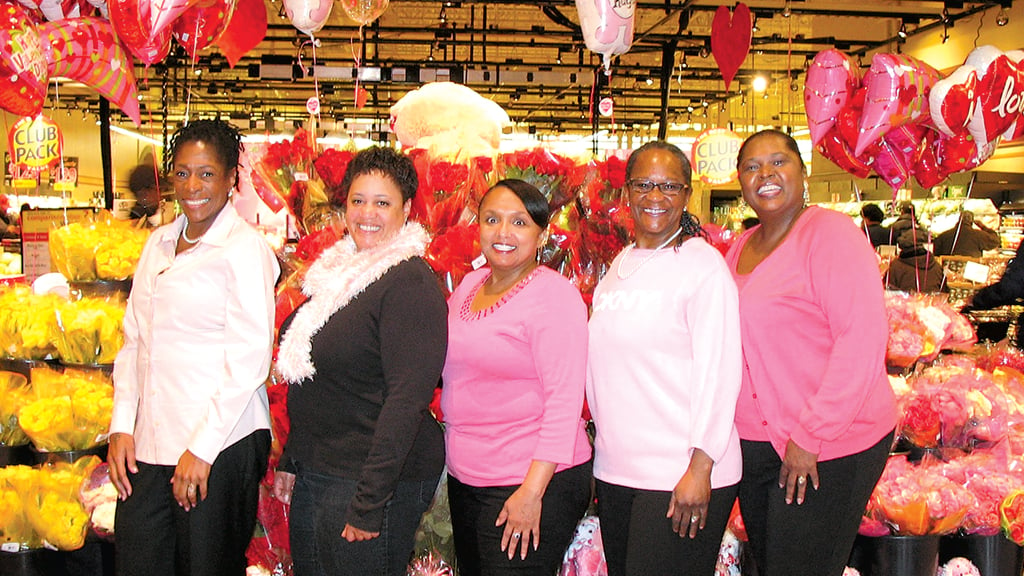 3. Because this Whole Foods doubles as a nightclub.
Past the displays of kettle chips and LaCroix sparkling water, toward the back of the Whole Foods at Fair Lakes, groups of friends are gathered on a recent Saturday around small tables, digging into oysters from the raw bar or a pulled-pork sandwich from the barbecue stand. As it gets later, they order second and third rounds of drinks and the chatter grows louder while the daytime shopping crowd dissipates. It's date night at Whole Foods.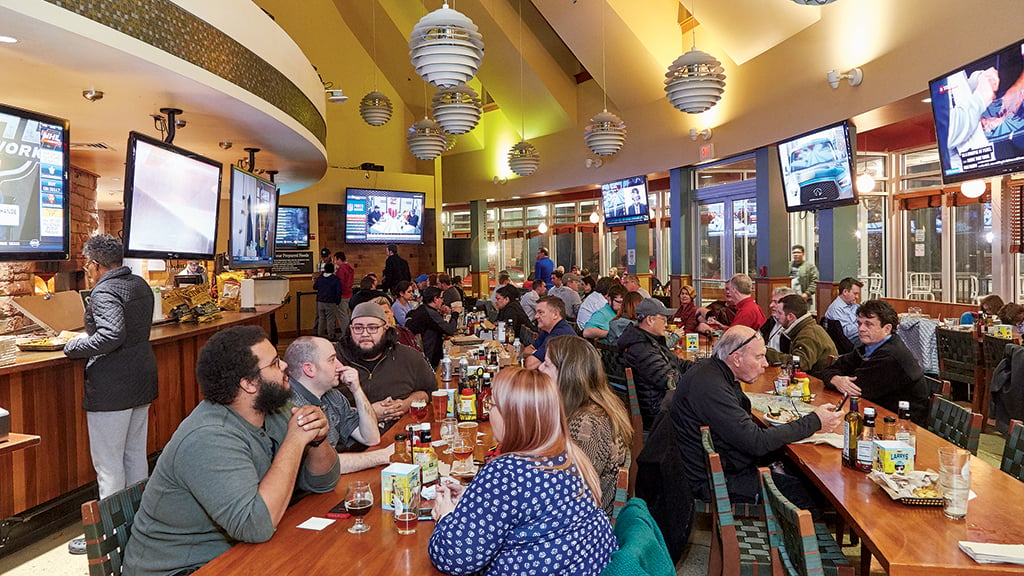 4. Because this is the golden age of grocery shopping.
It's 7 o'clock on a Tuesday evening, and the dinner rush is just getting started in the 14th Street corridor. Le Diplomate, Compass Rose, and other hot spots have already begun cranking out food orders, and the bars are starting to fill up. Happy-hour drinkers huddle outside to smoke and vape between cocktails.
At the moment, however, much of the action is at a different kind of culinary destination: Trader Joe's. The brightly lit grocery store is packed with young, smartly dressed shoppers stocking up on provisions as they head home. Into the baskets go kombucha, dried apricots, and boxes of chicken tikka masala. Carts overflow with bottles of Bordeaux, hunks of Parmigiano-Reggiano, and brightly colored bags of frozen, smoothie-ready berries. Whether it's due to all the trendy food or to the IPA samples being handed out, there's a buzz in the air. It's a scene. Seventeen checkout clerks are on duty, but the line snakes around the back of the store.
Like so much else in DC, grocery shopping has changed dramatically over the last 20 years. In the not too distant past, Washington's professional class spent its grocery money at two broadly similar chains, which had stores in ritzy neighborhoods and less ritzy ones, hip parts of town and stuffy ones. Perhaps some of their locations were bigger than others, but by and large people had access to the same things. Consumers looking for a higher-end experience stopped by specialty stores.
The 14th Street Trader Joe's—just like the restaurants that line the same formerly forlorn strip—would have been unimaginable in that old duopoly. But so would many of the stores in less buzzy neighborhoods across the District, Maryland, and Virginia, where the array of grocery options, and the public interest in them, might baffle a visitor from the 1980s.
Though it's tempting to cast this as another step in America's culinary evolution, it's about more than produce. The stores are now cultural signifiers and crucial economic drivers. On 14th Street, the arrival of this Trader Joe's in 2013 helped solidify the transformed neighborhood as a destination for upmarket sophisticates. So did a Harris Teeter at the east end of Capitol Hill. But the excitement about new supermarkets extends well beyond neighborhoods that need a yuppie brand to prove their recent affluence. When cult favorite Wegmans announced plans to open a vast new outpost on Wisconsin Avenue in upper Northwest, many neighbors greeted it with the kind of enthusiasm usually reserved for a new Fabio Trabocchi spot.
5. Because we have good taste.
Here's what we learned from local grocery data:
We like craft beer
According to Wegmans, Northern Virginians buy 40 percent more craft beer than residents of Rochester, New York, where the chain is headquartered.
But not just any craft beer.
Shoppers here buy local—really local. At MOM's Organic Market, DC Brau sells twice as much in DC as in Virginia, while Alexandria's Port City Brewing Company sells five times as much in Virginia as in Maryland.
We buy a lot of healthy and organic.
Safeway sells more ground turkey in DC than in other parts of the region. Meanwhile, of the milk sold at the Great Falls Safeway, 66 percent is plant-based—such as almond—versus 34 percent dairy.
6. Because we have a
ton
of options.
Whether you're a Wegmans lover or an Aldi adherent, there's a grocery store that caters to your particular taste.
The German Imports
German cars? Expensive. German supermarkets? Not so much. Two of the splashier newcomers on the local discount-grocery scene are chains from Germany. Here's how to tell them apart while counting your pfennigs.
Aldi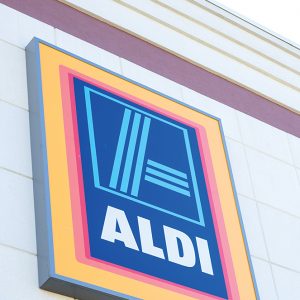 Vibe: East Germany pre-1989—selection is limited, 90 percent of products are store label, and frills are few. But ach, the price is right: Trader Joe's—once owned by Aldi—actually seems more upmarket.
Area stores: 31 with five more set to open this year
Lidl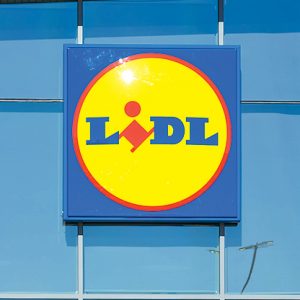 Vibe: East Germany post-1989. Like Aldi, Lidl (rhymes with "needle") offers low prices, store brands, and limited selection—but with a brighter, more upscale vibe. It also offers organic produce from regional farms.
Area stores: 2

The Old Faithfuls
Not long ago, two chains dominated the region. Today their market share has plummeted, but they're still major players—and evolving beyond their 1980s heyday.
Giant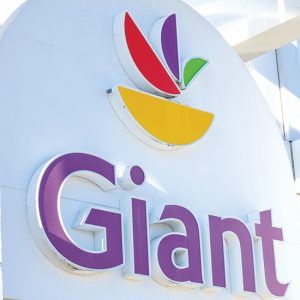 What's new: Some stores are adding sit-down cafes (complete with alcohol) as well as free wi-fi, made-to-order sandwiches, hot pizza, and sushi bars.
Area Stores: 167

Safeway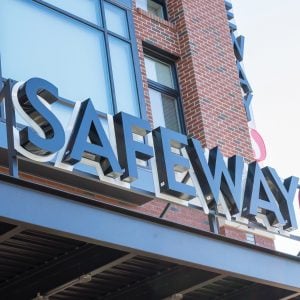 What's new: As of February, the chain has partnered with Instacart to offer Safeway Rush Delivery—delivering online orders in as little as two hours.
Area Stores: 113
7. Because nobody wants to shop at just one store.
Brand loyalty is passé—one supermarket isn't enough for today's shoppers. We asked readers for examples.
"I primarily go to Trader Joe's. However, I don't like buying meat or fish there, and I dislike the produce. Sometimes I make a trip to Giant for certain things. I like to go to Whole Foods for fresh fish and organic produce. Occasionally, I'll go to Costco for things like Parmesan cheese and household goods."
Alison Jones, Woodley Park
"I frequent Harris Teeter, Trader Joe's, Giant, and Target. Occasionally, Shoppers and Costco. Trader Joe's is where I get a lot of produce because it's cheaper. I also get cheese, vinegar and oils, dried fruit and nuts, wine, and more. Teeter and Giant are where I purchase my meat because there's more variety and better prices than TJ's. I'll get eggs there, bread, some produce, chips, and spices. If I'm at Target getting other things, I'll grab eggs, milk, coffee, and on occasion, meat and bananas. Costco is for things I use a lot of, like coffee, butter, chicken, olive oil. Shoppers is pretty cheap, so I'll stock up there on canned food, pasta, eggs, yogurt, and 'ethnic' spices that are really just normal ones priced much better."
Sophia Stergiou, Pentagon City
"I shop at Good Food Markets to support efforts to make food available to 'food desert' neighborhoods. The quality is amazing. I also shop at the Brookland and Takoma Park farmers markets to support farmers. I get most other food and incidentals at Aldi—you cannot beat the price for the quality of the food. I also make it a point to support Yes! Organic Market in Brookland, especially for bulk food."
Grace Navas, Michigan Park
"We have our holy trinity: Trader Joe's, MOM's, and Wegmans. We love the cost and availability of organic options for a lot of our staples at Trader Joe's. MOM's fills in the blanks when it comes to fresh produce, free-range organic eggs, milk, and eco-friendly cleaning products and plastic wrap. I can buy humanely raised ground turkey at the College Park MOM's. Wegmans is like a foodie Disneyland. I love their produce. They have decadent cookies. It's my source for organic ground lamb. Sometimes they have non-grocery items that have made perfect gifts."
Toni Dorvitt, Greenbelt
8. Because these employees know all the secrets.
Except for a decade as a floral-department manager, Theresa Weeks has been working a register at Safeway since 1977. On a break at the store on Fairwood Parkway in Bowie, she talked about how customers, groceries, and the work itself has changed.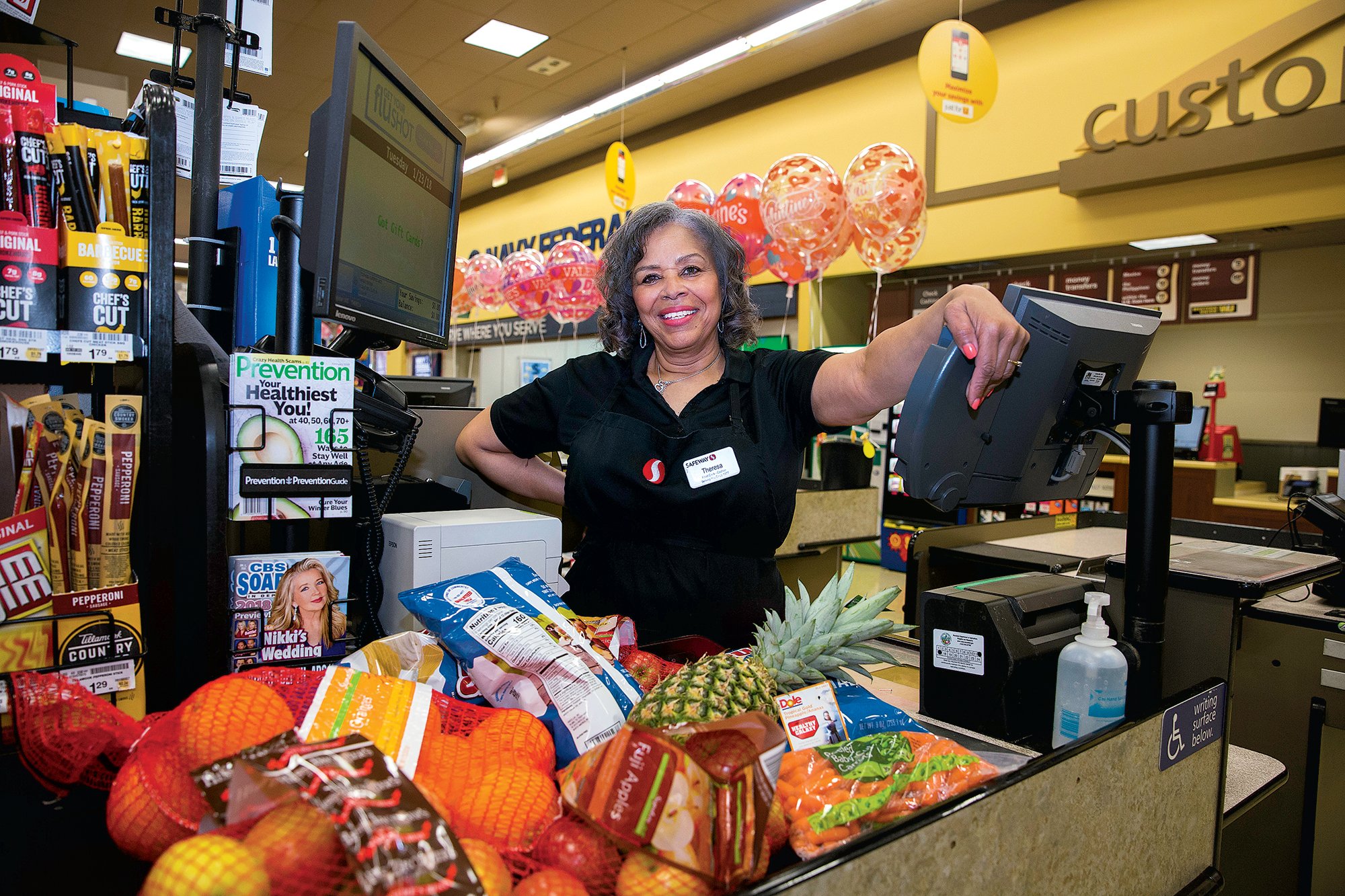 What was being a cashier like before there were scanners?
Oh, my God, every item was marked with a price. There was a circular belt—as we would push the motor bar with our upper thigh, the belt would turn in a circle and the items would come to us. There were only three departments—meat, grocery, and produce. There were three buttons—red for meat, green for produce, white for grocery. We used one hand: You'd touch with your thumb the department you wanted, tap the price with your fingers, then hit enter with your palm. If you had three of the same thing, you hit enter, enter, enter with your palm. We knew the prices of things. We knew bananas were 29 cents a pound, but we didn't have as many products as we do now. And we counted the change in our heads—we didn't have the register to remind us how much to give back.
What else has changed?
After someone's groceries were all bagged up, they were loaded onto a conveyer belt and would go outside. People would pull their cars up to the front and point to which bucket of paper bags was theirs.
Are there products you see come down the belt that make you marvel, compared with the old days?
The size of potato-chip bags. At first they were probably four ounces. Now they're family-size. And we did not have all the variety. We had Lay's, maybe Utz. Bon Ton potato chips—I remember those. Now you have all these manufacturers.
I do marvel at some of the vegetables and fruits. We have a diverse customer base here. Yuca root: What do you do with yuca root? It's an education when you're checking folks out. We have conversations: "How do you prepare this?" I'm very talkative.
8. Because MOM's sells A LOT of crickets.
Grocery shopping, by the numbers.
447
Total number of crickets—referred to as "sustainable protein"—sold at area MOM's markets each month
69
Percentage of women who make a shopping list before going to the grocery store
52
Percentage of men who make a list before grocery shopping
Grocerant
A current buzzword in retail, referring to the blurring of grocery store and restaurant, as supermarkets offer more ready-to-eat meals and in-store dining and as restaurants offer more to-go choices
38,900
Average number of items carried in a supermarket
642
Number of different cereals carried at area Safeways
4
Percentage of North Americans who regularly buy their groceries online, compared with 22 percent in the Asia-Pacific region
Wednesday and Thursday
Slowest days of the week to shop at area Giants, between 9 and 11 AM and between 10 PM and midnight
Sunday
Busiest day of the week at area Giants, between noon and 2 PM
165
Number of Safeway stores in Washington in 1974
113
Number of Safeways here today
10. Because we have amazing Asian markets.
Fuzzy squash, Hello Kitty bento boxes, and other reasons to visit an Asian supermarket.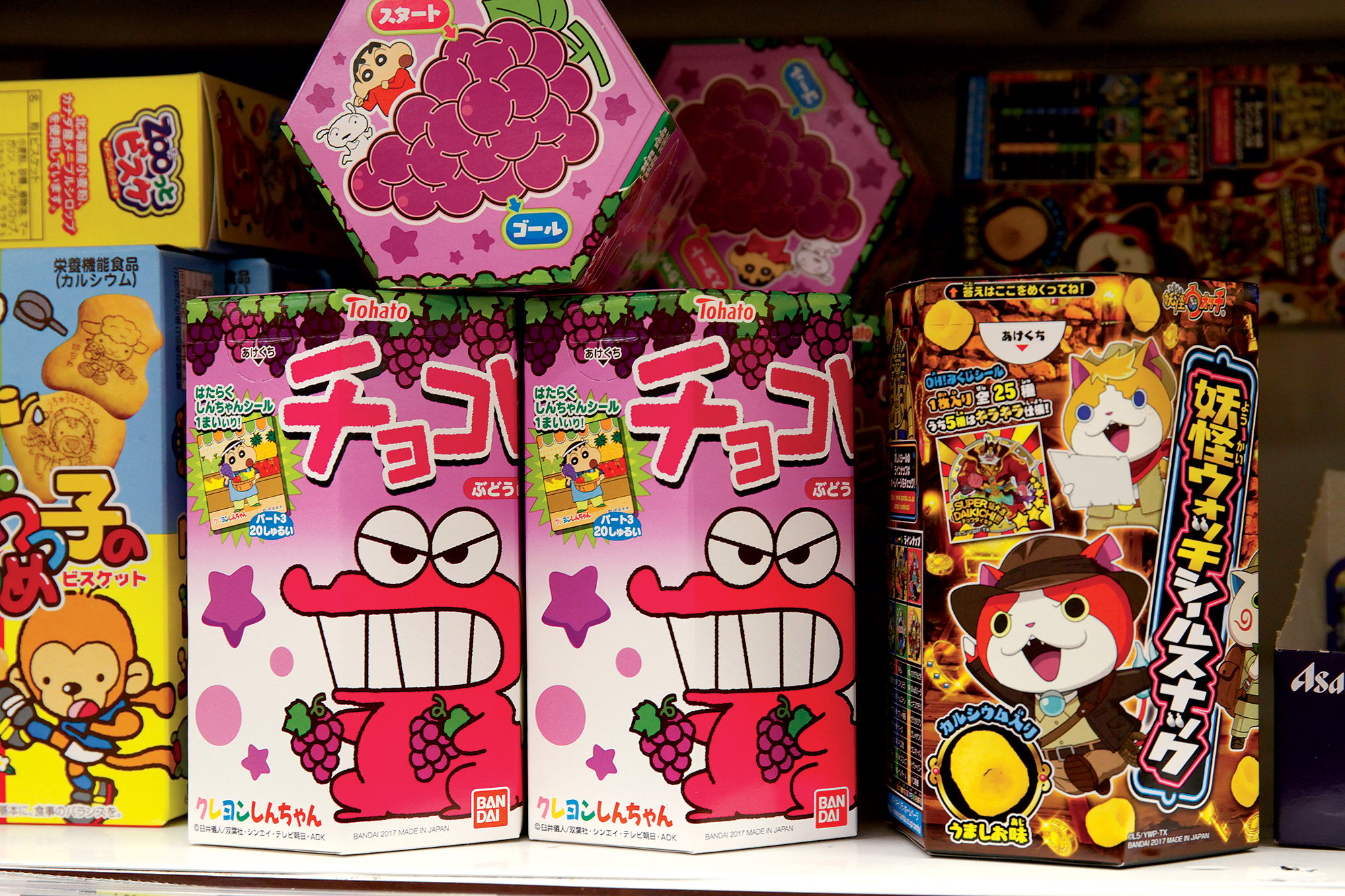 There was a time, not so long ago, when the words "ethnic grocery" evoked a small, crowd-ed storefront with a couple rows of goods, mom-and-pop ownership, and a single cash register up front. Things have changed. In a region transformed by immigration and globalization, Asian and international chains such as H Mart, New Grant Mart, Lotte, and Great Wall have set up stores that are liable to have as many aisles, cash registers, and parking spaces as any other suburban supermarket.
With a bounty of unconventional food now as easy to peruse as—and possibly closer to home than—your local Safeway, it's no wonder the stores are drawing from beyond their traditional communities. We asked a few chefs and foodies to explain the appeal.
11. Because our Safeways have secret nicknames.
Many Safeways in DC are known by nicknames that have persisted for decades. But how accurate are they now?
Sexy Safeway
Location: Fifth and L sts., NW.
Origin: So named by former DC mayor Adrian Fenty in 2008 for being the city's first new Safeway in more than ten years.
Today: The name holds up. The sprawling supermarket has a Starbucks, a Wells Fargo, and a nice salad bar. Of course, a nickname based on youthful good looks can be dangerous: A number of stores have opened or been remodeled since then, perhaps changing the definition of "sexy."
Soviet Safeway
Location: 1701 Corcoran St., NW.
Origin: This Dupont Circle location reportedly earned its name because of long lines and bare shelves.
Today: When we visited on a Monday evening, the store was busy but the lines were short and the shelves stocked. We may have gotten lucky—recent Yelp reviewers still say this store can be picked-over and lack selection.
Senior Safeway
Location: 5545 Connecticut Ave., NW.
Origin: Almost 20 percent of the surrounding population is over age 65—nearly double the District breakdown as a whole.
Today: Not every shopper in this Chevy Chase DC Safeway during our visit was a senior, but shoppers were older, on average, than at other stores we visited. We did find two perks that seniors probably like: a parking lot and a pharmacy.
11. Because our grocery history is fascinating.
When the organization Historic Takoma bought an old building said to have started life in 1932 as a Piggly Wiggly grocery store, Diana Kohn, the group's president, started researching the structure—and became an expert on the area's grocery history. With her help, we put together a timeline of Washington grocers, from 1801 to present day.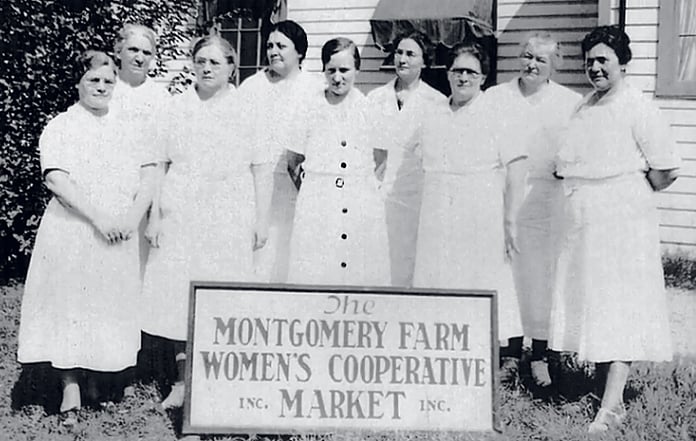 13. Because now you don't even need to go to the store.
Grocery delivery gets a lot of hype, but only 4 percent of people in this country regularly buy groceries online. While drones and other developments—including Amazon's recent news that it will start two-hour Prime Now delivery from Whole Foods (though not yet in Washington)—may change this in the future, here are a few of the main models now.
The Kind Where the Store Goes to You
Giant's Peapod is the main player in this region. Go online, fill up a cart, and pick a delivery time—your order will be brought to you for a fee of $7.95 to $9.95. Pro tip: While you might get same-day delivery during off-peak times, you usually have to order days ahead to get a prime three-hour slot.
The Kind Where Several Stores Go to You
FreshDirect and AmazonFresh are like Peapod in that they deliver all manner of groceries, but they source items from different purveyors. FreshDirect's emphasis is on fresh—as in produce, eggs, and the like. Delivery costs $7.99. Amazon­Fresh wins raves for customer service and selection, including Whole Foods fare. It charges $14.99 a month for unlimited ordering (plus a $99 annual Prime membership).
The Kind Where Someone Runs a Quick Errand for You Right Away
For those who can't wait for that head of romaine or jug of Tide, services such as Instacart promise quick delivery—sometimes within an hour—from stores including Whole Foods, Giant, Costco, Safeway, Harris Teeter, CVS, and Wegmans. Fees start at $5.99, but be aware: Like Uber, Instacart may use surge pricing during busy times. One advantage: You can get things from multiple stores in one delivery. A disadvantage: Instacart sometimes charges a higher price than the store—one customer study found markups as high as 42 percent on certain items.
On the other hand, a lot of people are missing out.
Some affluent neighborhoods in DC have ten times as many supermarkets per person as its poorer neighborhoods. What's the answer? Beverley Wheeler, director of DC Hunger Solutions, is working to figure that out.
What's the Problem?
If you live in one of the fast-gentrifying corners of the city—say, Shaw or H Street—congratulations, you've never had more options when it comes to buying groceries. But in wards 7 and 8, east of the Anacostia River, people actually have fewer places to buy healthy food than they did a few years ago.
Wheeler's group, DC Hunger Solutions, first evaluated the District's grocery-store locations in 2010. "When we redid the study in 2016 and saw the loss in some neighborhoods and the boom in others, we talked to the grocery industry," she says. In the interim, the city had offered grocers more incentives to come into District neighborhoods. "They told us the incentives were just icing on the cake, that they were going to go to the neighborhoods they were going to go to [regardless]. Their marketing strategy includes [evaluating an area's] income level and education level."
Photographs of storefronts by James C. Jackson. Photograph of sheet cake courtesy of Costco. Safeway illustrations by Jason Schneider.
This article appears in the March 2018 issue of Washingtonian.