To read more about how grocery stores have shaped Washington, click here.
The German Imports
German cars? Expensive. German supermarkets? Not so much. Two of the splashier newcomers on the local discount-grocery scene are chains from Germany. Here's how to tell them apart while counting your pfennigs.
Aldi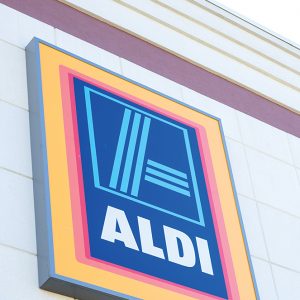 Vibe: East Germany pre-1989—selection is limited, 90 percent of products are store label, and frills are few. But ach, the price is right: Trader Joe's—once owned by Aldi—actually seems more upmarket.
Area stores: 31 with five more set to open this year
Lidl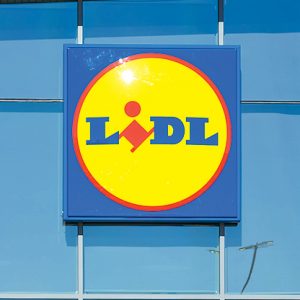 Vibe: East Germany post-1989. Like Aldi, Lidl (rhymes with "needle") offers low prices, store brands, and limited selection—but with a brighter, more upscale vibe. It also offers organic produce from regional farms.
Area stores: 2

The Old Faithfuls
Not long ago, two chains dominated the region. Today their market share has plummeted, but they're still major players—and evolving beyond their 1980s heyday.
Giant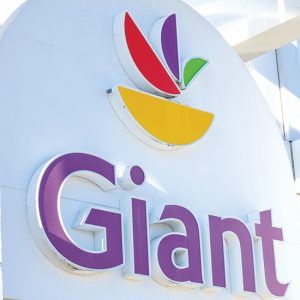 What's new: Some stores are adding sit-down cafes (complete with alcohol) as well as free wi-fi, made-to-order sandwiches, hot pizza, and sushi bars.
Area Stores: 167

Safeway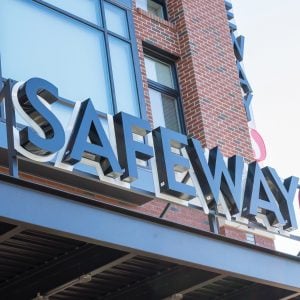 What's new: As of February, the chain has partnered with Instacart to offer Safeway Rush Delivery—delivering online orders in as little as two hours.
Area Stores: 113
National Chains, Newer in Town
Elsewhere in the country, where Harris Teeter and Wegmans have longer histories, locals might be flummoxed by the excitement Washingtonians feel when one of the stores opens in their neighborhood. What's the deal?
Harris Teeter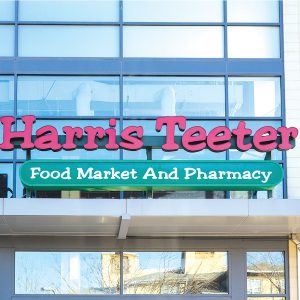 Devotees rave about: Customer service. If you don't like something, the store will often give your money back—and double it back on some meat, seafood, and produce—no questions asked.
Area Stores: 40+
Wegmans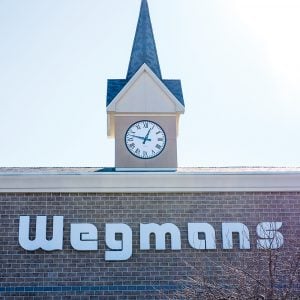 Devotees rave about: Quality and selection—and size. To hear fans tell it, the meat, seafood, and produce compare to Whole Foods, yet you can still find the staples of a Giant or Safeway.
Area Stores: 10
The Organic Darlings
Perhaps you've heard of the biggest organic-oriented chain in the market. But Jeff Bezos's behemoth has competitors. Here's the crunchy landscape.
Whole Foods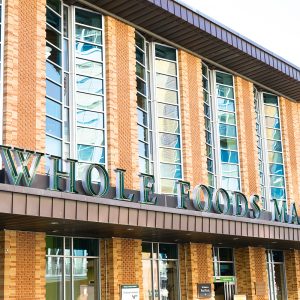 Visit if: You care more about provenance than price and you're shopping for organic produce, sustainable seafood, grass-fed meat, and eco-friendly beauty items.
Area Stores: 20 with five more in development
Dawson's Market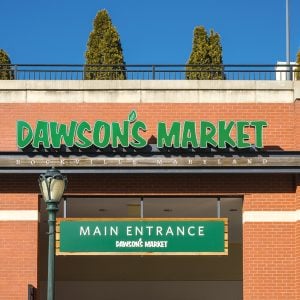 Like Whole Foods but: Smaller and more Whole Foody, with a focus on offering produce, eggs, meat, seafood, and even dishes in the deli case that are locally grown, farmed, or made.
Area Stores: 1 (Rockville)
Earth Fare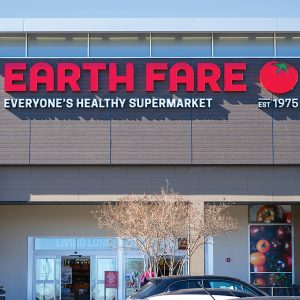 Like Whole Foods but: The prepared-foods section isn't as extensive, nor were the seafood and meat as tempting on a recent visit, but the prices can be cheaper.
Area Stores: 1 (Fairfax)
MOM's Organic Market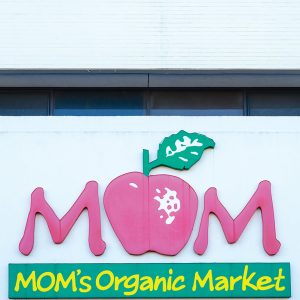 Like Whole Foods but: Locally owned, but still with a granola vibe. Case in point: It stocks beekeeping supplies as well as granola made with cricket flour.
Area Stores: 10
Trader Joe's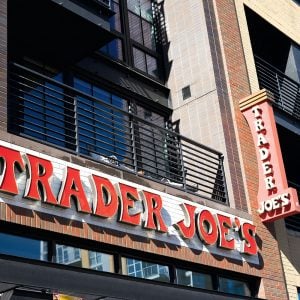 Like Whole Foods but: More affordable, though the produce, meat, and seafood don't always look as good as at Whole Foods. Snacks, staples, and heat-and-serve appetizers are the stock in trade.
Area Stores: 16 with a new one opening near Union Market this year
Yes! Organic Market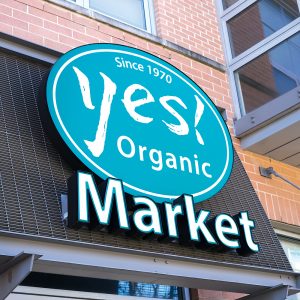 Like Whole Foods but: Has more of a neighborhood feel and, for vegetarians and vegans, a better selection of hard-to-find brands.
Area Stores: 7
The Warehouse Stores
These stores—which once required a schlep—have become ubiquitous enough that you can find them in inner suburbs and, in one case, DC. Each is a place where shoppers can stock up, though for different reasons.
Costco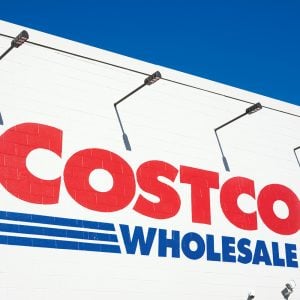 Savings versus hassle: While there are great deals—especially on meat, seafood, cheese, and organic milk and produce—prices aren't always rock-bottom, because some merchandise is high-end and designer brands. The tradeoff: lines and parking-lot chaos at prime times—though stellar customer service softens the pain.
Area Stores: 10
BJ's Wholesale Club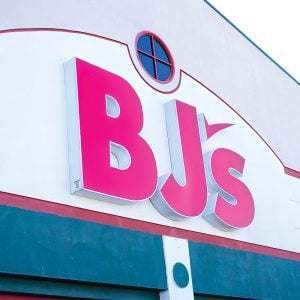 Savings versus hassle: You won't necessarily find the designer and top-end brands you would at some Costcos, so you can spend less. Plus, BJ's is typically easier to park at and less overwhelming than Costco.
Area Stores: 10
Shoppers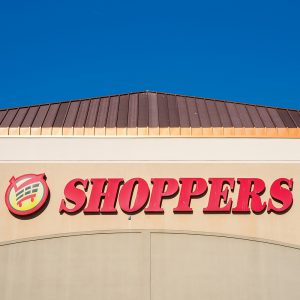 Savings versus hassle: No need to clean out your trunk to make room for a major, once-monthly haul—despite the name, Shoppers is just a supermarket you could run into for a few things. Especially if you're looking for ethnic ingredients and spices—found in abundance.
Area Stores: 36
Small and Gourmet
Well before Safeway had gourmet aisles and Whole Foods upended the market, there were fine-foods boutiques. There still are. Here's what they offer that you still might not find at big stores.
Balducci's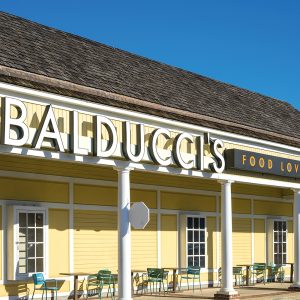 What it offers: Gourmet items a step above what you usually find at a grocery store—Italian charcuterie sliced to order, caviar, and luxe prepared foods such as rosemary tenderloin.
Area Stores: 3 plus one opening in Reston in May
Dean & DeLuca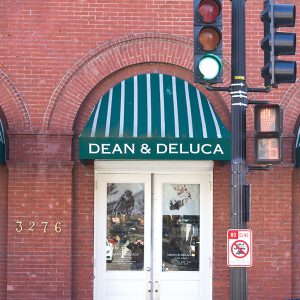 What it offers: Provisions for fancy parties, including the makings for cheese and charcuterie platters, caviar and smoked-fish displays, and pretty dessert spreads. Plus, high-end jams, mustards, and spices.
Area Stores: 1 with another opening in Bethesda in 2019
Glen's Garden Market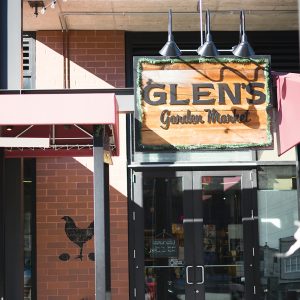 What it offers: Locavore delights—from pantry items to fresh fare from the Chesapeake watershed, not to mention a great sandwich with a $4 local beer (served all day, every day).
Area Stores: 2
The Ones You Don't Think of as Grocery Stores
CVS, with about 250 area locations, sells lots of milk, cereal, and some basics. Walmart, with more than three dozen outposts in the region, has grocery departments in about half of them. Target, with about 30 area stores, has full-service groceries in almost all of them.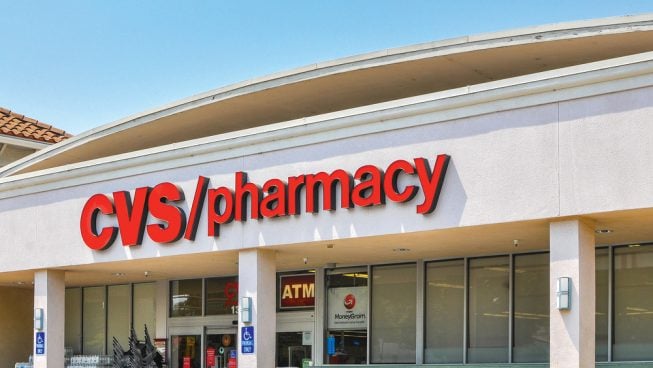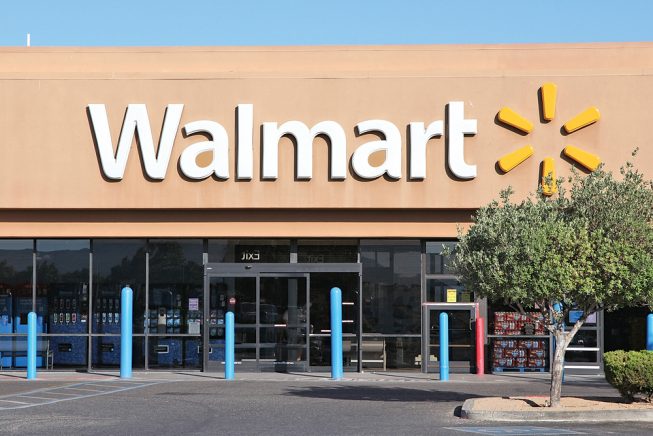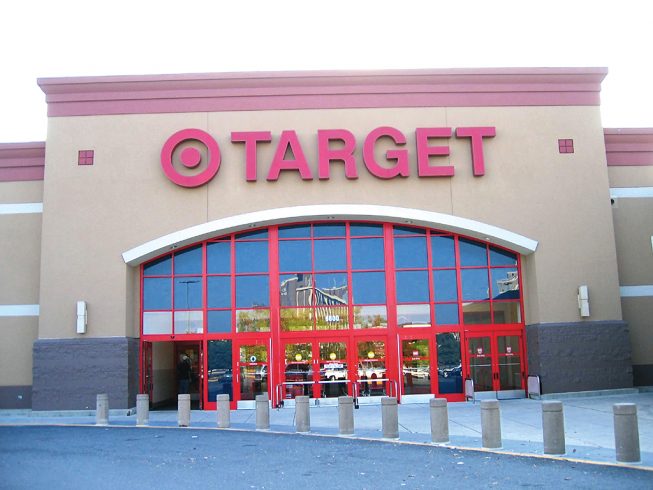 Photographs by Shutterstock.
This article appeared in the March 2018 issue of Washingtonian.