Mike Isabella's food stalls are gone from Nationals Park this season. So are other local vendors including Pinch Dumplings and babka-ice cream sandwich purveyor On Rye.
But the Nationals have announced a lineup of new food and drink offerings come opening day, April 5. For starters, now baseball fans can sip brightly colored booze from plastic pouches with straws. The "District Coolers," as they're called, are sure to trigger nostalgia for Capri Suns. Unlike the childhood treat, these are $14 and come in flavors like pineapple-tequila, blueberry mojito, and raspberry gin rickey. They're poured into the pouches to-order from taps in section 108. Later in the season, expect to find them hawked around the stadium.
Here's what else is new, renovated, or expanded:
Knotted Up (sections 130 and 315)
You'll still be able to get at your "W"-shaped soft-pretzel, but things are getting a little big fancier at Knotted Up. These two Philadelphia-style soft pretzel carts will serve "gourmet" dipping sauces, such as pub cheese, chipotle-honey mustard, and cinnamon-brown sugar cream cheese. Look out for limited-time offerings like a chocolate-dipped pretzel with peanuts.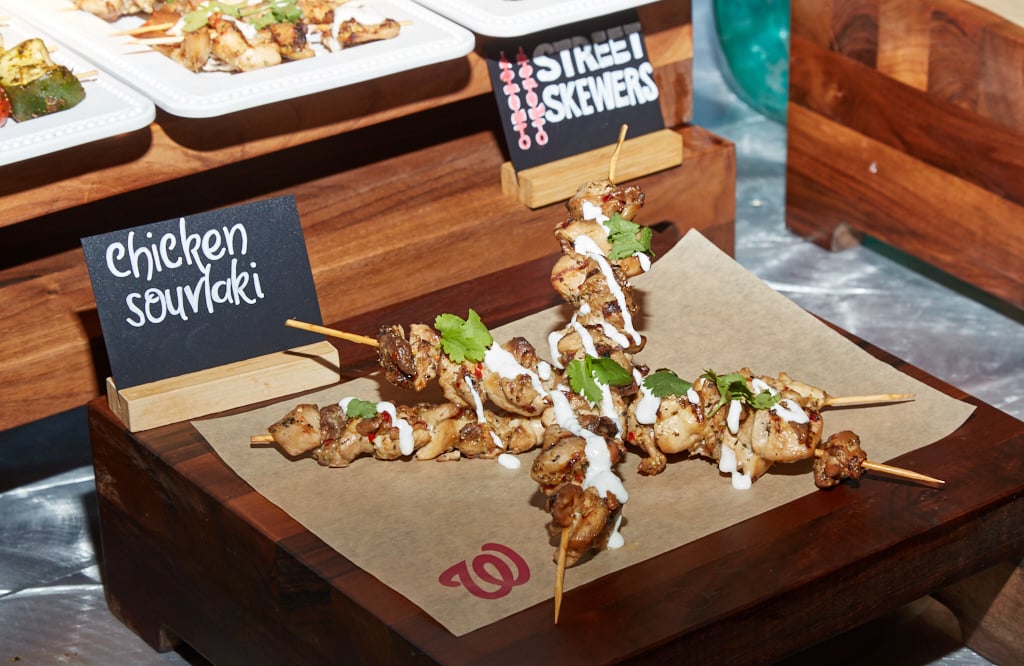 Street Skewers (section 113)
The Nationals are looking to highlight street food from around the world with meat and vegetable skewers. Greek chicken souvlaki, keftedes (meatballs), and halloumi cheese kebabs will be available at the start of the season. Ever month or so, the cuisine will rotate to different countries, including Thailand, China, and Mexico.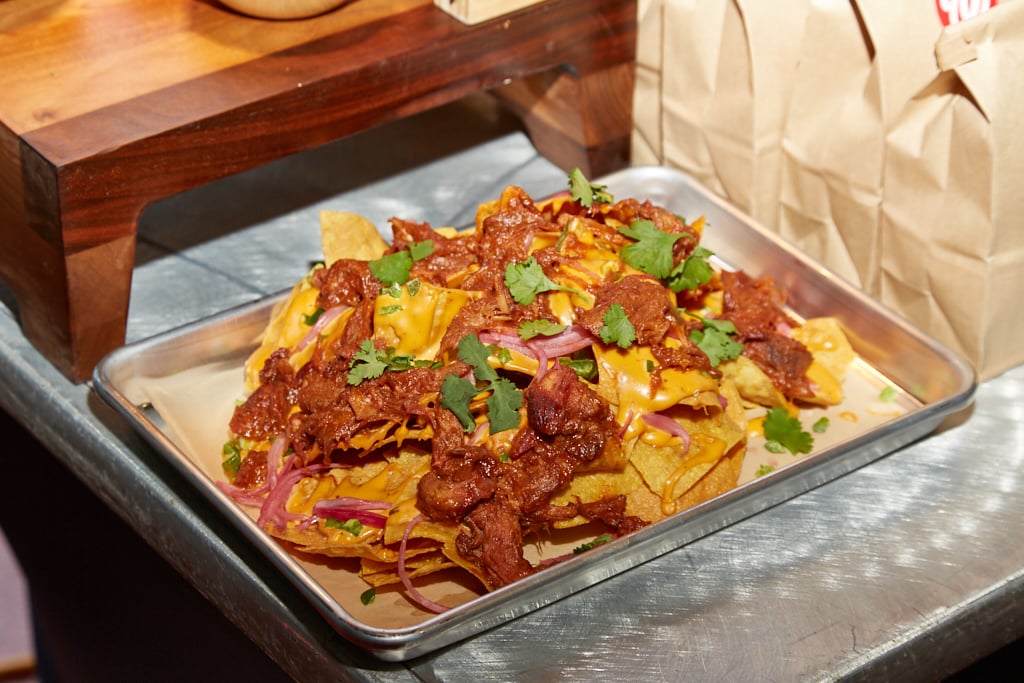 Old Hickory BBQ (section 301)
After its debut in the stadium's Norfolk Southern Club event space last year, this barbecue stand is now open to everyone in the ballpark. The menu includes brisket and pulled pork sandwiches as well as pork rinds and a massive platter of pulled pork nachos (using chips made in-house).
Italian Outpost (section 301)
This sandwich spot will serve up classic meatball subs and Italian hot beef dips.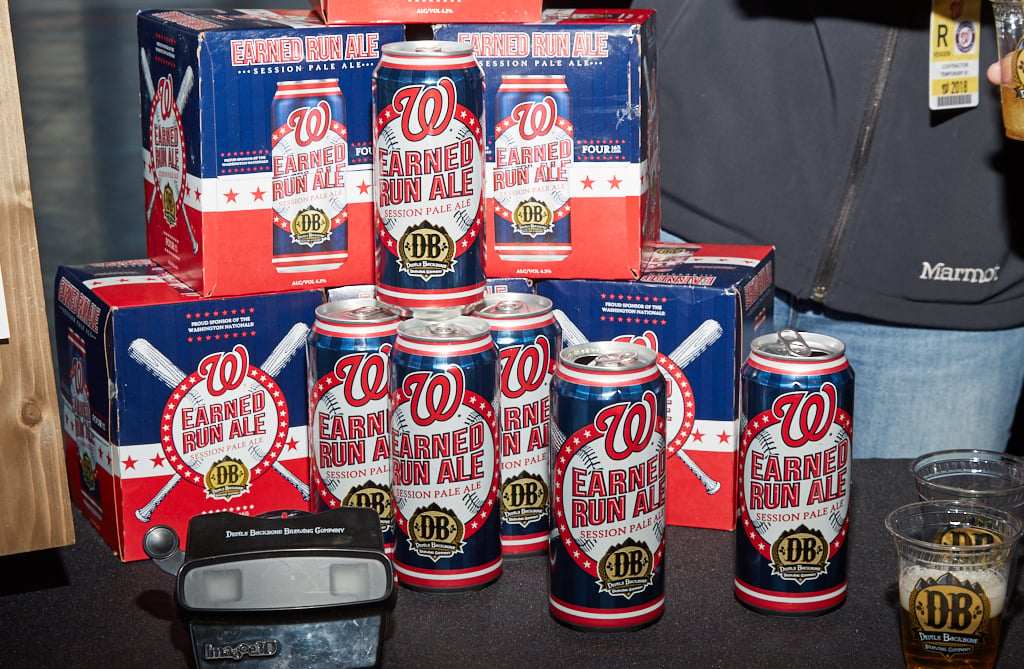 Devils Backbone Bar (section 240)
The Virginia brewery is back again with a bar serving a variety of brews, including its Earned Run Ale, a collaboration with the Nationals. What's new this year is that 16 oz. four-packs of the citrusy pale ale will be available at retailers outside of stadium for the first time.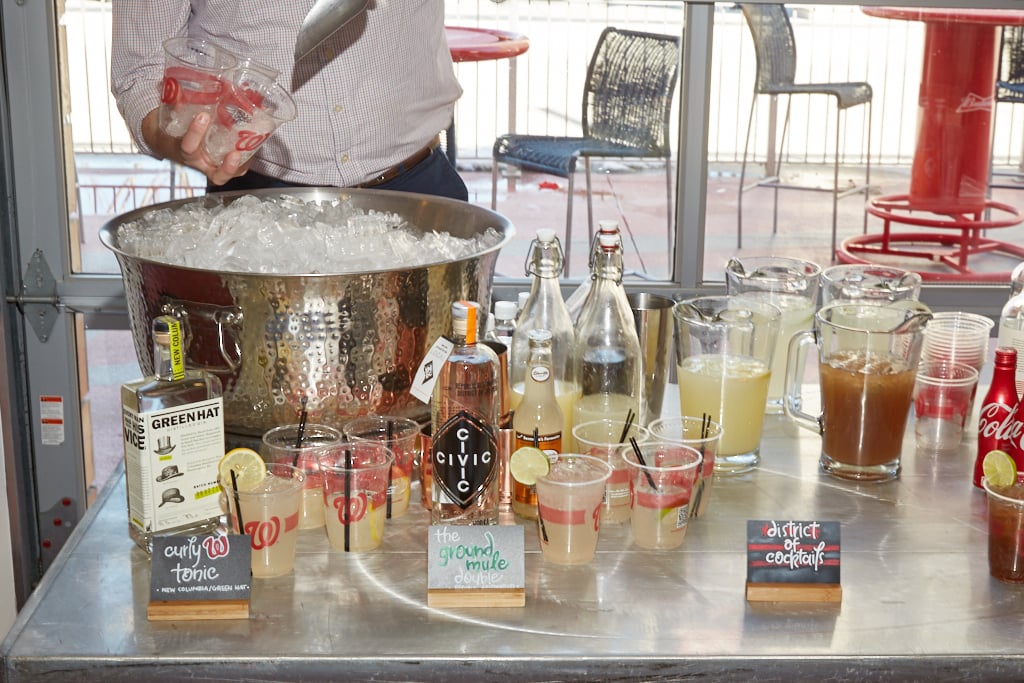 District of Cocktails (sections 112 and 135)
These two carts will offer a rotating selection of cocktails using spirits from local distilleries, including District Distilling Co., Republic Restoratives, New Columbia Distillers, and One Eight Distilling. All the distilleries will collaborate on a cocktail for the All-Star Game.
Compass Coffee (sections 142 and 216)
The local coffee chain will supply its nitro cold brew.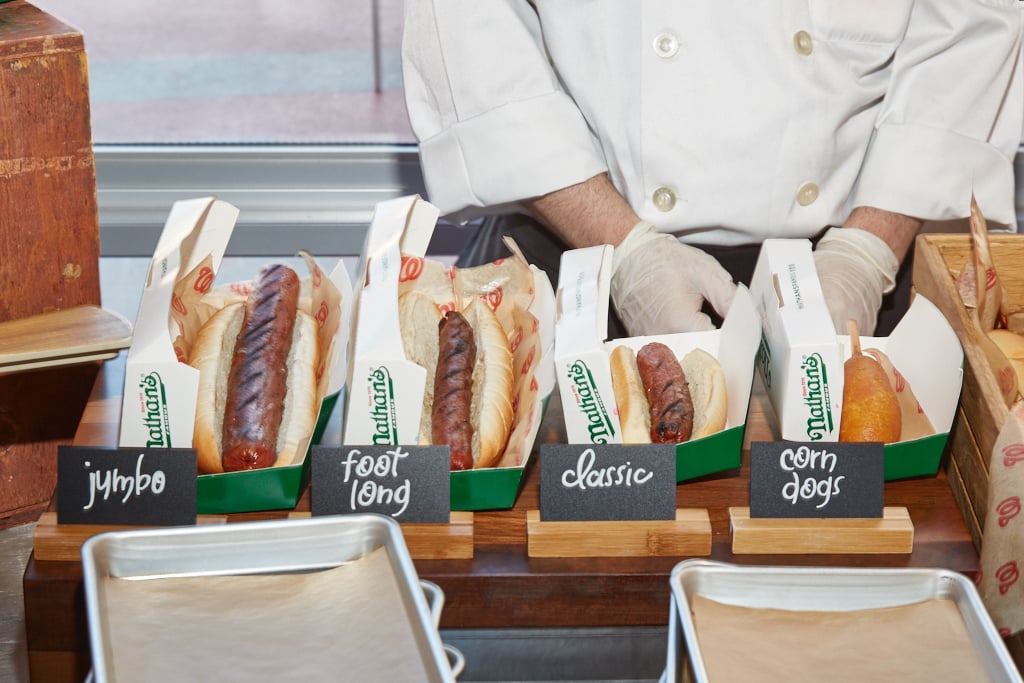 Hot Dogs and Sausages
Nathan's Famous Hot Dogs, the official hot dog purveyor of Nationals Park, will also serve corn dogs and foot-long jumbo dogs. Meanwhile, Hyattsville-based Encore Sausage Company will supply all the stadium's sausages.