You've heard of sushi burritos. You've seen sushi doughnuts. Not to be outdone, Whole Foods is getting in on the mash-up game with its own unnecessary creation: the sushi sandwich.
The Logan Circle, Pentagon City, Rockville, and Vienna stores all began offering the fish-stuffed slabs of rice (no bread) earlier this year. Some are halved in rectangles, while others are (correctly) cut in triangles like a club sandwich. They come with your typical roll fillings: spicy tuna and avocado, shrimp tempura, California-style avocado and fake crab, and veggie.
We tried one so you don't have to.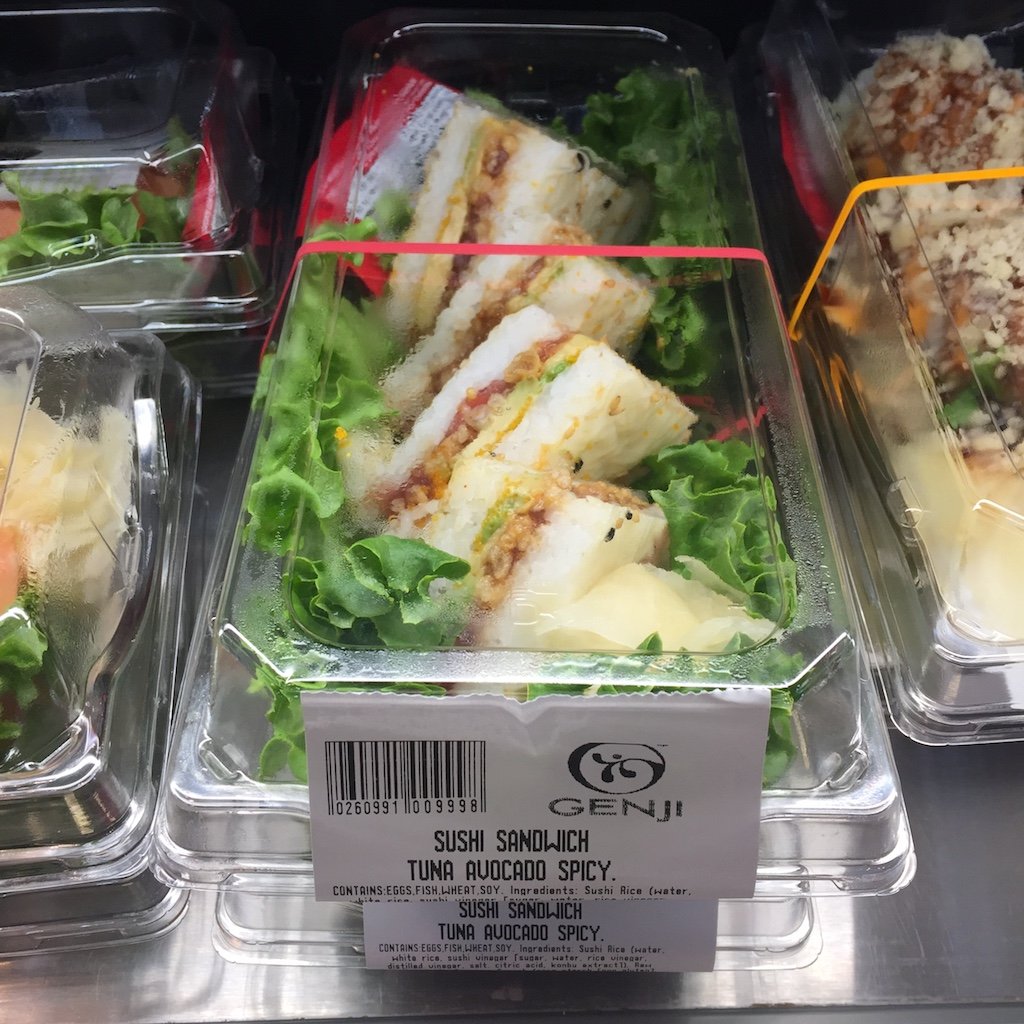 The spicy tuna avocado, $9.99, seemed kind of promising, especially since Whole Foods sells the best grocery store sushi our food team recently taste-tested. Immediately, though, we encountered a conundrum: how the heck are you supposed to eat this thing? If you use chopsticks like sushi, the pieces are too large and unwieldy. If you use your hands like a sandwich, you have to subject your fingers to the cold, slimy soy wrapper on the outer layer of the rice. There is no good solution. It's like stitching together a bikini and a parka—it's not going to work in Anchorage or Cancun.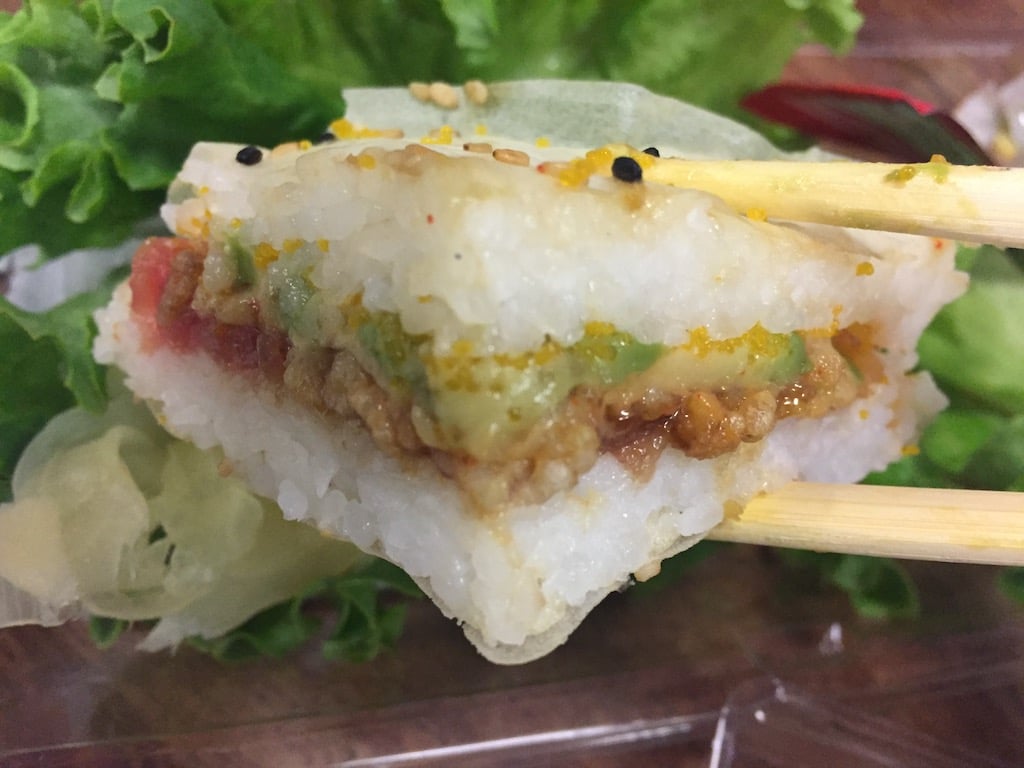 As anyone who's ever made a sandwich knows, the bread-to-fillings ratio is key. No one like a mouth full of crust. But the sushi sandwich does not adhere to this basic tenet of sandwich-making technique. The rice is dense and overwhelming, while the tuna and avocado are squished in a thin layer with bits of tempura crunchies that have long since turned gummy. (Another critical sandwich-making rule: make it fresh. Unless it's PB&J).
Despite being left with a vague queasy feeling and a plastic container with decorative lettuce, we're not opposed to the sushi sandwich in concept. In the right hands with the right ingredients—not prepackaged on a grocery store shelf—we would give it another go.
Just please, please, no sushi cupcakes.