A guide to the newest places to eat and drink.
Tacovores can now get their fix for breakfast, lunch, and dinner at Chinatown's new Taco Bamba, which opens today. The first permanent DC location of chef Victor Albisu's Northern Virginia taqueria chainlet takes over part of the space previously inhabited by his South American grill, Del Campo.
Later this month, Albisu will open Poca Madre, a luxe Mexican spot in an adjoining space that's designed to complement the fast-casual Bamba. But first: tacos! And much more. The shop, which previously operated as a lunchtime pop-up for the past few months, opens in the mornings for dishes like warm corn tortillas stuffed with cheesy eggs and chorizo. All-day options include a mix of classic street tacos like marinated pork al pastor, or for the brave, fillings like crispy beef tripe. New-wave tacos ("nuestros") is where the kitchen has fun, stuffing tortillas with a variety of global combinations. Two new options include a kung pao shrimp and shishito pepper taco—a nod to the Chinatown neighborhood—and a patty melt-style "royale with cheese."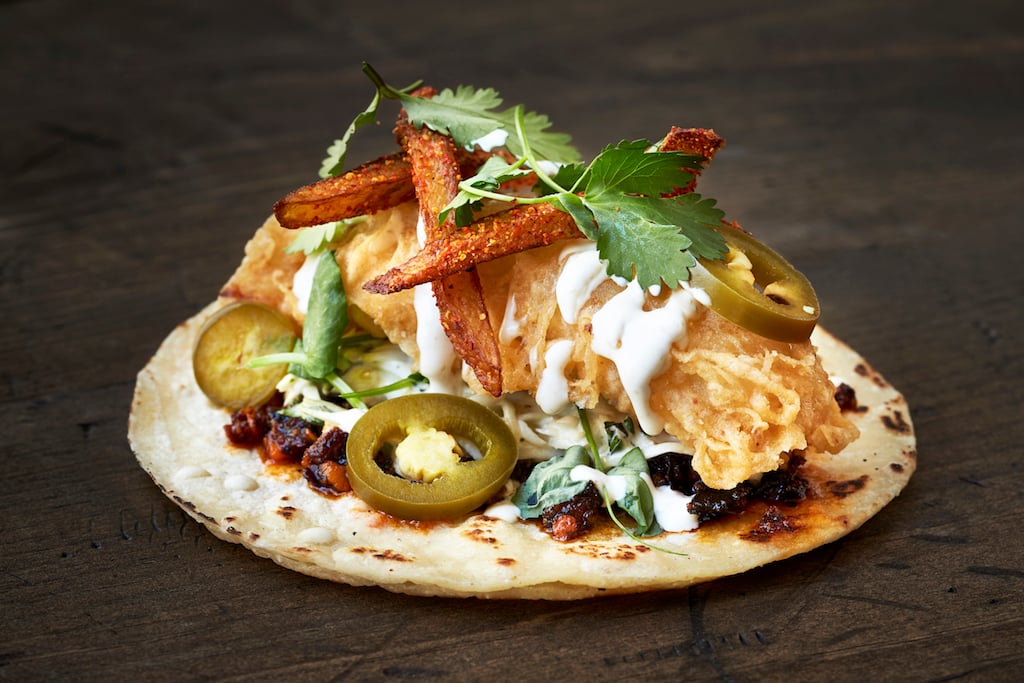 Service runs seamlessly into evening with a sizable menu of snacks like loaded nachos and grilled avocado guacamole, tostadas—we're fans on the crispy crab salad—sopes (masa flatbreads), torta sandwiches, and a full bar. Those who miss Del Campo's chivito, the monster steak-and-everything sandwich, will find it back in torta form. There's also a new chile relleno stuffed with smoked brisket and melty cheese.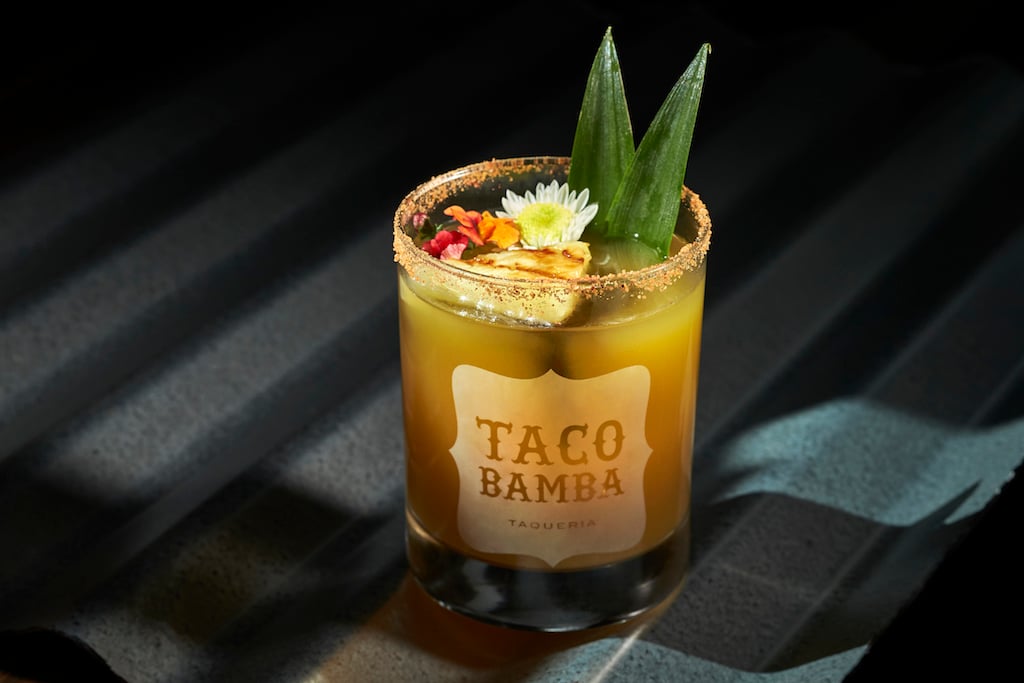 Fast-casual is the overall style, but the roomy bar is full-service—and there's plenty of places to sit between there, the 40-seat dining room, and a new 30-seat patio. Drinkers can pick between punchy options like roasted pineapple margaritas, rum daiquiris, and grilled tomato and chili micheladas.
"People say Bamba can be too loud, or the food is too aggressively spiced," says Albisu. "You know what, that's my intention—to make you remember the experience and take you out of your day."
Taco Bamba DC. Open Monday to Thursday 8:30 AM to 10 PM; Friday 10 AM to 11 AM; Saturday and Sunday 10 AM to 10 PM.