Even if you've never dined at Lupo Verde, you may have strolled past its handsome brick facade on 14th Street's restaurant row. The rustic Italian spot has operated as a neighborhood pasta and pizza joint since opening four years ago, but now the team is gearing up for an expansion. Lupo Verde Osteria will open in the Palisades on Wednesday for dinner, while the waterfront Lupo Marino is slated to debut at the Wharf in May. 
Owner Med Lahlou is a longtime Palisades resident, and he says part of the motivation behind the newest restaurant is selfish: He got tired of trekking to the same neighborhood spots, or traveling for something different. So he bought a three-story former house on MacArthur Boulevard, and turned it into his latest restaurant.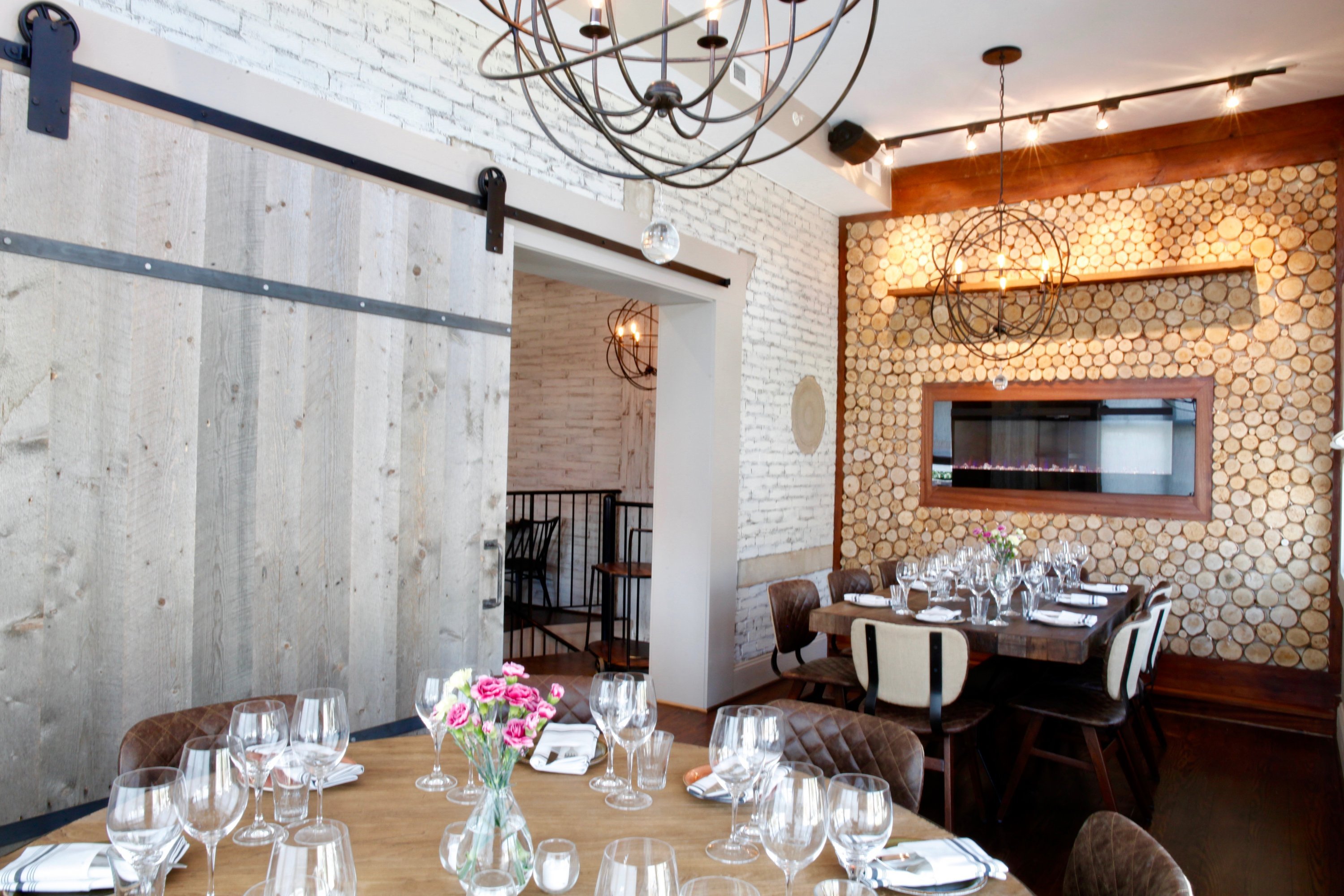 Lahlou says his kids are fans of chef Matteo Venini's food, so he designed the space to be a family-friendly neighborhood spot (with a fine dining component, but more on that later). While there are some similarities between the flagship and the new location—expect favorites like fried artichokes and cacio e pepe pasta—the chef also plans to experiment. 
"I don't really know what people will want, so I'm going to push the menu a little bit to start and try something different and fun," says Venini.
Some items will riff on tradition or have an elegant twist, like a watermelon and fennel salad with fried octopus, or burrata with cheese sorbetto. You'll also find lighter, more interesting proteins for spring—think lamb, pork, duck, and game in lieu of beef. (Venini has tattoos of an octopus, pig, and lamb chop on his arm, so it's fitting they're all on the menu).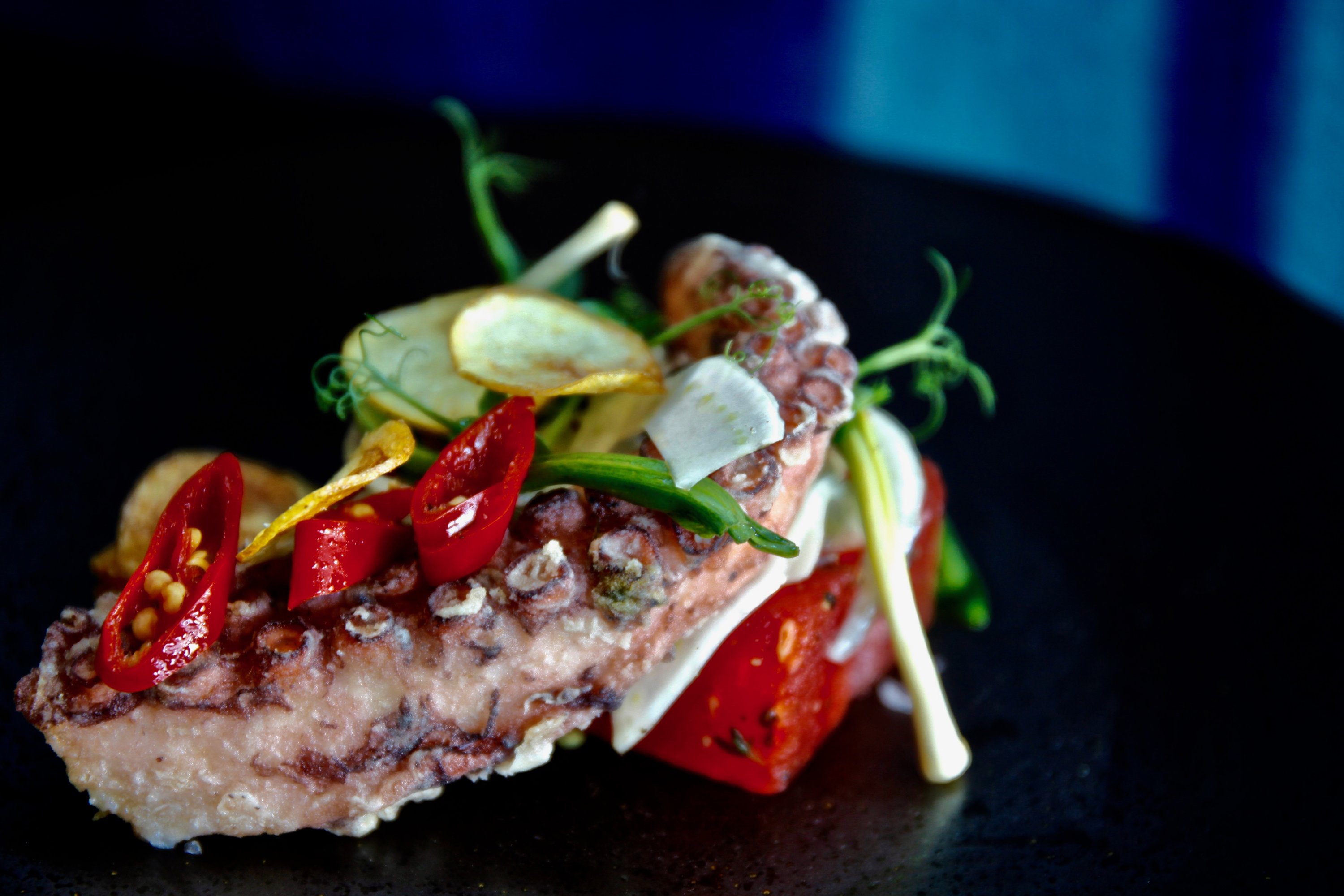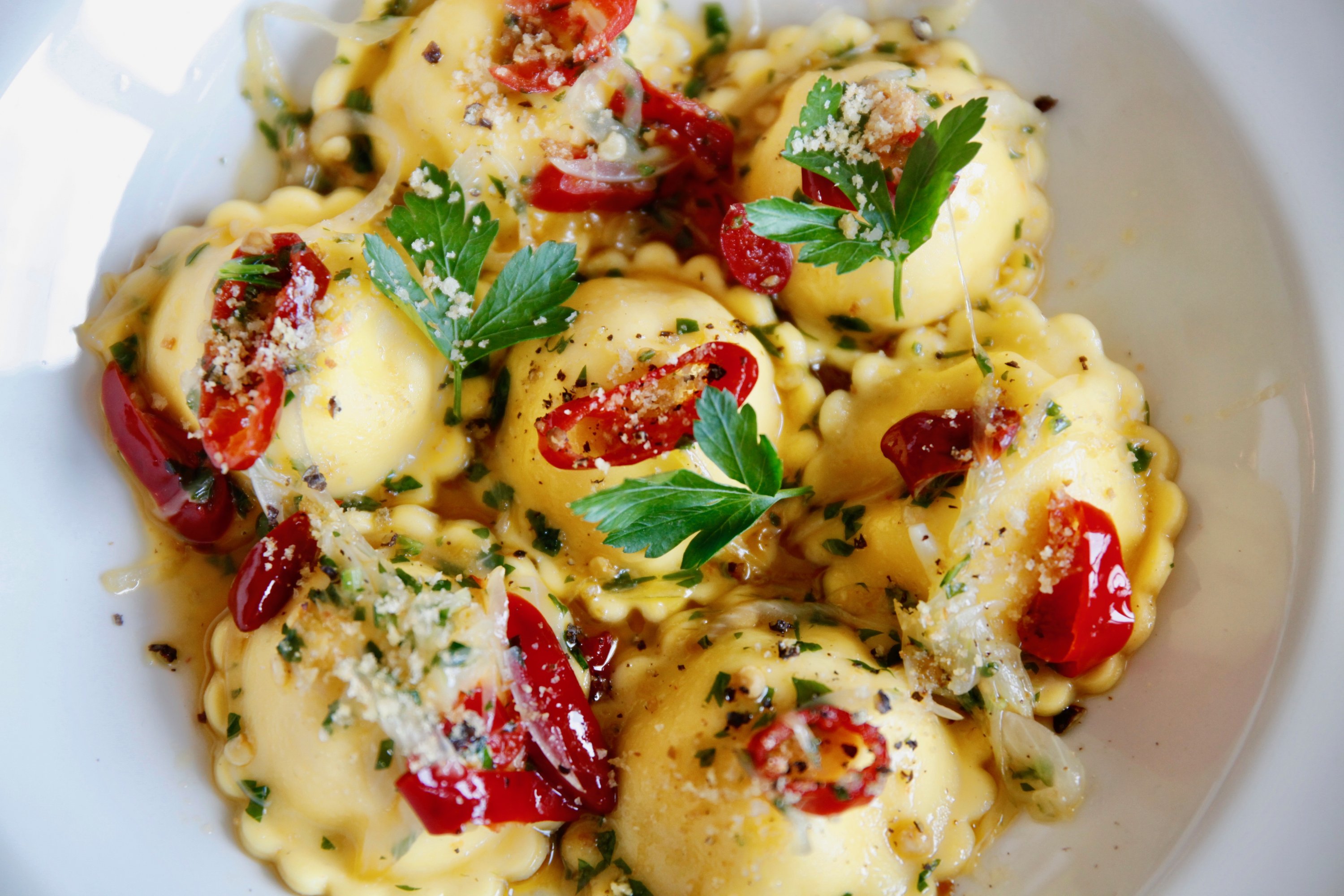 Another new concept is an Italian market, slated to open in May as a separate entity in the building's basement. While the flagship boasts a cheese and charcuterie counter, the new shopping area has more variety. Patrons can shop for fresh and dried pastas, sauces, and pantry items like olive oils. Eventually the space will open in the mornings for coffee and pastries, and at lunchtime for quick-grab paninis, salads, or Roman-style pizzas. For dinner in hurry, the kitchen will supply "Lazy Boxes" with ready-cook pastas and sauces to make at home. 
At night, the market area will be used for intimate, multi-course tasting dinners amongst the shelves of goods. Diners can watch the chefs at work through a glass window, and Venini will cook whatever inspires him (taking dietary restrictions and allergies into consideration, of course).
"It's pretty much like dining at home with a personal chef," he says.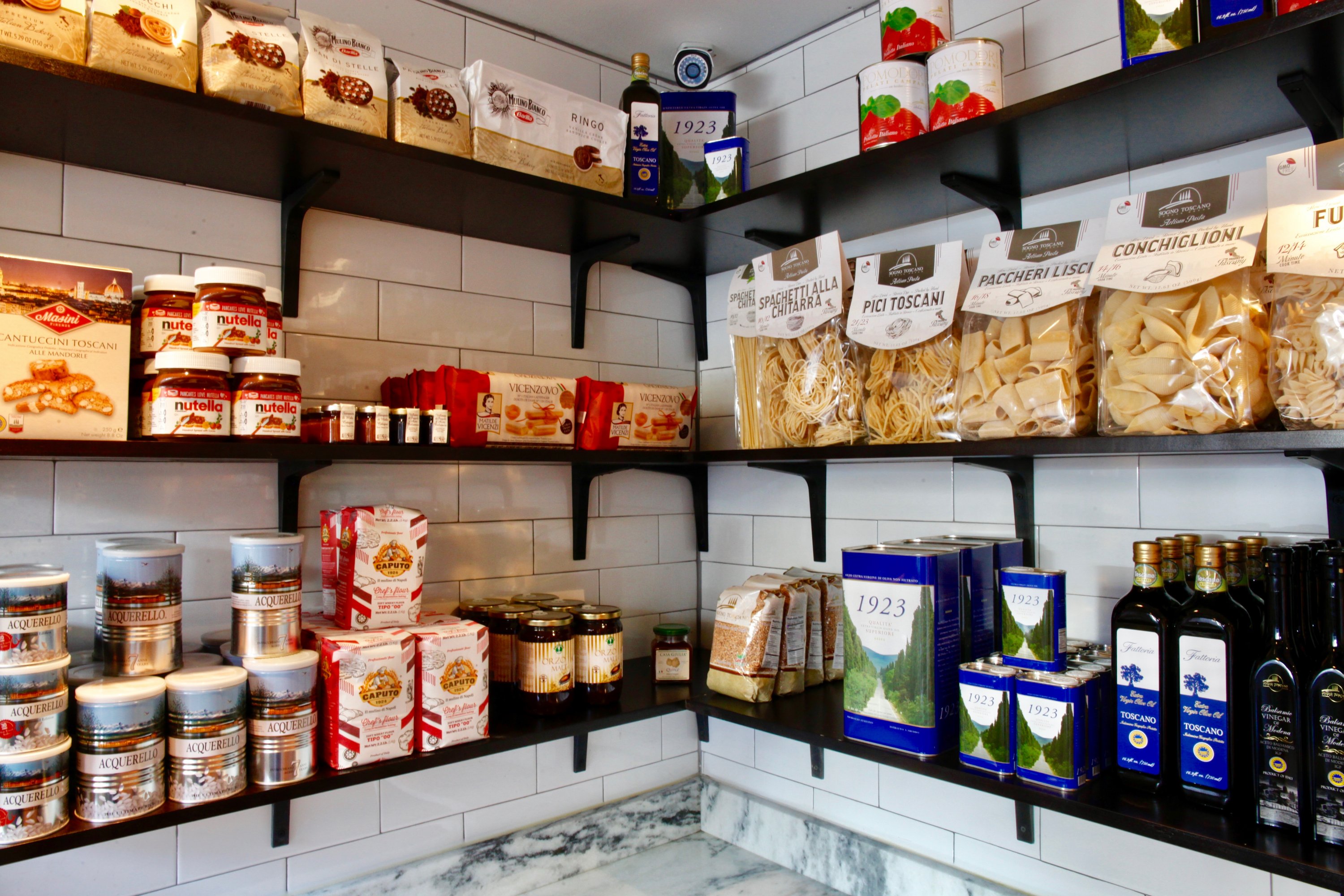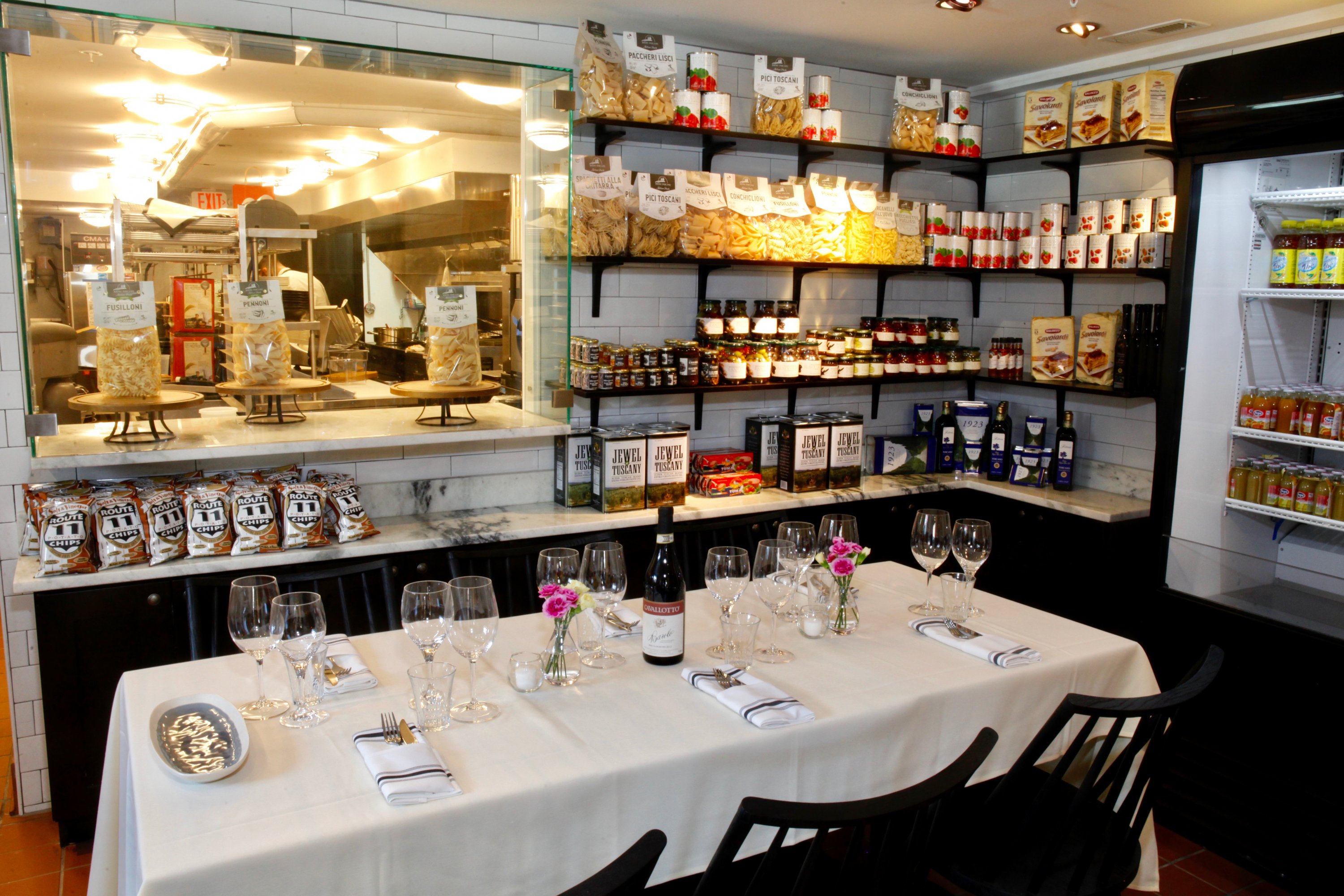 Lahlou says  all of the Lupo restaurants, past and future, will have distinct identities. The original is rustic, he says, while the Palisades version "is a little more of a step up, but still for families." A unifying trait between all: soulful Italian cooking. 
Lupo Verde Osteria; 4814 MacArthur Blvd., NW. Open for dinner Wednesday, April 18 (breakfast, brunch, lunch to follow in the coming weeks).