A guide to the newest places to eat and drink.
Saturday night, the line is out the door at Gong Cha in Rockville. The Taiwanese bubble tea chain—one of the largest in the world with more than 1,500 locations—has gained a following for freshly brewed teas that can be customized with different levels of sweetness and ice, plus a range of toppings including a creamy, salty milk foam.
"It's well known in most Asian countries, it's just not in our area yet," says Edward Yo, who started the local franchise with fellow Hong Kong native Gary Ngo. The two are in the process of changing that. At the end of March, they opened the first Washington-area Gong Cha with a hip lounge vibe and lots of board games in Rockville. They're set to expand to the Rockville food hall The Spot in June and to downtown DC (1399 New York Ave., NW) and Terrapin Row in College Park in July. That's likely just the beginning.
The focus at Gong Cha is more on tea than fruit syrups or Oreo concoctions you'll find elsewhere. "It's more focused on Asian tastes," Yo says. The shop has four brewed flavors, including green tea and oolong, for now, but Yo says they'll add about six more teas in the near future. You'll also find flavors like mango or lychee, plus smoothies ranging from chocolate to sweet potato.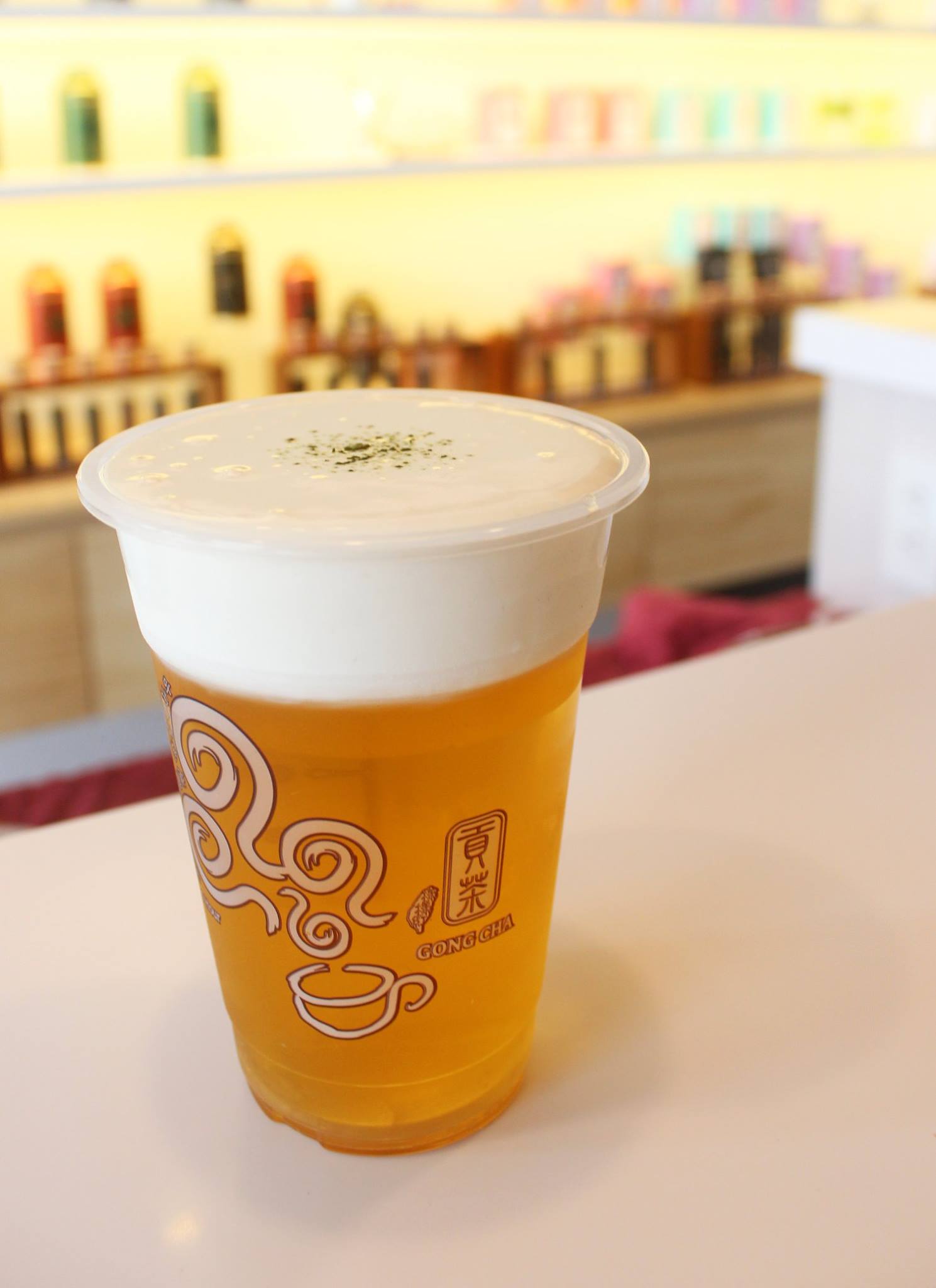 One of the trademarks of Gong Cha is its salty milk foam, which is made super rich with whipped milk, cream, and a salty Taiwanese butter. The shop isn't the only place in the area with milk foam teas (you'll also find them at TeaDM Lounge in Eden Center), but Yo says Gong Cha is the brand that originally popularized it.
The chain also prides itself on its level of customization. You can order your drink with 30, 50, 70, or 100-percent sweetness or no sugar at all, and also adjust the ice level. If you don't want the classic bubble tea pearls, there's red bean, coconut jelly, basil seed, and more.
Ngo (a partner in Grace's Mandarin in National Harbor) and Yo (who previously worked in e-commerce) are also behind poke shop Poki DC. Some of their future stores, including those in DC and College Park, will combine poke and bubble tea with separate counters but a single seating area.
"If you only open a bubble tea [shop], it's hard to survive in some expensive areas. That's why many bubble tea places don't open in DC," Yo says. "Join it with another concept and you can go anywhere you want to go."