Have you ever been sitting at a desk in a co-working space in desperate need of an afternoon break, thinking Gee, I could really go for some yoga and an açaí bowl right now, but that would involve packing up all my stuff and schlepping it to the outside world and back, so why bother? Say hello to Founders Hall, a 15,000-square-foot space that once housed a wedding dress store and has been redeveloped into the stuff of a freelancer-slash-fitness junkie's dreams.
Founders Hall is the latest Old Town development from Scott Shaw, a partner with Alexandria Restaurant Partners and chair of the board of directors at Alexandria Economic Development Partnership. Walking into the the two-level, multi-use space—named after nearby Founders Park—you're greeted by the humming of juicers and chatter from diners enjoying kale smoothies and avocado toast from South Block Juice Co. The local chain's eighth and largest location offers its standard lineup of juices, açaí bowls, and toasts. Plus, there's an espresso bar from Georgetown's Grace Street Coffee, and the abundance of tables scattered about gives it a café vibe that works for meetings, impromptu networking, or a quick stop for a refreshment after a ride on the nearby Mount Vernon Trail.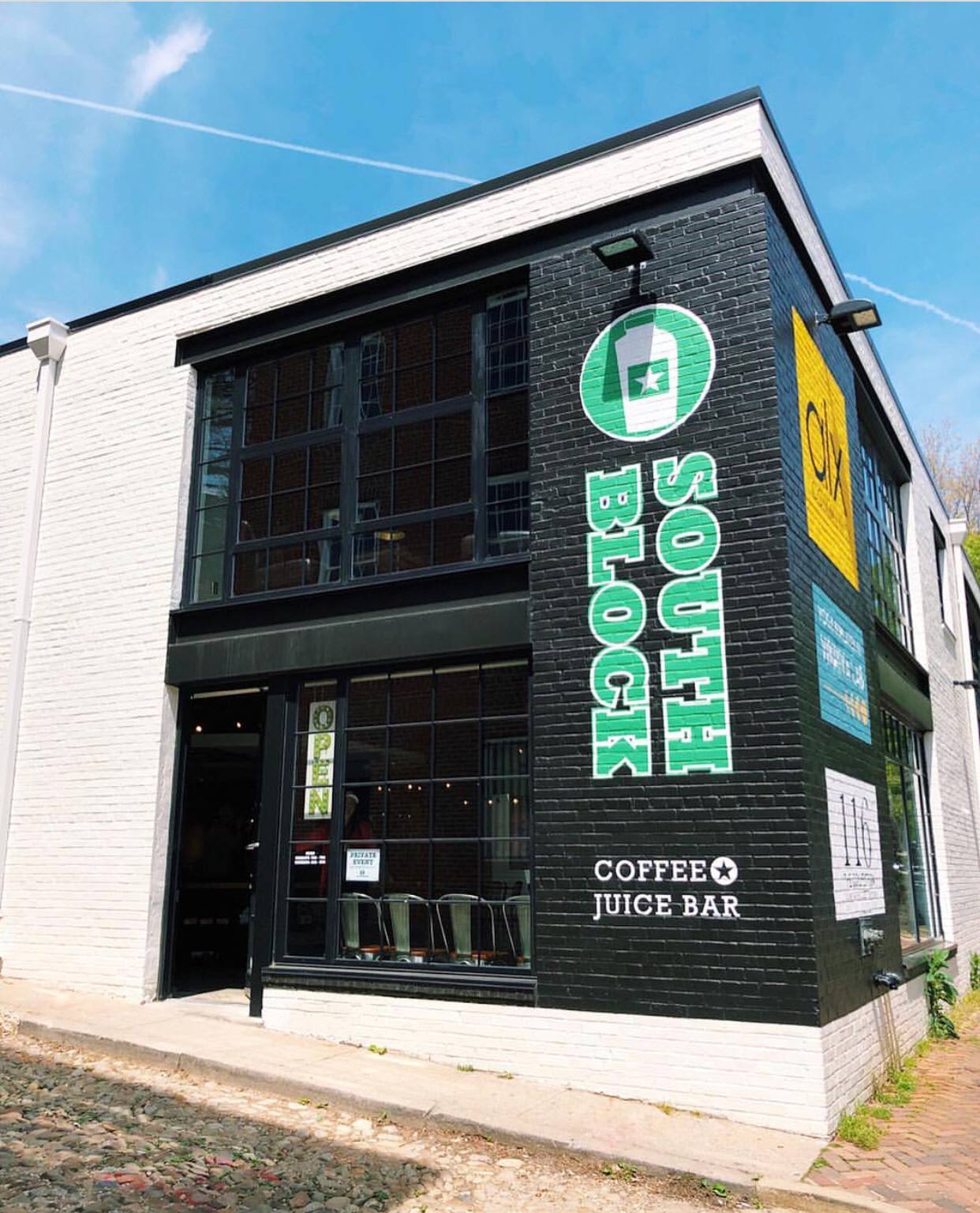 Yoga studio Vikriya Lab moved into the rear of the first floor (it was previously located on South Washington Street in Old Town). Studio co-founders Hope Hurlbrink and Laura Rose Schwartz lead yoga, Pilates, and barre from two rooms: the "Terra Lab" room has a more serene feel and offers slower, more explorative yoga, and the "Luna Lab" room offers Pilates and barre-less barre, where you rely solely on your body to control movement. Hurlbrink and Schwartz consider it a "community-built studio"—they sourced the lockers from reclaimed goods spot Forge Industrial Works in Old Town, and Lululemon on King Street donated mats. Bonus: The studio offers free yoga on the second Saturday of every month.
Headed to yoga but forgot your sports bra? No problem. Rounding out the bottom floor is a pop-up retail space, 116 The Collection (formerly 116 King), which carries athleisure and yoga brands including Otium Studios and Alo Yoga.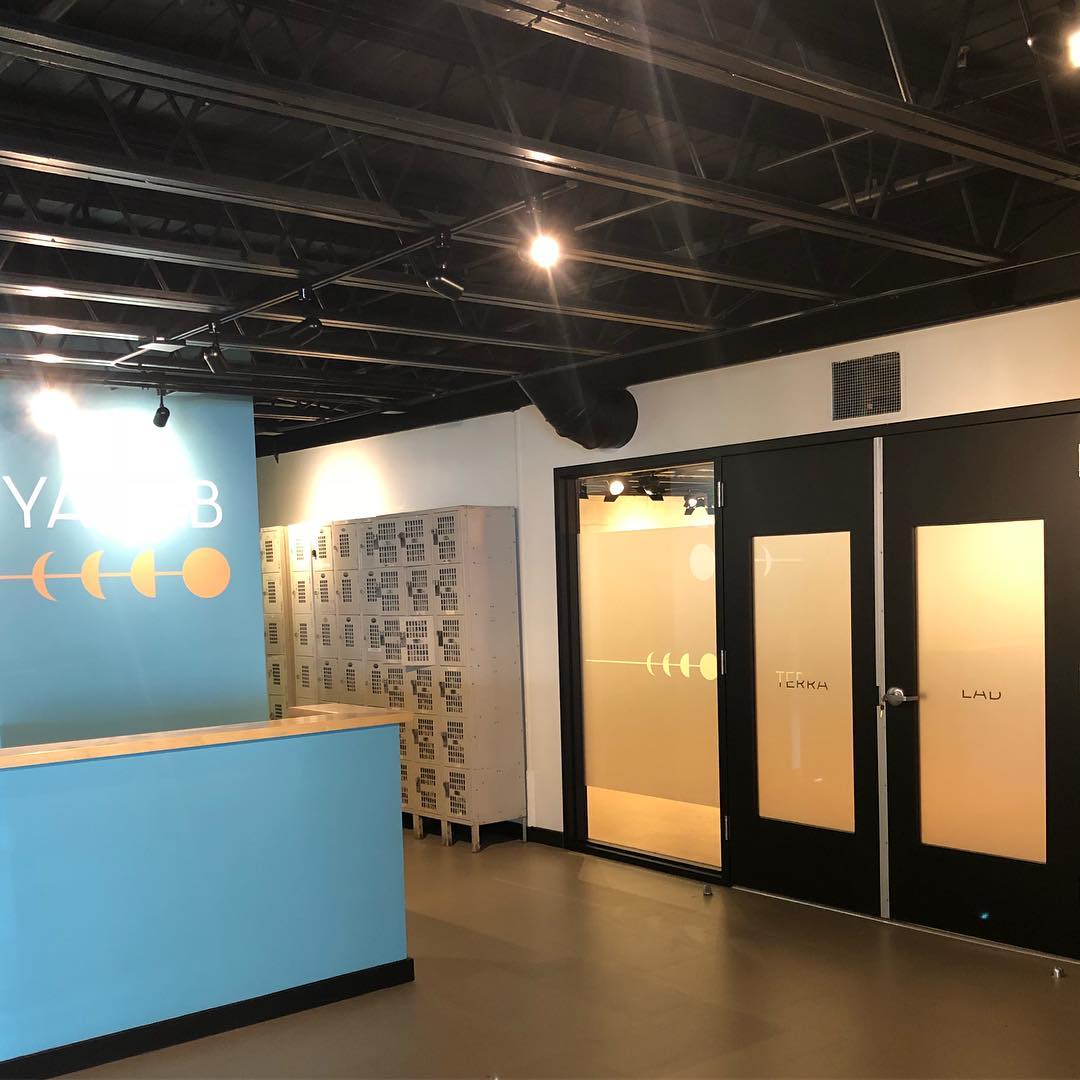 Upstairs you'll find ALX Community, an industrial-meets-mid-century style co-working space where the membership portion of things kicks in, so you'll need to join to access it. Membership options are geared to accommodate whatever kind of work you do. "The diversity of membership feels very much like Old Town," says Kelly Grant, COO of ALX Community. A busy editor who needs privacy and quiet? There are private offices with lockable filing cabinets and premium chairs. If you don't need privacy but are particular about where you sit, you can get a dedicated desk all to yourself, where you have more real estate, as well as a filing cabinet and an upgraded chair. There are also basic membership options where you work from long, wooden communal tables, and day rates for those who don't need full-time hours.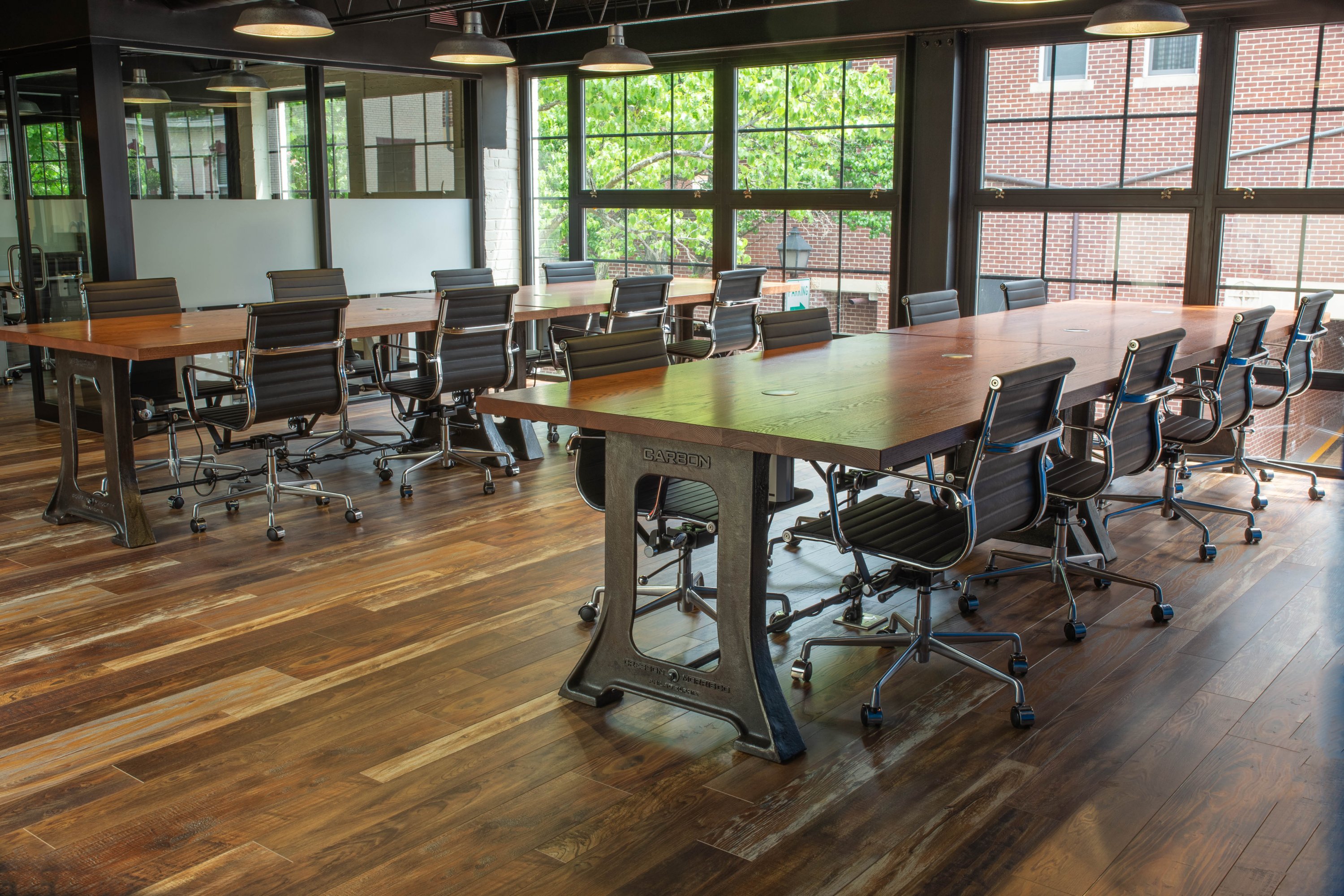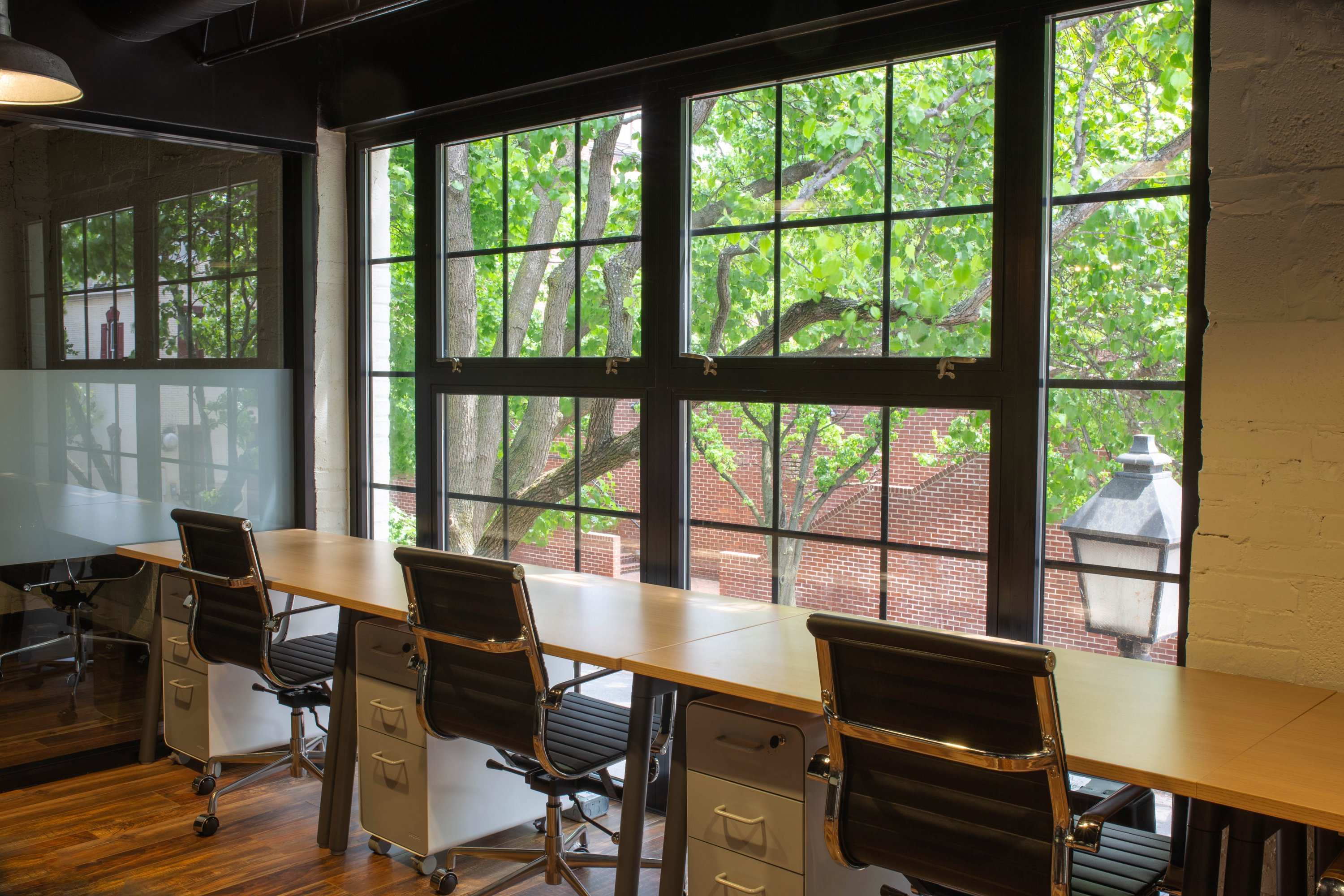 Other perks include a "Town Hall" area that provides room for industry leaders to lead discussions on topics ranging from stress management to the nuts and bolts of start-ups. ALX Community is dog-friendly, and has a separate side entrance to follow health codes, since South Block is below. There's also bike storage across the street at Colonial Garage for those who bike commute to the space. Plus, those who want to slide in some mid-day Pilates can relax knowing there are sleek locker rooms with showers for members.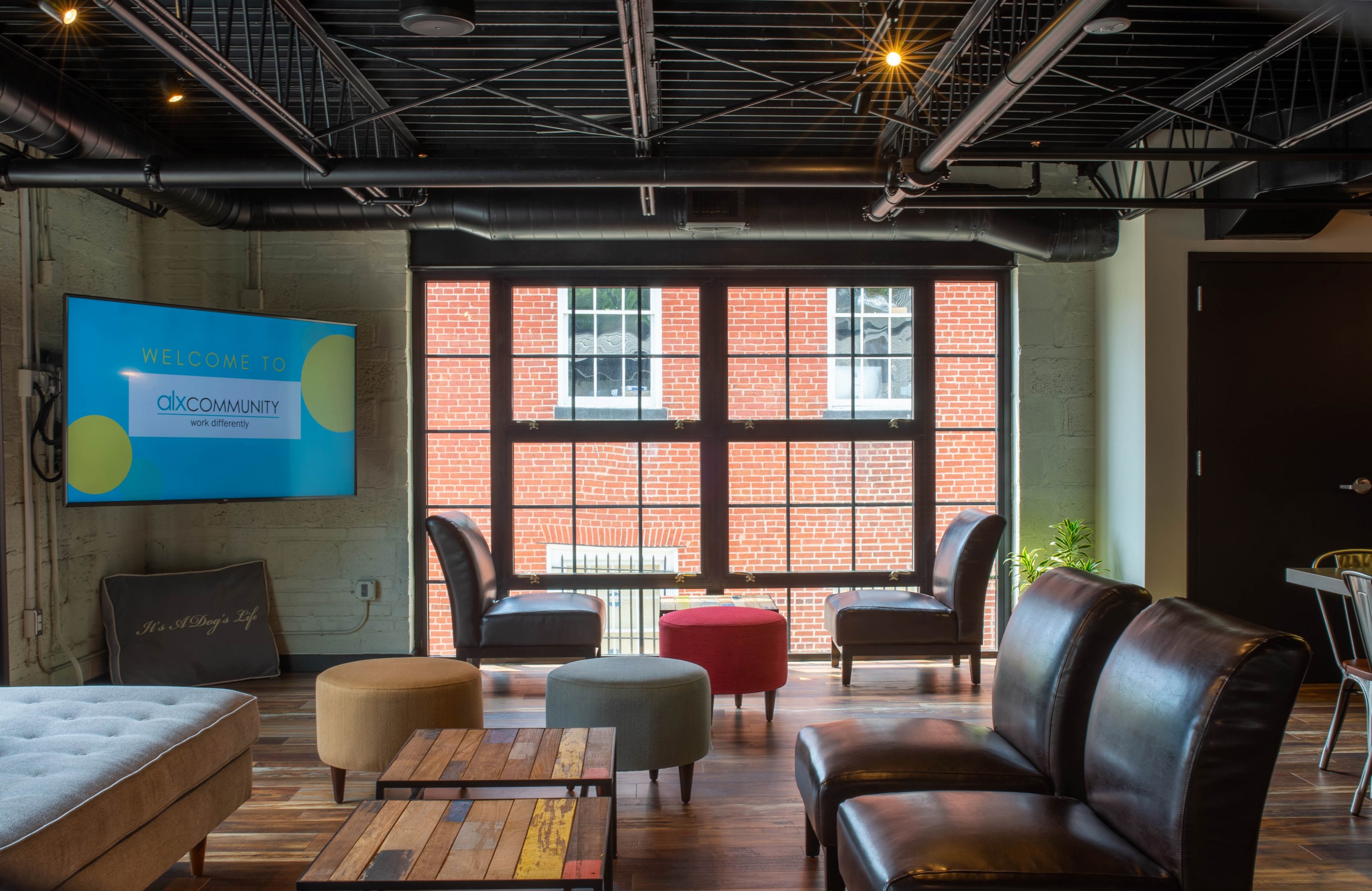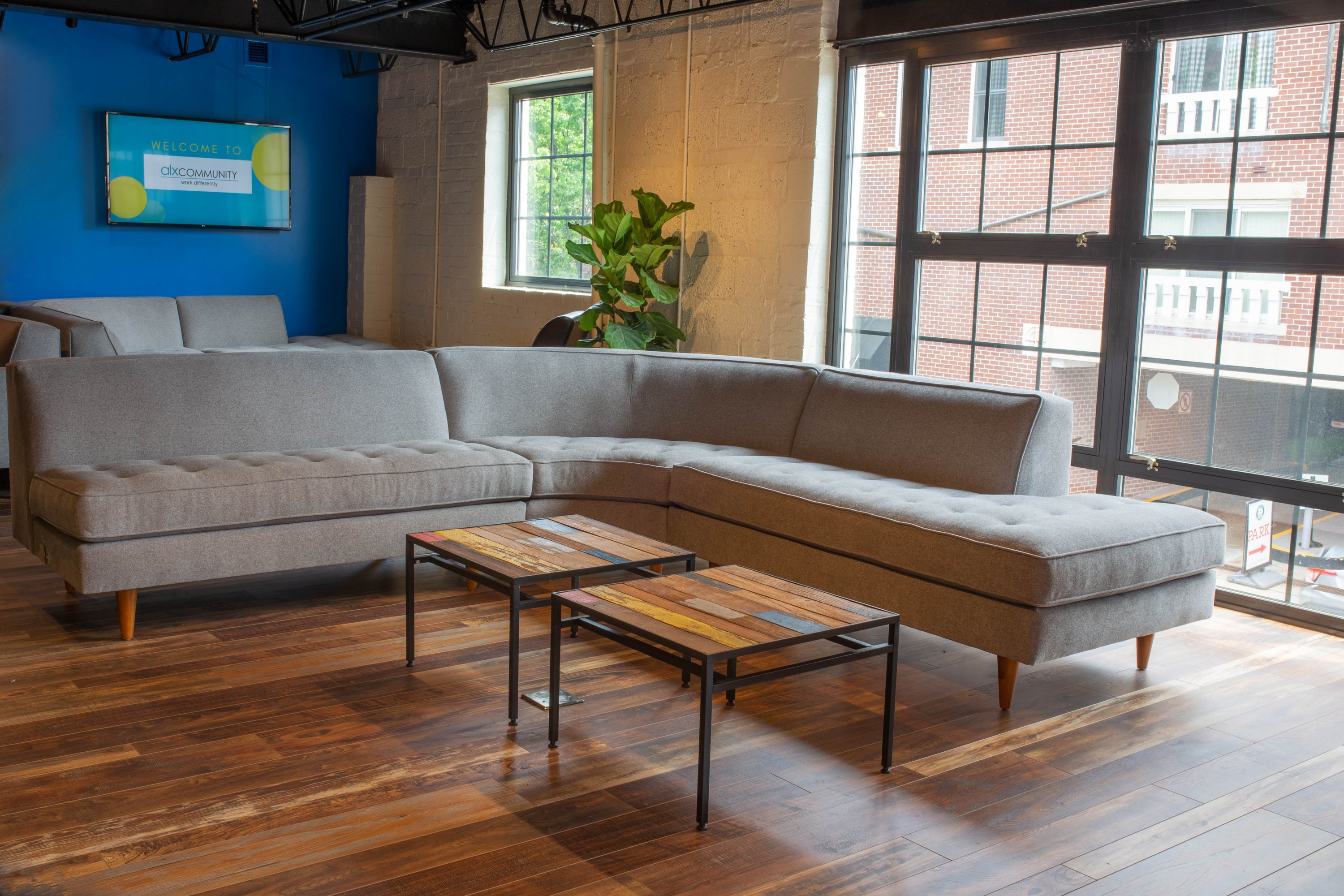 Founders Hall is located at 106 N. Lee St., Alexandria. Information on co-working plans can be found here.