Looking for a relaxing beach vacation for your friends and family? Your first instinct might be to hop online and start researching flights to the Caribbean. But before you click "book flight," you should take a look in your own backyard—or at least the next state over. No matter what you're looking for in a beach vacation, you'll find it in Virginia. Follow our ultimate road map to 18 of Virginia's best beaches for a getaway you won't soon forget.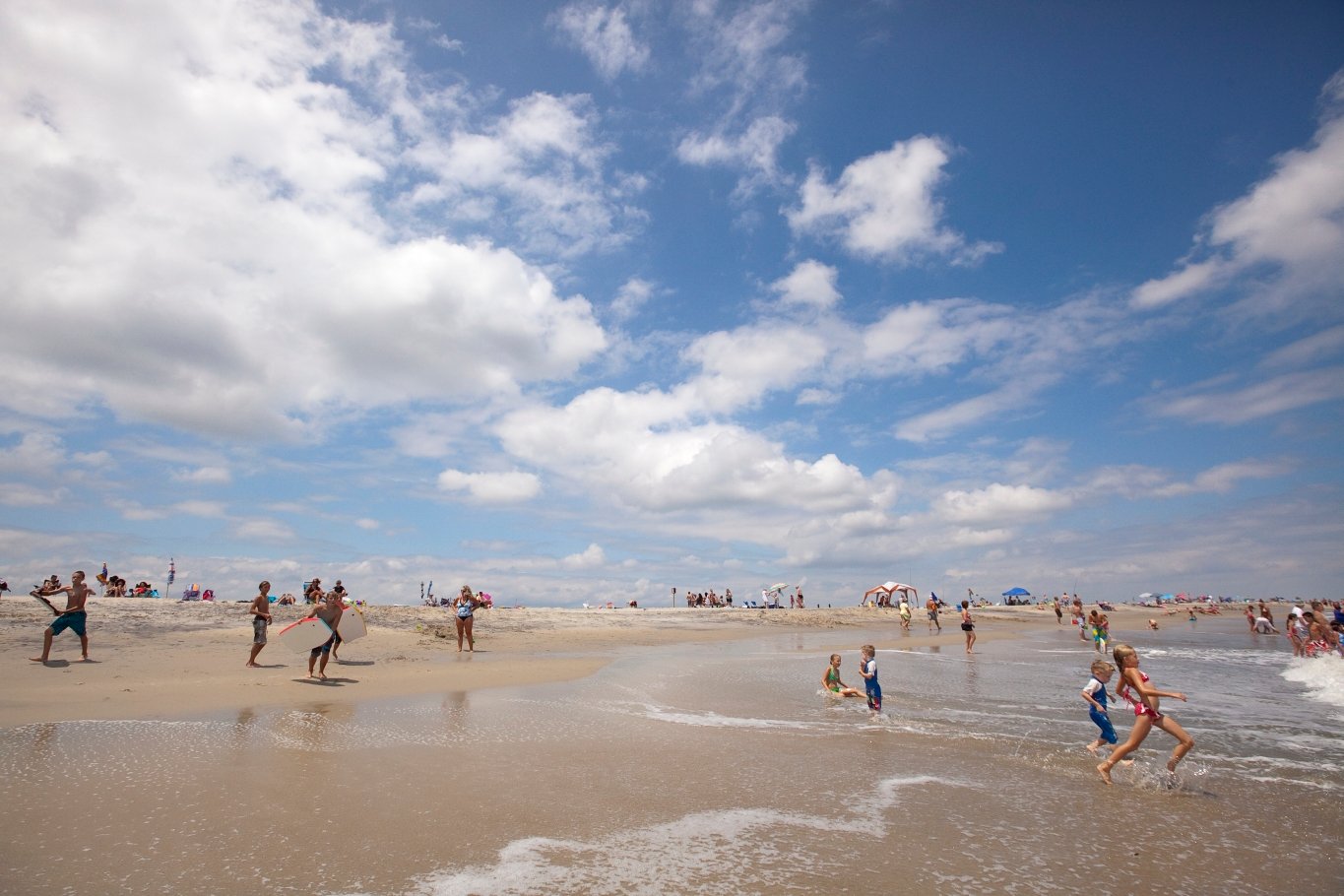 Assateague Island National Seashore
If the goal is to simply get outside and commune with nature, Assateague Island National Seashore is the perfect stop. Stretching nearly 40 miles along Virginia's Eastern Shore, the pristine white sand beaches are home to some of the world's most precious bird species and wild ponies. For the best vantage point, climb the stairs to the lookout at the Assateague Lighthouse.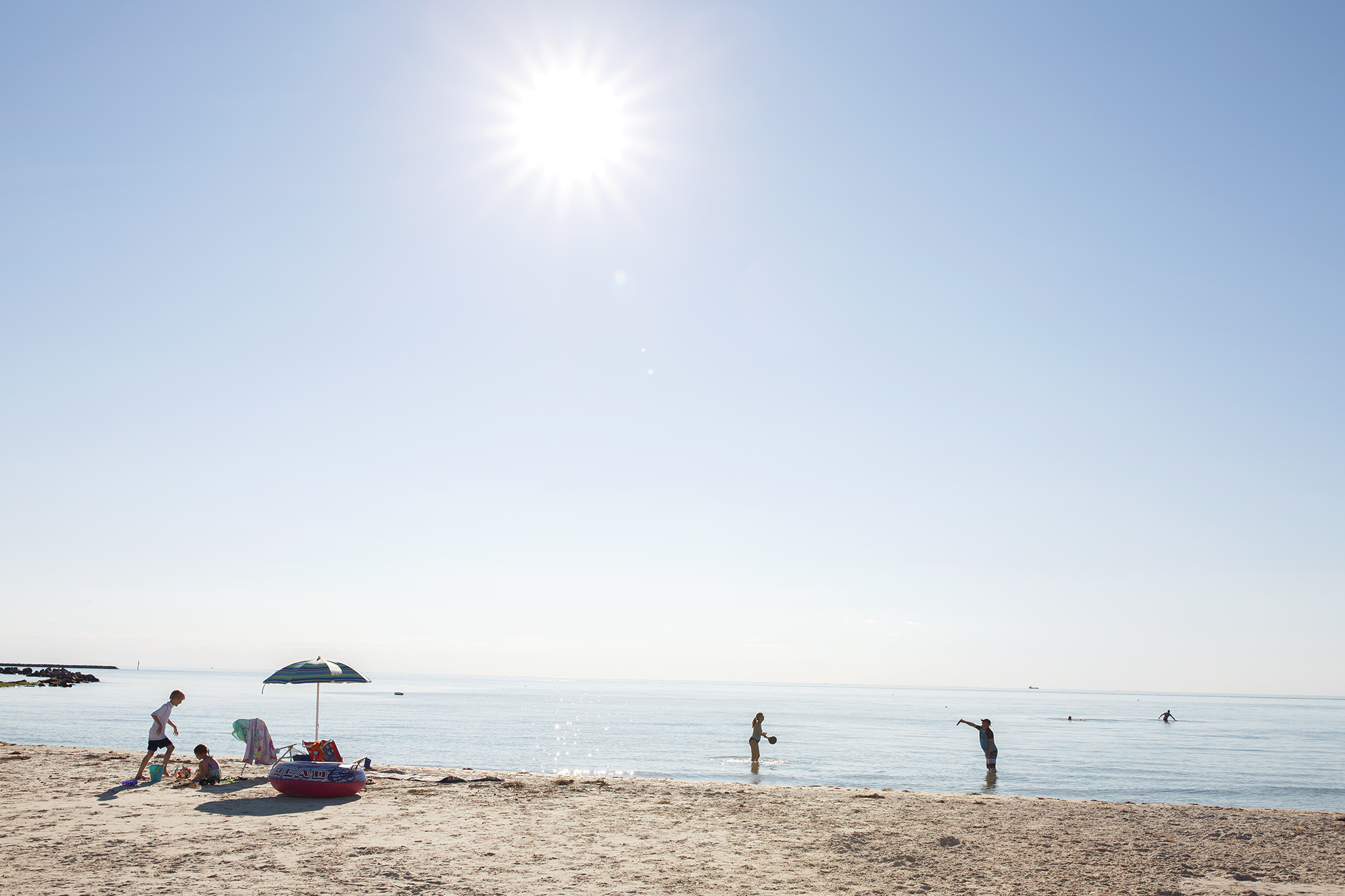 Cape Charles Beach
Head to Cape Charles Beach along the Chesapeake Bay to find shallow waters perfect for families with small children or those hoping to kayak for the very first time. Stroll through the quaint town of Cape Charles before resting your head at historic accommodations like the Bay Haven Inn and The Waterhouse. For waterfront views, be sure to book at room at the charming Northampton Hotel.
Kiptopeke
Just south of Cape Charles on Virginia's Eastern Shore, Kiptopeke offers a narrow, undeveloped white sand beach lined by a unique coastal habitat that makes it another major flyway for migratory birds. For a truly unique experience, stay in the park's only yurt—a cross between a cabin and a tent.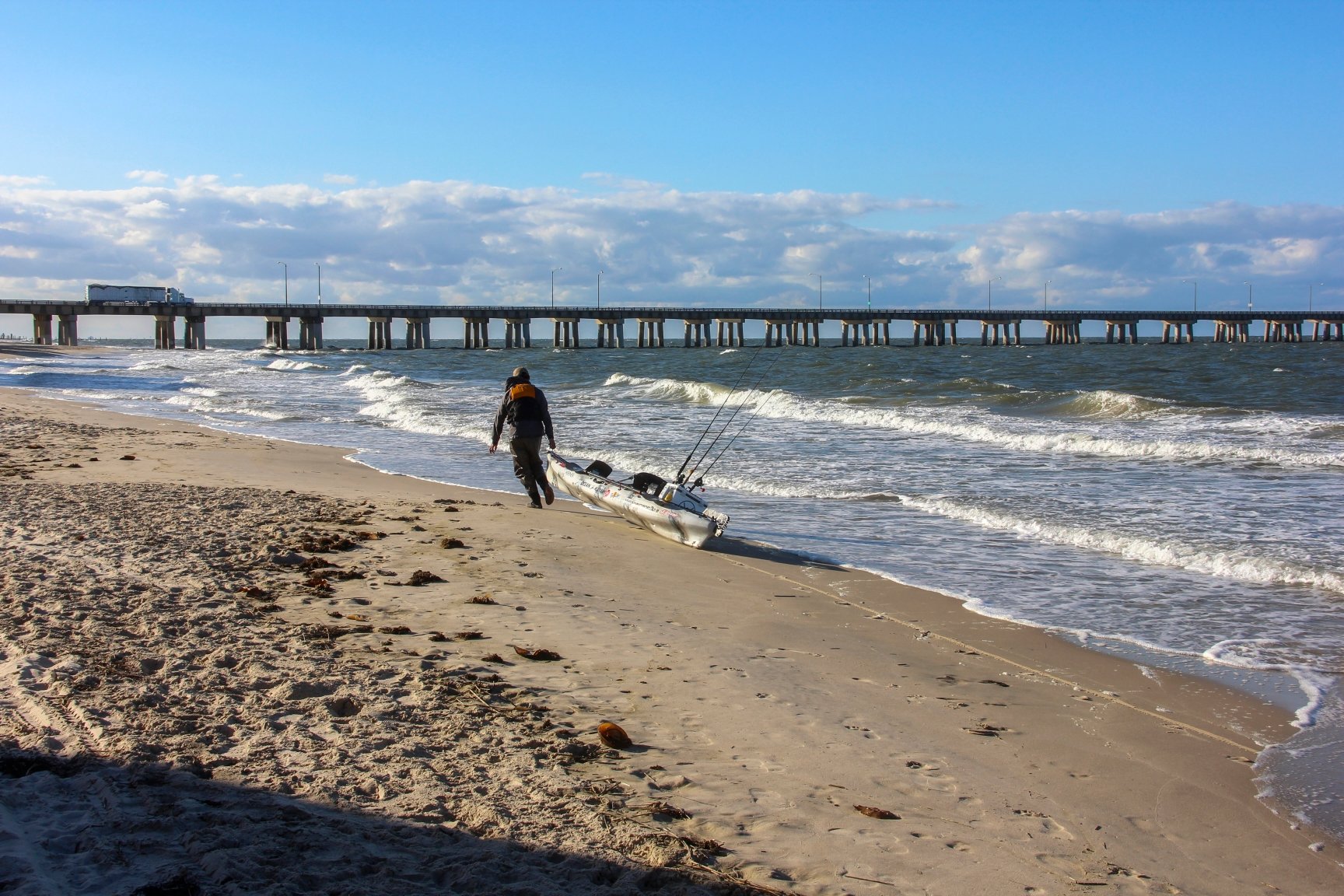 Chesapeake Beach
Chesapeake Beach (known among the locals as Chic's Beach) offers a truly laid-back vibe for travelers and locals alike. Reserve the morning to check out the nearby Norfolk Botanical Garden, and you won't want to miss the sun setting over the famous Chesapeake Bay Bridge Tunnel—a quintessential Virginia experience for the whole family.
First Landing State Park
The aptly named First Landing State Park marks the spot where settlers landed and established the first elective government in English America. The learning opportunities don't end at this quiet and family-friendly location. After exploring the historic region of the coast, head to the Virginia Aquarium and Marine Science Center to see the region's unique critters up close.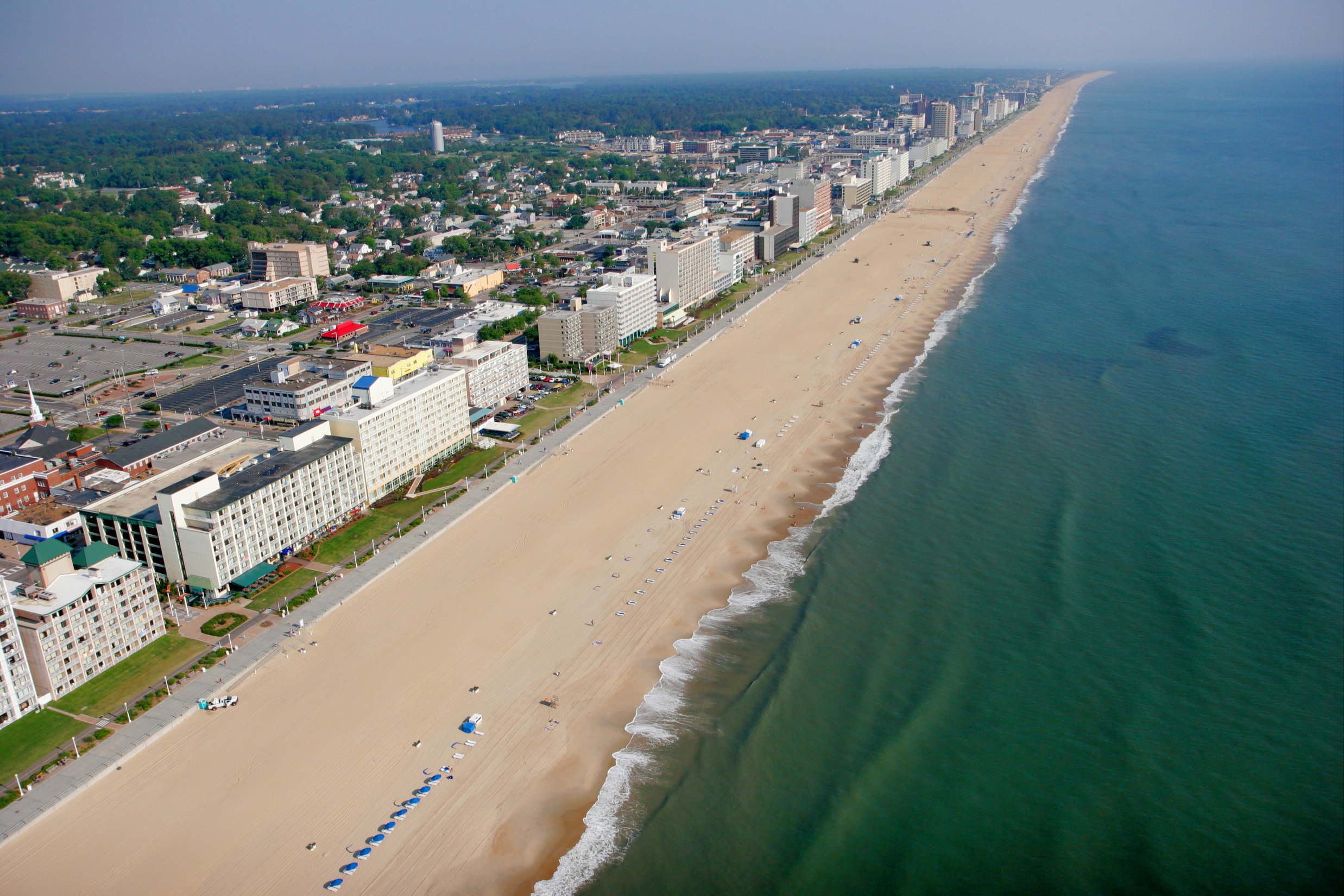 Virginia Beach
The state's namesake beach might also be its most popular. Also along the Eastern Coast, where the Atlantic and Chesapeake Bay meet, Virginia Beach draws thousands of visitors each year who come for far more than just the surf. Some of Virginia's most popular attractions reside here, such as the Cape Henry Lighthouse, the iconic three-mile long Virginia Beach Boardwalk and Ocean Breeze Waterpark.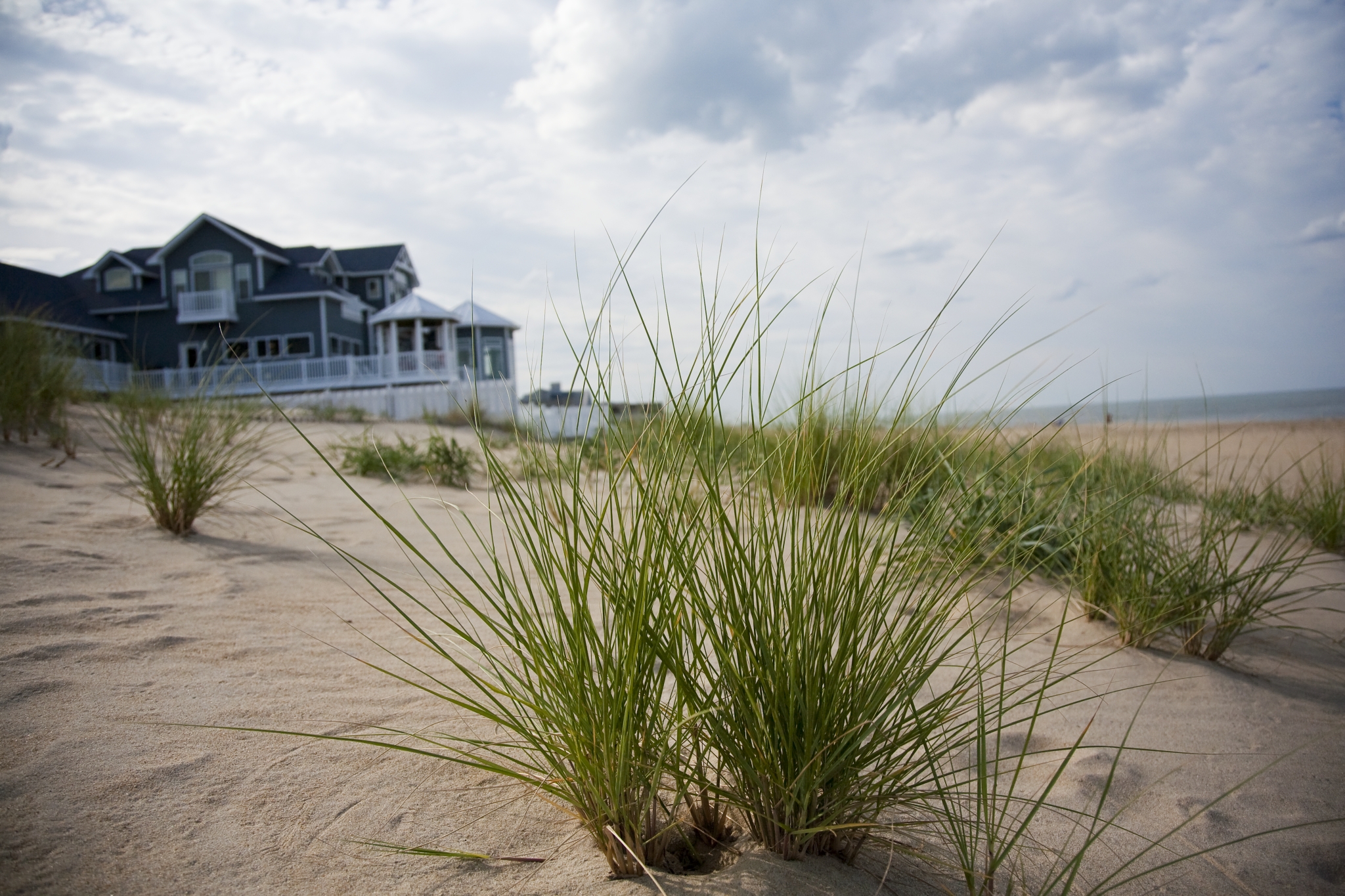 Sandbridge
Sandbridge is still considered part of Virginia Beach, but the atmosphere along the southern shore is very different than what you'll find along the boardwalk. It offers a more secluded island-like vibe for families or couples looking to escape the hustle and bustle of the city, but still remain close to amenities.
False Cape
False Cape State Park is a must-visit for bird lovers. Book a tram (available April through October) to the park where you can explore the Back Bay Wildlife Refuge, a 4,589-acre refuge that provides feeding and resting habitat for migratory birds like tundra swans and Canada geese.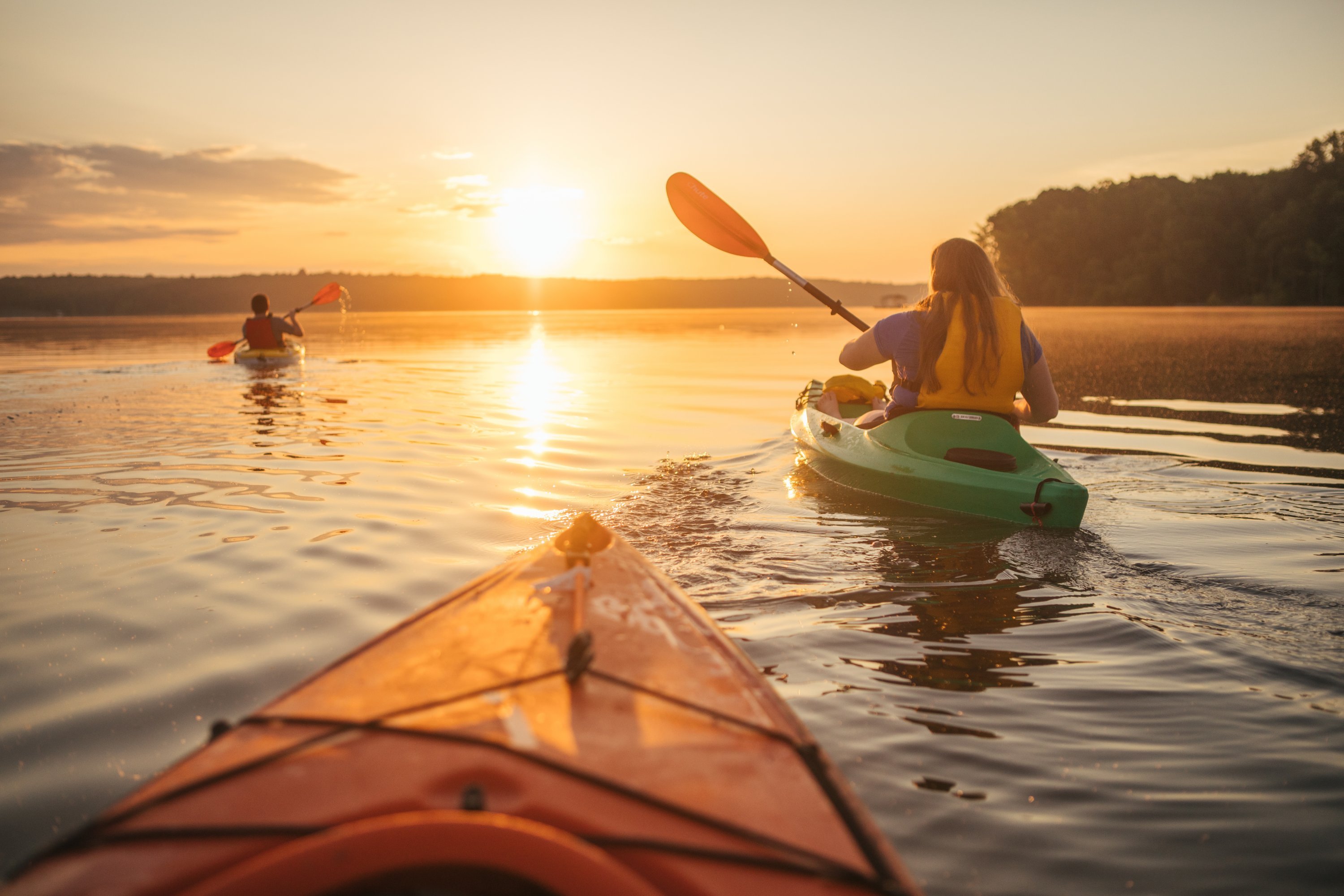 Buggs Island Lake
Virginia's stellar beaches aren't just situated along the coast. Buggs Island Lake, located in Southern Virginia, is the state's largest, with more than 800 miles of beautiful shoreline and sandy beaches. When the kids tire of swimming, take them to the Joseph S.J. Tanner Environmental Education Center for the chance to get some hands-on experience with some of the region's native wildlife.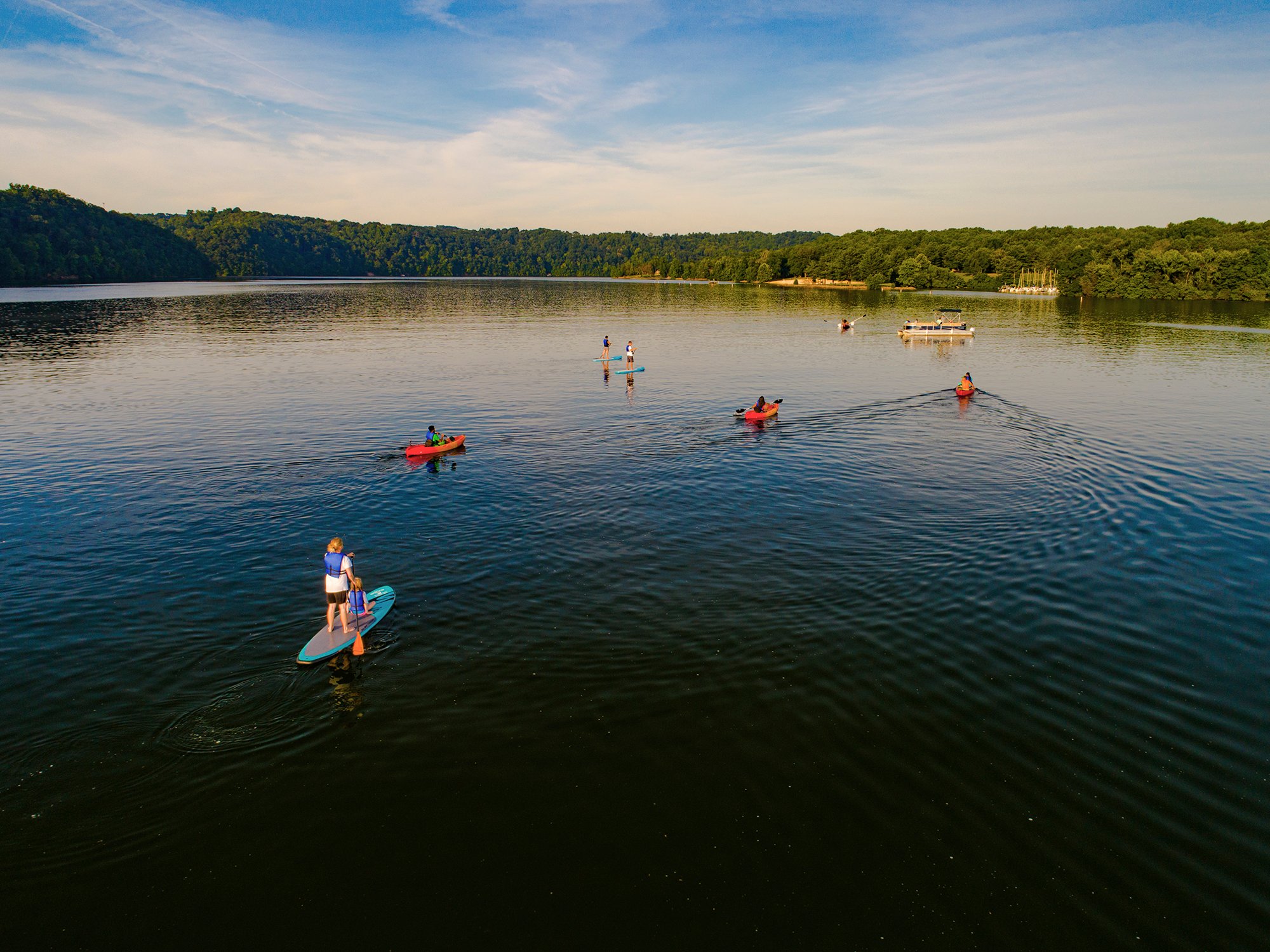 Claytor Lake State Park
For more freshwater beachfront and swimming, check out Claytor Lake—a 4,500-acre, 21-mile-long reservoir on the New River formed by Claytor Dam and, undoubtedly, the park's crown jewel. Anglers can attempt to catch something for lunch, though we suggest heading to MK's Gourmet Pizzeria and Shoppe for their woodfired pizza instead.
Lake Anna
Consider making a stop at Lake Anna, which offers more than 200 miles of shoreline. It's also one of the best lakes to fish on the eastern seaboard, which is why we suggest a four-hour striped bass fishing lesson with Orange Troller LLC. Or, simply let them cruise you around the lake.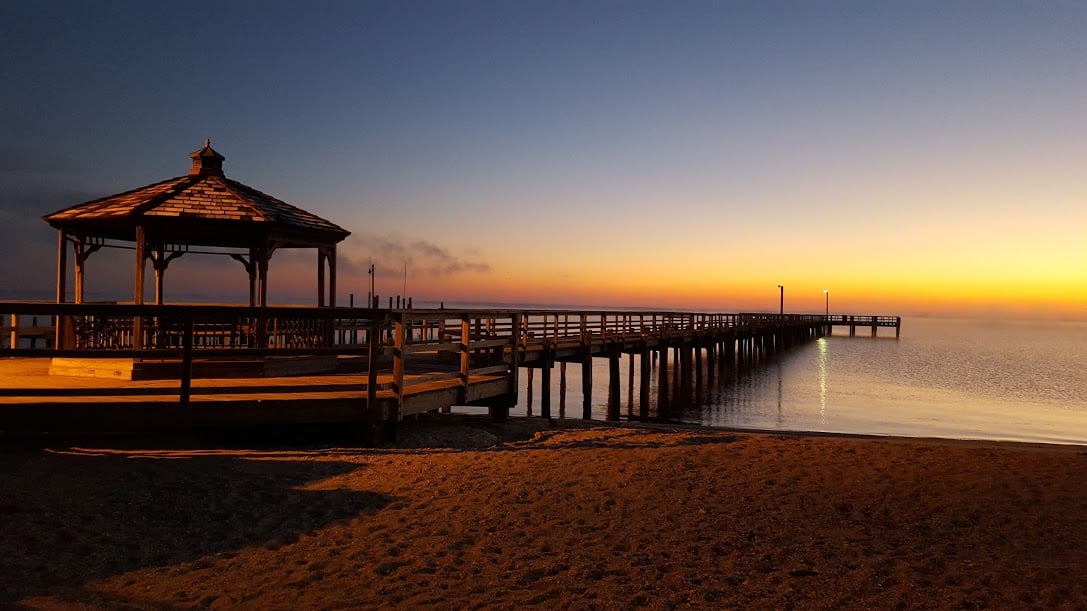 Colonial Beach
Colonial Beach is a quaint riverside resort town that's surrounded by water on three sides. The beach is located on Northern Neck Peninsula, which is best explored by bike on one of the four trails that take you through marshland, fishing villages, and various historic sites. Visit one of the area's 10 marinas to satisfy your appetite for boating and live music.
Westmoreland State Park
Another worthwhile beach destination is Westmoreland State Park, a 1,311-acre protected area that offers spectacular views of the Potomac River from the horsehead cliffs. Search for ancient fossils like shark teeth, countless of which have been found along the park's beaches and shorelines.
Bethel Beach
You'll find an ideal spot for bird lovers at Bethel Beach, a narrow swath of pristine sandy shorelines, dunes, and salt marshes that are continually shaped by storms and currents coming from the Bay. The White Dog Bistro, a fine dining Southern restaurant located in an old Georgian mansion, is a must-visit for travelers to the region.
Yorktown Beach
With a fishing pier, boat rentals, 10 acres of grassy picnic space, and lots of nearby amenities, Yorktown Beach is a natural draw on the other side of the York River. History buffs should sign up for a two-hour cruise on one of two Yorktown Schooners with Alliance Yorktown Sailing. Lend a hand or simply sit back and watch for marine life as you set sail, passing the battlefield where America won its independence.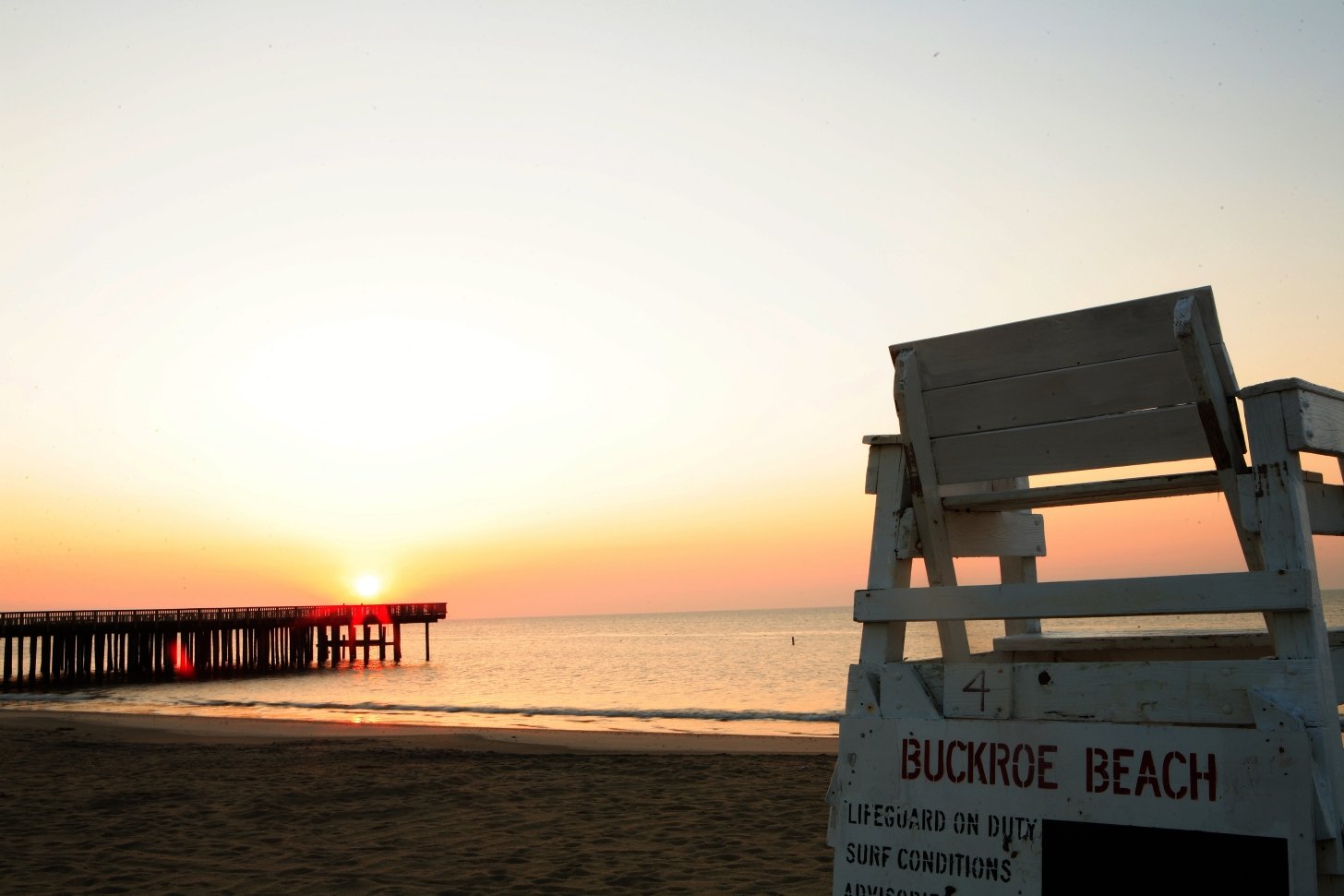 Buckroe Beach
This three-quarter mile beach along the Chesapeake Bay is a low-key spot to wind down your trip. It's easy to spend endless hours sinking your toes into the sand while taking in the panoramic views of windsurfers moving along the bay. Hampton Watersports also rents out lots of toys for the "big kids" in your group, like jet skis, paddle boards, and kayaks.
Huntington Park Beach
This riverside park is open from sunrise to sunset and is home to a rose garden that features forty-five varieties. Step inside the Virginia War Museum, which showcases America's military history from the Revolutionary War to the present day.
Ocean View Beach Park
Don't miss a chance to stop at Ocean View, located close to Norfolk. The beaches here can be enjoyed by anyone who loves to swim or soak in the sun, but the region's piers, bait shops, and tackle rentals make it ideal for fishing and crabbing. Cast a line at Ocean View Fishing Pier, which stretches 1,690 feet over the scenic Chesapeake Bay.
It may be tough to squeeze so many incredible beaches into one trip, but we're certain you'll be planning your next Virginia getaway before you've even finished your first.